courtesy of singtao.com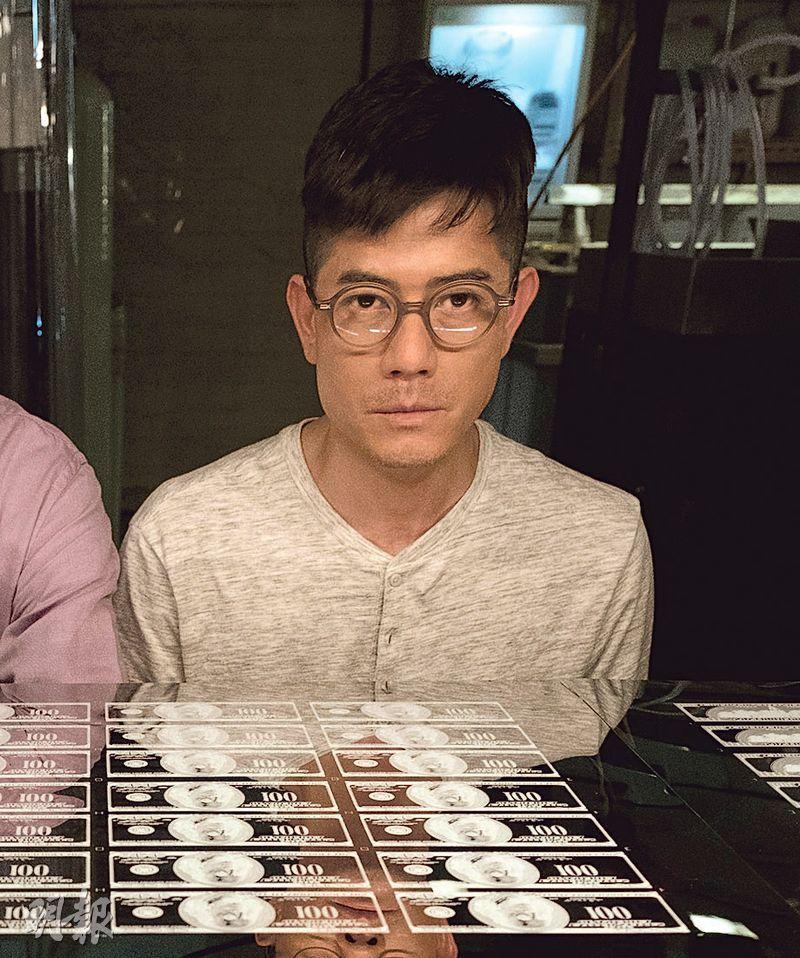 Aaron Kwok (PROJECT GUTENBERG)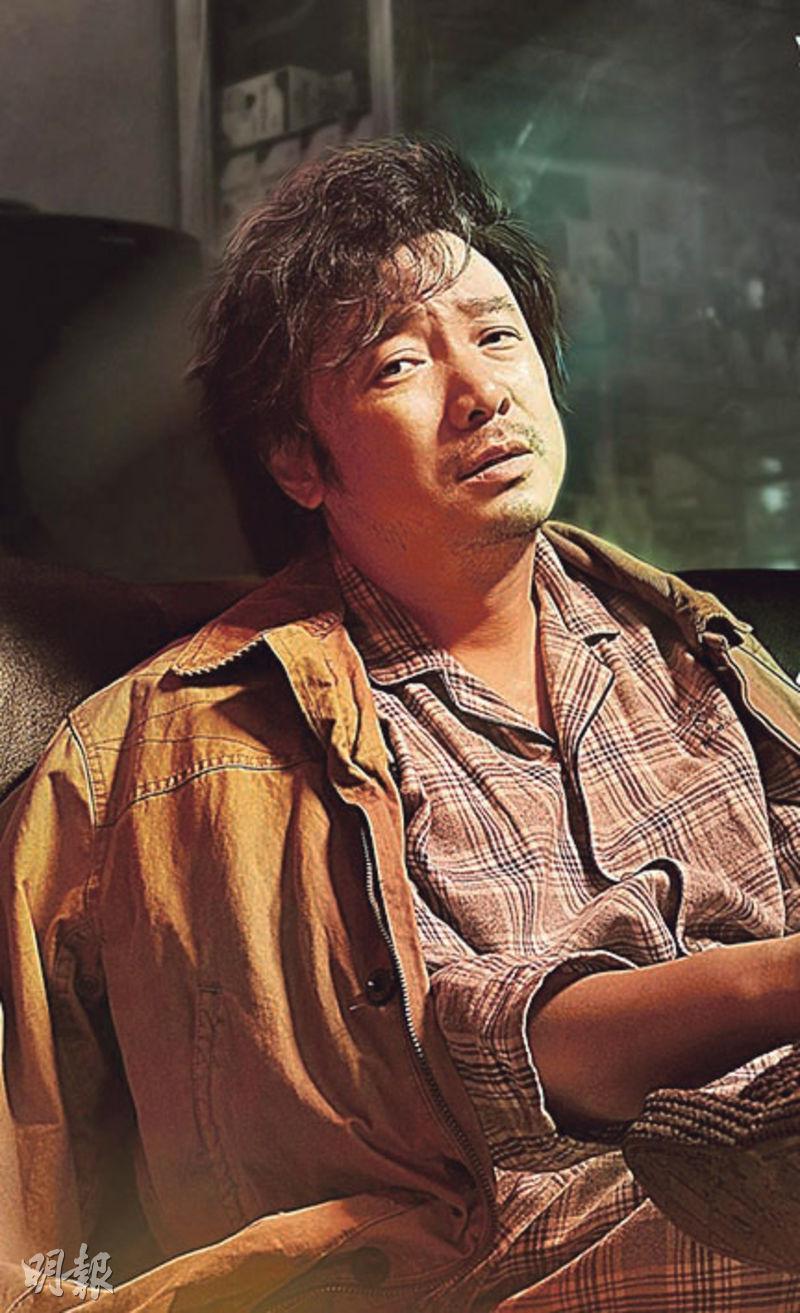 Xu Zheng (DYING TO SURVIVE)
Koji Yakusho (THE BLOOD OF WOLVES)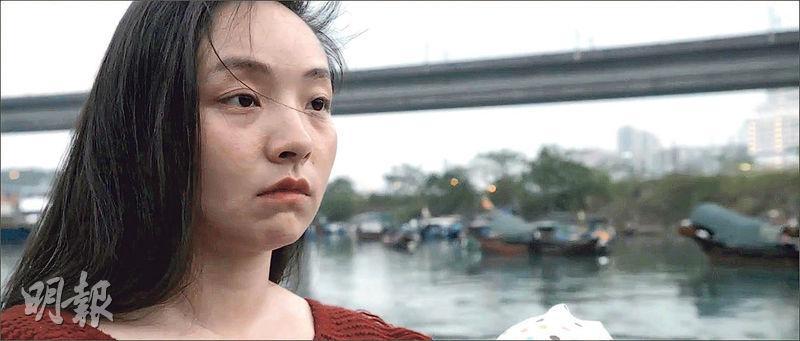 Chloe Mayaan (THREE HUSBANDS)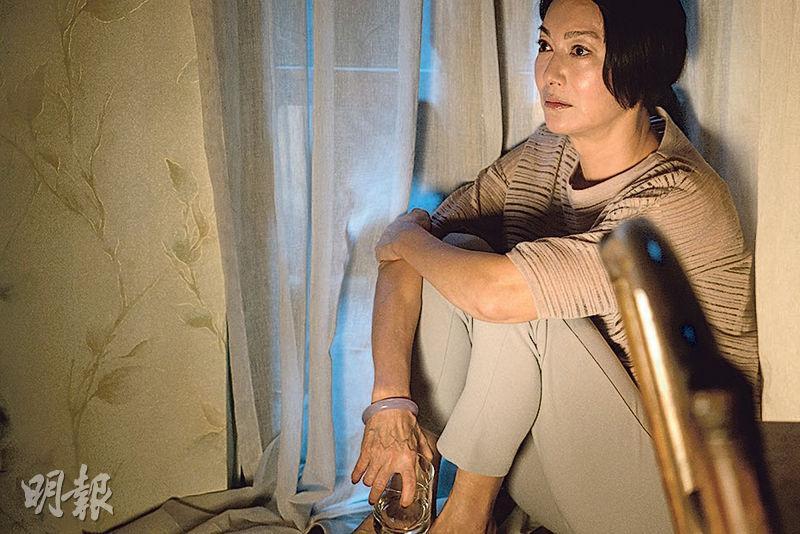 Kara Wai (TRACEY)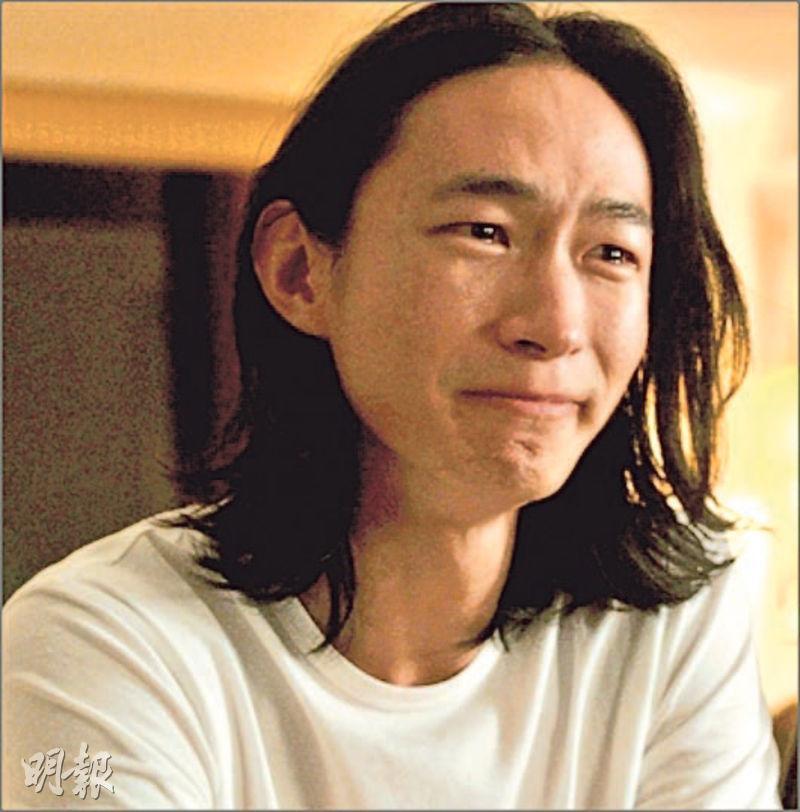 River Huang (TRACEY)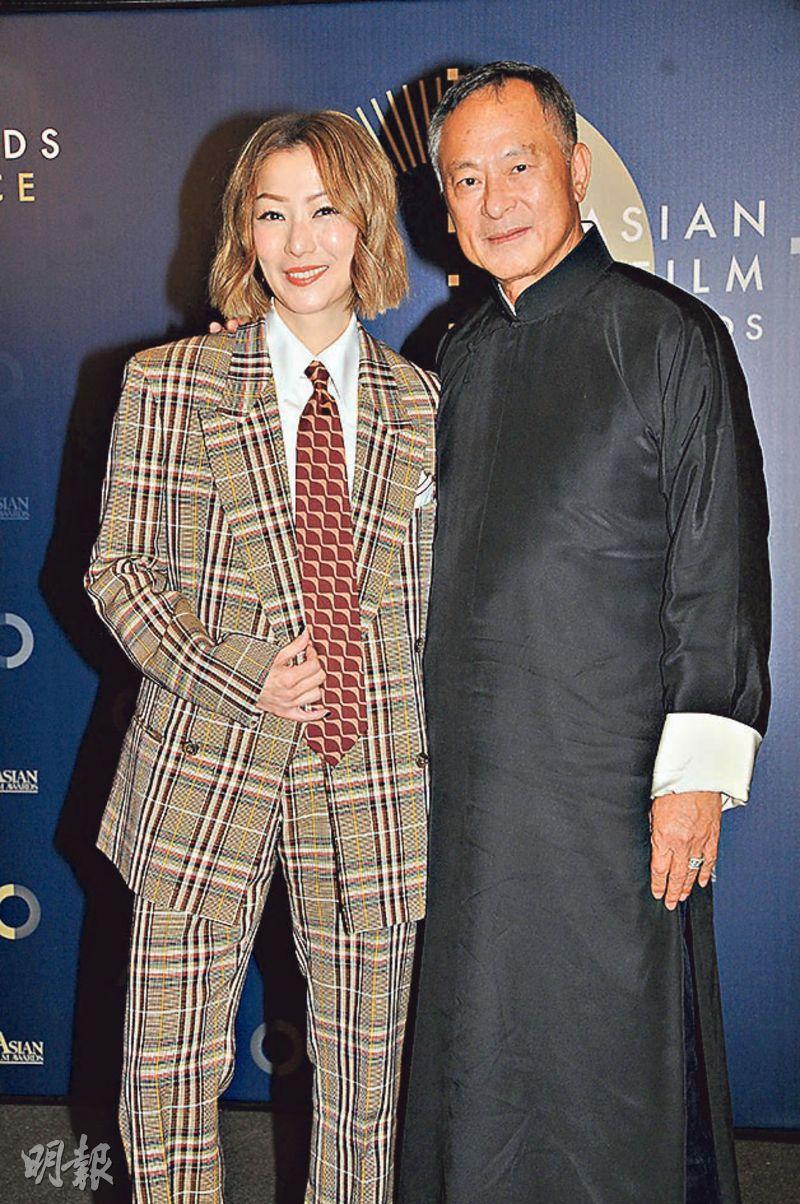 Sammi Cheng and Johnnie To attended the Asian Film Award award nomination announcements
courtesy of mingpao.com
The 13th Asian Film Award will take place on March 17th at the Tseung Kwan O Television City. Director Johnnie To Kei Fung, Oliver Chan Siu Guen, Jun Li Shek Chun and Sammi Cheng Sau Man announced the nominations yesterday. Korean film BURNING received the most nomination with 8, followed by Indian film SANJU, Mainland film SHADOW and Japanese film SHOPLIFTERS with 6 each. This year Hong Kong nominees included Best Director Fruit Chan Gor (THREE HUSBANDS), Best Actor Aaron Kwok Fu Sing (PROJECT GUTENBERG), Best Actress Chloe Maayan (Zeng Meihuizi) (THREE HUSBANDS), Best Supporting Actress Kara Wai Ying Hung (TRACEY), Best Supporting Actor River Huang (TRACEY), Best New Director Chan Siu Guen (STILL HUMAN) and Best New Actor Chan Cham Man (THREE HUSBANDS).
This year International film star and director Joan Chen will serve as the jury chair, leading a professional jury from around the world to select the winners of 16 awards that represent each nation and region's excellent films in Asia.
This year's Best Actor competition is rather fierce, with the Golden Horse Award winner Xu Zheng (DYING TO SURVIVE). However Kwok Fu Sing with his outstanding performance in PROJECT GUTENBERG also won the first Hainan International Film Festival Best Actor. In addition Korean star Yoo Ah-in (BURNING) and Japanese art Koji Yakusho (THE BLOOD OF WOLVES) should not be overlooked. Best Actor nominee Kwok Fu Sing said, "I am very happy to learn about the PROJECT GUTENBERG Asian Film Award Best Actor nomination. As an actor, I would put my heart into making each film performance great. Any nomination or award would be an encouragement. I hope to share all of the encouragement with the production team. Thank you Director (Felix) Chong Man Keung, Fat Gor and the entire PROJECT GUTENBERG team for your collective effort."
The THREE HUSBANDS Best Actress nominee Chloe Maayan (Zeng Meihuizi) happily said, "I am particularly emotional and honored to be nominated for the Asian Film Award Best Actress. Here I would like to thank director Chan Gor for giving me the opportunity to perform. I also thank the jury's encouragement. This is my first Hong Kong film, which left me with a very unforgettable experience. I really like Hong Kong, I really like everyone. I look forward to see everyone on the day of the presentation. See you then!"
Chan Gor was deeply elated with the Asian Film Award Best Director nomination. "Thank you everyone for your support. I want to give special thanks to lead actress Chloe Maayan, because without her THREE HUSBANDS probably wouldn't have been made into a movie!" Wai Ying Hung again with TRACEY was nominated for Best Supporting Actress. Sister Hung said, "I am very happy, I was at work so the phone was on silent mode. When I turned it back on after work, the phone was ringing like last time with the Golden Horse Award nomination. I looked and I was nominated again. I am very happy, really very happy!" River Huang was rather surprised to learn about the Best Supporting Actor" nomination. "I am very honored to be able to participate in the TRACEY production. This nomination to me has special meaning, thank you very much to the jury for the recognition. At the same time I also congratulate Sister Hung for her Best Supporting Actor nomination. I am very happy, thank you!"
Cheng Sau Man said that because she still has not seen many of the films, she had difficulty with saying which nominee she would support. however if she was in the jury she would treat it normally. Of course she would also support Hong Kong representatives and hoped that they would win for Hong Kong. She said, "This year I won't be a part of the glory. I will keep working hard. This isn't something that you get just because you want it, you have to treat it normally!" Sammi pointed out that last year she made four movies that still have not been released yet, but none were her usual 20 something romantic films. This year she also longed to make a romantic comedy, the best would be working with Young Fresh Meat. Who would she like to work with? Sammi said, "Too many, I am afraid I would be stuffed. However I personally prefer Korean guys. I may be a married woman, but eyes are made for looking. I like tall guys with single eyelid and muscles." Her husband Andy Hui Chi On met her criteria. Sammi joked, "The street are full of them, but if I would be able to work with a Korean star I would be very happy a work and personally. Actually Japanese actors are handsome too, but they are tiny!" Speaking of having worked with all the Hong Kong ones, she cracked up and said, "That's crazy!"
THE 13TH ASIAN FILM AWARDS NOMINATIONS
http://www.afa-academy.com/page?mid=22&lang=en
BEST FILM
BURNING (South Korea)
DYING TO SURVIVE (Mainland China)
JINPA (Mainland China)
SANJU (India)
SHOPLIFTERS (JAPAN)
BEST DIRECTOR
LEE Chang-dong (BURNING)
Pema Tseden (JINPA)
Rajkumar HIRANI (SANJU)
Hirokazu KORE-EDA (SHOPLIFTERS)
Fruit CHAN (THREE HUSBANDS)
BEST ACTOR
YOO Ah-in (BURNING)
XU Zheng (DYING TO SURVIVE)
Aaron KWOK (PROJECT GUTENBERG)
Ranbir KAPOOR (SANJU)
Koji YAKUSHO (THE BLOOD OF WOLVES)
BEST ACTRESS
ZHAO Tao (ASH IS PUREST WHITE)
Samal Yeslyamova (AYKA)
HAN Ji-min (MISS BEAK)
Sakura ANDO (SHOPLIFTERS)
Chloe MAAYAN (THREE HUSBANDS)
BEST SUPPORTING ACTOR
ZHANG Yu (DYING TO SURVIVE)
KWON Hae-hyo (HOTEL BY THE RIVER)
Shinya TSUKAMOTO (KILLING)
Vicky KAUSHAL (SANJU)
River HUANG (TRACEY)
BEST SUPPORTING ACTRESS
JIN Seo-yeon (BELIEVER)
DING Ning (CITIES OF LAST THINGS)
XU Qing (HIDDEN MAN)
Mayu MATSUOKA (SHOPLIFTERS)
Kara WAI (TRACEY)
BEST NEWCOMER
Erika KARATA (ASAKO I & II)
JUN Jong-seo (BURNING)
XIE Zhang Ying (CITIES OF LAST THINGS)
Johnny HUANG (OPERATION RED SEA)
HUANG Yao (THE CROSSING)
CHAN CHARM MAN (THREE HUSBANDS)
BEST SCREENPLAY
JIA Zhangke (ASH IS PUREST WHITE)
LEE Chang-dong, OH Jung-mi (BURNING)
WEN Muye, ZHONG Wei, HAN Jianu (DYING TO SURVIVE)
Felix CHONG (PROJECT GUTENBERG)
Rajkumar HIRANI, Abhijat JOSHI (SANJU)
BEST EDITING
Shinya TSUKAMOTO (KILLING)
CHOI Chi Hung, LAM Chi Hang (OPERATION RED SEA)
Curran PANG (PROJECT GUTENBERG)
ZHOU Xiaolin (SHADOW)
KIM Jae-bum, KIM Sang-bum (THE SPY GONE NORTH)
BEST CINEMATOGRPAHY
HONG Kyung-pyo (BURNING)
LU Songye (JINPA)
Nawarophaat RUNGPHIBOONSOPHIT (MANTA RAY)
ZHAO Xiaoding (SHADOW)
Pankaj KUMAR (TUMBBAD)
BEST ORIGINAL MUSIC
Dalparan (BELIEVER)
LIM Giong, Point HSU (JINPA)
A.R. Rahmand, Atul Raninga, Sanjay Wandrekar (SANJU)
Lao Zai (SHADOW)
Haruomi HOSONO (SHOPLIFTERS)
BEST COSTUME DESIGN
DONG Zhongmn, Uma WANG (HIDDEN MAN)
MAN Lim Chung (PROJECT GUTENBERG)
Kazuhiro SAWATAISHI (PUNK SAMURAI SLASH DOWN)
CHEN Minzheng (SHADOW)
CHAE Kyung-hwa (THE SPY GONE NORTH)
BEST VISUAL EFFECTS
Srinivas MOHAN (2.0)
WANG Shaoshuai, YANG Yuejuan (HIDDEN MAN)
LEE In-ho, KANG Tae-gyun (OPERATION RED SEA)
Alex LIM Hung Fung (PROJECT GUTENBERG)
Katsuro ONOUE (PUNK SAMURAI SLASH DOWN)
BEST PRODUCTION DESIGN
SHIN Jeom-hui (BURNING)
LIU Qing (HIDDEN MAN)
Horace MA (SHADOW)
Keiko MITSUMATSU (SHOPLIFTERS)
Rakesh YADAV, Nitin Zihani CHOUDHARY (TUMBBAD)
BEST SOUND
Resul POOKUTTY (2.0)
LEE Seung-chul (BURNING)
Masaya KITADA (KILLING)
Nopawat LIKITWONG, Sarunyu NURNSAI (OPERAION RED SEA)
YANG Jiang, ZHAO Nan (SHADOW)
BEST NEW DIRECTOR
YEO Siew Hua (A LAND IMAGINED)
Rima DAS (BULBUL CAN SING)
Phuttiphong AROONPHENG (MANTA RAY)
Shinichiro UEDA (ONE CUT OF THE DEAD)
Oliver CHAN Siu Kuen (STILL HUMAN)
BAI Xue (THE CROSSING)