courtesy of on.cc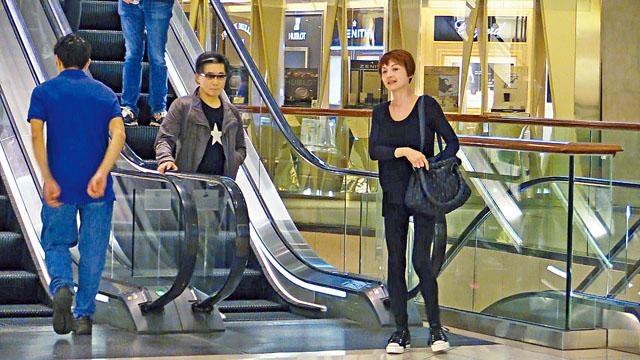 courtesy of singtao.com
courtesy of mingpao.com
The 52 year old Amy Yip Chi Mei has been out of show business for years and living with her back doctor boyfriend of 26 years. Yesterday rumors claimed that Dr. Lui Shek Chiu passed away from a heart attack while on a flight to the U.S. in November last year. Lui Shek Chiu's Causeway Bay medical office is in the hands of his son from a previous marriage Lui Ho Yin. Lui Ho Yin confirmed that his father's passing.
Yip Chi Mei was originally named Yip So Kwan, an erotic star of the 80s with an outstanding 36F figure. In 1985 she graduated from the ATV 3rd training class and made many series since then. In 1988 she made the switch to film and many sexy performance, including the classic SEX AND ZEN (YUK PO TUEN ji TAU CHING BO GAM). However she kept her no nudity principle, sayng that she would save it for her future husband. A film company offered HK$ 8 million for a topless performance but she declined. Rumors also claimed that when she made ROBOTRIX she insured her breasts for HK$ 2 million.
However afer meeting Lui Shek Chiu in 1992, she retreated from her daring ways. After making UNDERGROUND JUDGEMENT in 1994 she retired from film and made the switch to business. In 1996 Yip Chi Mei and Lui Shek Chiu almost broke up but made up. Returning to a quiet life, Yip Chi Mei was often caught walking her dog without make up and out with her boyfriend. She was rumored to have registered marriage with Lui Shek Chiu as well as pregnant. In 2003 Yip Chi Mei personally said to the media that she was not married and had no plan to, she also had no daughter. Next year she was rumored to be thinking about a comeback, which she denied as she said she had no interest in returning. Two years ago Yip Chi Mei and Lui Shek Chiu was caught on a date on the street like an old couple.