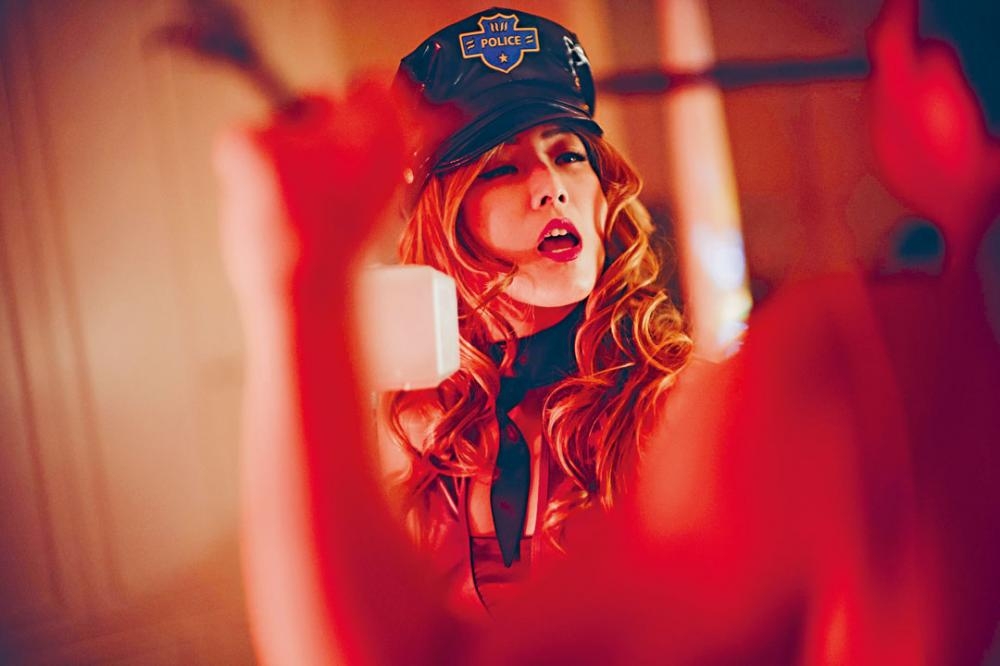 courtesy of singtao.com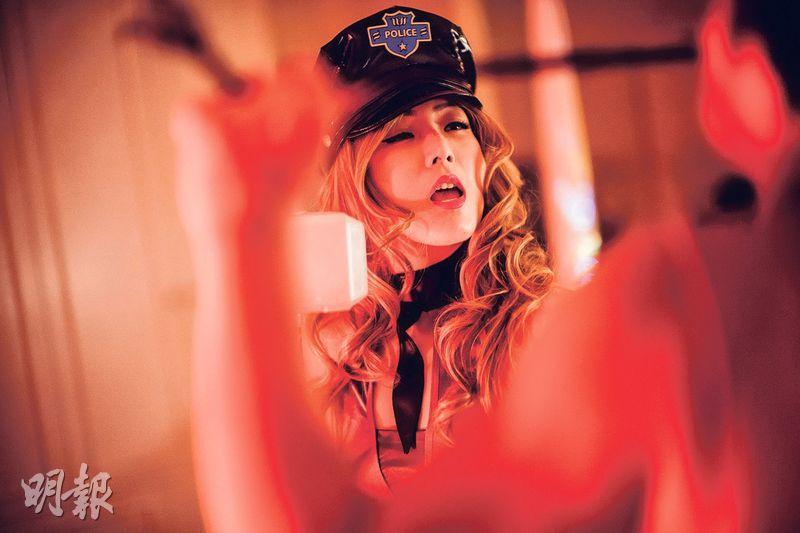 courtesy of mingpao.com
Sammi Cheng Sau Man in Wong Cho Lam's directing debut, the musical comedy I LOVE YOU, YOU'RE PERFECT, NOW CHANGE! (NEI MAI LEI, NGOR OI NEI!) She not only had many scenes with Joey Leung Cho Hu but also left her idol baggage behind, as she appeared as a worn down housewife. Many said that they had to take a few more looks at the trailer to realize that was Sammi.
In the film Sammi and Leung Cho Hiu played a couple, who was so busy with their children that they had their own lives and sex lives. One day due to unexpected "free time" their long forgotten passion overflowed. As they prepared to turn the world upside down, their daughter "sabotaged" them and left them "unsatisfied". In the end because their children ran into them in the middle of the deed that they could not be more embarrassed.
Sammi put a lot of thought into her character, in the film she would appear with two completely different looks. She spent several days on just choosing the wig for the character. Sammi and Cho Hiu had many intimate scenes, but the two professionals had zero awkwardness. After the shoot they even went to see the playback with the director and studied how to make it better. Director Cho Lam said that the production ran into N obstacles. "In the middle of the shoot the bed suddenly broke. We seemed to really get too passionate."