courtesy of on.cc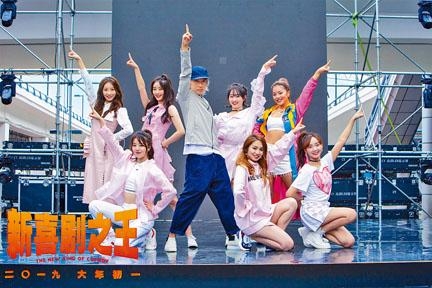 courtesy of singtao.com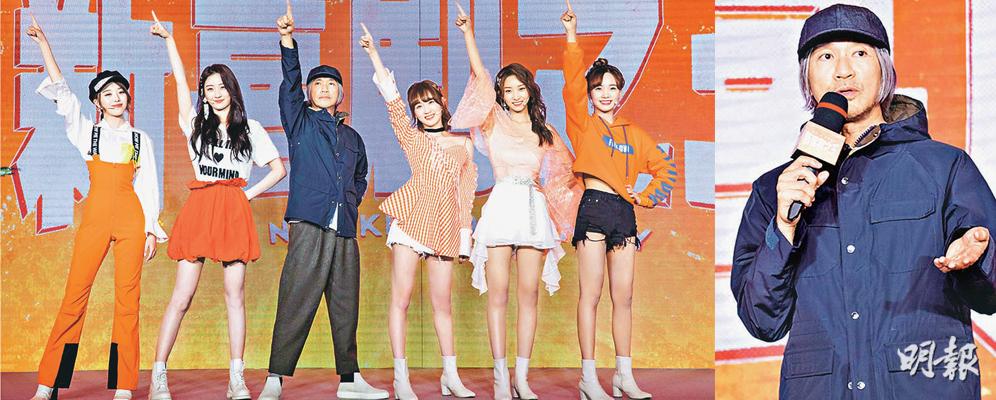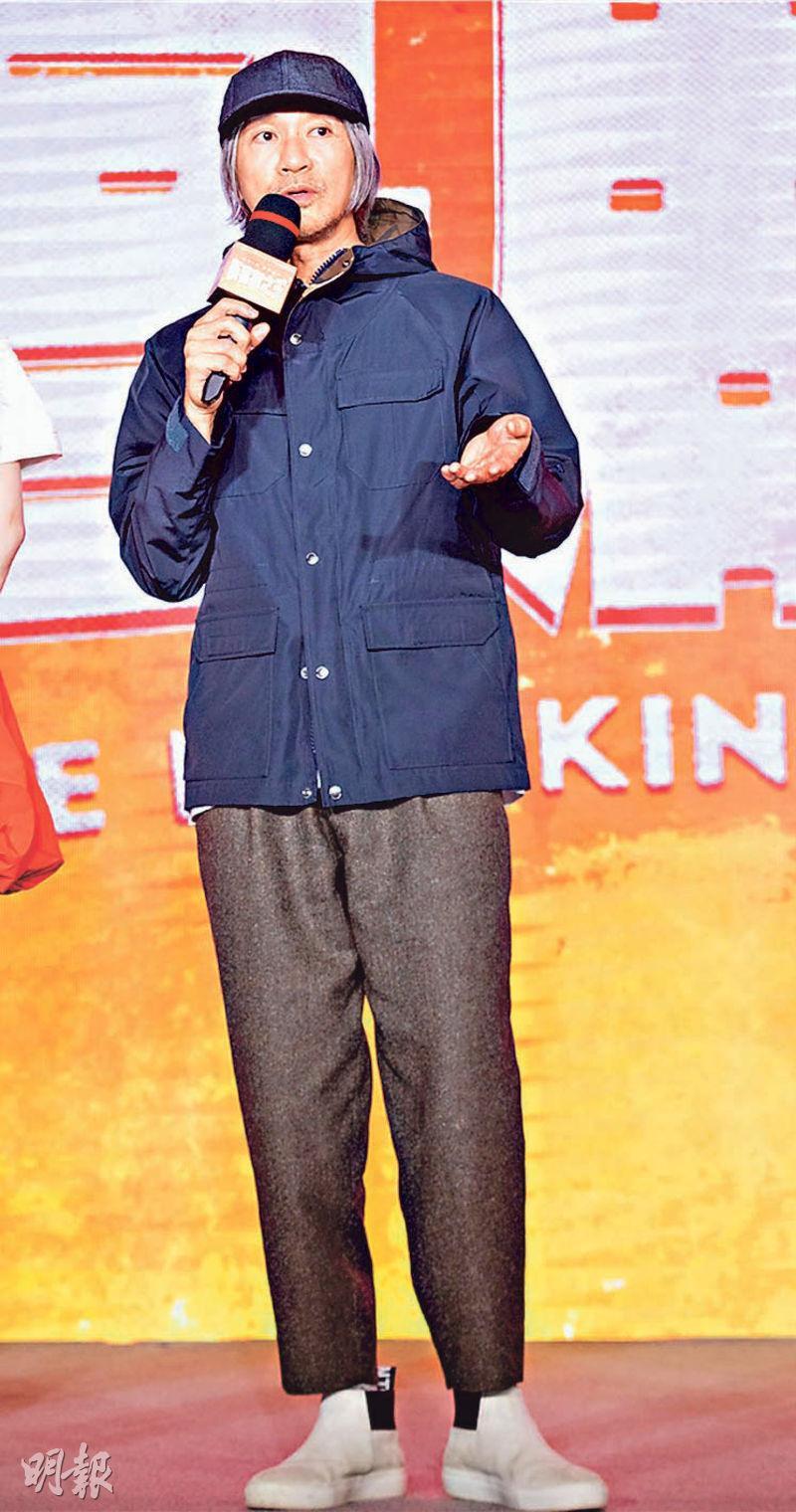 Stephen Chow said that Danny Chan's hit GALE kept him going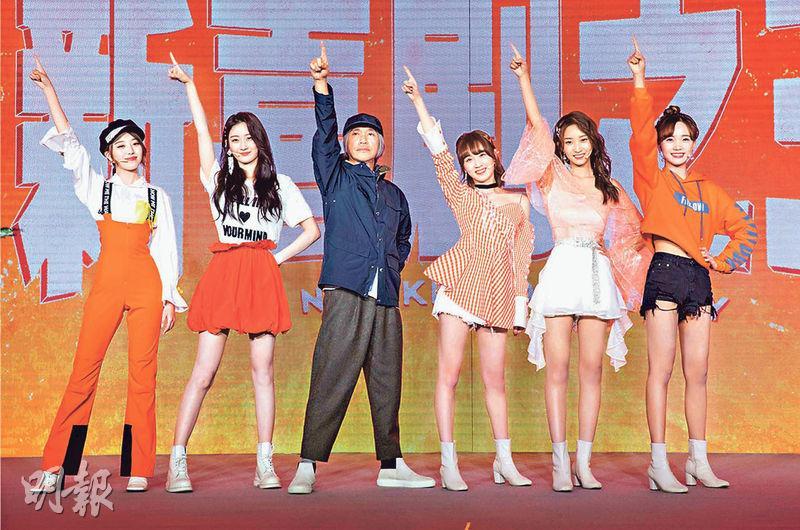 Stephen Chow danced with the Post 90s limited girl group GALE GIRLS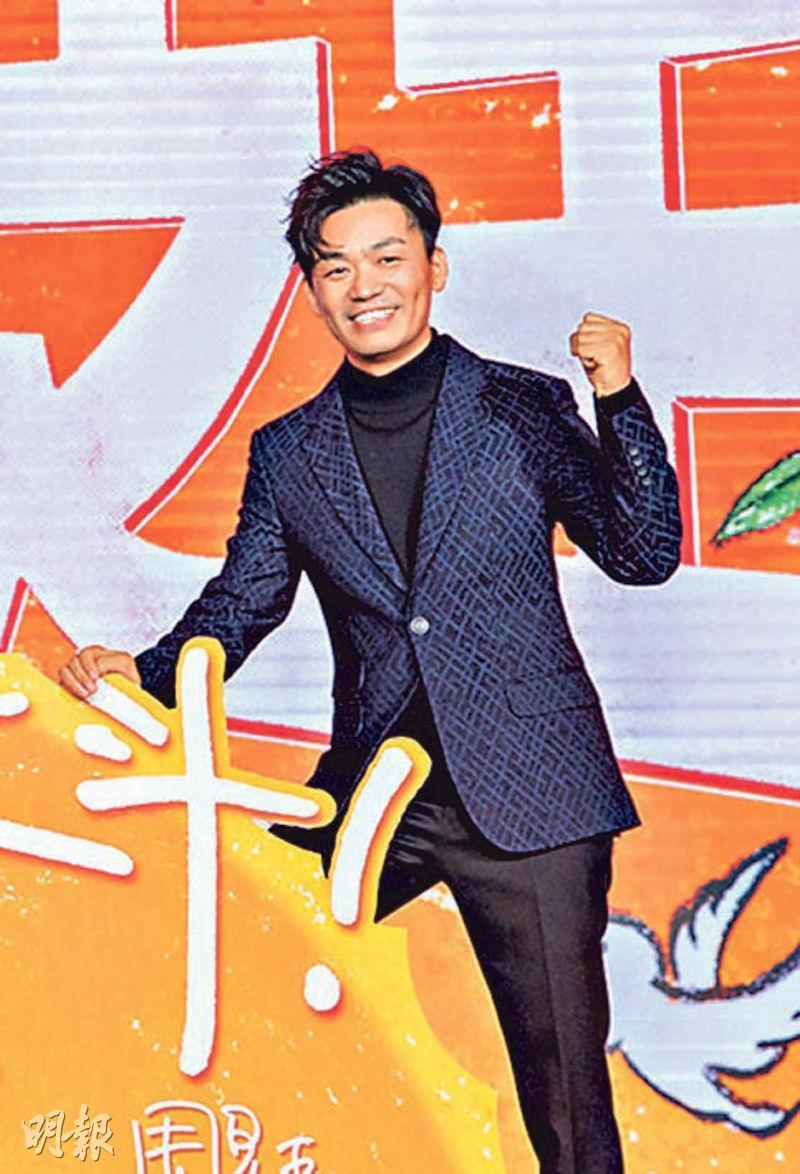 Stephen Chow heavily used Wang Baoqiang due to his experience as an extra
courtesy of mingpao.com
Stephen Chow Sing Chi's Lunar New Year film NEW KING OF COMEDY yesterday held its first Beijing press conference to promote the new film. The event even premiered NEW KING OF COMEDY's theme song music video GALE. Sing Yeh said that this time would be a remake of Danny Chan Pak Keung's classic hit, because this song once was an indelible song of inspiration in his show business career.
In the past Chow Sing Chi's film would always have "Sing Girls", this time would be a limited girl group "Gale Girls". They opened the film promotion. One of the stars Wang Baoqiang also made an appearance.
Performing the film theme song was a group of "Gale Girls" consisting of Candy Li Zixuan, Reyi Liu Renyu, Gao Yingxi, Judy Qi Yandi, Lu Xiaoyu and others. Sing Yeh revealed the reason that this limited girl group was formed. He explained, "I hope to be able to encourage a group of dream chasing minor figures. Even when facing the gale they can still bravely charge ahead." The completely "Post 90" "Gale Girls" were able to come in contact with Sing Yeh through this. They said, "He is like a big brother. He doesn't say much, but he always cares about everyone from him." Sing Yeh learned the choreography on the spot from this group of Post 90s Girls and demonstrated his king of comedy nature.
This all new interpretation of GALE as the movie theme song actually was the memory of Sing Yeh's own struggles. When Sing Yeh was still an extra, whenever he was disillusioned he would listen to Chan Pak Keung's GALE to encourage himself not to give up and persist on. Thus Sing Yeh hoped with this song to deliver the KING OF COMEDY's "Gale Spirit" to encourage even more people. "Work hard and struggle, don't give up, believe in yourself, you are the king of comedy of your own life."
Since the first teaser's release, many Sing fans and viewers were looking forward to what kind of surprise that THE NEW KING OF COMEDY would bring. Sing Yeh responded, "After twenty years, this film's ending had enormous changes. I hope this film can truly bring everyone encouragement and hope." As for many people's speculation that Wang Baoqiang would be the new "Wan Tin Sau", Sing Yeh denied that and said, "This film will have new surprises."