courtesy of on.cc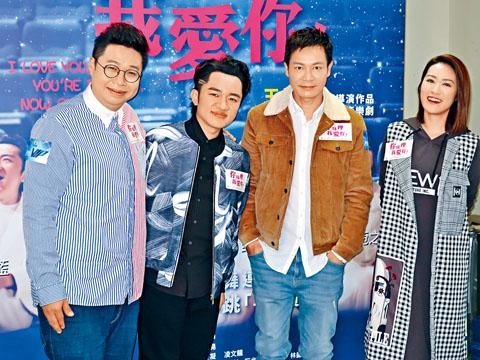 courtesy of singtao.com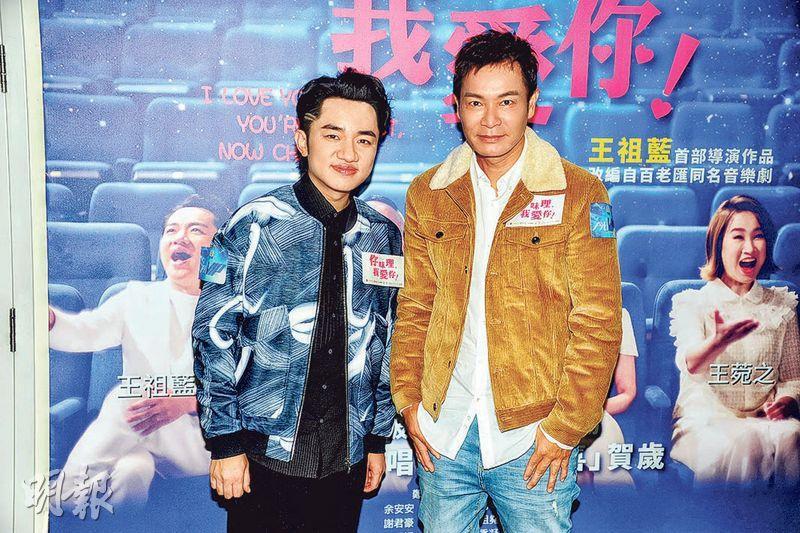 courtesy of mingpao.com
Wong Cho Lam, Roger Kwok Chun On, Kaki Leung, Anthony Ho Yuen Tung yesterday promoted their Lunar New Year film I LOVE YOU, YOU'RE PERFECT, NOW CHANGE! (NEI MAI LEI, NGOR OI NEI!) at Television City. The new father Cho Lam got excited whenever he talked about his daughter Gabrielle, and was jealous that his daughter would smile at the handsome Jason Chan Chi San but would only sleep with Papa. He has been waiting for his daughter to smile like for the peacock to spread its plumage.
Cho Lam joked that he had to ask On Jai for advice. He revealed that the current stage was the happiest, because the baby girl slept for 24 hours and had grandparents, maternity helper and the maid to take care of her. His wife Leanne Li Yanan probably had it the hardest because she had to feed and change the baby on schedule and wait for her wounds to heal. Cho Lam could deeply sense how noble being a mother was. The new father Cho Lam was still learning. "So far I have only tried to feed her, I don't dare to change her yet. I am scared of even burping her, I am afraid that I might suffocating her." Cho Lam complained about this "little lover" with a smile, "She is despicable, she already knows how to check out guys. Earlier Chan Chi San and his wife visited my home, as soon as Jason picked her up she stared at him and gave him three smiles. When I look at her she would either be sleeping or not looking at me. Waiting for her to smile like waiting for the peacock plumage. (Are you jealous?) Of course, this bad girl forgets where she came from."
Cho Lam would spend his first Lunar New Year as a family of three. She said, "I used to give and not get, this year I can exchange gifts (lai see)." He also said that told everyone that his daughter would definitely be at Lunar New Year visits and the hundred day banquet.
On Jai in the film guest starred and praised how thoughtful the story arrangement was. He said, "In it I would reprise my immigration commercial from many years ago. Even I forgot that I made this commercial. Although I only had one scene, I always thought that just selling an appearance as a guest star wouldn't be too nice. People can savor the current arrangement."