courtesy of on.cc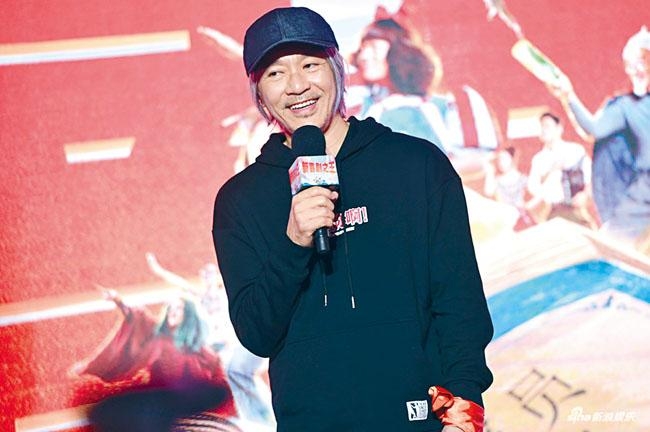 courtesy of singtao.com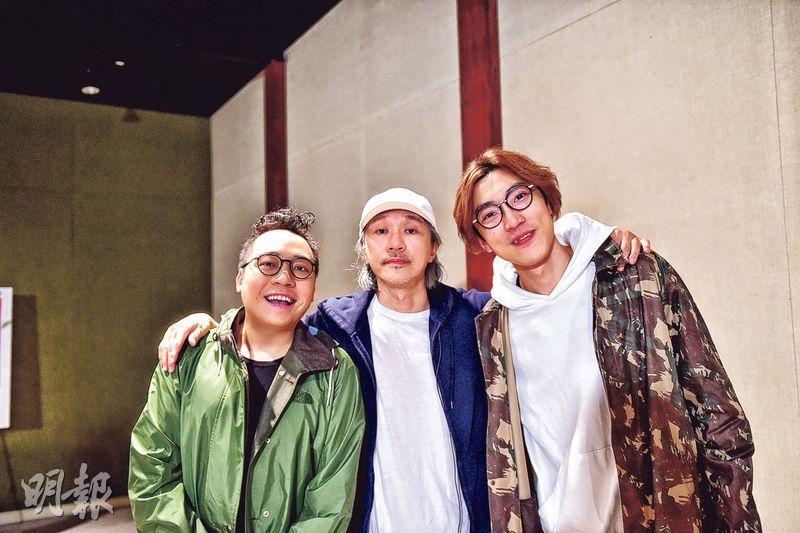 courtesy of mingpao.com
Stephen Chow Sing Chi's Lunar New Year film THE NEW KING OF COMEDY (SUN HEI KET JI WONG) will open on the Lunar New Year's Day. After the golden team up with "Lau Piu Piu" Cecilia Cheung Pak Chi, Sing Yeh invited Fama to provide their voices to his new film's characters.
The always quick witted and funny Fama clicked with Sing Yeh on their first collaboration. When Lok Wing and C Kwan saw the folding chair that Sing Yeh personally autographed, they both wanted it for their collection. They also imitated the poster with it and even took a photo with Sing Yen and the folding chair! Sing Yeh also praised them as "cheap, pretty, great".
Fama provided their voices to two characters. C Kwan described his character as an over the hill actor. Lok Wing said, "I am a director. In the film C Kwan's character has to work on my movie. See the movie for details."
After working many times with Carol Cheng Yui Ling, Fama had to face the always known to be strict Sing Yeh. Instead they joked, "When we talk about mean no human can rival Sister Do, Sing Yeh didn't even yell at us. He was truly too nice and kind to us." C Kwan said, "Sing Yeh would teach with patience, he would keep asking for your opinions and give us freedom to perform. So you would learn something from his questions." Lok Wing said, "Sing Yeh sometimes would personally demonstrate, the same phrase would have a huge difference. I gained a lot of experience."
Many felt that Fama caught Sing Yeh's eyes due to their comedy, but they joked, "Actually it was because we are cheap and has no job, we can't be any freer." Although they were cheap, as soon as Fama saw Sing Yeh they saw, "Are we getting rice boxes?" Sing Yeh replied, "No!" Lok Wing said, "No rice box is fine! I can go without rice!" They proceeded to follow one after another. Sing Yeh added, "Their comedic elements kept erupting, they probably are cheap, pretty, great." He seemed to be rather pleased with their performance. Fama took the chance to learn from Sing Yeh and asked him for advice on becoming "king of comedy". Sing Yeh responded, "That's very hard, a few words may not be enough. At least we will need more time."