courtesy of on.cc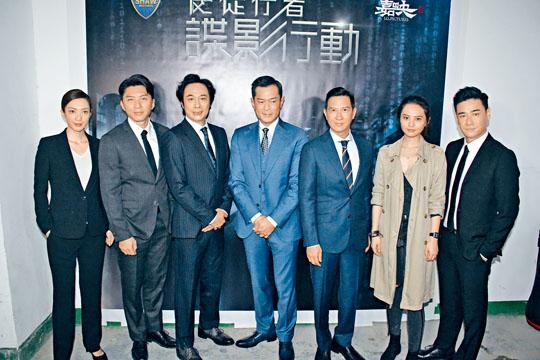 courtesy of singtao.com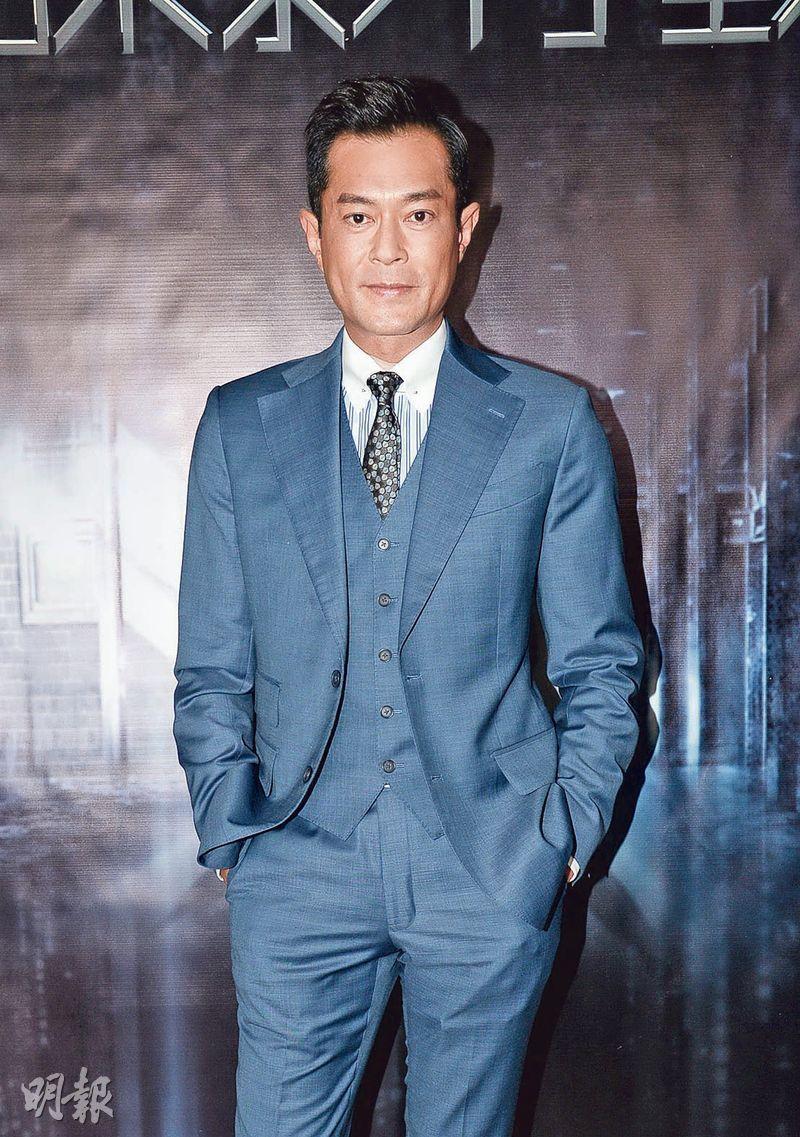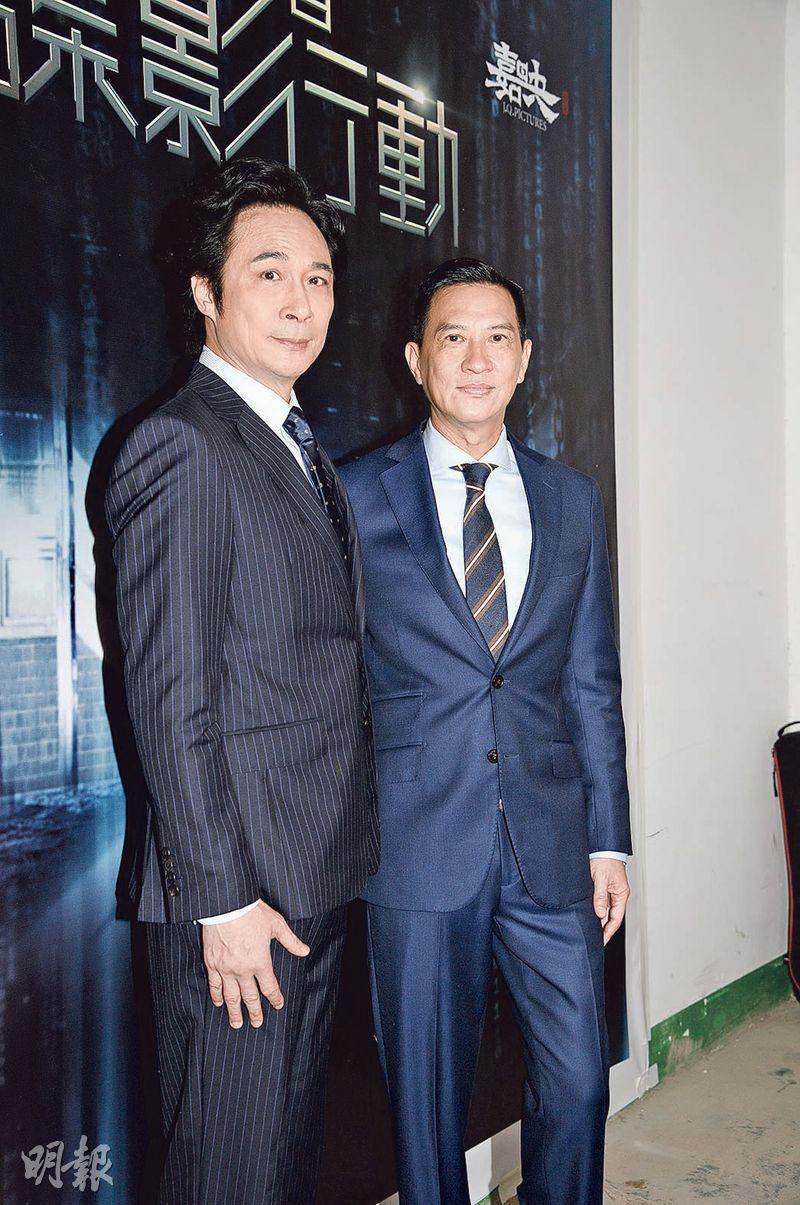 courtesy of mingpao.com
Louis Koo Tin Lok, Nick Cheung Ka Fai, Francis Ng Chun Yu, Grace Wong Kwan Hing, Benjamin Yuen Wai Ho and Jiang Peiyao yesterday began work on the new film LINE WALKER 2 (SI TOH HUNG JEH: DIP YING HUNG DONG). The first film, television and music grand slam artist Goo Jai said that he was very happy, but because he was busy with work he had no time to celebrate. Earlier photos of cake cutting were last minute arrangements at a Performing Artist Guild meeting. As for singing again at the award show, Goo Jai was asked whether he would return to music this year. He said that movies would come first. As for his next goal, he joked that he wanted to participate in a 13 event iron man race. Joey Yung Cho Yee stated that she wanted to write a new song for Goo Jai and market him strongly as a dance singer, Goo Jai turned it down that he wanted to make movies first. As for the suspected foul language due to the excitement at the award show, Goo Jai said no comment. His co-star Ng Chun Yu said that Goo Jai and Cheung Ka Fai competed for the music rookie award back then. Goo Jai reacted, "No way, I really don't remember." As the Performing Artist Guild president Koo Tin Lok was said to pay for elder Lo Hoi Pang's surgery. He said no comment but revealed that the Guild will hold a fund raiser in March, the donations will help artists in need and charity projects. Music newcomers would perform as well. Was he preparing a recognized music award show? Goo Jai said that he had no comment currently and would have to wait for the opportunity to mature. The Guild has always helped with street performances, but knew that the venue and the method would run into technical difficulties. Thus they would have to handle them slowly.
In addition, having worked with the late director Ringo Lam Lan Tung, Goo Jai admitted that now he still has not been able to accept the news of his death. Director Johnnie To Kei Fung has been responsible for the funeral arrangements. He knew that his family wanted the funeral to be a little more low key. The memorial will have to wait for To Sir's announce, if needed the Performing Artist Guild would certainly provide assistance. Speaking of director Lam Lan Tung's sudden passing, Chun Yu lamented and recalled something he has said -- a lot of life could not be unexpected. Once he learned about Lam's passing he was surprised and cherished their time together.
Best Actor Ng Chun Yu released a record with OLD TIME BUDDY and even went double platinum. Speaking of Goo Jai's male singer award, Chun Yu joked that music truly was very tolerant. He did not want to return to music and ruin someone else's "turf". "Goo Jai is tolerated, I would be whatever." Chun Yu even remembered that back then Goo Jai and Cheung Ka Fai competed for music rookie award. He also suggested for himself to perform BOYFRIEND with Goo Jai, as two men in bathrobes would definitely be very erotic.
With a record release Cheung Ka Fai said that he has not have the chance to congratulate Koo Tin Lok. Speaking of music owing him, Ka Fai said, "I like to sing, but I don't dare to sing in front of others. Goo Jai hasn't learned his lesson. Don't think that I am very excited about being a concert guest, actually I don't want to be. Please stop asking me." Speaking of his "brother" Jacky Cheung Hok Yau's upcoming concerts, Ka Fai said that he would show his support but would not appear on stage. He believed that Hok Yau would focus on his performance not drag him to the stage to embarrass him. Admitting that he only dared to face a machine, Ka Fai joked that he has already returned to music but only limited to his bathroom at home. He would not dare to perform other audience facing jobs like hosting and reality show. He said that he was already decades old and no longer needed to overcome any fear.