courtesy of on.cc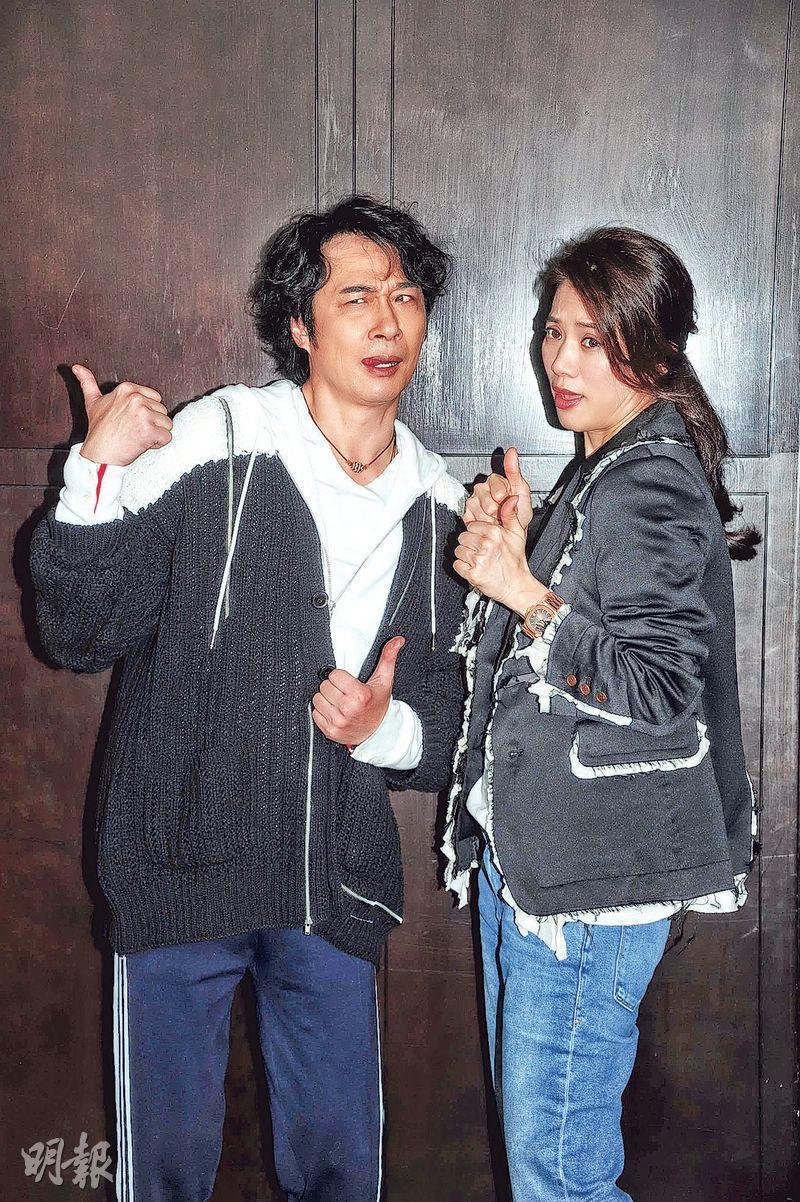 Anita Yuen would not say where she would go for the Lunar New Year because she does not want more people there. Francis Ng jokes that if she says where she is going people may want to avoid her and not go.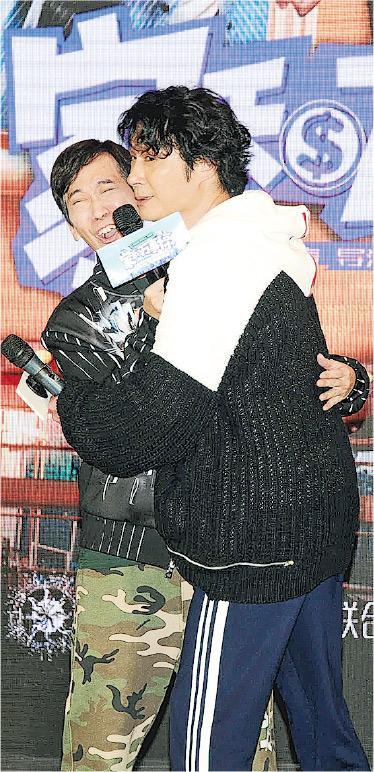 Cheung Tat Ming credits his old play being adapted into a film completely to Francis Ng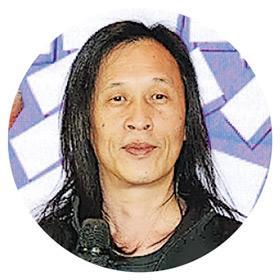 Herman Yau
courtesy of mingpao.com
Francis Ng Chun Yu, Anita Yuen Wing Yi, Cheung Tat Ming starred in the comedy A HOME WITH A VIEW (GA WOR MAN SI GAING) yesterday held a Guangzhou premiere press conference. One of the leads Louis Koo Tin Lok was absent so the event prepared for cardboard cut out of Goo Jai for everyone to take photos with.
The film was adapted on Cheung Tat Ming's award winning play. Tat Ming said that the play became a film completely because of Chun Yu. After he read the script he said "fine". "He even asked me if he would be the lead actor, I said I already expected him to be. He then told me to be his old man too." Tat Ming thanked Chun Yu for helping him a lot and even introducing him to Chow Yun Fat. They went running together, which made he much healthier than before. Sam Lee Chan Sam, Kingdom Yuen King Tan, Wu Fung, Yeung Yuk Mui and Tyson all sent videos to support Tat Ming, and he felt very touched.
When everyone shared their troubles, Chun Yu and Len Len took jabs at each other. Len Len pointed out that Chun Yu's biggest trouble was "too handsome", and Chun Yu said that Len Len was the most troubled with having a home that was so big she had to take a taxi from the bedroom to the bathroom. Len Len responded, "At my house we used golf carts, not taxis." When playing games, Chun Yu played tricks on Len Len. He wrote her letter to her husband, "I wish you are just like a pig". He wrote in his own letter, "In the past, Feynman spent a lot of his own money. In he New Year, I hope my son can get rich overnight and find work soon." Len Len hoped that her husband Julian Cheung Chi Lam could lose a lot of weight so she could have both money and the man. They kept creating comedy. During the photos they tried to steal the spotlight with cute poses.
Chun Yu and Len Len said that they have not worked with each other for a very long time, but Chun Yu often worked with Cheung Chi Lam. Len Len said, "I constantly visited their sets." Len Len also revealed that she played a housewife in the film so she needed to be plumper, but She did not deliberately gain weight. She was fine with not losing weight. Speaking of the Lunar New Year, Len Len revealed that she will spend it overseas but kept the destination confidential. Chun Yu will likely spend the New Year at work because a movie might shoot into the Lunar New Year. Len Len asked Chun Yu if his pay will be doubled for working on the Lunar New Year, Chun Yu pretended to be serious and said, "I support Hong Kong film, it have to be triple pay because this is a very important holiday in Hong Kong. The Mainland pays by the month so working on holiday is the same, without double or triple pay."
Tat Ming said that this film came to be only because of Chun Yu. Chun Yu said that investors had to like to this concept first. He read the script for 10 years, the play released a video and a book. He felt that this film was forever.
Herman Yau Lai To said that 20 years ago he already read this script and looked for investors, but due to different factors it did not come about. In recent years everyone learned that Tat Ming wanted to make movies again after getting sick. Both Hong Kong and Mainland had housing problems, so he adapted this film. Speaking of his film NEW KING OF COMEDY in the earlier released trailer was marked as "Stephen Chow directed film". He said that he and Chow Sing Chi had a very pleasant work experience but declined to respond to the report. "I make so many movies in a year, I can't work for Company B on Company A's resources. This is professional ethics, so sorry."