Mag Lam lost her voice earlier and had to stop working. Last night she insisted on singing
courtesy of on.cc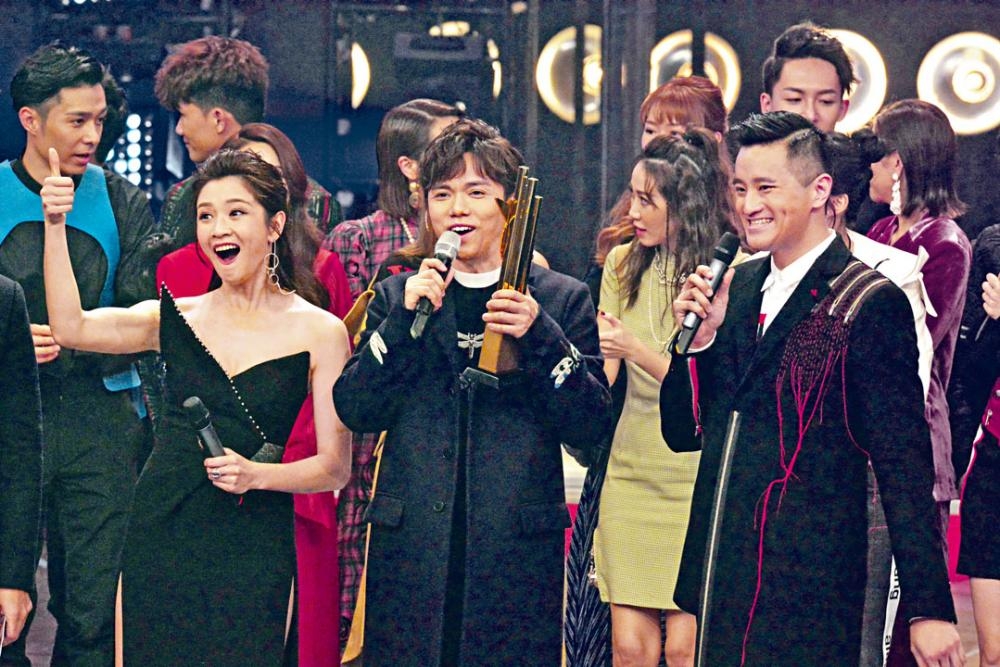 courtesy of singtao.com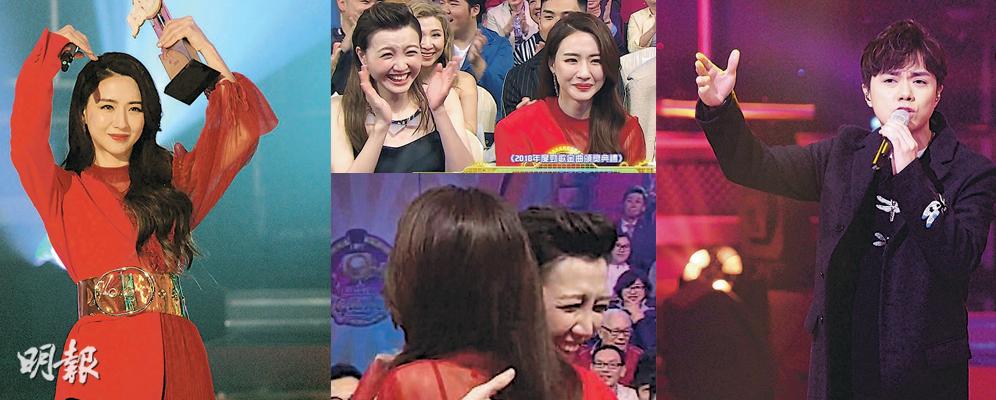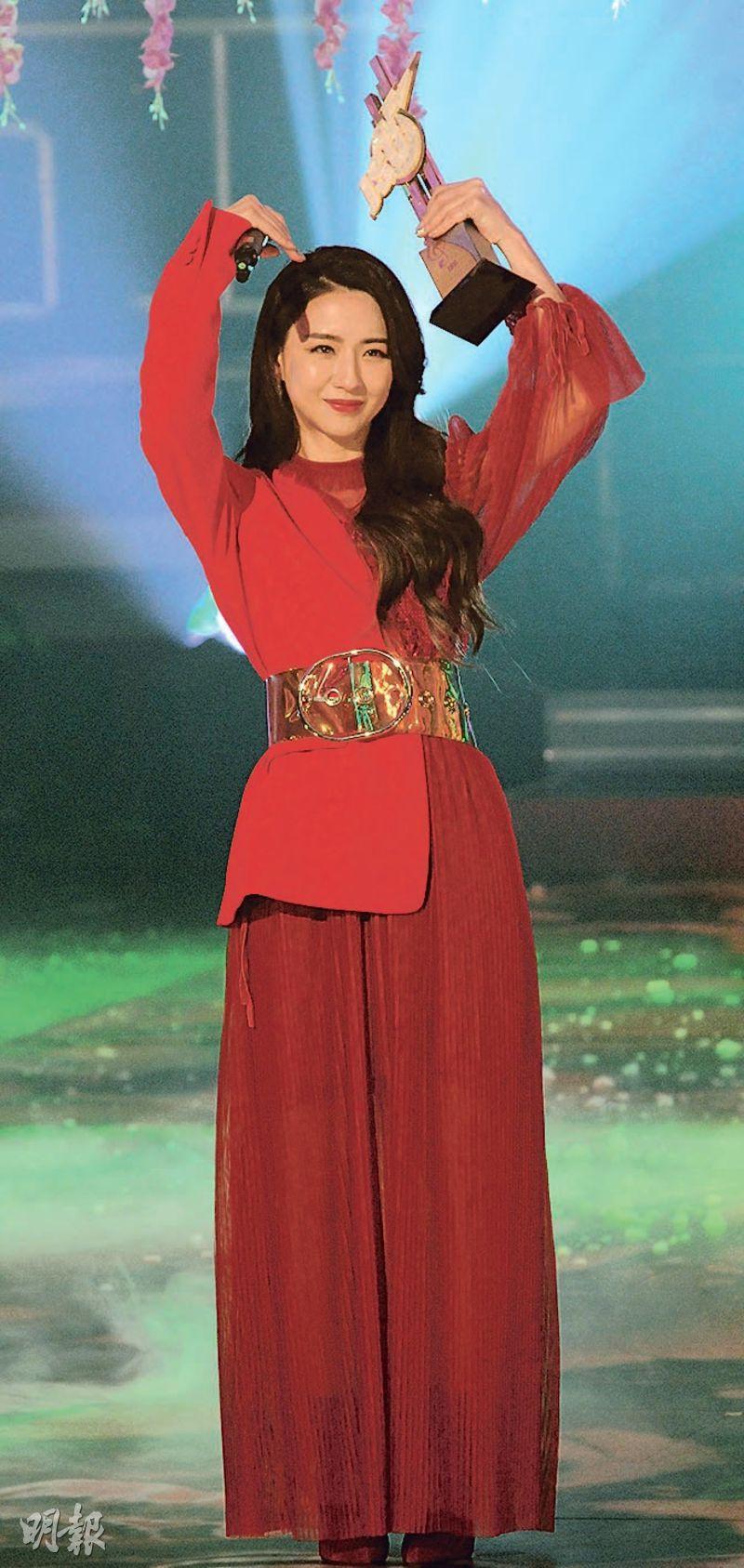 Hana Kuk wins Most Popular Female Singer after two years in the business and even wins 6 awards to become a big winner.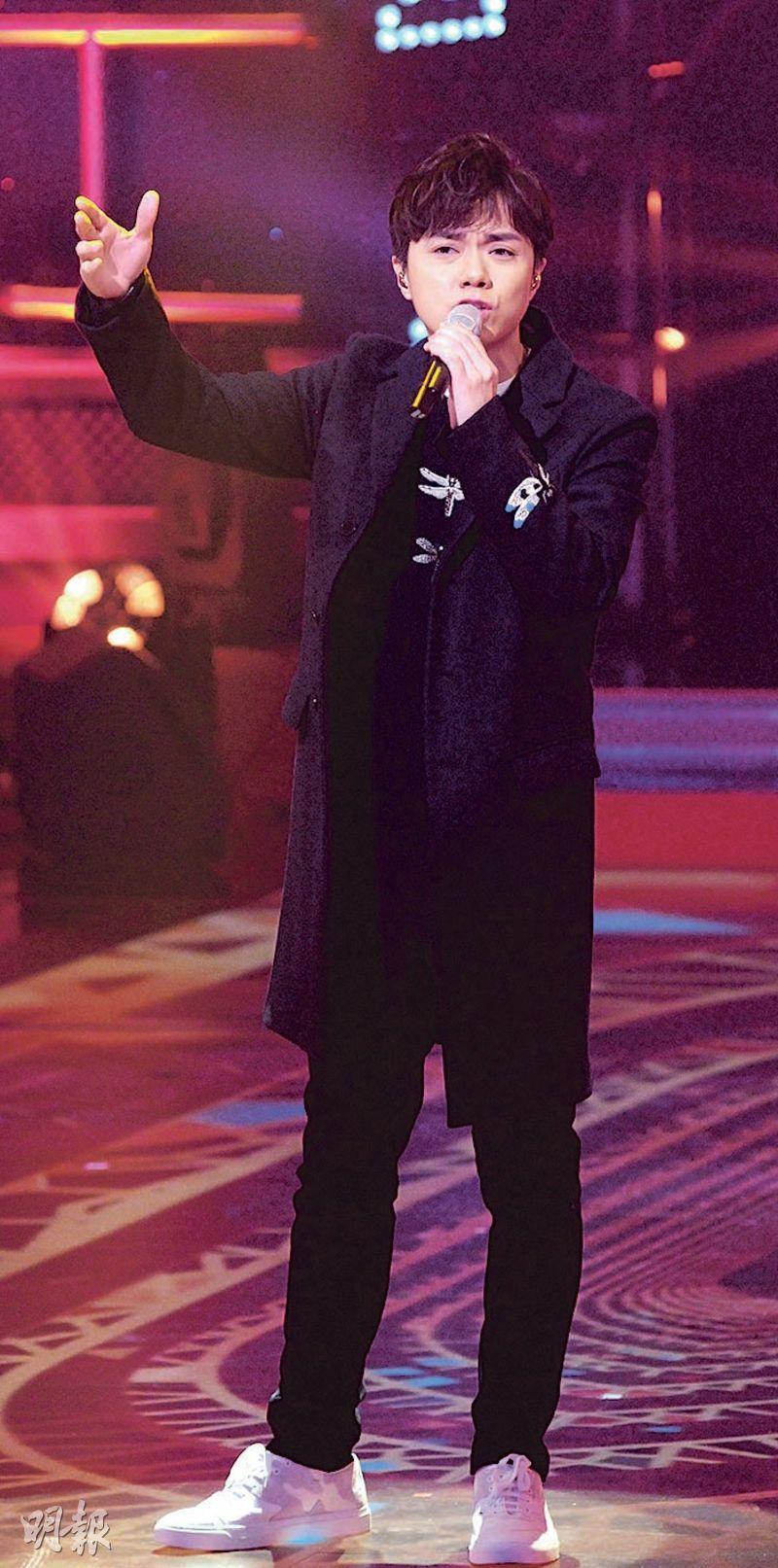 Hins Cheung wins another 5.5 to make 15.5 total awards for the year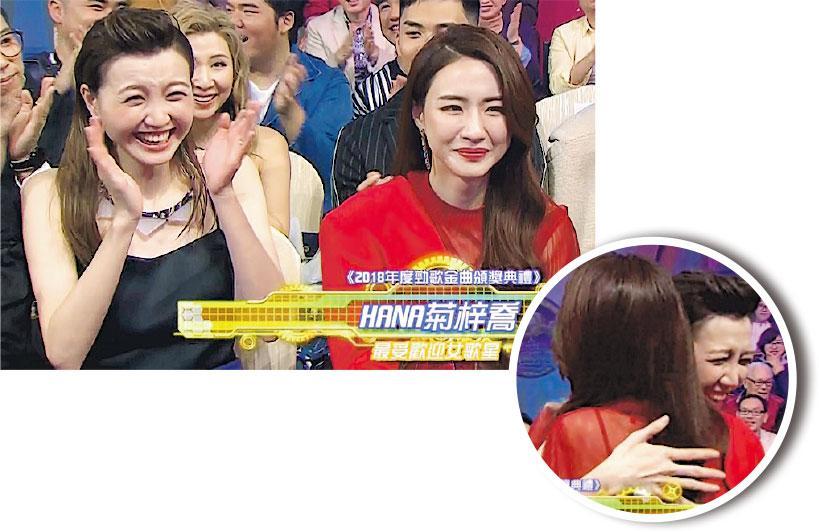 When Hana Kuk wins Most Popular Female Singer, Jinny Ng laughs and gives her a big hug
Jinng Ng's husband shows her support
Kristel Tin is surprised by her award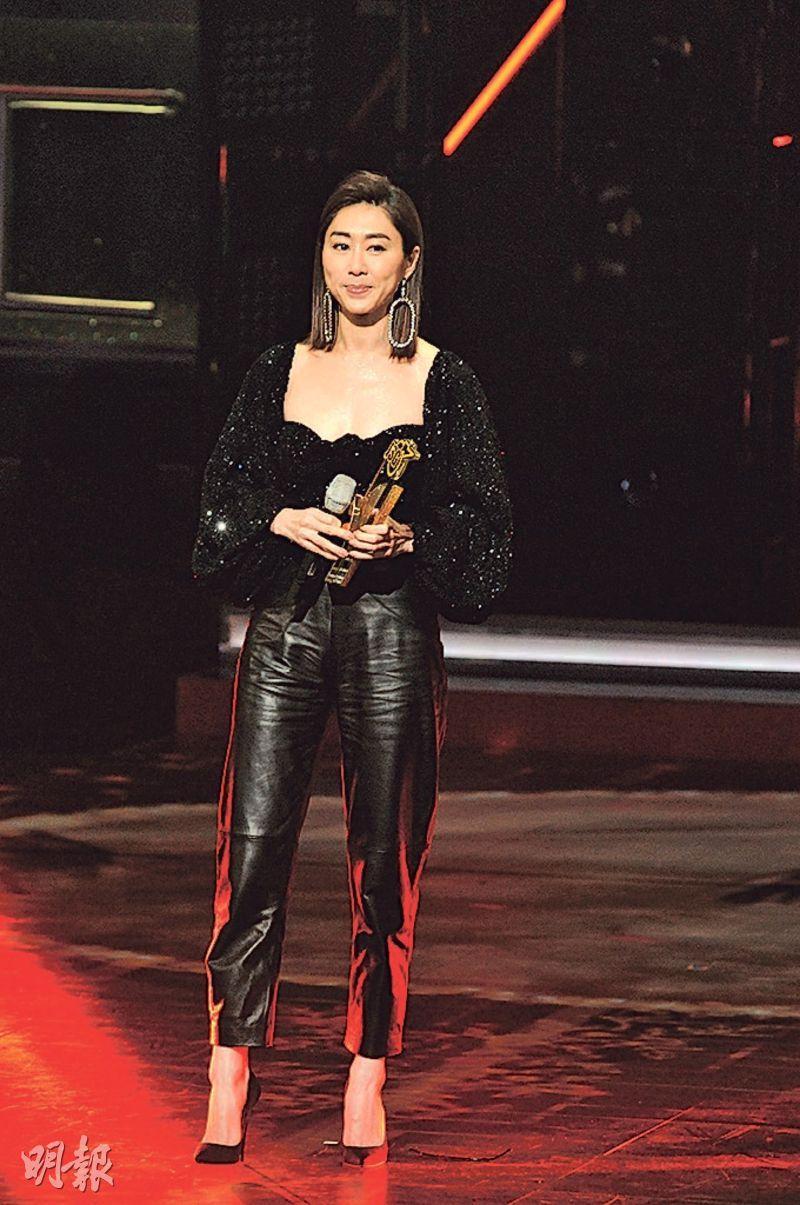 Nancy Wu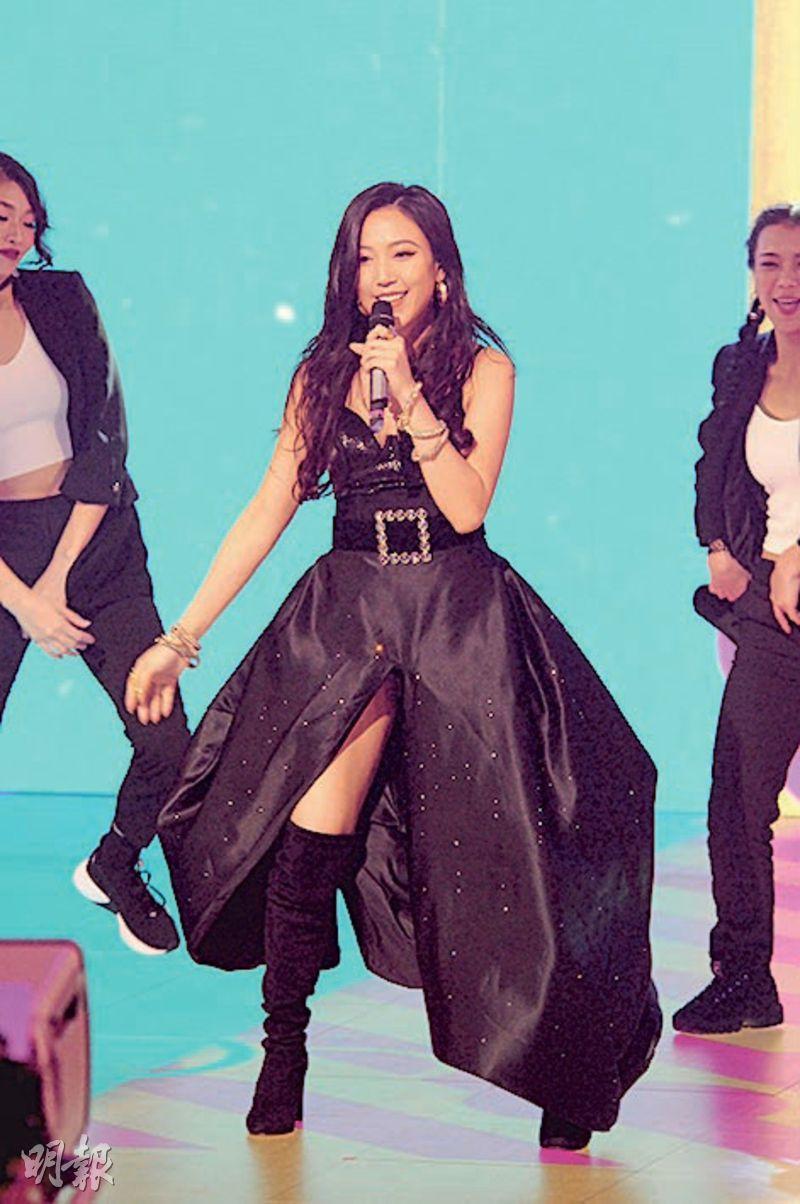 Sherman Chung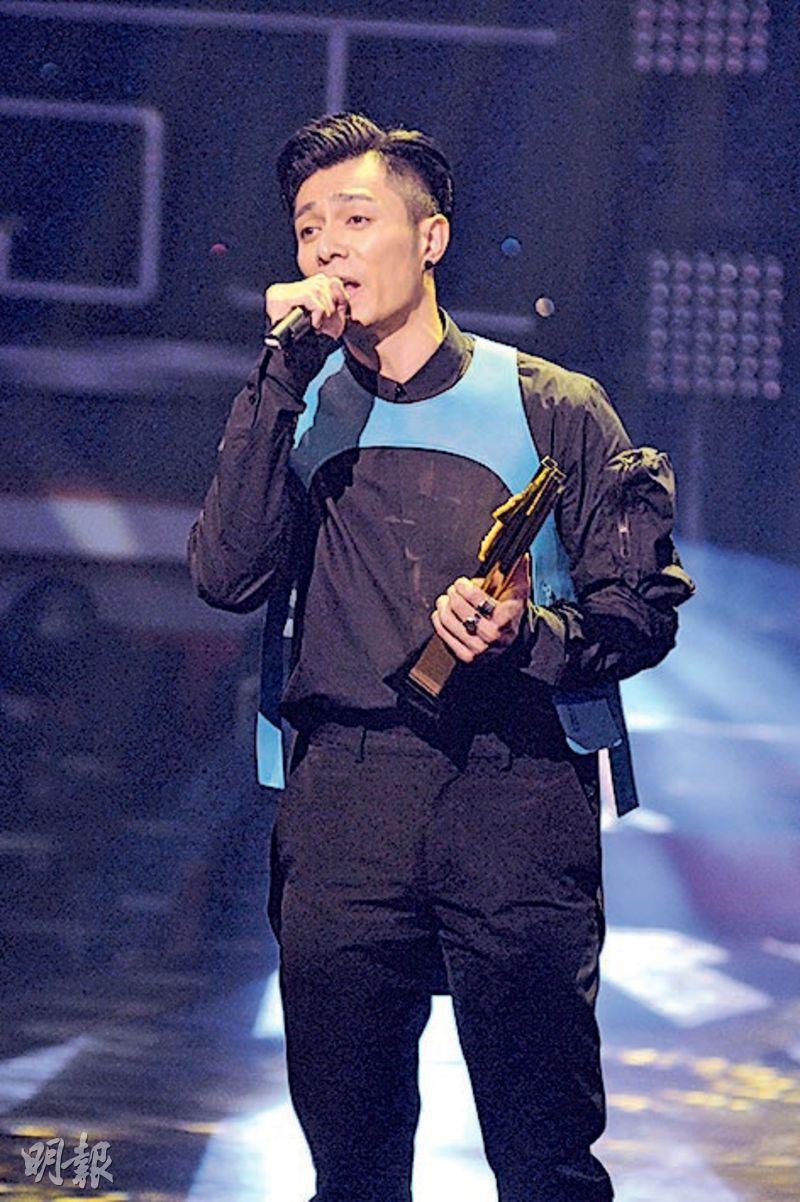 Some pokes fun of Pakho Chau's clothes for its resemblance to a bib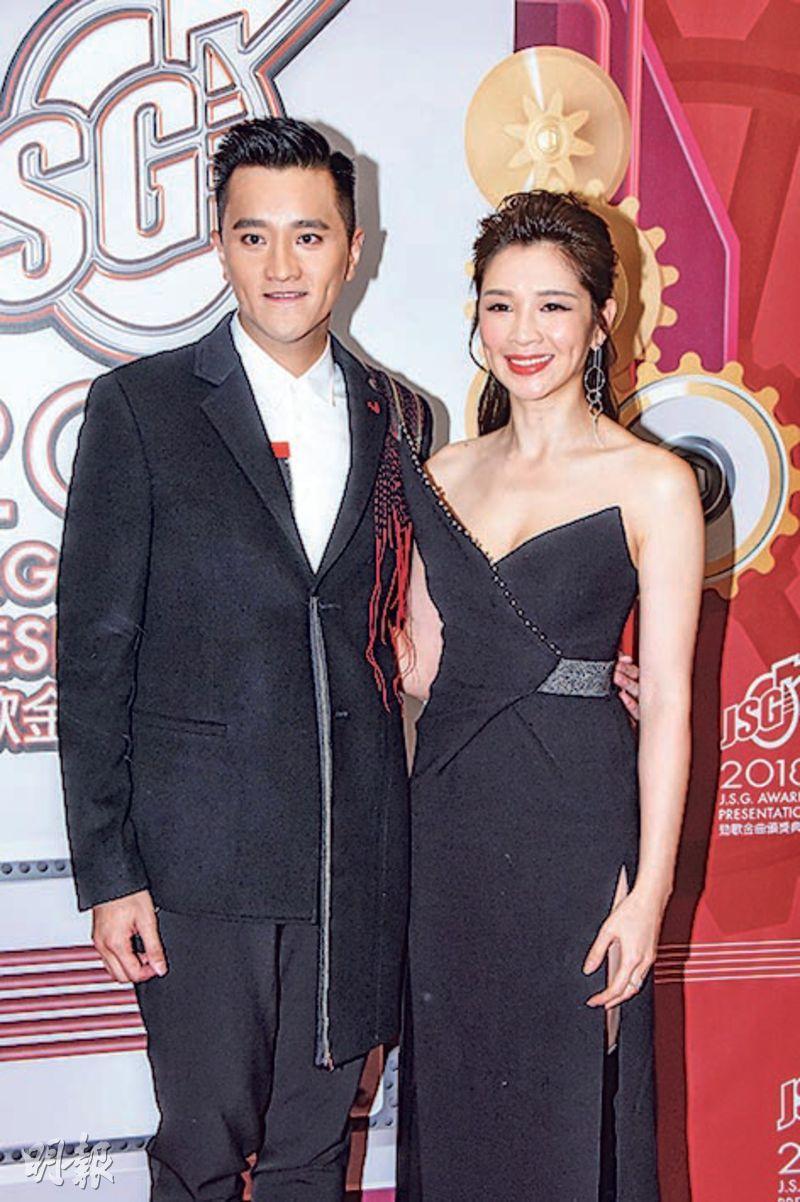 Edmond Hui and Mayanne Mak are hosts as rumors abou them spread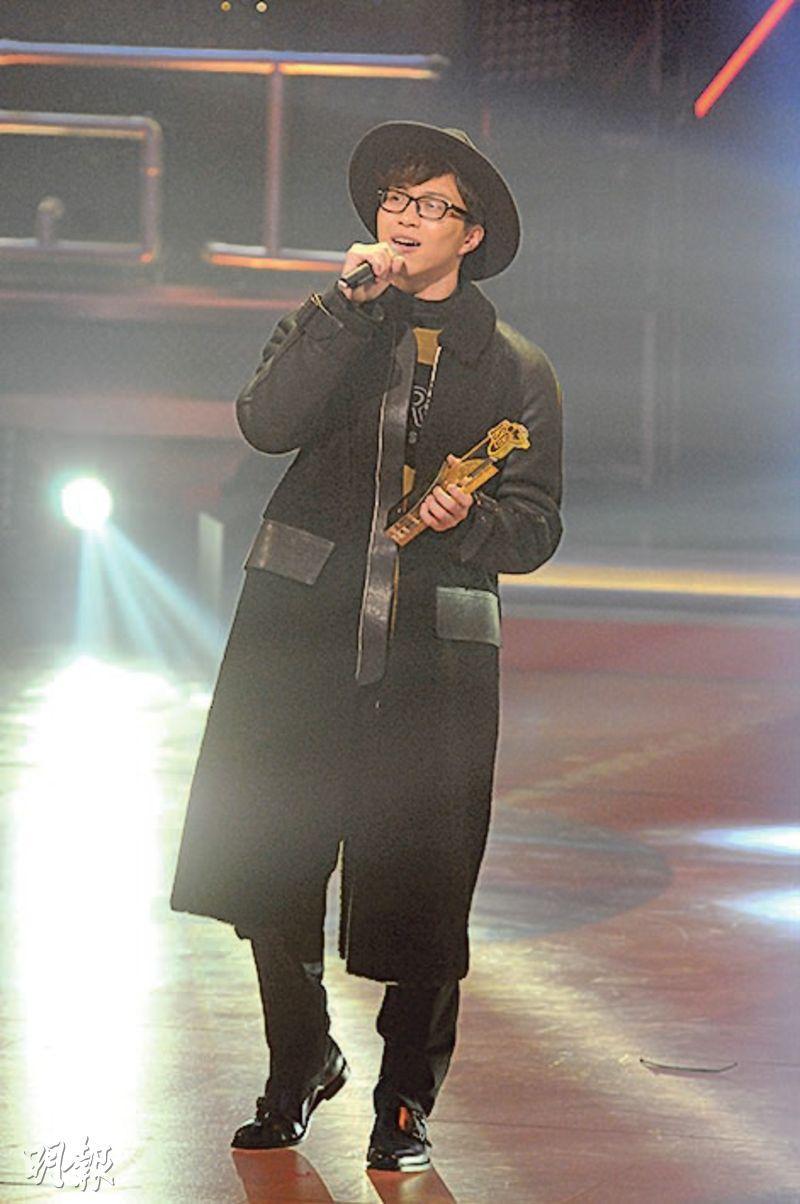 James Ng wants to show off once before turning 30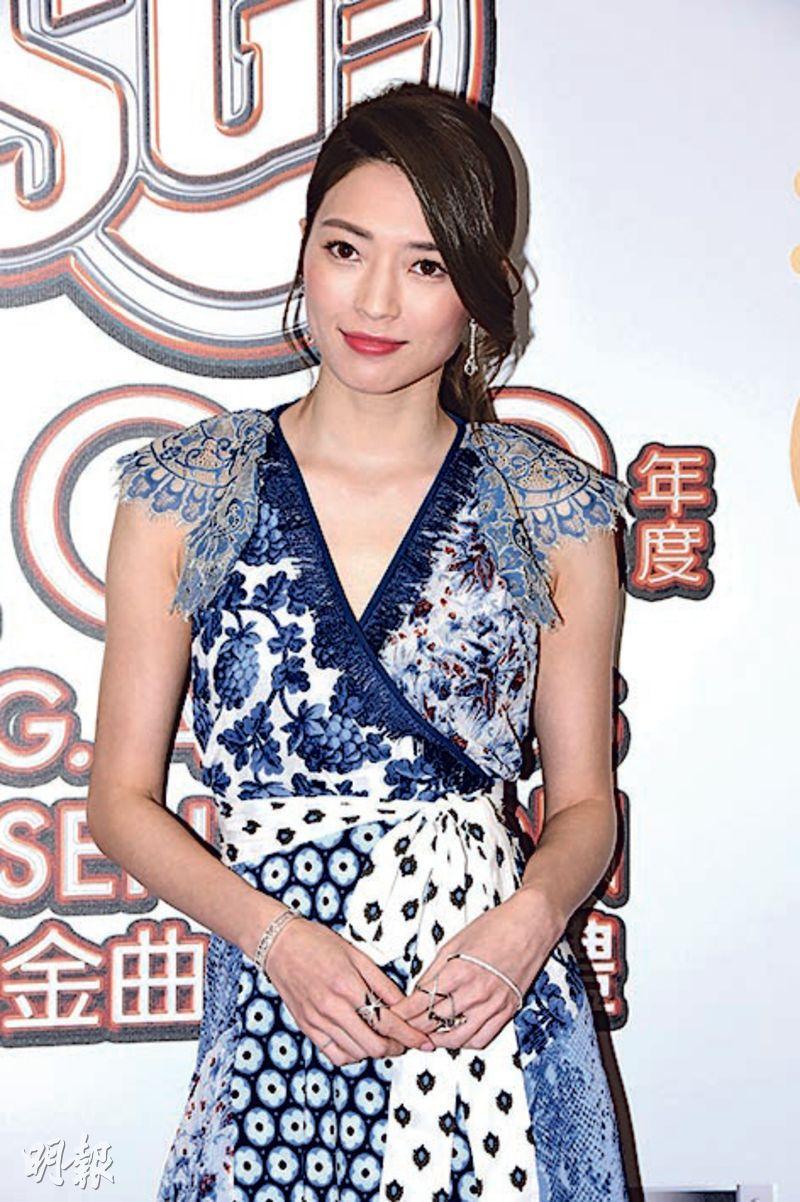 Shiga Lin attended her first JADE SOLID GOLD in her 8 year career
courtesy of mingpao.com
The final music award show of 2018, the 2018 TVB JADE SOLID GOLD AWARDS took place last night. Hins Cheung King Hin won the Most Popular Male Singer for the fourth time, as well as Solid Gold Gold Song CENTENNIAL TREE and three gold songs. Hana Kuk Chi Kiu won her first Most Popular Female Singer. TVB's "biological son" Pakho Chau and "music special star" Cheung King Hin both returned with a full harvest. Kuk Chi Kiu tearfully lifted her first Most Popular Female Singer awards and won three gold songs, jumping ahead of top diva Jinny Ng Yeuk Hei.
Summing up the 2018 music report cards, Cheung King Hin won 4 Chinese Gold Song awards, 3 Ultimate awards, 3 Metro Hit awards and 5.5 Solid Gold Awards for 15.5 awards to become the year's ultimate winner. Absent from Solid Gold, Kay Tse On Kay won 3 Chinese Gold Song awards, 3.5 Ultimate Awards, 2 Metro Hit awards for 8.5 awards in a decent showing. Also absent, Joey Yung Cho Yee retreated from the front line this year with only half a Solid Gold Advertising song, with Chinese Gold Song, Ultimate award she won 2.5 awards.
The hosts were Mayanne Mak Mei Yan, Albert Au Wing Kuen, Edmond Hui Man Hin, Guest presenters and performers included Wu Fung, Nancy Sit Ka Yin, Wong Cho Lam, John Laudon, Shiga Lin, Jonathan Wong Chee Hynn and dR.X. Shiga Lin last year switched company to the Voice Entertainment Group. She was very happy to be able to participate in Solid Gold for the first time. Because her former record company had royalty problems she was unable to attend Solid Gold, she was very happy to see her colleagues last night.
Speaking of the new company already having two top divas in Hana Kuk Chi Kiu and Jinny Ng Yeuk Hei, she said, "I am Sister Lin, responsible for coffee and tea." However she admitted that after switching to a new company she had a lot of new challenges. Most recently she worked with Priscilla Wong Chui Yu and Frankie Lam Man Lung on a series, like a newcomer she had new joy. However this year she would focus on singing and hoped to sing with two divas on a song about what girls feel.
James Ng Yip Kwan will perform at the HK Coliseum in April, with which he hoped to thank the fans for their support. However he admitted that he worried about ticket sales because many singers would perform ahead of his date, he still hoped that fans would support him with their lucky money. Lately he has been working out. Brother Kwan said that he wanted to show off his muscles at the concert. Because last time he only wore a fake muscle suit, this time he hoped to be able to show two of his three points to everyone. Alfred Hui Ting Hung joked about not wearing underwear for the concert, Brother Kwan reacted, "What, going that far? He really opened my eyes! I will have to study him then, right now I am threatening him with my two points." However he felt that the most important was for the clothes to look good and feel comfortable.
Kristel Tin Yui Nei received the Outstanding Performance Gold Prize. She was surprised when she accepted her award. "Wow, I am very surprised, I am very happy but my performance isn't outstanding. Only the promotional colleagues are outstanding. I put in the least effort. I will work even harder, I hope I can come again next year." Bronze prize winner Sukie Shek Wing Lei thanked her husband Patrick Tang Kn Won for encouraging her to become a singer again after 15 years. Ng Yeuk Hei with two gold songs said that she returned to Solid Gold after resting for awhile. When she thanked her record company team, host Mak Mei Yan pointed at her husband in the audience. She then finally said, "Thank you Mr. Ho Siu Hung!"
Wong Chee Hynn and dR.X led 18 new artists in a group rap. The singers rehearsed two weeks for this performance. Then Wu Fung and Nancy Sit Ka Ying rapped and presented the new artist award. Ally Tse Man Yan cried during her acceptance. 46 awards were presented throughout the evening, this year the Popularity King, the Most Popular Online Singer, the Most Improved and Solid Gold Record Sales awards were added.
2018 TVB JADE SOLID GOLD AWARDS
SOLID GOLD SONGS
UTOPIA (Pakho Chau)
FAR BEYOND REACH (Hubert Wu)
BEHIND A MAN (Pakho Chau)
TOO HARD O START (Hubert Wu)
YOU LEFT WITH MY YOUTH (JW)
WITH YOU (Kayee Tam)
PIGGY BACK (Vincy Chan)
NO REGRET NO SHAME (Nancy Wu)
MOTH TO THE FLAME (Hana Kuk)
DISTRACTED (James Ng)
ONLY WANT TO BE WITH YOU AGAIN (Hana Kuk)
FEARLESS SHOULDER (Fred Cheng)
LACKING (Hins Cheung)
TOLERATE (Mag Lam)
GENIUS CHILDREN 1985 (Hins Cheung)
SHOW OFF (Ken Hung)
UNSETTLED SEASONS (Jinny Ng)
MAY PEOPLE ENDURE (Hana Kuk)
NEVER REMEMBER AGAIN (Jinny Ng)
CENTENNIAL TREE (Hins Cheung)
SOLID GOLD GOLD SONG:
CENTENNIAL TREE (Hins Cheung)
MOST POPULAR FEMALE SINGER:
Hana Kuk
MOST POPULAR MALE SINGER:
Hins Cheung
BEST PERFORMANCE FEMALE SINGER:
Jinny Ng
BEST PERFORMANCE MALE SINGER:
Hubert Wu
MOST POPULAR ONLINE SINGER:
Hana Kuk
POPULARITY KING:
Pakho Chau
MOST POPULAR NEW ARTIST:
Joey Thye, Tsang Lok Tung, Ally Tse
OUTSTANDING PERFORMANCE:
GOLD:
Kristel Tin
SILVER:
Kayee Tam
BRONZE:
Sukie S
MOST IMPROVED:
GOLD:
Angela Hui
SILVER:
Alvin Ng
BRONZE:
Hoffman Cheng
BEST BAND:
Supper Moment
BEST DANCE GROUP:
Super Girls
BEST STAGE PERFORMANCE:
HAPPY FESTIVAL (Sherman Chung)
BEST ADVERTISING SONG:
5 MAKE A BEAT (Joey Yung, Hins Cheung)
BEST DUET:
THE WOMAN BEHIND (Miriam Yeung, Pakho Chau)
SOLID GOLD RECORD SALES :
FORGETTNG MYSELF (Hana Kuk), I WAS HERE (Hubert Wu), C AGAIN (Cally Kwong), 15 FIFTEEN, Chan Kit Lai, THE HAT TRICK (Sukie S)