courtesy of on.cc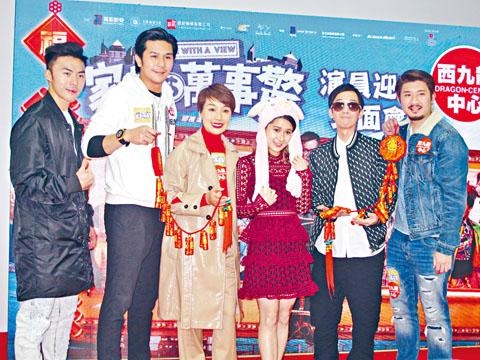 courtesy of singtao.com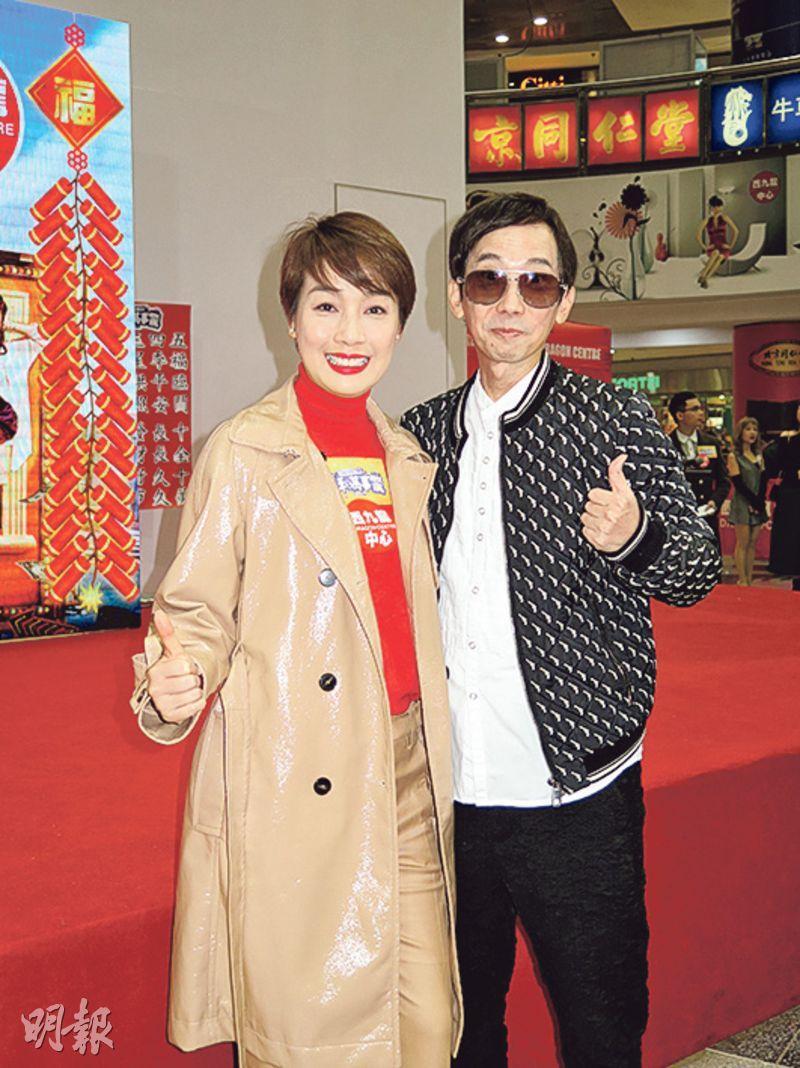 Elena Kong and Cheung Tat Ming promote A HOME WITH A VIEW
courtesy of mingpao.com
Cheung Tat Ming, Elena Kong Mei Yi, Jocelyn Choi Chung Sze and others yesterday promoted their new film A HOME WITH A VIEW (GA WOR MAN SI GAING) as they split into teams to play tongue twister and Lunar New Year couplet games to celebrate the New Spring early with the audience. Earlier at the premiere, Dayo Wong Tze Wah showed his support for his friend Cheung Tat Ming and stated that if the film would make over HK$ 10 million they would reunite with Francis Ng Chun Yu for another stand up comedy show MEN'S SHOW 3. Tat Ming of course wanted to perform again, but the box office would be very hard to predict. He still had to hope that the audience and everyone would support the film. However he was very happy to work with Ng Chun Yu and Anita Yuen Wing Yi again because this team truly was very hard to come by. Tat Ming said, "The film is about what is happening in Hong Kong. It has the full gamut of emotions and can satisfy the comedy for myself. The script used to be a theater of the absurd, the film adaptation added a lot of comedy. I hope to make everyone laugh and also give a message for everyone to think about." Tat Ming did not dare to see the new film as a Lunar New Year film and did not arrange for its Mainland release. He only hoped for the audience to go and relax a little.
The first time producer Tat Ming admitted that for someone who was once seriously ill, being able to work was already very rare. He said, "I of course hope to produce again. Earlier an American film company invited me to write a script. I already handed it in and got paid. If it goes into production I will be able to participate in choosing a director and actors. This is my dream for 2019, I hope it can come true." Kong Mei Yi remembered the scene in which she had to slap Yuen Wing Yi. "At first when Tat Ming asked me, I said fine no problem. However his condition was to slap someone, as I had to hit Len Len." Tat Ming joked that in all of Hong Kong only Kong Mei Yi could hit Len Len. Before the shoot he even asked Len Len who would she choose to slap her. Thus during the shoot they did not use displacement for the performance. He was the most worried about Len Len would use a swollen face as an excuse to go on strike.
Kong Mei Yi said that privately she and Len Len were buddies. After years of acting she also learned to watch her strength, and she knew that the audience would praise the performance after watching. Did they have to test their marks many times before the shoot? Kong Mei Yi said, "Director (Herman) Yau Lai To is known for being fast with that. As soon as the cameras started rolling we were shooting. We only did a few takes, actually mainly to perform the reaction of the slap."