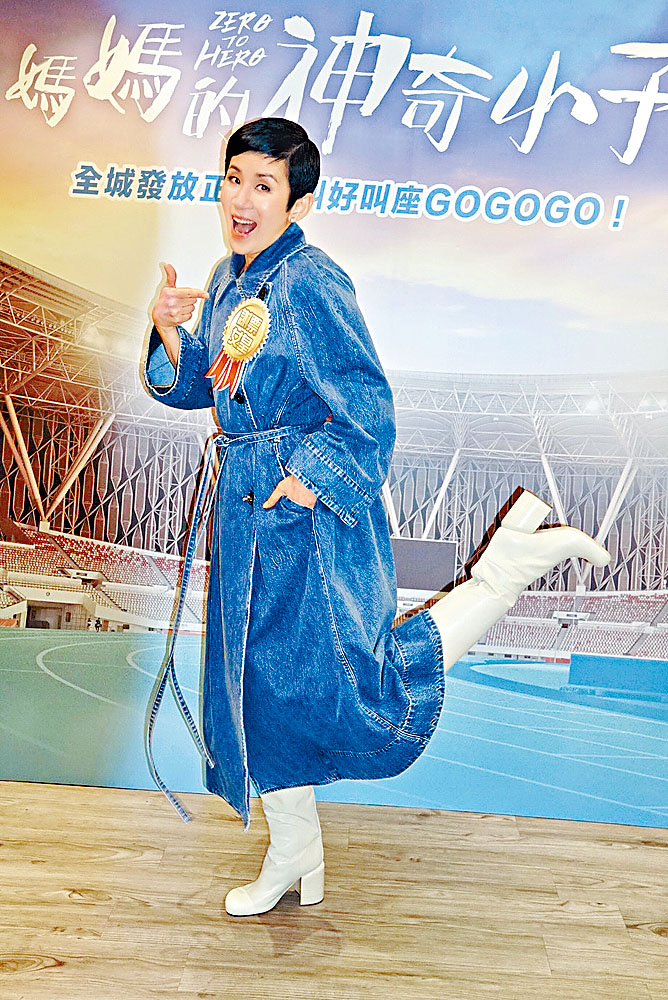 courtesy of singtao.com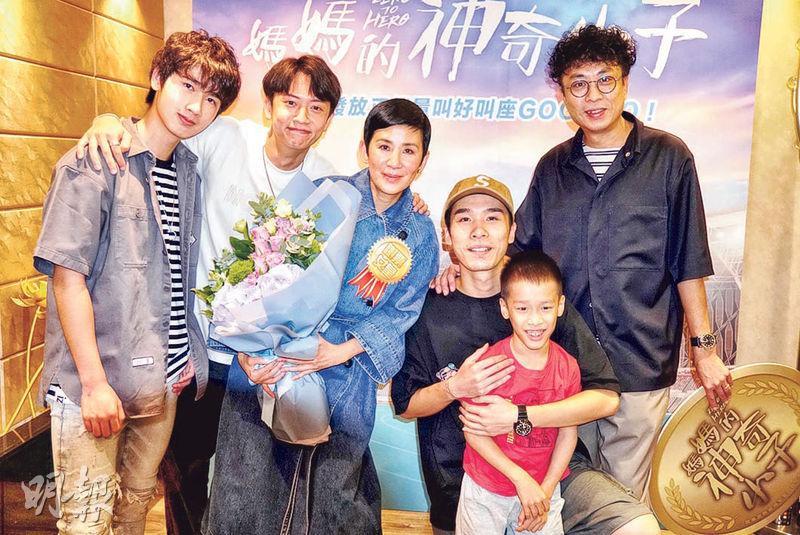 Sandra Ng poses with her four sons in the film and the director Jimmy Wan (right)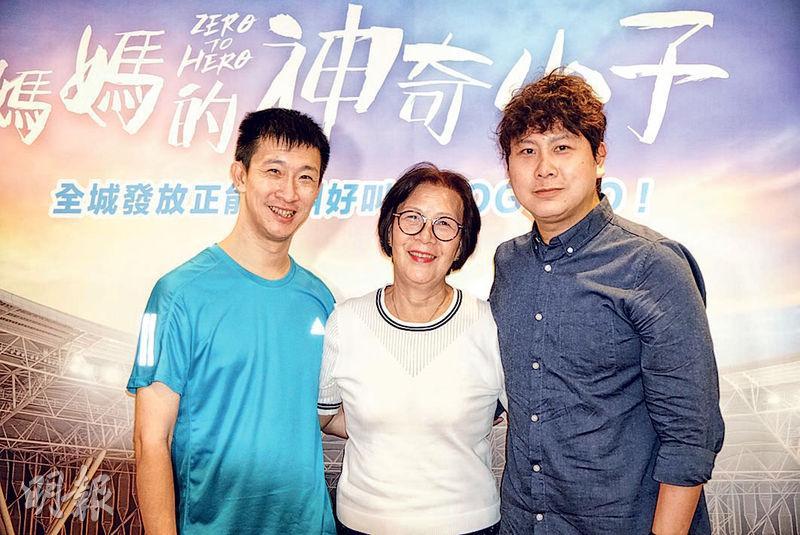 So Wa Wai, his mother and brother So Kin Wai
courtesy of mingpao.com
The Sandra Ng Kwan Yu produced and starred film ZERO TO HERO (MAMA DIK SUN KEI SIU JI) since its August 12th release to now has broken through HK$ 20 million at the box office. During its run Kwan Yu attended over 50 shows of audience appreciation. This time the film was a critical and commercial hit, earlier a special celebration took place. Attendees included Ng Kwan Yu, director Jimmy Wan Chi Man, Louis Cheung Kai Chung, Leung Chung Hang, Locker Lam Ka Hei, Tony Wu Tsz Tung, Fung Ho Yeung, Chung Suet Ying, Mak Pui Tung, Yeung Wai Lun, Ng Siu Hin and child actor Tin Lok. In the film many sons presented flowers to Kwan Yu to thank her for giving her all to promote the film and running between many shows for audience appreciation. So Wa Wai, his mother and brother So Kin Wai also attended. The director and Leung Chung hang surprised So Ma and Wai Jai with flowers and Wai Jai's favorite video game.
ZERO TO HERO had over 100 shows of audience appreciation events. Kwan Yu alone already attended 50 shows. Kwan Yu said, "Because only with audience admission would there be so many audience appreciation shows, it is a win-win. In the past we appeared in different costumes for audience appreciation events because we wanted to salute all the athletes." Kwan Yu once stated that if the box office passed HK$ 12 million she would wear a swimsuit to thank the audience. She joked, "I haven't even brought out the shark suit. I just spent an entire month on audience appreciation. We would at least thank the audience again for half a year, until the Lunar 30th when I can catch the connection to my Lunar New Year film." Cheung Kai Chung also joked that he looked forward to the box office to rise to 30 or 40 million. Then he would want to watch other actors celebrate in swimsuits. "The movie can have a very long run, relying on word of mouth to accumulate viewers." Cheung Kai Chung pointed out that this film and athletes formed a new trend, making even more people care about and support Hong Kong athletes.
Leung Chung Hang's first lead film role already was a critical and commercial success. He joked, "At least I wouldn't need to be the box office poison the first time out. As the film says, our box office caught up from behind just like the spirits of athletes. I hope everyone wouldn't just focus on the medal winning athletes. I hope Hong Kong would support the entire sports world."