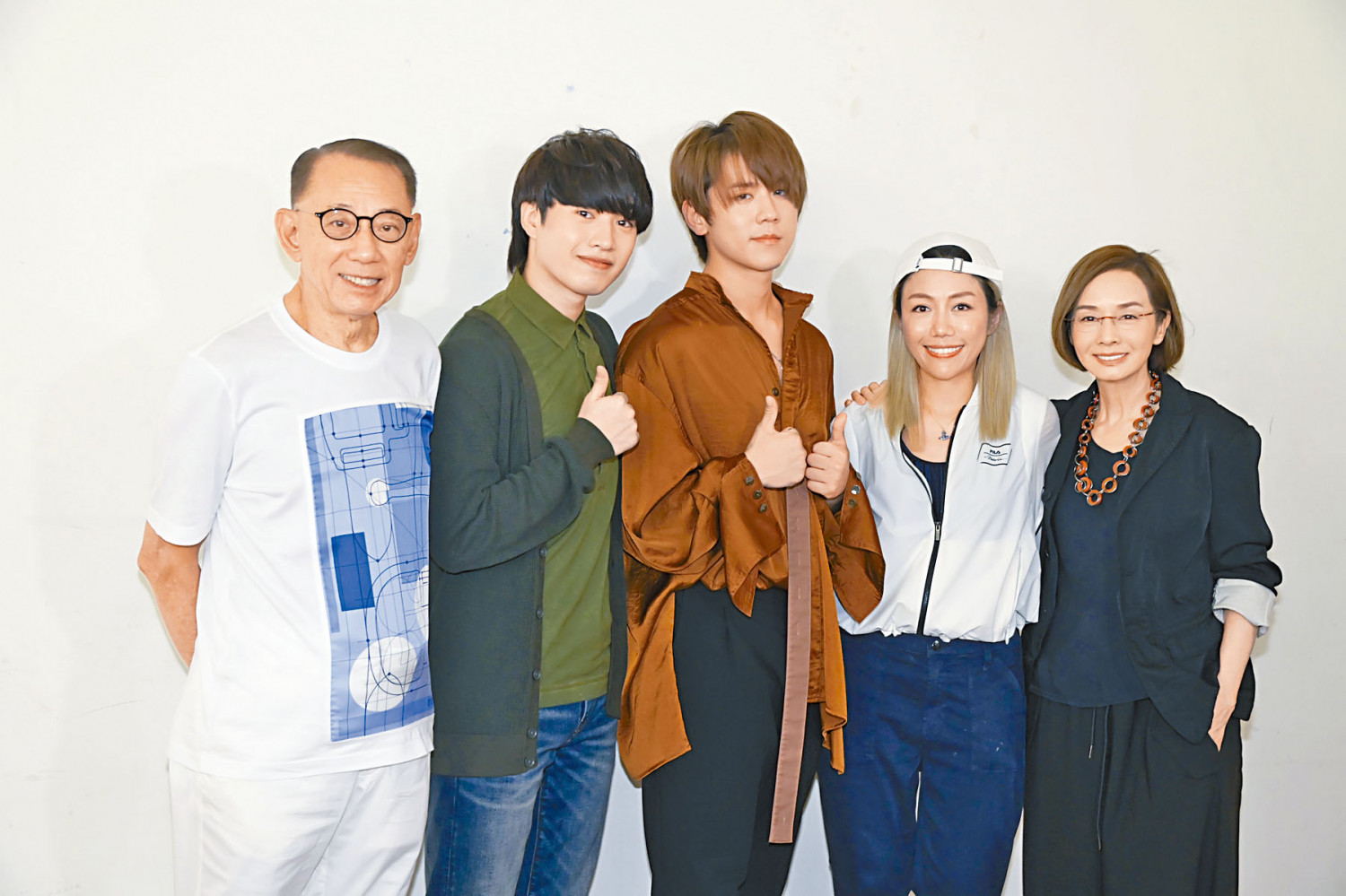 Dr. Albert Yeung appears in person to support Jer, Keung To, director Kearen Pang and Teresa Mo's new film
courtesy of singtao.com
Since they are not Edan and Anson Lo, Keung To and Jer Lau lack chemistry with the same gesture
Everyone pray for a smooth production and ideal box office performance at the worship ceremony
courtesy of on.cc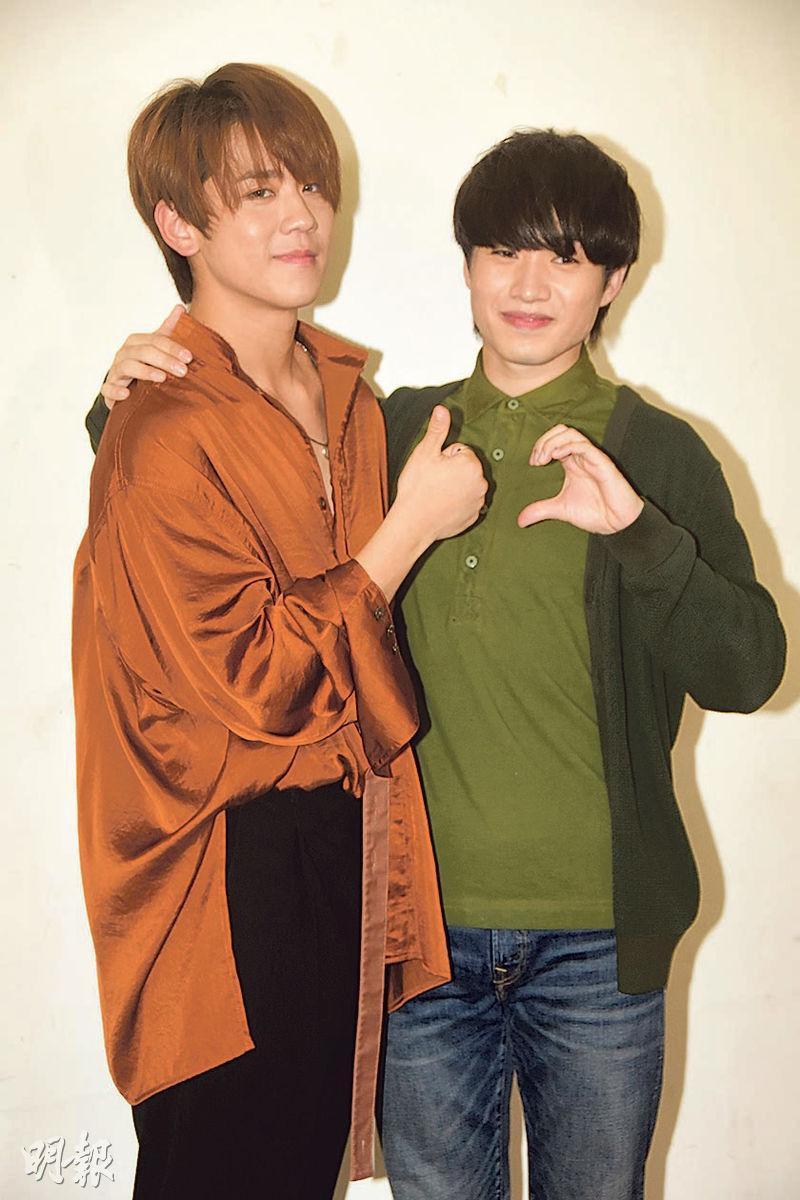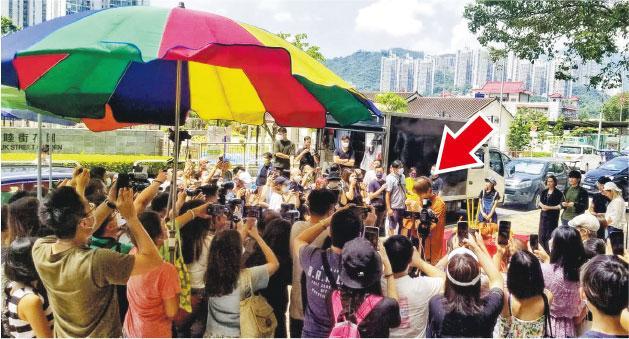 Several dozen Keung Candies were on hand to support their idol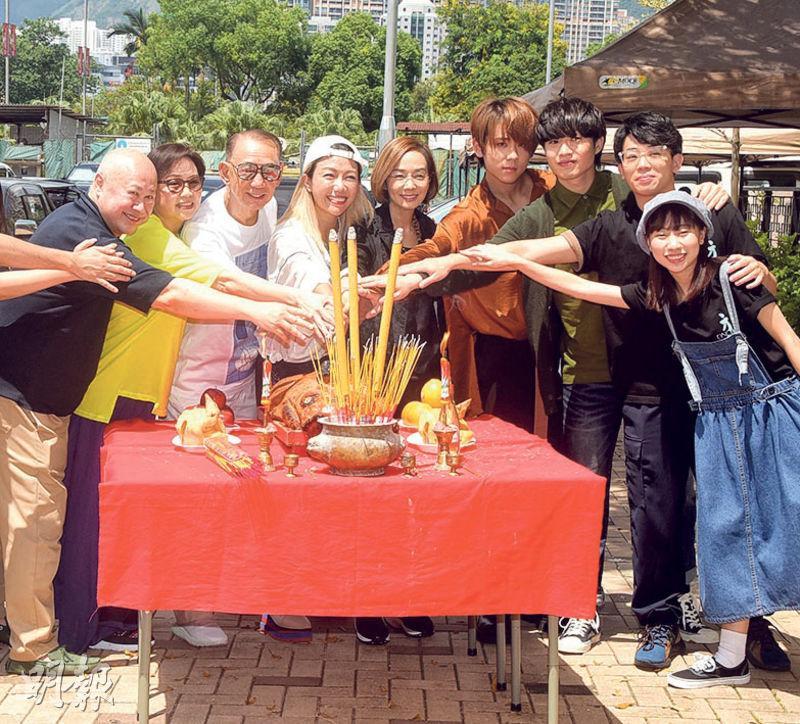 courtesy of mingpao.com
Keung To yesterday with Teresa Mo Shun Kwan, Jer Lau Ying Ting, Kaki Sham and director Kearen Pang Sau Wai attended the Emperor new film production start worship ceremony. Emperor Group chief Dr. Albert Yeung Sau Sing personally attended and greeted Keung To who fainted at an earlier event. Director Pang Sau Wai explained that many wanted to get information about new films, thus she used another title K FUNG BO (K STORM) as a substitute. She officially announced the film title as AH MA YAU JOI DAI YI GOR (MA HAS SOMEONE ELSE). Yesterday was Keung To's first public appearance since fainting. He said that he was already much better. Fans caught him playing basketball after fainting, why did he not fight for more time to rest? He admitted, "That's right, it was the next day. Lately I had too little time to meet with friends. I had a rare day to rest, and playing basketball was my way to rest and to relax. (You didn't rest more?) I slept until the afternoon and I couldn't sleep, so at night I went to play ball. (Today fans came to support you as well?) I hope they see how I look when I am fine." Did he know that day scared his band mates? Anson Lo was so scared he got teary eyed. Keung To said, "Right! I scared them, later I said sorry to them." Jer said, "At the time I was really scared, he out of the blue dropped. I knew that he had always been frail, I already told him to eat more. However he insisted. I hope he would exercise more to make himself healthier."
Why did he faint that day? Keung To said that it might be physical and psychological. It had nothing to do with the film production team. In recent years the stress has been enormous, in addition he did not pay attention to his diet. Lately due to the film he attended less public events, suddenly he was not used to seeing so many people. He even admitted that he was no longer avoiding certain food. Mama cooked many eggs and made a lot of soup for him. It was not the first time Keung To fainted. Would he get a physical examination? He said that later he would.
Sister Mo was asked whether she has cooked for Keung To? She said that after the shoot she would take go to dinner with him when they would have free time. She also said that When Keung To fainted she was at work. She only found out from watching the video, thus she was rather worried. Jer revealed that Sister Mo has been great, constantly sharing her similar experience with them. When asked at her toughest how long was she able to work? She said that when she was working on television she went three days and nights straight without sleep or rest. How was she able to get through it? She said, "I really had no idea, everyone was toughing it out. However at the time I was young, I had to fight for more time to rest and eat more."
In addition, Keung To and Jer would perform a concert at the end of the month. Would they have enough time to rehearse? Jer said, "I would wrap up production today, then I would begin rehearsal. Keung To still has two more days to shoot." Keung To said that the music basically has been arranged already, the only thing that was missing was the choreography.