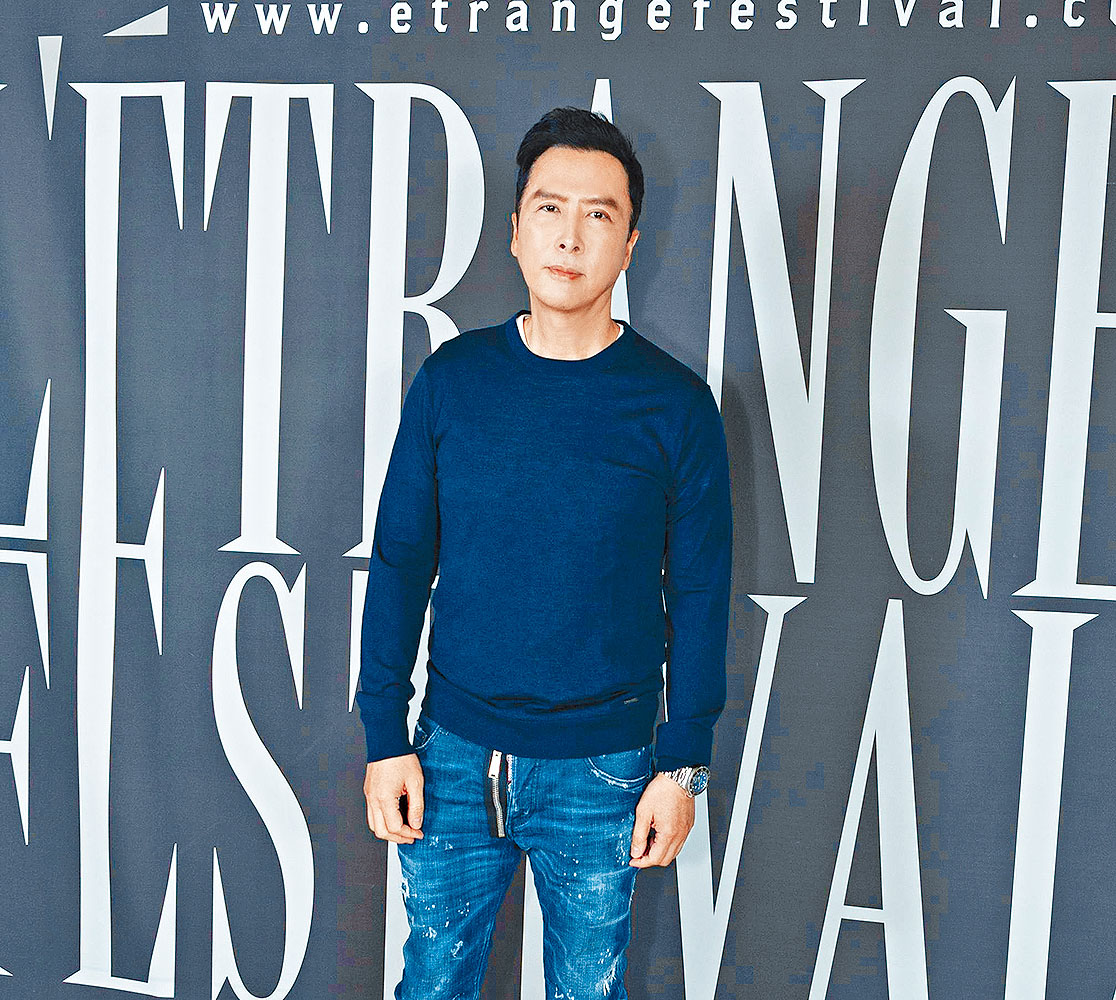 Donnie Yen takes time out from working on JOHN WICK 4 in Europe for his surprise appearance
courtesy of singtao.com
Donnie Yen has to speak before the audience is willing to sit back down
courtesy of on.cc
courtesy of mingpao.com
The Donnie Yen Chi Tan produced, action directed, and starred with Nicholas Tse Ting Fung film RAGING FIRE (NO FOR) has been a critical and commercial hit since its release. Most recently it has been invited to the Tokyo International Film Festival and the Torino Film Festival, and at the same time it even became the L'Etrange Film Festival's closing film in France. Currently working on a movie in Germany and France, Yen Chi Tan made an appearance at a Paris cinema and caused a roar from the crowd. He even introduced him in French.
The film RAGING FIRE received a lot of attention from many world class film festivals. It even became the L'Etrange Film Festival's closing film in France. Earlier the festival took place in Paris. Currently working in Berlin, Germany and Paris, France on the Hollywood film JOHN WICK 4, Yen Chi Tan before the RAGING FIRE show started made a surprise appearance. He personally thanked viewers for their support and caused a stir in the crowd. Endless screams and cheers arose as the audience gave a two minute standing ovation. Finally Chi Tan had to speak up and make gesture before everyone was willing to sit back down.
Chi Tan first greeted the audience in French, leading to the first climax from the crowd. Then he humorously said, "My wife can speak French, today I learn two simple French terms from her. However I got too excited here in person, at the moment I have forgotten the other. Now I only remember 'Bonjour. Je suis Donnie Yen.'" As for the honor of RAGING FIRE becoming the L'Etrange Film Festival's closing film and even receiving the audience's passionate response, Chi Tan said that he was very happy that everyone used the most special and the most passionate way to welcome me like this. He also knew that many of his fans came here to support him. He also revealed that he has been in Paris for a few days and enjoying the cuisine since.
During the audience question and answer segment, Chi Tan when recalling director Benny Chan Muk Sing got sentimental. "Director Benny's passing has been an enormous loss to the entire industry. She was a Mr. Nice Guy, a gentleman. Everyone learned a lot from him. When you fully immerse yourself into something that you truly love, sometimes you need to use your life to create great art. I try my best for everyone to experience his presence and spirit while watching this film, so this film is dedicated to him!"
RAGING FIRE's Hong Kong box office would head toward HK$ 26 million; its Mainland box office also passed 1.3 billion yuan RMB. At the same time it received the recognition from many international film festivals, with selections by the L'Etrange Film Festival, the Zurich Film Festival, the Fantasia International Film Festival, and the New York Asian Film Festival, as well as recent invitations to the Tokyo International Film Festival and Torino Film Festival.