courtesy of on.cc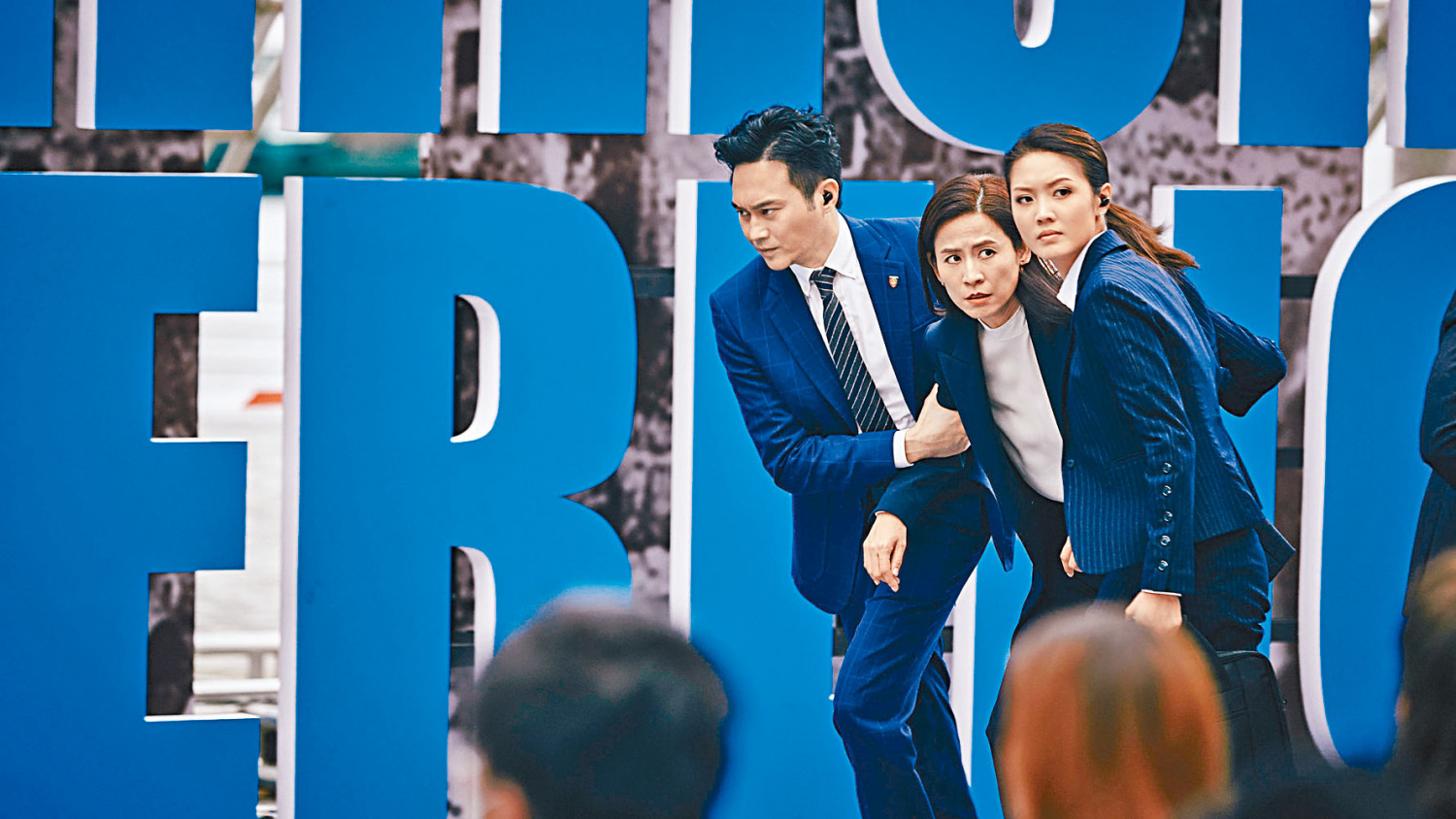 Jessica Hester Hsuan may not play a hostage again but she is still being chased.
courtesy of singtao.com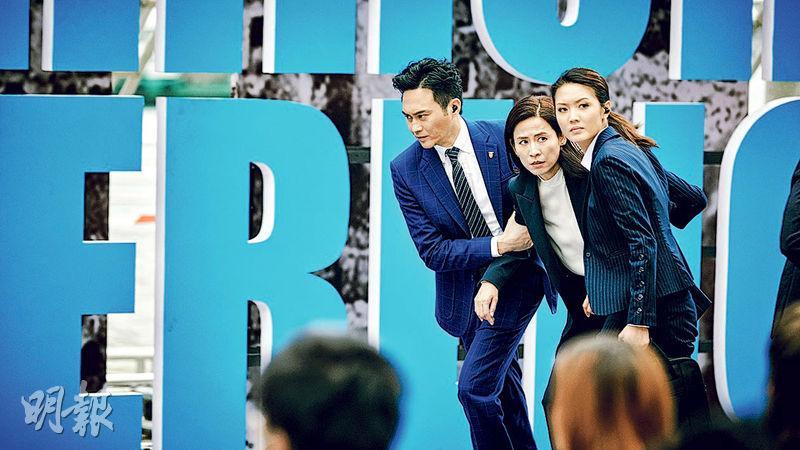 courtesy of mingpao.com
The Raymond Wong Pak Ming produced, David Lam Tak Luk directed, Louis Koo Tin Lok starred anti corruption storm film series since 2014 to now has made Z STORM, S STORM, L STORM, P STORM and the final chapter G STORM in seven years. The film company released the G STORM trailer, announced the release date would be December 31st and confirmed that this would be the final chapter in the entire anti corruption series. The only connection through all five films, Koo Tin Lok who played a top Independent Commission Against Corruption investigator supervisor even revealed that unlike the previous 4 films, this film chose its many large scenes to take place in the city. The case would involved international human trafficking and the criminals' would be even more heavily equipped. "For a movie to reach its fifth installment it is not easy, in the final installment I hope the viewers would relate more and sense the realism. Aside from shooting in the city, the AK firearms, hand grenades and the even larger scale of explosion scenes would appear as well. They absolutely cannot be missed!"
As Koo Tin Lok has said, in the almost a minute and a half long trailer first highlight from the past four films were shown. They included the other lead in Z STORM Gordon Lam Ka Tung, S STORM's Ada Choi Siu Fun, L STORM's Julian Cheung Chi Lam gun fight, P STORM's prison corruption. In this installment G STORM it would be a border crossing human trafficking case that included the Hong Kong Customs, Immigration, Marine and other different government departments. Bosco Wong Chung Chap showed up in a Customs officer uniform, and the late veteran actor Dick Liu Kai Chi made an appearance as well in the trailer. As the same time it also had cargo yard gun fights, highway car chases, explosions and other scenes.
In the stills that the film company released at the same time, this film's new addition Suen Huen hid under the protection of the Cheung Chi Lam led G4 from the pursuit of the human trafficking organization at the Cultural Center and the Space Museum. Cheung Chi Lam said, "This time the film has particularly numerous scenes that represent the city, like the shoot out at the Cultural Center and in the Space Museum, explosion and chase scenes. I have been looking forward to them, but due to the pandemic the film has never set a release date. Now it has been confirmed for December 31st. I am really looking forward to it." Under the protection, Suen Huen did not have to shoot a gun as she mainly kept running. However she still deeply sensed the excitement. "Bullets flew all around me, and I had to run with the entire G4 team. Sometimes I had car chases, the atmosphere was intense. Even without shooting a gun I was just as excited."