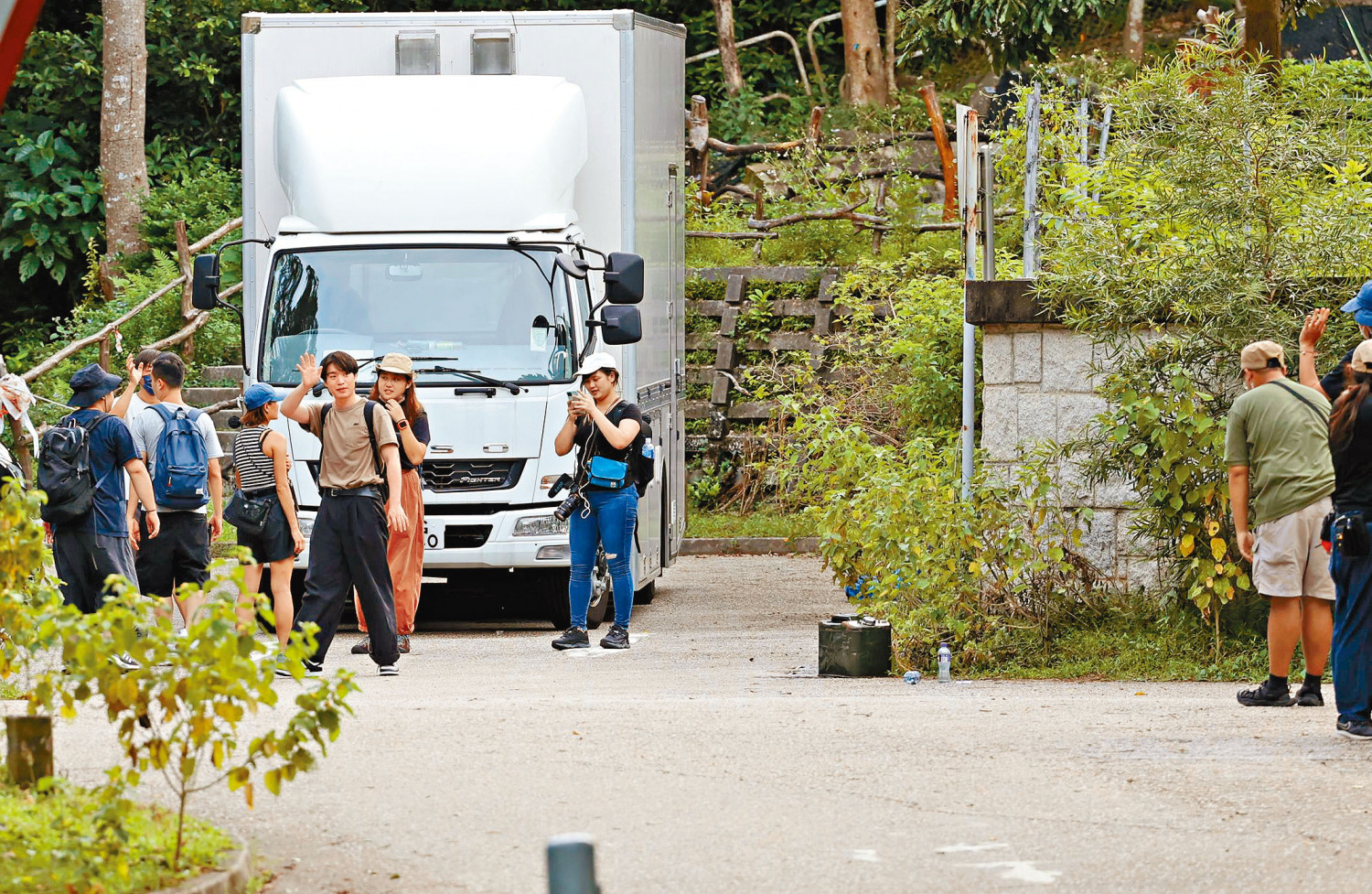 Jer Lau waves to the team before getting into a taxi
courtesy of singtao.com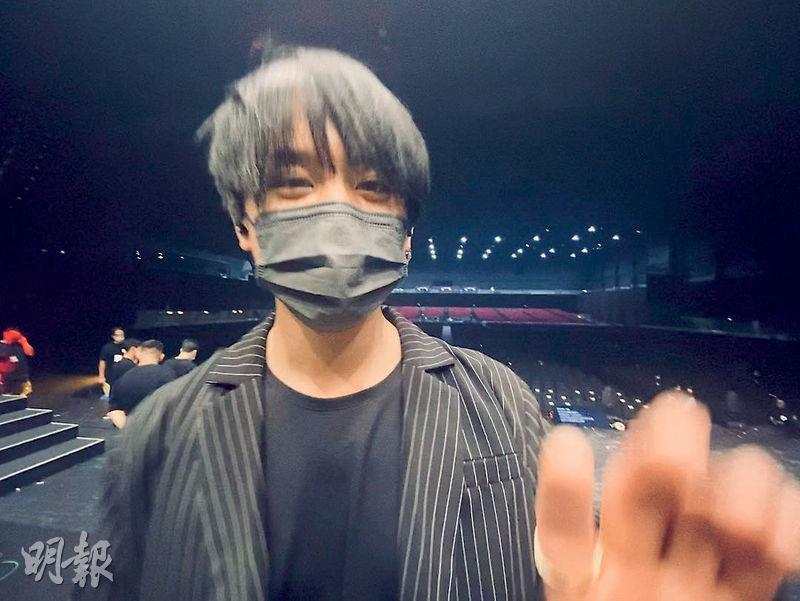 Keung To says he is crazy nervous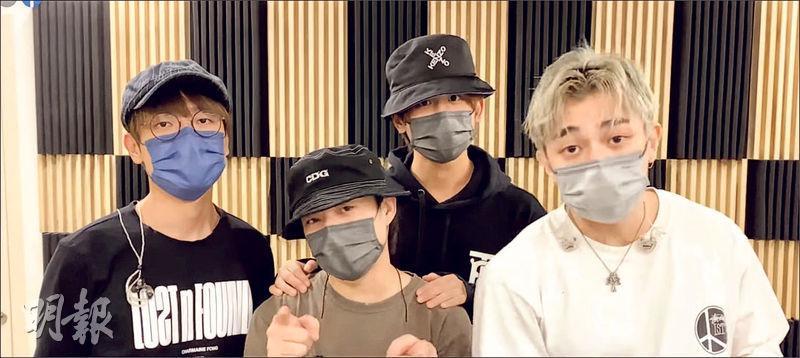 Terence Lam, Jer Lau, Keung To and Tyson Yoshi last night performed their concert
courtesy of mingpao.com
Emperor Motion Picture AH MA YAU JOR DAI YI GOR (MA HAS SOMEONE ELSE) after almost a month in production finally wrapped. Leads Teresa Mo Shun Kwan and Jer Lau Ying Ting played mother and son for their first collaboration. Earlier the "mother and son" appeared in Sai Kung for the production wrap. After work the team took photos with Jer! After the wrap Jer immediately began preparation for his Commercial Radio concert. Perhaps because he was too nervous, before the show he revealed that he was having a very tough time with airway allergy.
The Kearen Pang Sau Wai directed AH MA YAU JOR DAI YI GOR. Lau Ying Ting after numerous auditions finally landed the role to play mother and son with elder Mo Shun Kwan. The film shot night and day for a month and recently the team finally wrapped up the production. Jer and Keung To wrapped up their production at different times. Earlier Jer and Sister Mo appeared in Sai Kung for a location shoot and worked on a chat inside a vehicle. Before dusk they finally finished. Already completing all of his production, Jer and the team clapped and cheered as everyone encouraged each other! Although Jer had no assistant, he had no problem with taking care of himself. After a month together he already got along famously with the team. After work and changing back to casual clothes, Jer took photos with the team. He gave a friendly smile in every photo and proved that the production both went smoothly and happily.
Director Pang Sau Wai yesterday on social media thanked Emperor Entertainment boss Albert Yeung Sau Sing for his trust, investing in the film without any hesitation and providing encouragement with his strong presence. When he knew that the actors did not feel well, he was willing to delay the originally scheduled press conference and worship ceremony. He truly was very understanding. Pang Sau Wai at the same time revealed that boss Yeung Sau Sing once revealed that was a Jer fan. "That day as soon as the boss saw Jer, he said that the night before he just finished singing MAD MAN DIARY. Even I was surprised!"