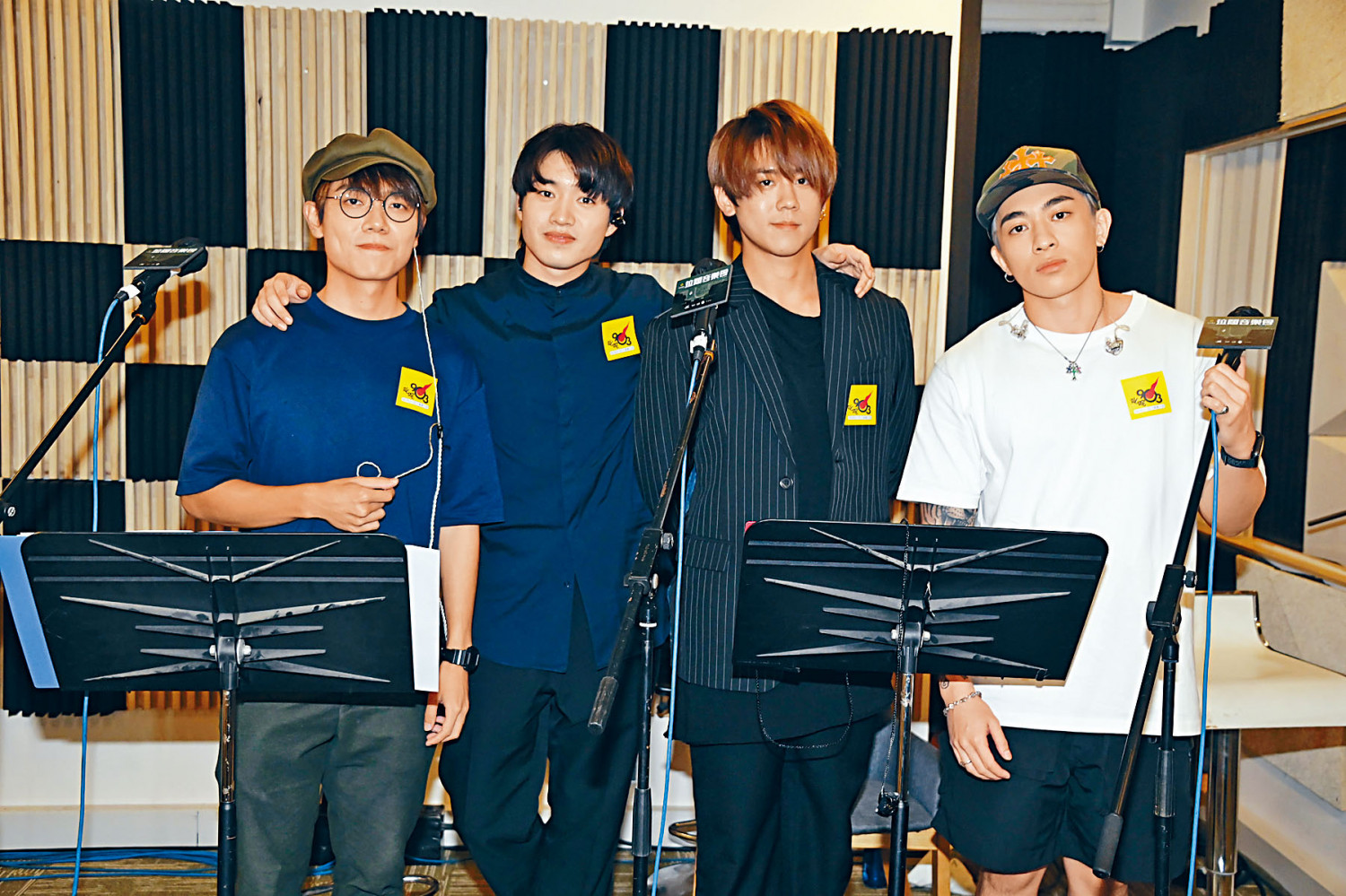 Terence Lam, Jer Lau, Keung To and Tyson Yoshi
courtesy of singtao.com
After the film shoot ended, Keung To began rehearsing for a concert
Two not so grown ups began a champagne war. Teresa Mo took off running while Keung To got a face full of champagne.
The team could finally breathed a sigh of relief with a group photo
courtesy of on.cc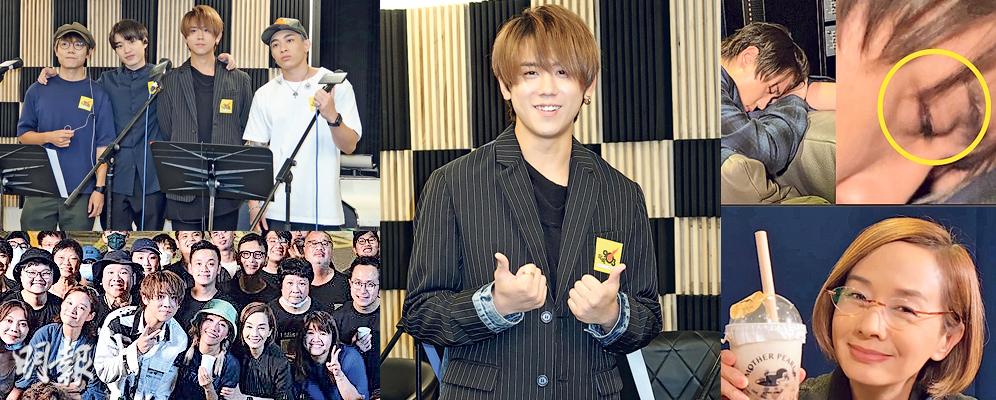 Keung To asks fans to be patient with a few shows instead of buying tickets from scalpers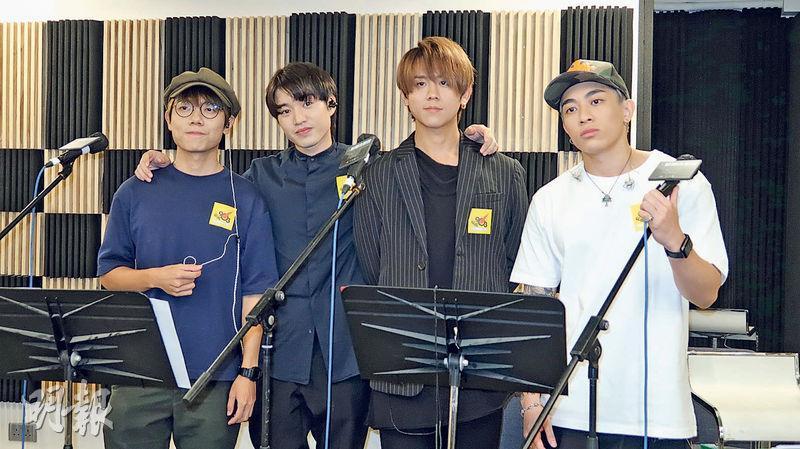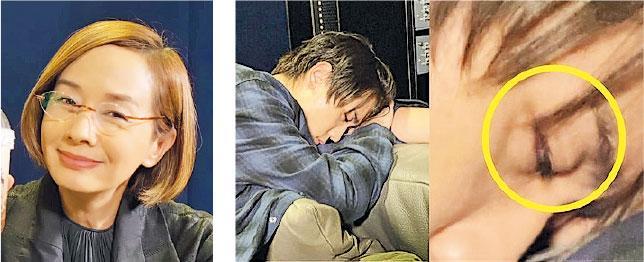 Teresa Mo successfully strikes back at Keung To as she catches him sleeping
courtesy of mingpao.com
The Kearen Pang Sau Wai directed, Teresa Mo Shun Kwan, Keung To, Jer Lau Ying Ting starred Emperor Motion Picture AH MA YAU JOR DAI YI GOR (MA HAS SOMEONE ELSE) two nights ago wrapped up production. As everyone popped bottles of champagne to celebrate, lead actor Keung To flew all over the set and kept shaking the champagne in his hand. The crew scattered out of fright. He even sprayed champagne at Sister Fa.
Keung To earlier fainted while attending an event. Later he expressed that he would take time for a physical examination, but after resting one day he continued work on the Emperor Motion Picture AH MA YAU JOR DAI YI GOR. The new film two nights ago finally wrapped up production. The team after completing the shoot in Wanchai celebrated with champagne. Lead actor Keung To excitedly flew all over the place, as he kept shaking the champagne in his hand and aimed at the crew. Everyone scattered to avoid getting wet.
Later Keung To got higher and higher. During the toast naughty boy Keung To hesitated for a few seconds before daringly spraying champagne at Sister Fa. Sister Fa was soaked all over. Sister Mo later on social media posted many photos from the wrap. Aside from the team group photo, she also had Easter Eggs. She took the opportunity due to the wrap and struck back, as she again caught Keung To asleep. "Someone on the last day still couldn't help but sleep until his eyes rolled to the back of his head. I struck back successfully."