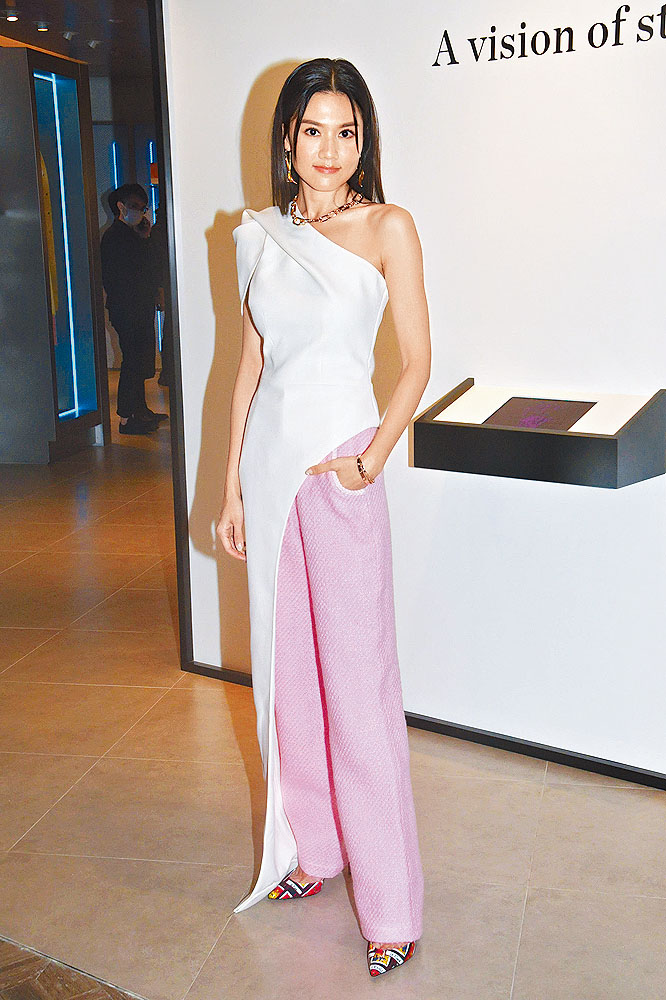 Chrissie Chau says that this time the intimate scenes were shot in the winter, making them both warm and comfortable
courtesy of singtao.com
Heidi dares not talk too much about Anson Lo, while Amy Lo can talk about her boyfriend Ian loudly and proudly.
courtesy of on.cc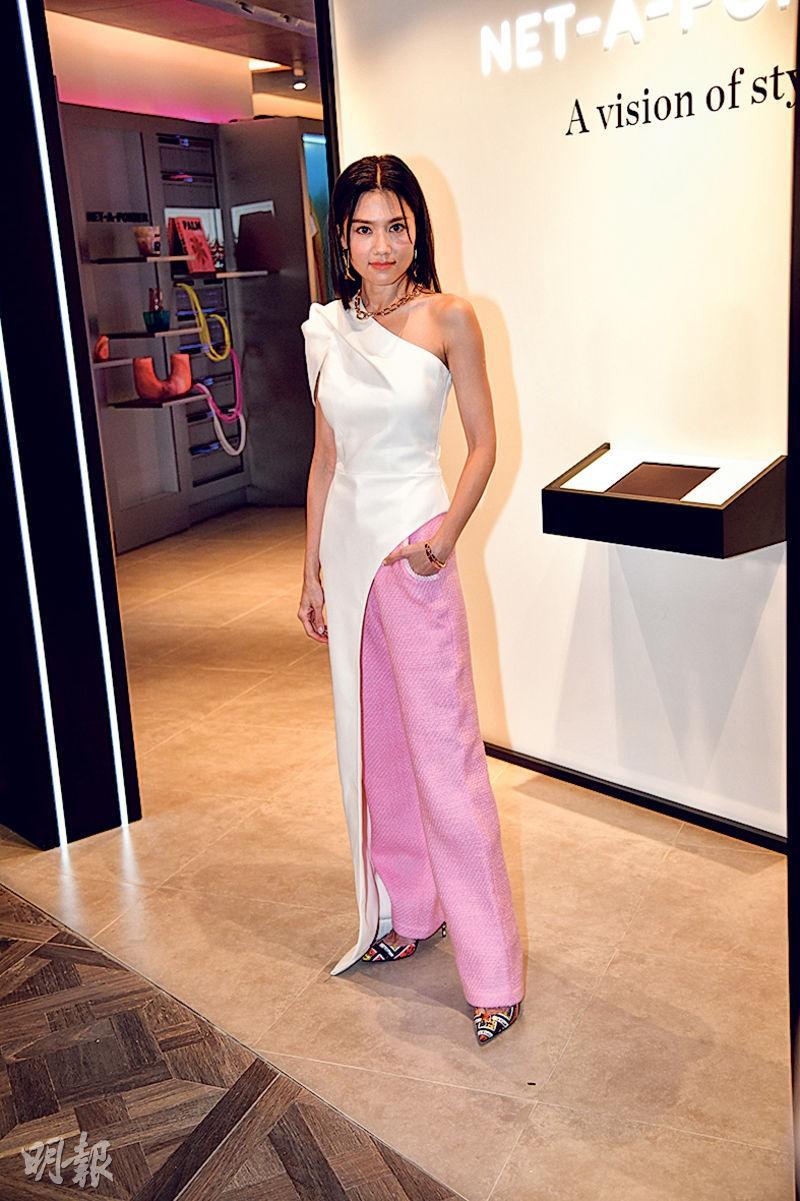 Chrissie Chau earlier worked on a film in Macau and praised Louis Cheung for being a great co-star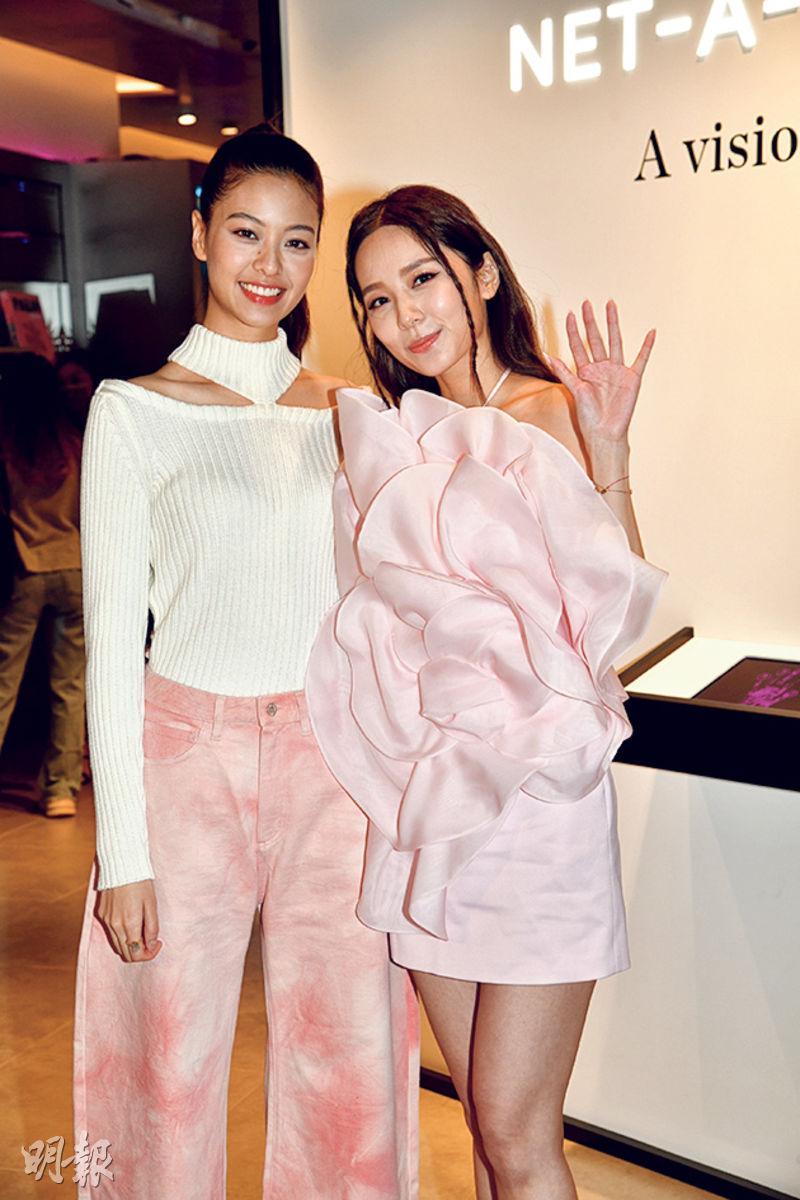 Heidi Lee (right) is happy for Amy Lo and Ian Chan
courtesy of mingpao.com
Chrissie Chau Sau Na early in the year finished her new film MADALENA, which became the Hong Kong Asian Film Festival opening film. Yesterday at an event, she said that she never thought to get good news right after just finishing the film. She remembered that this film officially began production on January 1st this year. Because on December 31st she just completed her quarantine and was able to have the New Year's Eve dinner with the team. Sister Na also pointed out that making this film was both painful and joyful. Because in the past when she and co-star Louis Cheung Kai Chung worked together, he was almost in a comedic role. This time they however played a love story, from meeting, trusting to loving the period was very concentrated. Although the production took a month, it felt like dating for a very long time. When they parted the feeling was very painful.
Would she and Cheung Kai Chung have any intimate scene? Sister Na said of course. She even said, "When we made the intimate scenes it probably was the most comfortable and the warmest." She explained that because the production began in winter, at the time she had to wear tank top and shorts or high cut qipao. The intimate scene shoot however took place inside a vehicle and they were able to work with heat. She said, "Thus working on the intimate scene with him was the happiest, if nothing special was happening we didn't want to leave the car."
Also on hand was the group Super Girls member Heidi. She said that she has not attended any public event in over half a year. Earlier she was busy with the film GA MO NUI TUEN (COUNTERFEIT GIRL GROUP) with Anson Lo. They also sang the theme song. Did Anson Lo meet the criteria of what she was looking for in a mate? Currently single, she said, "He is very charm(ing), I like good dancers, but I don't want to say too much. He has so many fans."