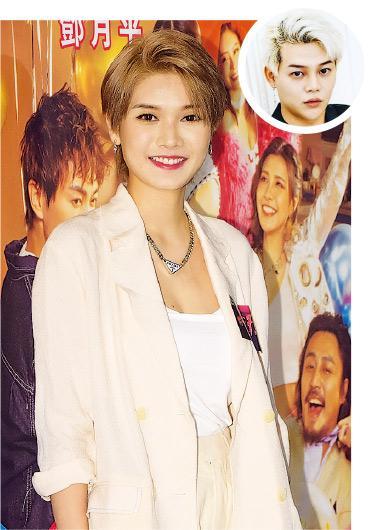 With short hair Charlotte Cheung is said to resemble her boyfriend Poki Ng, which she says is not intentional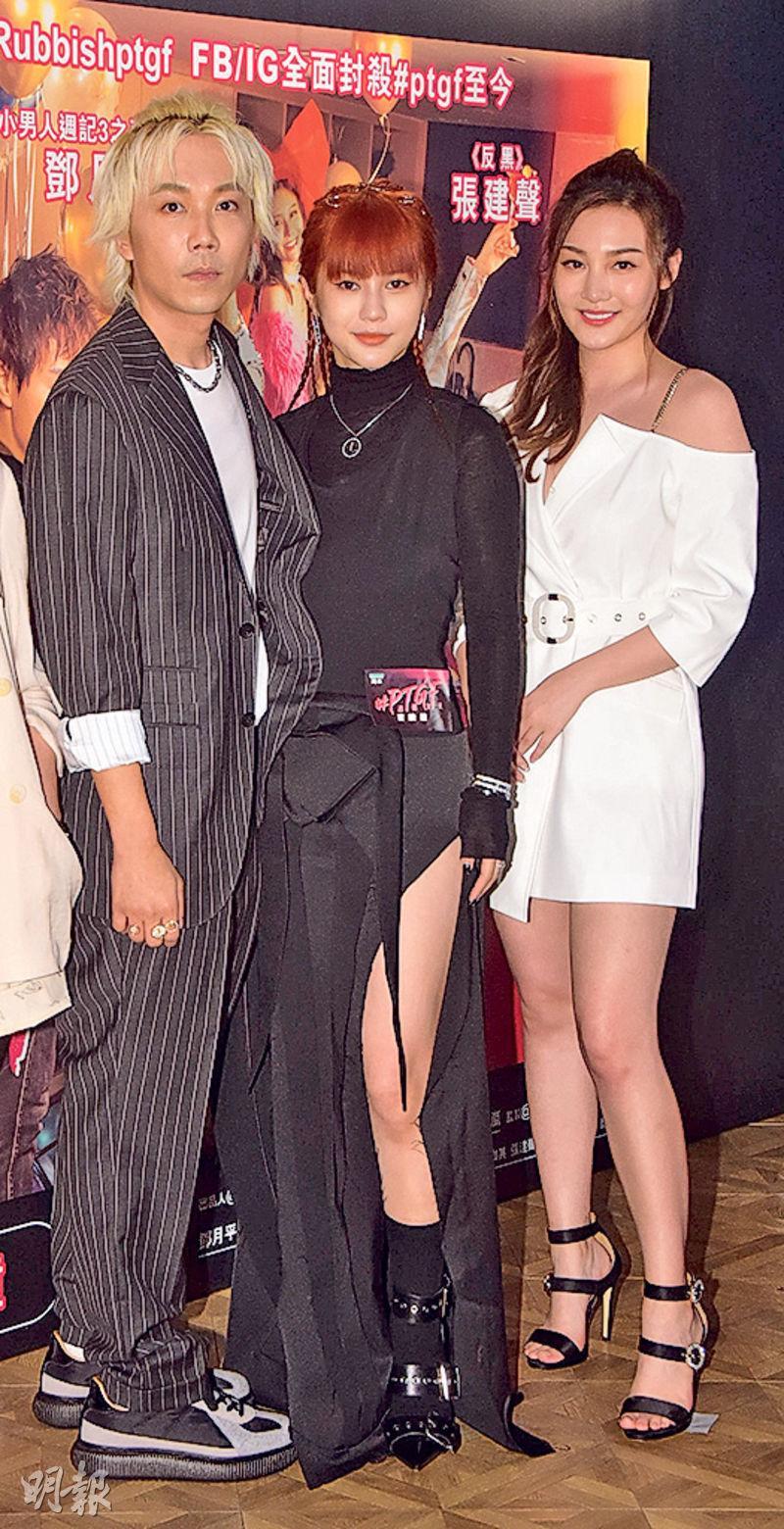 Chiu Sin Hang, Larine Tang and Ashina Kwok attend the PTGF premiere
courtesy of mingpao.com
Ashina Kwok Yik Sum, Charlotte Cheung Pui Lok (Salad), Larine Tang Yueping and others two nights ago attended the film PTGF (#PTGF CHOOK JO NUI YAU)'s premiere. Ashina said that during the shoot due to imbalance in her body she ballooned up. In tight clothing she felt more buxom. In addition she was the first to appear in the film, which was even more stressful. Thus she was a little anxious about the reaction to the new film.
With her share of sexy performance in the film, Ashina said, "Next month I will start work on a new film, but the director has asked me to drop pounds and get my rear into shape. So I would have to actively lose weight, the goal is to lose another 8 pounds." As for romance, she said, "Actually I haven't been too dry, guys have asked me out but none is right to date. I don't ask for much, since I have my own car and home. I only ask for him to be taller than me and have a sense of humor."
With short hair, Cheung Pui Lok revealed that in the film her role was very domineering -- breaking away from her past feminine image. When asked why she did not bring her boyfriend to the premiere, she stated that the company did not permit that. She could only meet up with her boyfriend after the show to spend the Mid Autumn Festival together. In short hair Salad looked even more like her boyfriend. She said, "Many friends have said that. Actually I have always wanted to cut it short. After finishing the photo collection I made the switch. With long hair I was too mild mannered, but as soon as I made any sound the image would be shattered. The image now is right for my personality."