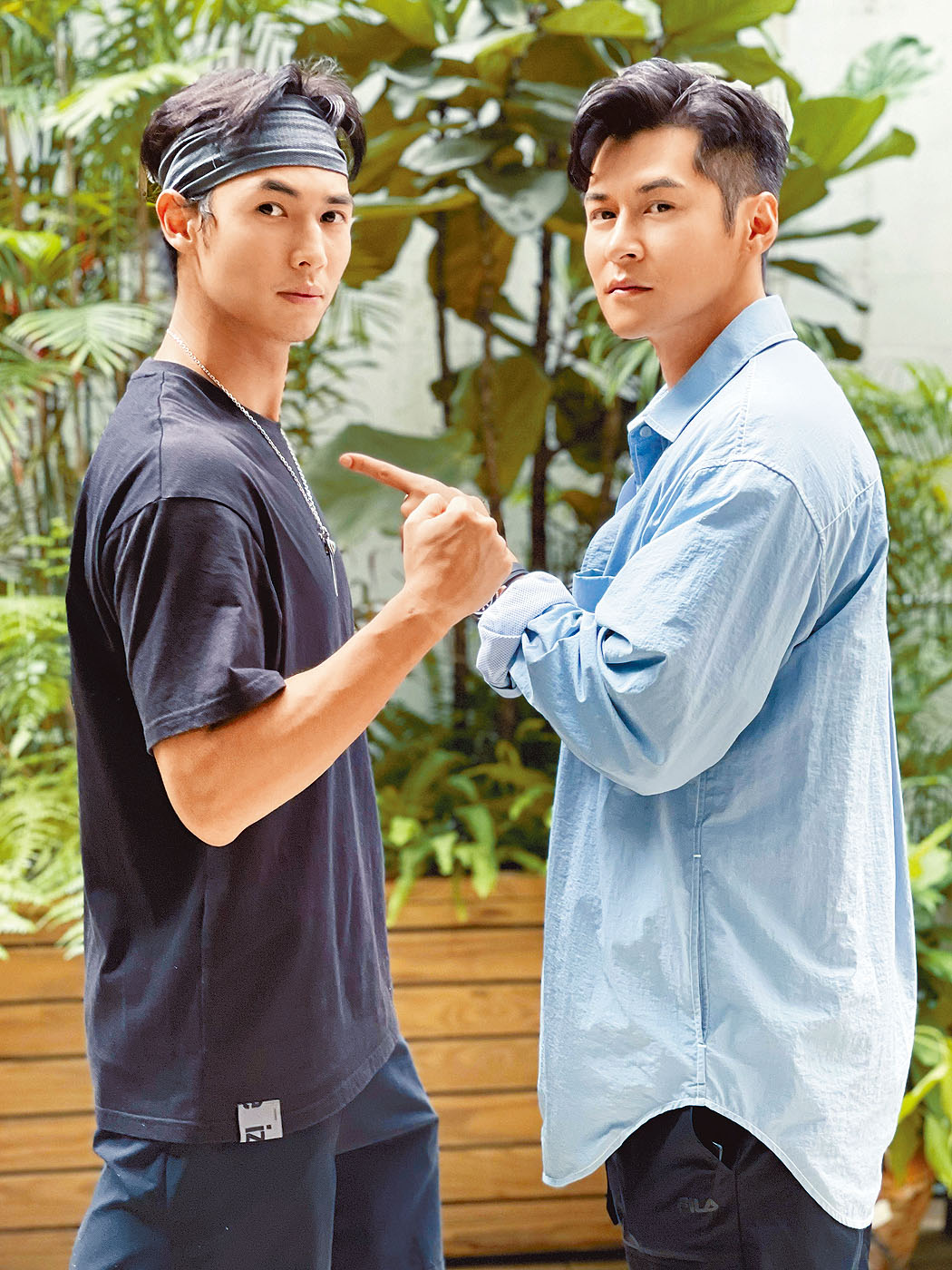 Angus Yeung gets into shape for RAGING FIRE, while Carlos Chan is honored to guest star in one scene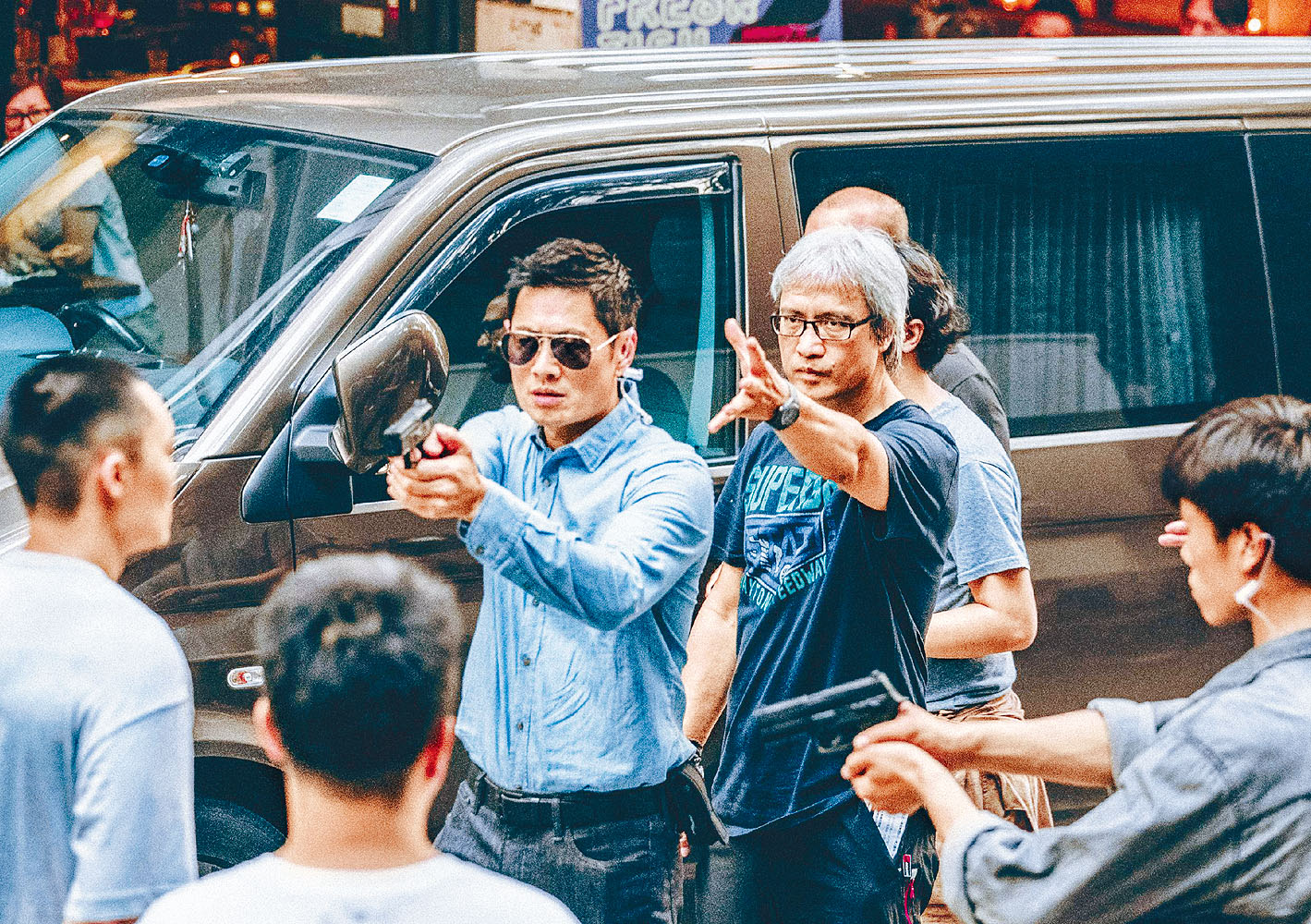 Benny Chan's final film has been a commercial and critical success
courtesy of singtao.com
Carlos Chan says that biting the straw to show his dominance is the director's suggestion
Albert and Alex Yeung appear at the RAGING FIRE celebration
Even Carlos Chan notices the great shape Angus Yeung is in?
Tsang Lok Tung, Macy Ma
courtesy of on.cc
The Benny Chan Muk Sing directed and produced, Donnie Yen Chi Tan produced, action directed and starred, Nicholas Tse Ting Fung starred Emperor Motion Picture RAGING FIRE (NO FOR) became the Hong Kong film with the highest opening box office this year, then its momentum persisted as it headed toward HK$ 25 million at the box office to become the highest grossing Hong Kong film in 2021; in the Mainland it has also been a critical and commercial success, topping the box office there for 28 straight days and even topped the 2021 box office. Currently its cumulative box office passed 1.2 billion yuan RMB.
Emperor Group chief Dr. Albert Yeung Sau Sing and Emperor Motion Pictures vice chair Alex Yeung Ching Lung personally appeared at the celebration for RAGING FIRE's critical and commercial success. RAGING FIRE's actors Ray Lui Leung Wai, Carlos Chan Ka Lok, Ben Yuen Fu Wa, Ken Low Wai Kwong, Ben Lam Kwok Bun, Angus Yeung Tin Yu, Tony Wu Tsz Tung, German Cheung Man Kit, Julius Siswojo (Lee Hoi Yin), Aaron Chow Chi Kwan, along with Emperor artists Gladys Li Ching Kwan, Tsang Lok Tung, Elly, Macy Ma Sihui, Lee Chun attended.
Chana Ka Lok in RAGING FIRE yelled at Yen Chi Tan as his superior and displayed a rarely seen dominance that gave the audience a pleasant surprise. Ka Lok joked, "I got many viewers' response, everyone said that they didn't expect me to play this type of character. I have to thank Director Chan Muk Sing again for that. He arranged for my special appearance, gave a lot of advice before we took our marks. Originally I was just drinking that cup of cold drink. The director suggested on the spot for me to bite the straw, which would be more convincing. He also kept encouraging me to have more courage, not to be afraid of Yen Chi Tan because the character's presence had to hold him down!"
As a salute to director Chan Muk Sing, the end credit of RAGING FIRE edited valuable Easter egg footage of the director on the set. It made many viewers emotional. Ka Lok also stated that he got teary eyed from watching it. "When I was watching it at the movies, I saw many viewers were crying. I too was deeply affected. Highlight from the entire production process appeared in the footage, the director brought the team a lot of joy and positive energy. I truly miss him very much!"