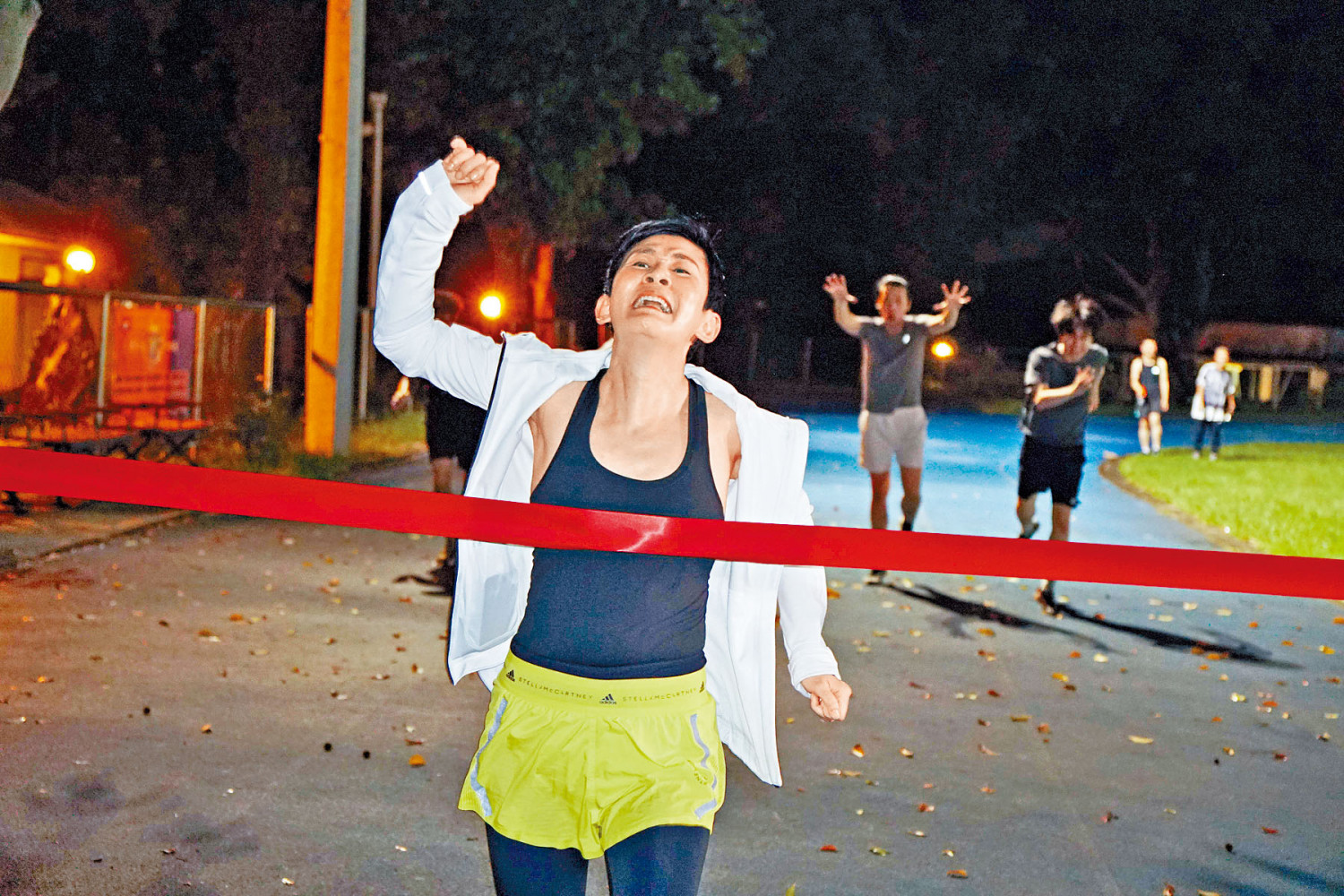 Sandra Ng successfully crosses the finish line and leaves others behind
courtesy of singtao.com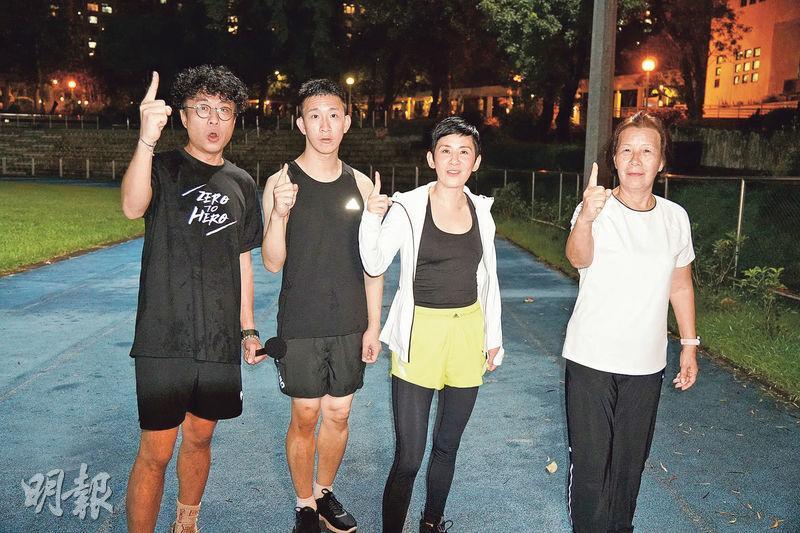 Director Jimmy Wan, So Wa Wai, Sandra Ng and So Ma
courtesy of mingpao.com
The film ZERO TO HERO (MAMA DIK SUN KEI SIU JI) entered its sixth week in release and made over HK$ 24 million at the box office. Its producer Sandra Ng Kwan Yu and director Jimmy Wan Chi Man led the audience appreciation team to many cinemas and over 120 shows. Earlier Kwan Yu even called actors Leung Chung Hang, Ng Siu Hin, Fung Ho Yeung and others to return to the field where the shoot took place two years ago for a celebration "run". Paralypmic Games gold medalist So Wa Wai was on hand to direct and praised "everyone ran very well"!
Ng Kwan Yu admitted that she and Wai Jai competing on the same track was an opportunity that she has waited for a very long time. Even rarer was that the actors and So Ma also showed their support in person. Kwan Yu thanked everyone for continue to race for the team as one. Director Wan Chi Man said in a rare moment of relief, "Coming back to the location of the production two years ago, we ran a race of passion so we can relax a little!" Although no viewer was on hand, Kwan Yu told everyone that she treated this simple yet fully entertaining race very seriously. Before the race she and Wai Jai warmed up together, and she did not slack off at all. After the race Wai Jai mischievously commented on everyone's performance, "Everyone ran very well, all their limbs were very well coordinated!"
When Kwan Yu said that competing and celebrating with the cast was very rare, So Ma who was present to cheer on everyone suddenly asked, "Did little daughter in law come?" Seemingly she was dropping hints. Kwan Yu and the director then questioned So Ma one after another, whether Wai Jai was in a relationship? So Ma kept quiet. Kwan Yu said with anticipation, "When the movie reaches HK$ 30 million, bring little daughter in law!"
Playing Wai Jai at different ages, Fung Ho Yeung, Leung Chung Hang and friend Ng Siu Hin returned to the field after two years and each had their own sentiments. Yeung Yeung excitedly said, "I am very happy, I ran a few laps, even cramping becomes minor! The most important is bringing back the variety of memories from the production." Yeung Yeung recently announced online that he would become a full time actor. He thanked his parents for their support. In the future he hoped to do more what he wanted to do and learned what he wanted to learn to enrich himself and change the learning the method.