courtesy of on.cc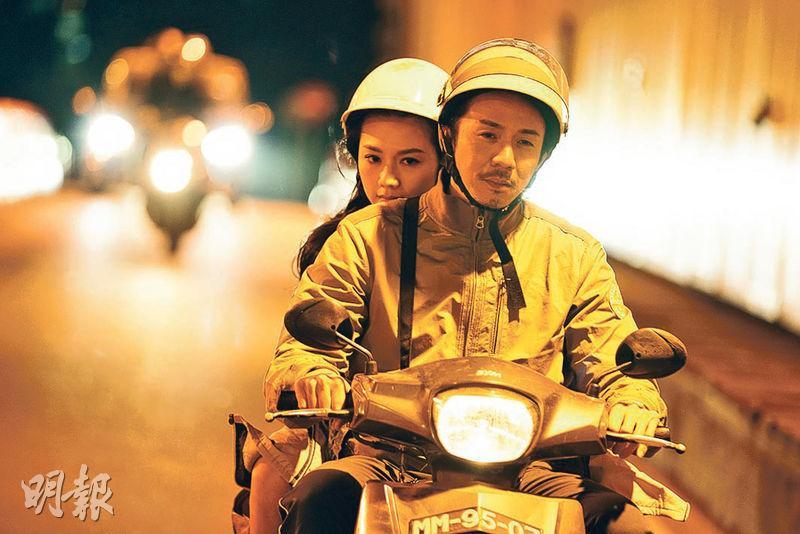 courtesy of mingpao.com
Louis Cheung Kai Chung and Chrissie Chau Sau Na starred in the film MADALENA, a movie about two strangers who were adrift in Macau. Each with their own past, they met, fell in love and got to know each other. The Special Administrative Region of Macau's Cultural Department provided financial assistance to the production.
The film earlier was invited to compete at the 23rd Udine Far East Film Festival and received good reviews. It also qualified for the 55th Taipei Golden Horse Film Project Promotion. The Hong Kong Asian Film Festival yesterday also announced that the film will be its closing film. New director Emily Chan Nga Lei felt very honored and the selection was very important to her. She would come from Macau to Hong Kong to participate in the film festival activities, and take the chance to catch up with actors like Cheung Kai Chung and Chau Sau Na.
Cheung Kai Chung said, "I am very happy that MADALENA was able to become the closing film for a widely known film festival. Our team has spent a lot of effort into the production and making this film great. I am very honored to be able to work with Director Chan Nga Lei and Chau Sau Na. Chau Sau Na in the film performed very well. I hope even more people would see her hard work. My performance in this film was also a change in my range. I hope everyone would like it."
Chau Sau Na said, "Of course I am very happy that the good news keeps on going, especially when I know all the obstacles that this film had to endure before the production began. Thank you to the director for persevering and completing it for different people all over the world to enjoy." She also mentioned that when she worked with Ah Chung previously the genre was lighter. This time their performance in the film required mutual trust and exchange between the actors. Ah Chung in the performance gave her the feeling that was drastically different from before. As for Ah Chung's compliments of her performance in the film, she said, "Ah Chung also put a lot of effort into the role, he gave made a lot of trust!"