courtesy of on.cc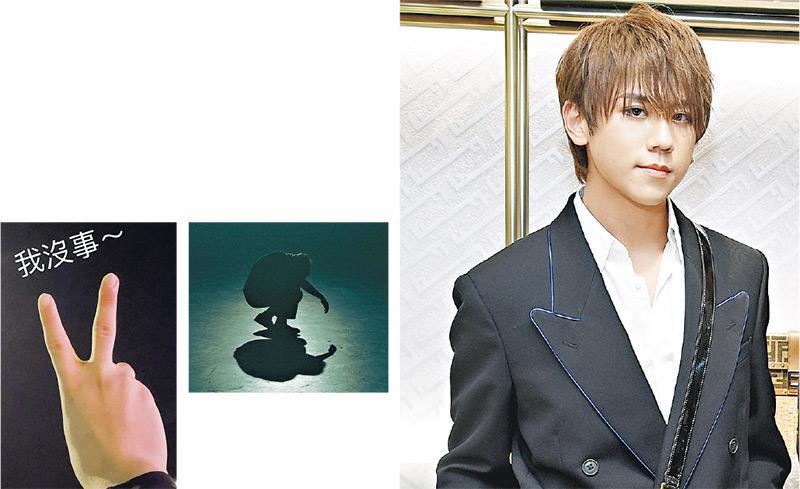 Keung To posts a victory sign and a solo photo to tell fans he is fine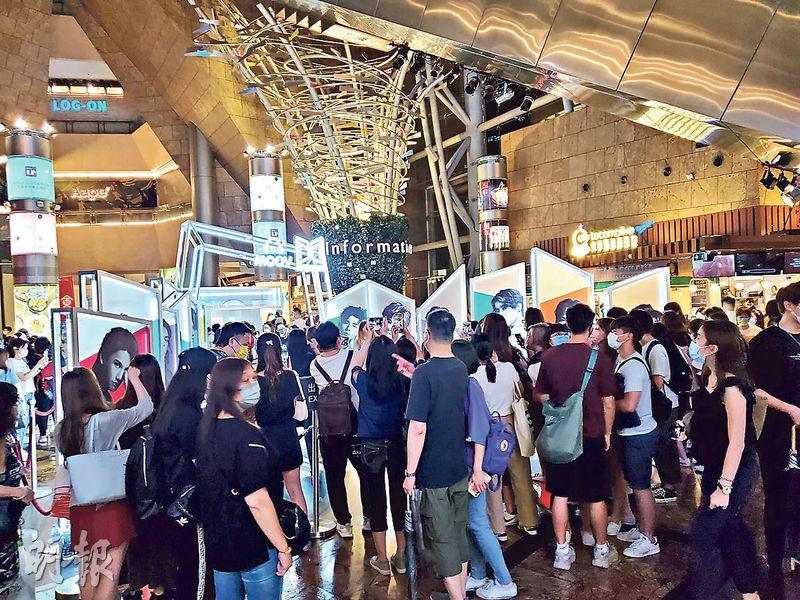 The MIRROR pop up shop is full of fans
courtesy of mingpao.com
Popularity king Keung To three days ago while attending an event fainted. After 43 hours of rest, he resumed work yesterday morning on the Emperor Motion Picture K FUNG BO (K STORM). He was full of energy. Playing a singer in the film, he received the support from several hundred fans as extras. He even mischievously impersonated Aaron Kwok Fu Sing to tell fans that he was fine!
MIRROR member Keung To yesterday morning at 7:30 AM prepared to start work on the Emperor Motion Picture K FUNG BO (K STORM). Dressed in black, he left his Causeway Bay home. Although he coughed a few times, he was in decent spirit. Later he headed to a theme park for the production.
According to witnesses, Keung To was full of energy as soon as he reached the set and was in the same wavelength with the crew. His character in the film has remained a mystery, but this time the scene provided the answer. Dressed in elegant long sleeve costume he sang on the stage, obviously he was playing an idol singer for a concert scene. Several hundred "Keung Candy" even played extras to support their idol. They were very obedient and followed the crew's order exactly. Keung To was also very attentive to the fans. Aside from greeting them, he even impersonated Aaron Kwok Fu Sing's voice to say that he was fine. The group of "Keung Candy" was so happy they screamed.
Since Keung To was young, he was able to recover after resting a little. Reportedly two nights ago he went to play basketball with friends. At yesterday's production he still worked for over a dozen hours straight.