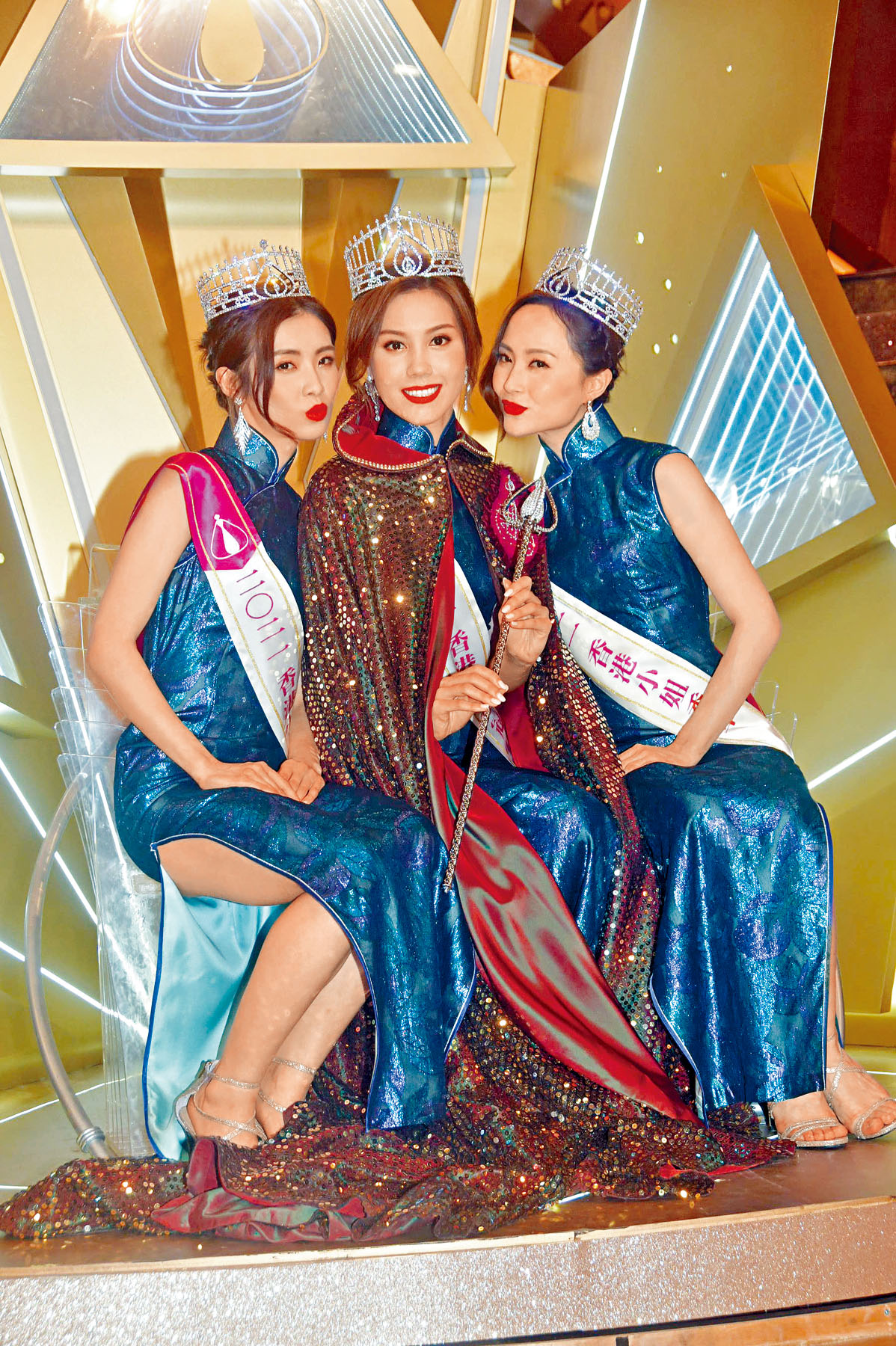 First runner up Carina Leung, Miss Hong Kong Sabina Mendes De Assuncao, second runner up Kristy Shaw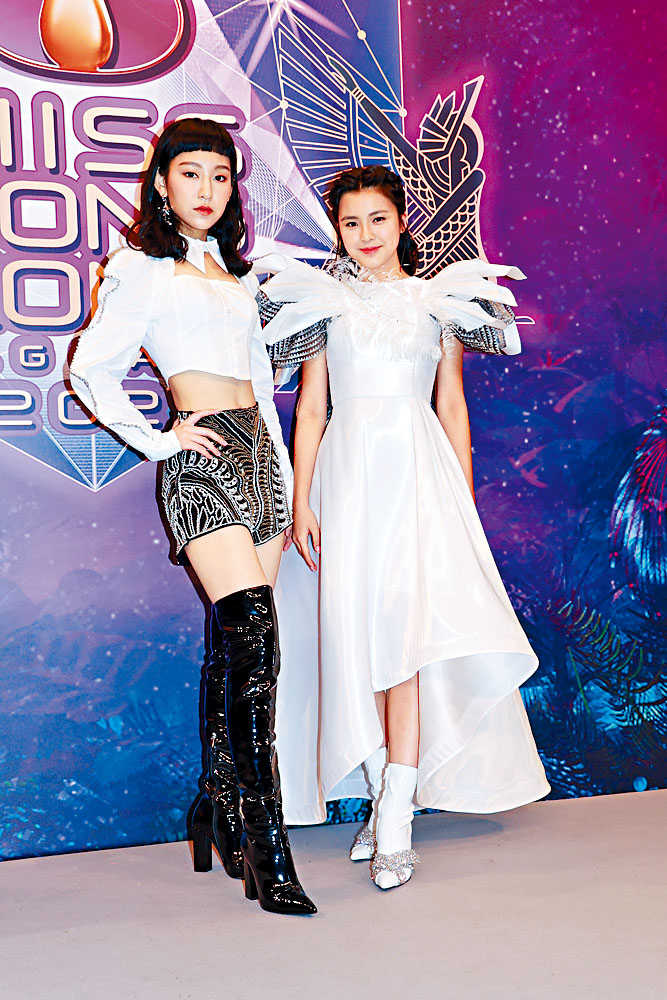 Chantel Yiu (right) likes the Miss Hong Kong tiara and scepter, while Gigi Yim had no Miss Hong Kong dream. Chantel Yiu jokes that Gigi Yim could compete for Miss Mars.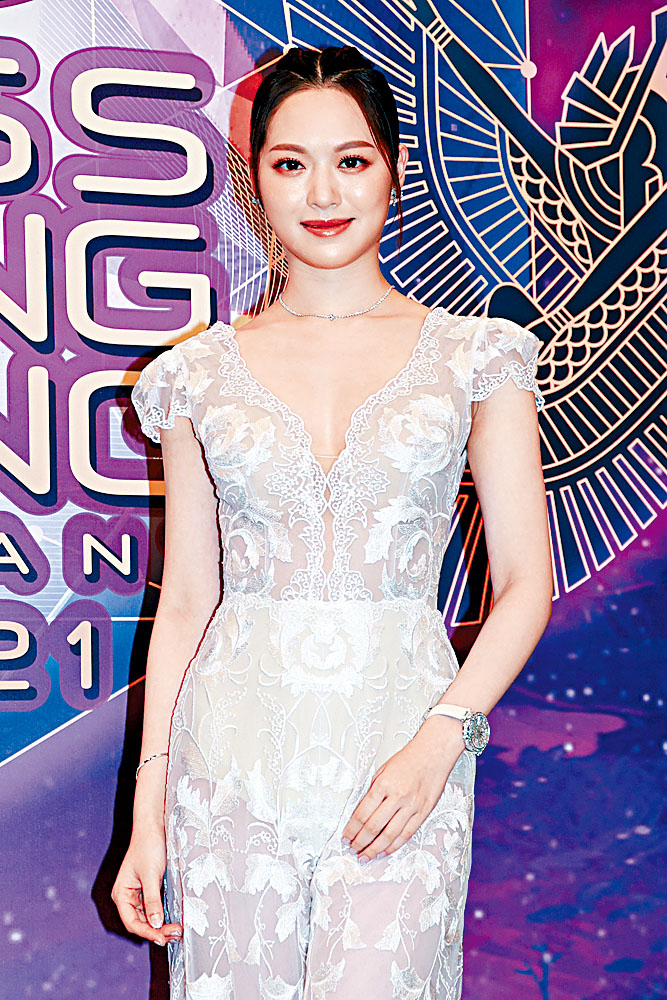 Crystal Fung says that she dresses less provocatively as she does not want to steal the spotlight.
courtesy of singtao.com
Sabina Mendes De Assuncao
Carina Leung
Kristy Shaw
"Miss Photogenic" Penny Yeung
Fabienne Kwan
Yvette Chan
Jacky Cheung and Gin Lee
Chantel Yiu
Rebecca Zhu's make up may be a little too "heavy handed"
Michelle Ip trips while getting onto the stage
Karl Ting (left) and Kalok Chow (right) during the swimsuit segment appear in their own versions as a salute to Miss Hong Kong host Nat Chan's classic swimsuit appearance
courtesy of on.cc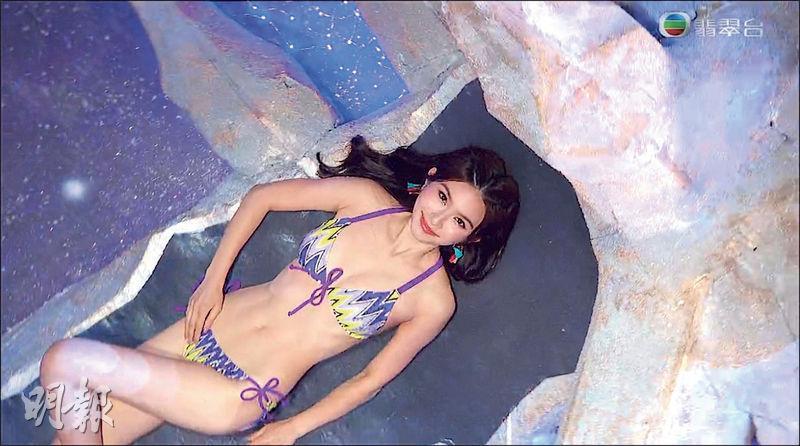 Fabienne Kwan does not make the top 3 to the disappointment of many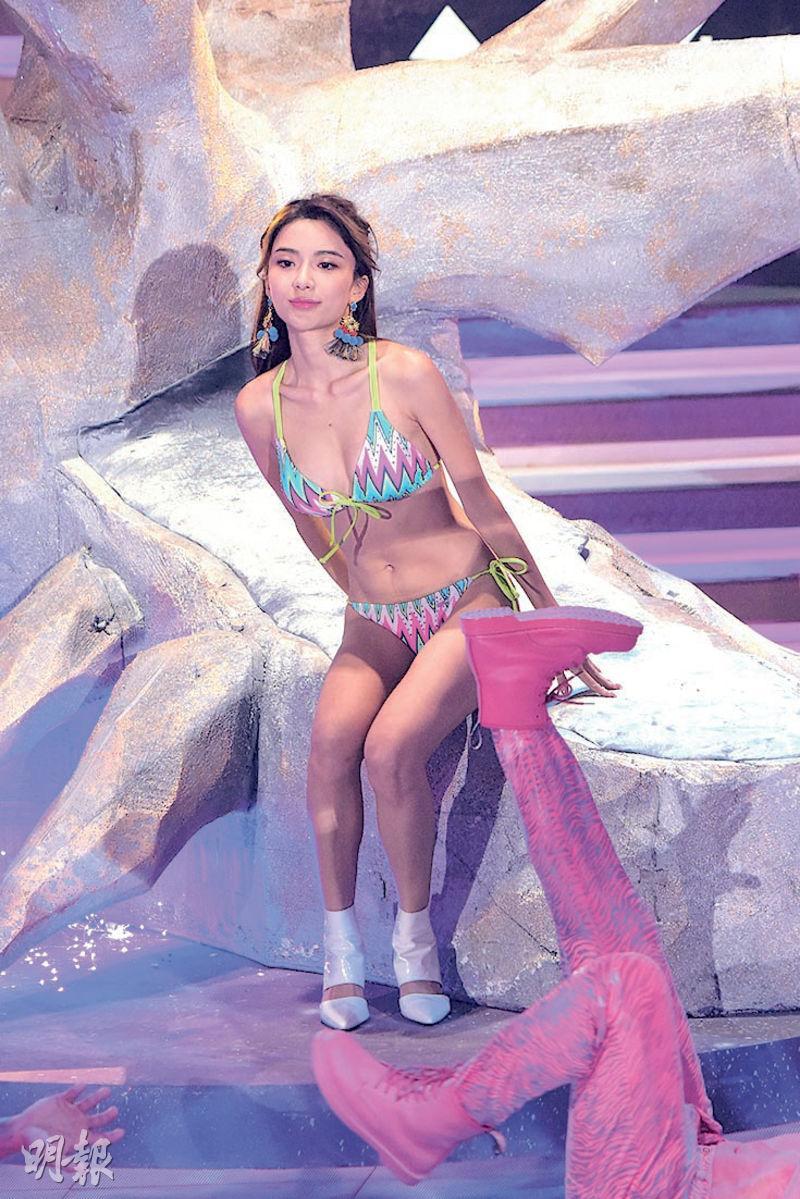 Pre race favorite Yvette Chan does not even make the top 5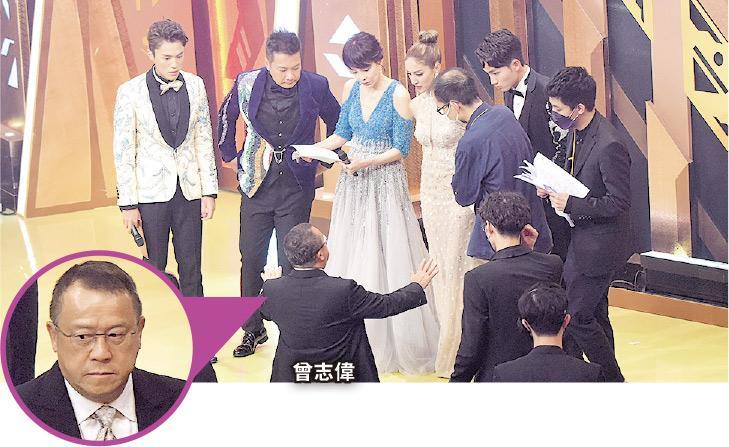 Executive Eric Tsang is upset after a segment mishap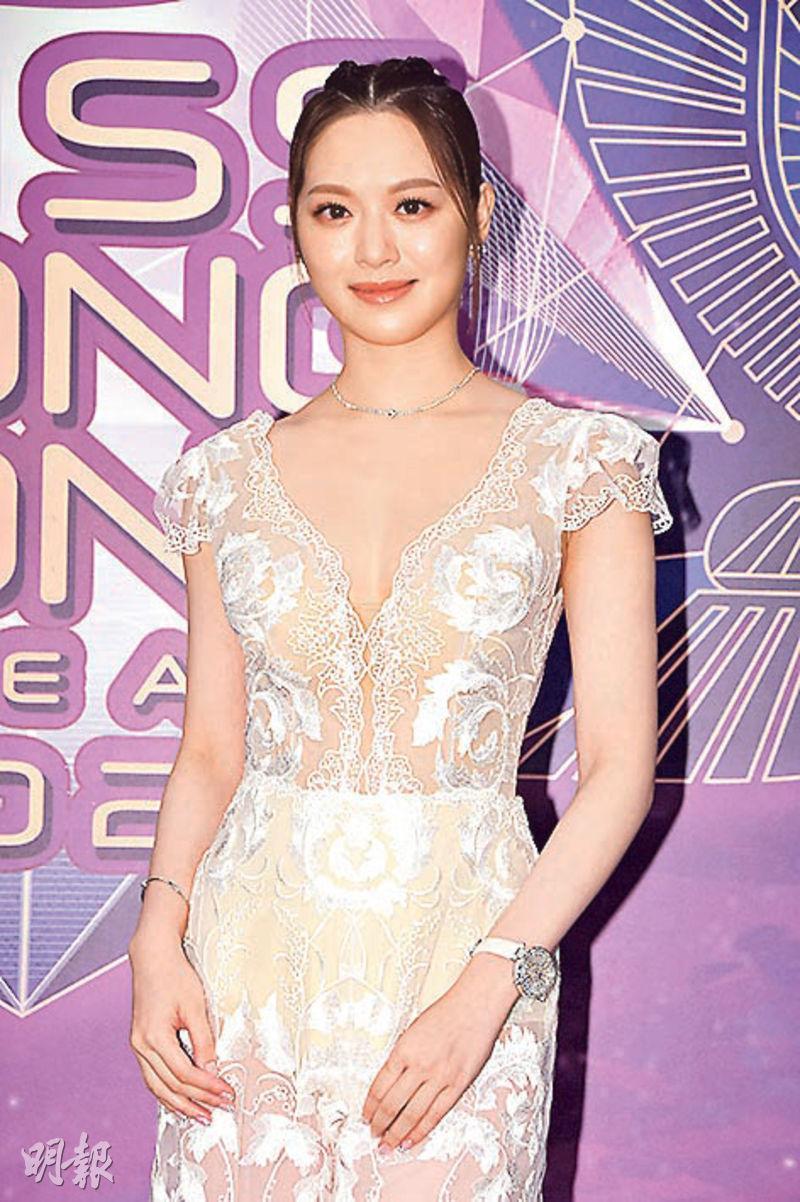 Crystal Fung reiterates that she and Alex Fong Chung Shun are ordinary friends and asks everyone not to be her matchmaker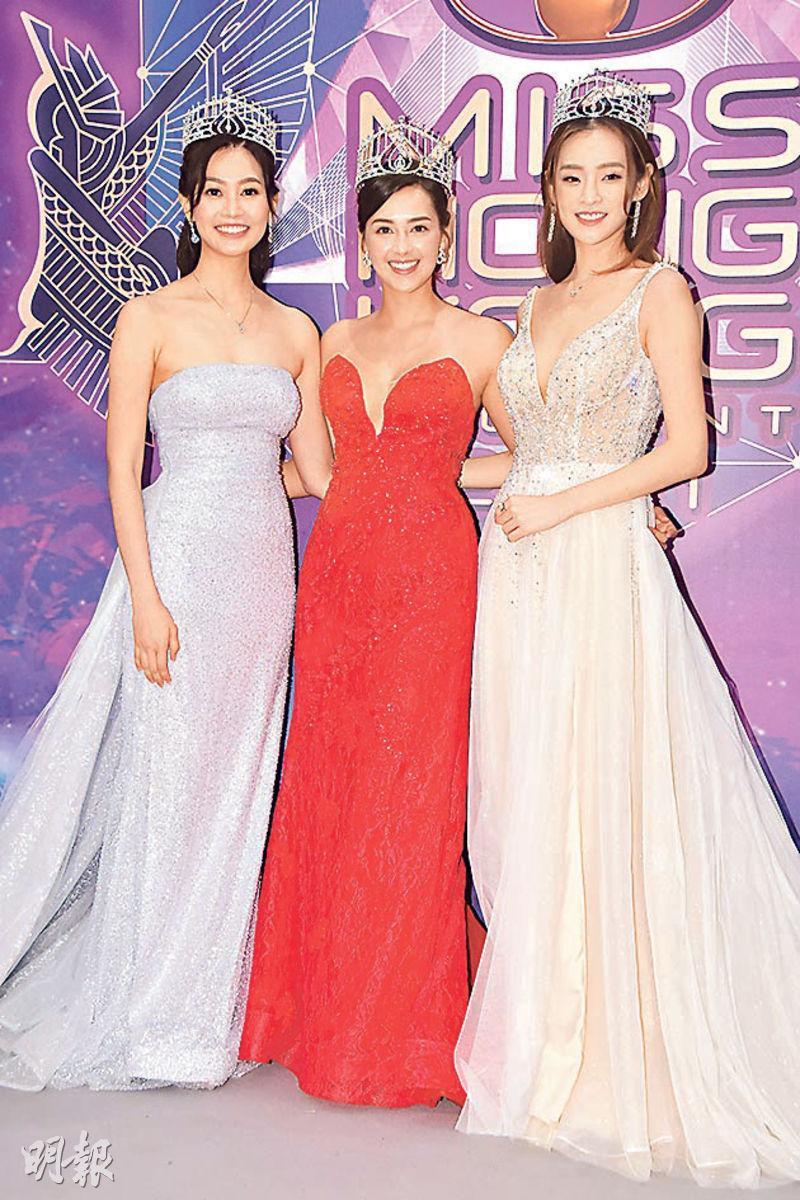 Rosita Kwok, Lisa Tse and Celina Harto's Miss Hong Kong terms come to an end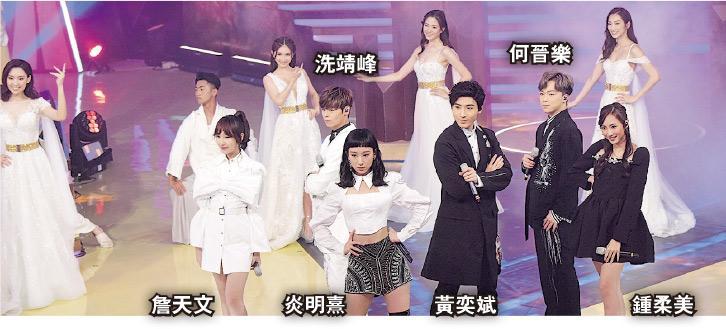 STARS ACADEMY perform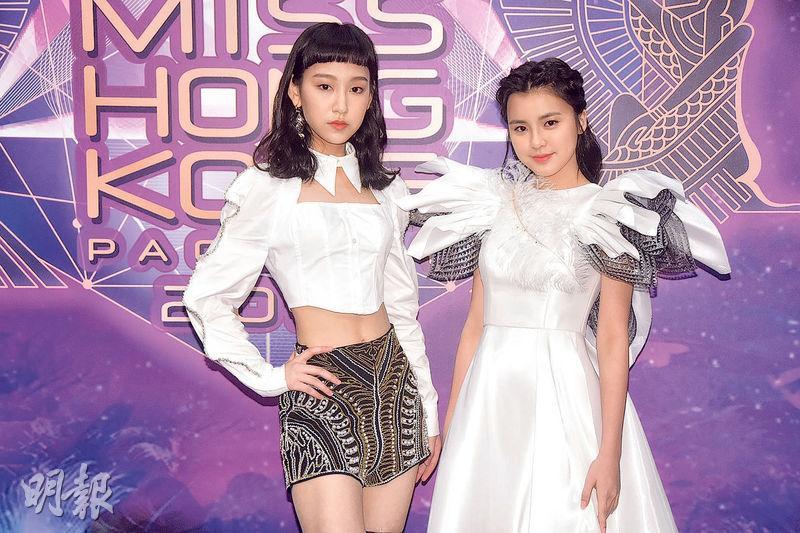 When asked if they would compete in Miss Hong Kong, Gigi Yim says that even she laughs at the way she looks while Chantel Yiu likes singing more.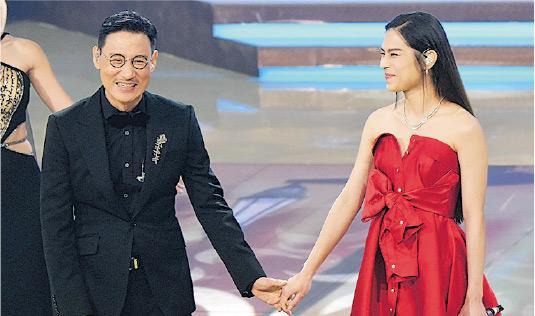 courtesy of mingpao.com
The 2021 Miss Hong Kong pageant finals after six years was broadcast live at the Tseung Kwan O Television City again. Coming from a beauty pageant family, candidate 8 Sabina Mendes de Assuncao (Sung Yuen Wing) won the honor. Favorite candidate 15 Carina Leung Hoi Ching was the first runner up. "2021 Miss Friendship" winner, candidate 14 Kristy Shaw Chor was also the second runner up. Top 8 candidate, candidate 10 Penny Yeung Pui Lam received the "2021 Miss Photogenic" honor.
The final 12 Miss Hong Kong candidates first wore space queen costumes and opened the show with STARS ACADEMY's Chantel Yiu Cheuk Fei in a classical stage performance. After a brief self introduction they changed for the speed question and answer round. When asked about the "candidate with the biggest difference before and after make up", candidate 18 Vincy Mok became the candidates' choice as many thought that before make up she looked pure and innocent and after make up she was obviously more self confident, mature and elegant. As for the "hardest candidate to get along with", candidate 19 Jasmin Schneider did not understand the question in Chinese and needed the host to translate it into English on the spot. Then she laughed and said that candidate 18 Vincy Mok liked to sleep too much, so it was very hard to have a chance to get along with her. Finally for the "two people they would like to eliminate the most", candidate 20 Katerina Leung chose herself. She felt that many candidates wanted to become Miss Hong Kong, but she wanted to become a veterinarian and hold animals more. Thus she did not mind eliminating herself.
The candidates then changed into the white goddess look, with performances from STARS ACADEMY's Gigi Yim, Yumi Chung, Rock Ho, Archie Sin, Windy Zhan, Hugo Wong. After the swimsuit segment, the first 4 candidate eliminations were announced. Candidate 20 Katerina Leung fulfilled her own prophecy and did not make the top 8. Candidates 2 Rachel Chan, 3 Yvette Chan, 4 Fabienne Kwan, 8 Sabina Mendes De Assuncao, 10 Penny Yeung, 13 Cathy Wong, 14 Kristy Shaw, 15 Carina Leung successfully made the top 8 for the swimsuit question and answer round.
This year the pageant made the candidates answer their own questions. 13 Cathy Wong was asked what furniture would she describe herself as. She answered sofa because it gave people the feeling of comfort. When host Carol Cheng Yui Ling asked her who she would describe as a folding chair, Cathy Wong said that host Chin Kar Lok was well trained in martial arts and folding chair was one of the top weapons. Even Chin Kar Lok praised her for the good answer. 4 Fabienne Kwan was asked if she could restructure Hong Kong, which district would she pull? She chose Sai Kung. Sister Do immediately followed that which district would she relocate pageant judge Loletta Chu Ling Ling, who resided in the Sai Kung district. Fabienne Kwan answered Yuen Long because it was close to nature, had great scenery and the Tuen Ma Line for convenient transportation.
Another highlight of the evening was "Song God" Jacky Cheung Hok Yau's return to the Miss Hong Kong pageant finals after 20 years as the guest performer. Earlier during rehearsal he received executive Eric Tsang Chi Wai's in person cheer. Hok Yau said that now being a Miss Hong Kong guest for inconvenient for him. He joked that with a wife and a daughter so watching girls would be inconvenient for him. Hok yau performed three hits SPRING WIND AUTUMN RAIN, LEE HEUNG LAN, LOVE IS ETERNAL and his new duet with Gin Lee WHEN THE SUN RISES LET THE STREET LIGHTS SLEEP. The enormous stage production even had firework effects.
The hosts later were about to unveil the "2021 Miss Photogenic" and prepare to invite last year's Miss Photogenic Lisa Tse to present the honor. However to technical difficulties they had to switch to change the top 5 candidates first. In the audience Tsang Chi Wai looked very tense. 4 Fabienne Kwan, 8 Sabina Mendes De Assuncao, 13 Cathy Wong, 14 Kristy Shaw and 15 Carina Leung would vie for the top three. Favorites Fabienne Kwan and Carina Leung successfully moved to the top 5, while another favorite Yvette Chan's journey came to an end.
The 12 finals candidates finally appeared in the traditional qipao, with Miss Hong Kong elders Mandy Cho, Anne Heung, Cindy Lau, Kayi Cheung, Rebecca Zhu, Crystal Fung, Sammi Cheung, Regina Ho leading them. Then the "2021 Miss Friendship" Kristy Shaw was announced and one of the top eight Penny Yeung was the "2021 Miss Photogenic". Kristy Shaw then was named the second runner up, Carina Leung as the favorite was the first runner up, and Sabina Mendes de Assuncao firmly secured the throne of the 2021 Miss Hong Kong.
The fresh out of the oven Miss Hong Kong Sabina Mendes de Assuncao said that she was rather surprised. Her best performance was not during the question and answer segments. Her strong suit of dance instead got her points back and with viewer support she was not a surprise winner. Her grandmother also came to cheer her on but her mother was not present. She never guessed that years later she would have the chance to continue her family's beauty pageant tradition. She thought that she already did her part after getting into the top 5. Now that she more than accomplished her mission she still was unable to accept it. She also was interested in becoming an actor.