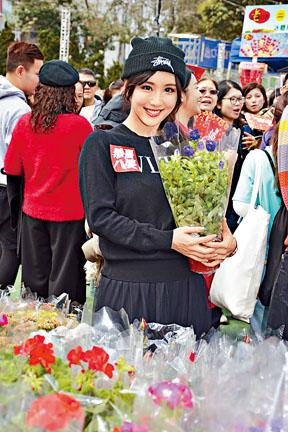 courtesy of singtao.com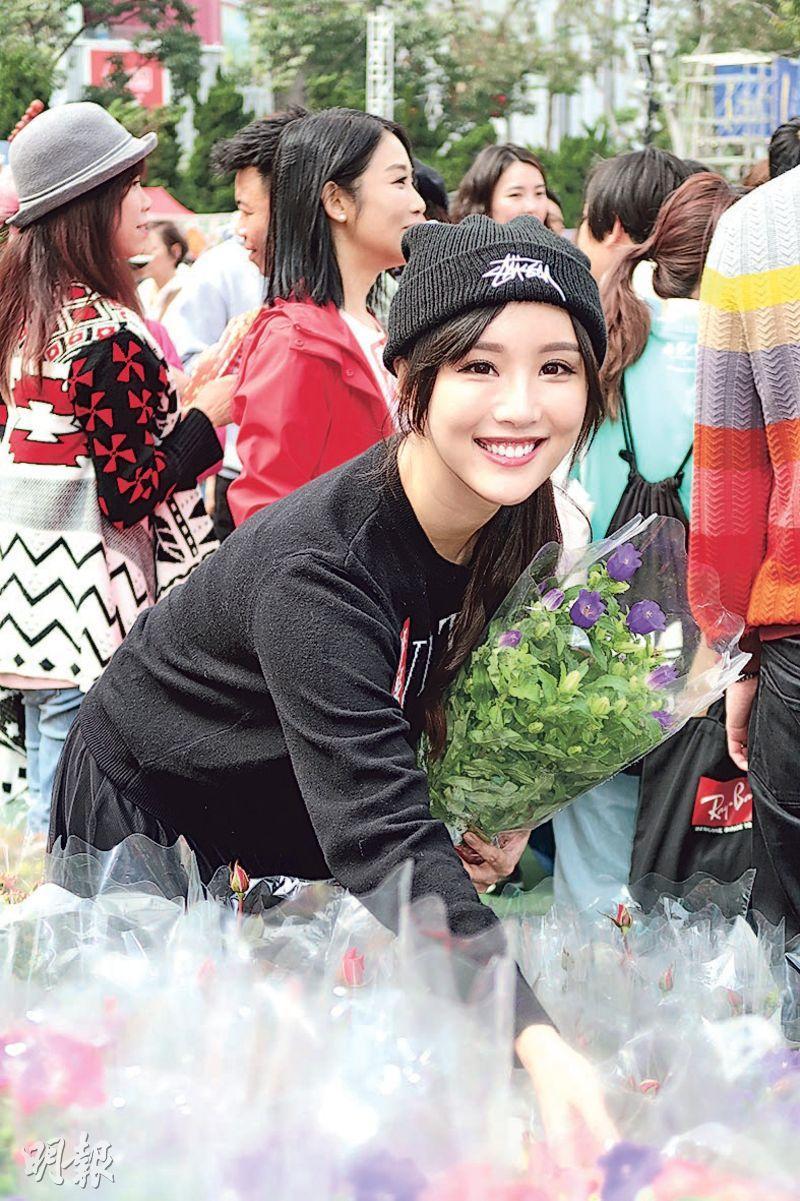 courtesy of mingpao.com
The Lunar New Year film MISSBEHAVIOR (GUNG HEI BAK POR)'s DaDa Chan Jing, Tsui Tin Yau, Susan Shaw Yam Yam, Isabel Chan Yat Ning and Hanjin Tan (Chan Woon Yan) yesterday visited the Victoria Park New Year Market. Chan Jing pointed out that she has not been to the New Year Market in years, in the past Mommy bought her peach blossom for her. This year she would be able to personally bring it home and wish that it would be luck with people and romance, but she definitely did not want any that would be extreme or rotten.
The film after two days already made HK$ 1.1 million. DaDa revealed that the director has already agreed to take the cast to skiing in Hokkaido if the film would reach HK$ 25 million at the box office. He would even personally teach skiing, but she would get another instructor. DaDa said that she was confident about reaching the goal and has already begun to start talking about the trip on her "nosy bitches" group. If they could not reach the goal, she would pay for her own ski trip. Thus she has been working hard on audience appreciation events.
DaDa was dressed in black because of water weight, which she said was in preparation for her new film. She said, "I haven't exercised in two months, after the Lunar New Year I will get back into shape. The new film would require me to gain 10 pounds first in a month then lose 20 pounds. I am not fat enough yet, and I can't skip to the thin part first." DaDa was no worried that her body would not be able to take it and felt that the good character was worth the sacrifice. Thus after the job she would take care of her health. Now she has already quit alcohol, cold beverage and would bring warm water with her. Even if she was made fun of as a "middle aged woman" she would not mind. She did everything to get into a good habit for good health.