courtesy of on.cc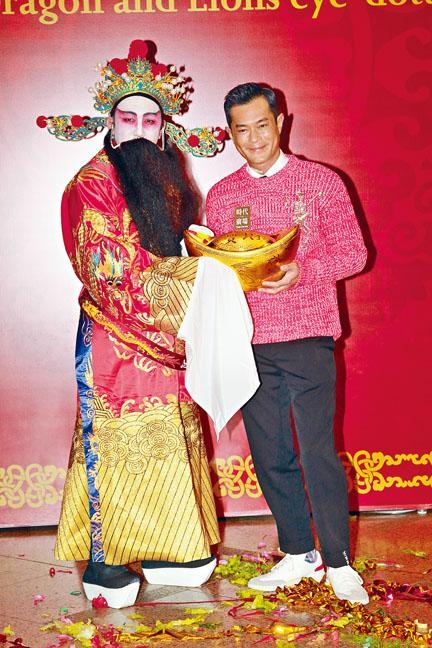 courtesy of singtao.com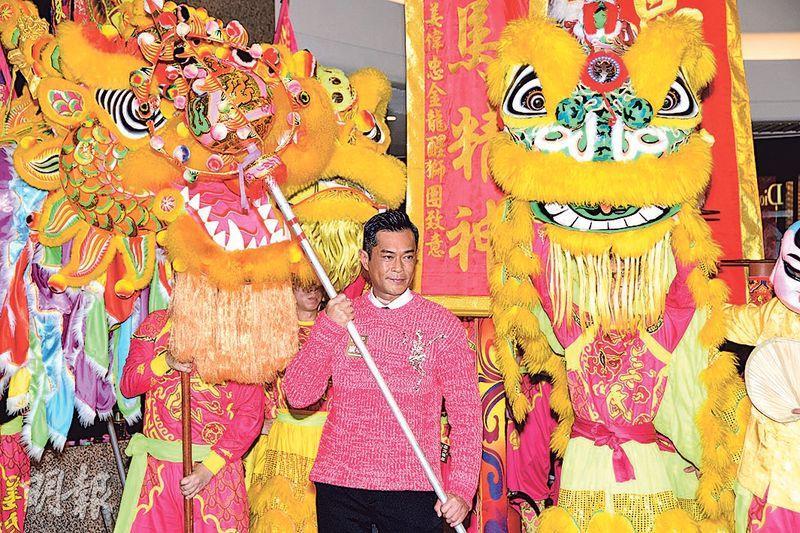 courtesy of mingpao.com
Louis Koo Tin Lok yesterday attended a golden dragon lion Lunar New Year dance event in Causeway Bay's Times Square and dotted the eyes of the golden dragon and lion. The event also arranged for children to present a crown and a golden microphone, to signify his continuing reign in show business and continuing to sing good songs.
Goo Jai was asked if he would sing more in the Year of the Pig? He said, "I would sing more in private, I haven't planned to record any song. (Has it been twenty years since your last record release?) It has been over a decade, but I really have no interest. Right now I am busy with several movies." Goo Jai revealed that later he will fly to Myanmar and Spain for a month for one of the action films. Speaking of his old wounds, would he be able to handle the action scenes? He said, "I have been fighting for awhile, from December last year to now. I would even have to go to shoot a gun fight in a busy city and a helicopter scene." Goo Jai's neck had a bandage. He revealed that earlier after his neck bone surgery the doctor suggested for him to use scar removing bandages for half a year. Thus his new film would add a scene of him being shot. As for the film version of STEP INTO THE PAST, BACK TO THE PAST (CHUM CHUN GEI), Goo Jai expressed that it would begin production in March.
As the Performing Artist Guild president he revealed that the Guild will release a mobile phone app to help industry insiders. Currently internal testing is being conducted. More announcement would be made at the Performing Artist Guild spring banquet next month. The content will include the performing artist's information and specialties. They could make videos to post on the app and everyone could leave messages for artists. Film and advertising companies could find suitable artists through the app, which would increase interactivity.