Hugo Ng plays a defense attorney
Sean Lau and Hugo Ng have known each other since their TVB days
courtesy of on.cc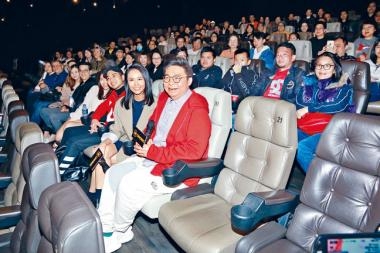 courtesy of singtao.com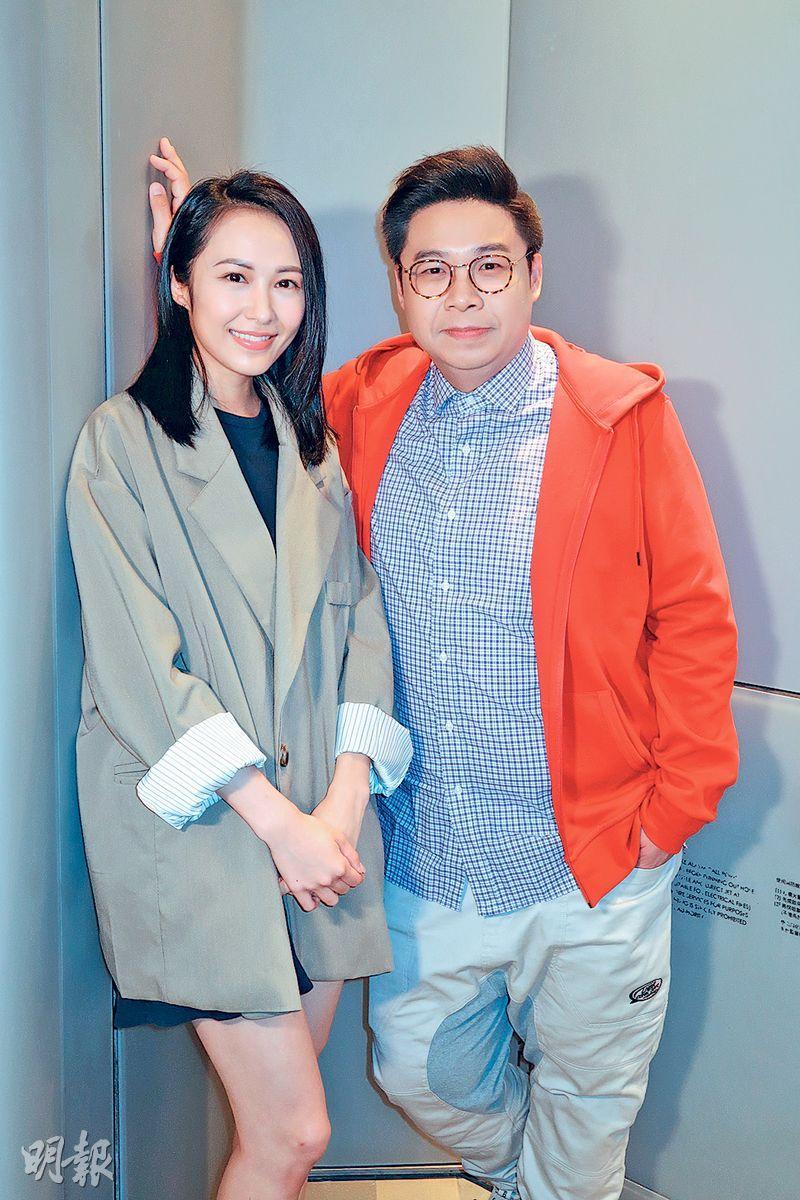 courtesy of mingpao.com
Kathy Yuen (Tong Yi) and Anthony Ho Yuen Tung's Lunar New Year film INTEGRITY (LIM JING FUNG WON YIN MOK) since its release has had decent response. The cumulative box office was already near HK$ 20 million. Two actors yesterday attended an audience appreciation event in Causeway Bay. Aside from photos and exchanges with the audience, they also wished everyone a Happy Year of the Pig.
Tong Yi and Ho Yuen Tung were happy to see themselves becoming HK$ 20 million actors. Ho Yuen Tung even proclaimed himself to be "20 million Tung" and said that Mainland box office might pass 100 million, which would make him an enormous organization and more well known. Tong Yi promised to work even harder on audience appreciation events and said that co-star Carlos Chan Ka Lok also wanted to appear, but he was working in Xiamen. Earlier when Ka Lok returned to Hong Kong he already took his family and friends to the movie, but he really wanted to promote with them. Ho Yuen Tung presented to be upset. "He left me a message on social message that he really missed me, really want to participate together. Yet when he got back he didn't look for him. Oh well, now he makes ten years worth of money in a year. He is making a big production in the Mainland. It would be the best if he brings us there too."
Ho Yuen Tung's character was outstanding and praised. He said, "During the shoot I didn't think too much, maybe my name in the film is too easy to remember. Lau Ching wan created several names for me, so the name kept showing up. The most classic scene was when he charged at me, he felt like he was a beast and covered up my nipples. (Were you afraid that he would molest you?) I really was, the body is the most important. Suddenly it sounds very hardcore, haha."
Tong Yi's role was said to be minor and lacked potential. She said, "I can't say that, the most important is being able to participate and learn. I hope for the sequel I won't be in the office anymore, as I want to fight outside." Ho Yuen Tung wanted more explosions and stunts. Would he be able to handle the required training for the action? He said, "I am an action actor, mainly getting hit. Actually I like Lam Ka Yun, in the sequel I have to arm wrestle Ching Wan. This time in the film I opposed Ching Wan, which definitely was related to Lam Ka Yun. During the shoot I stared at Lam Ka Yun. If I fail, I can be with Tong Yi."
Tong Yi reacted, "I would want to be with Chan Ka Lok first, but with Ho Yuen Tung I would be happy too. He is an action actor." Ho joked, "What kind of action do you want? Actually I have never played a third party."