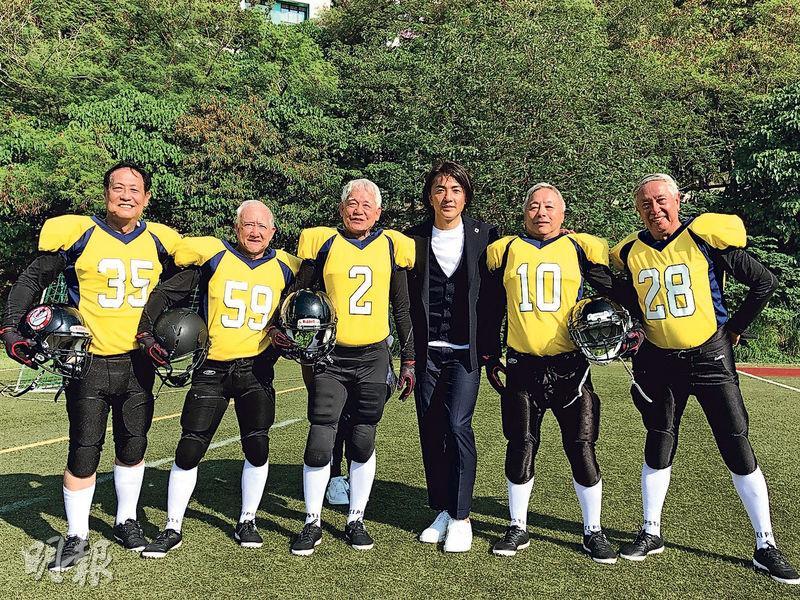 courtesy of mingpao.com
In less than two weeks, Dior Cheng Yi Kin's ALONG WITH EKIN LIVE CONCERT will open at the Hong Kong Coliseum. As rehearsals heated up, his all new commercial for a financial company was unveiled yesterday. In the commercial, Ekin traveled through a graduation, an American football game and a studio with six generations of a family posing for a family portrait to examine the hot topic of "Living to 102" and how to properly plan for a long life. Ekin considered returning to school and joked that he would drag director Andrew Lau Wai Keung and music producer Chan Kwong Wing to become classmates to learn and cut class together!
If he had to drag a friend back to school with him, he would choose director Lau Wai Keung and his music producer Chan Kwong Wing among his industry friends. Ekin said, "If I have to choose two friends to go back to school with me, they might as well skip school with me. The first has to be Lau Wai Keung, haha, you can tell that he isn't a schoolboy! However he is very talented and became a very outstanding and very famous director. He didn't just rely on education, as he learned a lot from society. Chan Kwong Wing is not only my partner at work, we grew up together, improved ourselves together, he too learned from life experience.