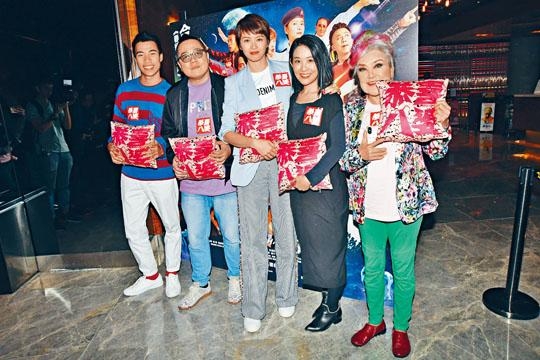 courtesy of singtao.com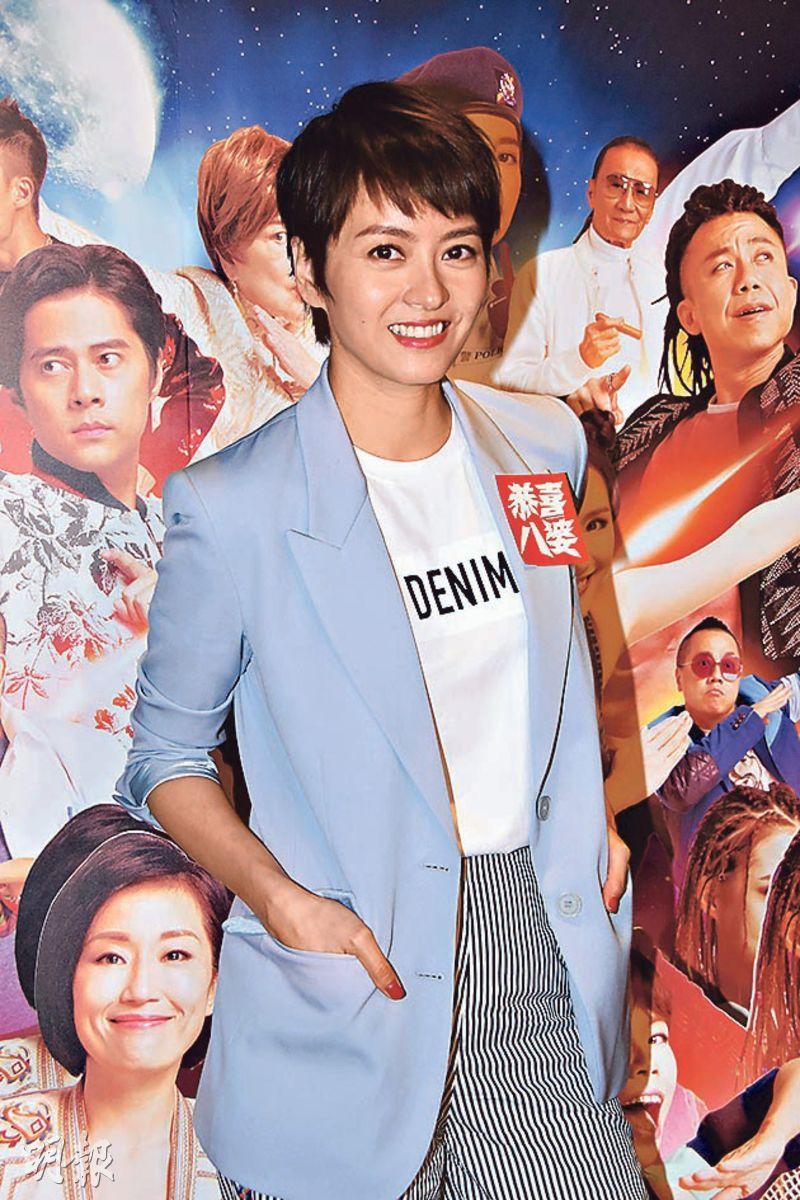 courtesy of mingpao.com
Gigi Leung Wing Kei yesterday with Susan Shaw Yam Yam, Isabel Chan Yat Ning and director Pang Ho Cheung attended the Lunar New Year film MISSBEHAVIOR (GUNG HEI BAK POR)'s audience appreciation event. They even played games to give away a plane ticket to thank the viewers for their support.
Gigi said that she was happy for director Pang Ho Cheung that three days of advanced screenings had great performance. Speaking of the film being number one among the numerous Lunar New Year films, Gigi hoped that the momentum would continue to be strong. She also was very happy that this year's Lunar New Year films were in full bloom, with many Hong Kong films. This phenomenon has not been seen in a very long time, which made everyone focus back on Hong Kong films. Has she seen the movie? Gigi said that not yet as she planned to see it after its official release, because she liked to see the live audience reaction. Gigi revealed that after the audience appreciation event she would "shut down the oven". She would stay in Hong Kong for the New Year because she wanted her daughter to experience the New Year atmosphere. Her daughter lately has already begun to help with decorating the home. Did she teach her daughter any New Year greeting? Gigi said, "She knows how to say Gung Hei Fat Choi. My husband only knows Happy New Year, Good Health and Gung Hei Fat Choi. Everyone would accept it more from foreigners, so when we pay New Year visits I don't have to say it."
Gigi also said that Director Pang has already given them the good news that the film received an offer from Hollywood, and she would look forward to seeing the Hollywood version. She said, "The nosy bitches subject has no territorial restrictions, they are all over the world. It is a type of social ecology." Speaking of Director Pang once promising to take the team skiing if the film made more than HK$ 25 million, Gigi wanted to go to a hot spring instead. Did she want to benefit Director Pang? She said that Director Pang could pay but would not "share the bath".