Dante Lam wants to attend the Hong Kong Film Awards
courtesy of on.cc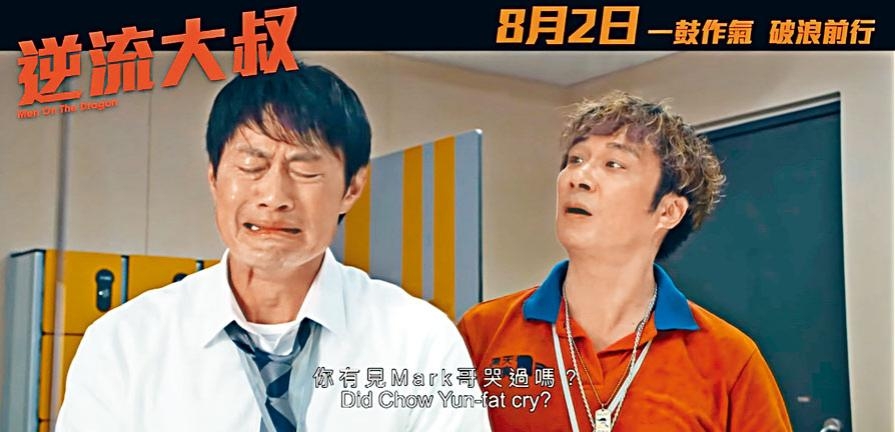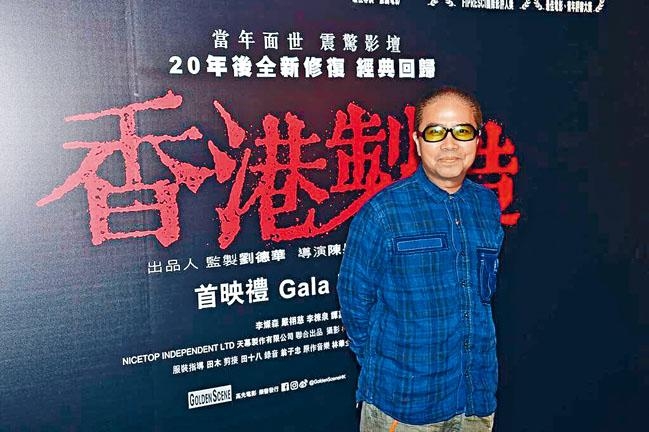 Fruit Chan thanks the Hong Kong Film Award for appreciating a Hong Kong rich film like THREE HUSBANDS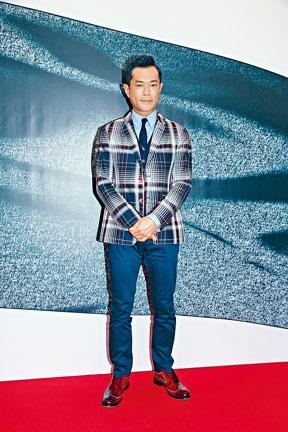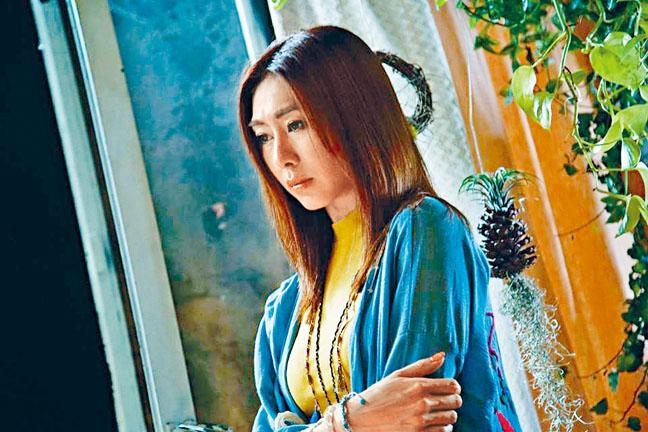 courtesy of singtao.com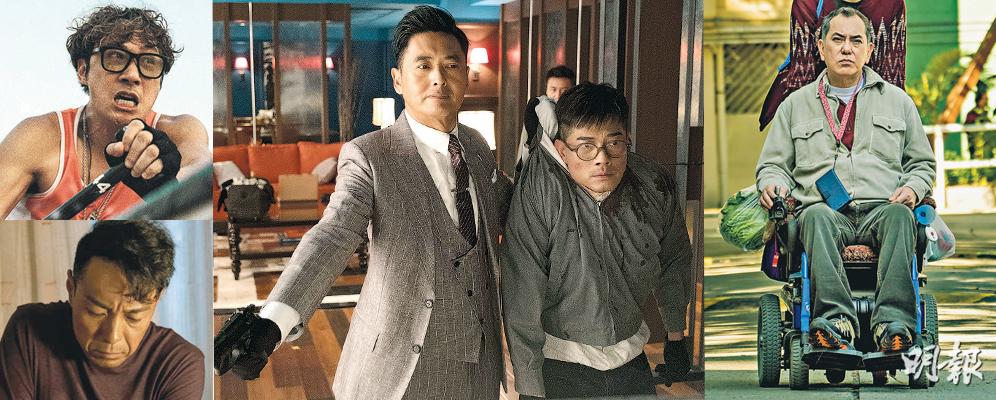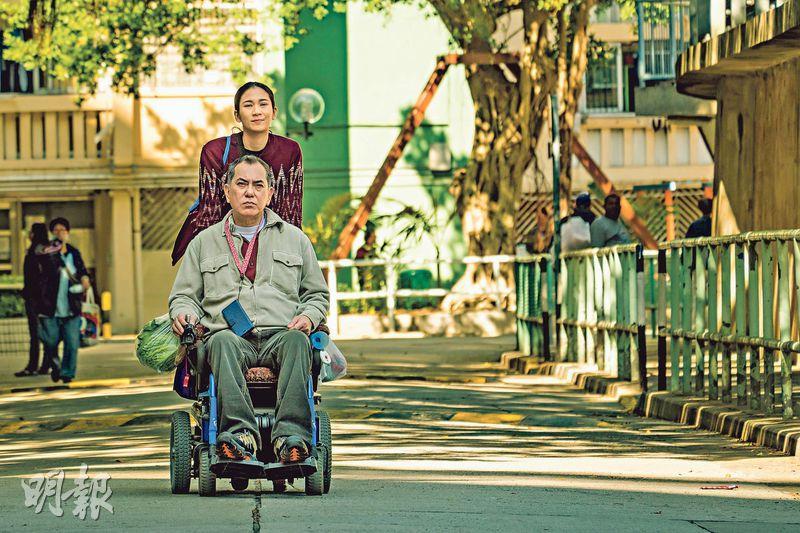 STILL HUMAN has 8 nominations, including Best Actor Anthony Wong and Best Actress Crisel Consunji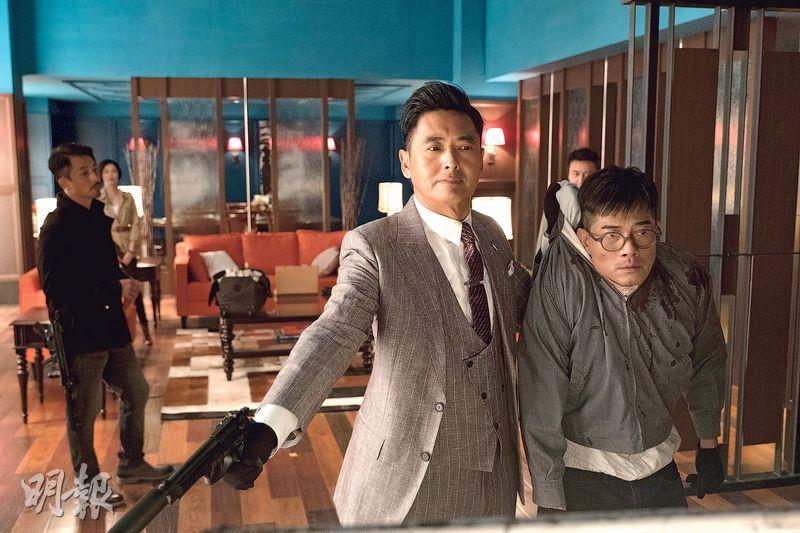 PROJECT GUTENBERG has 17 nominations, including Best Actor for Chow Yun Fat and Aaron Kwok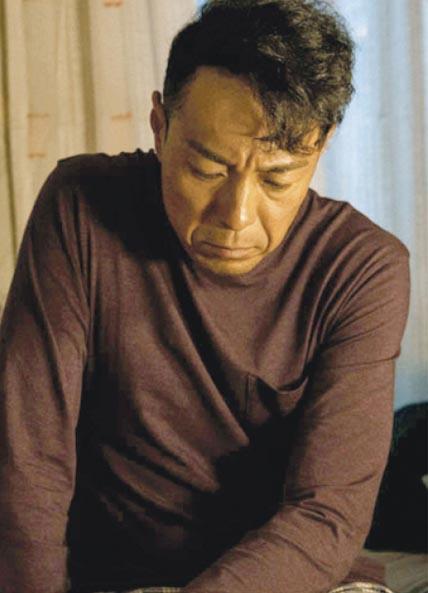 TRACEY's Philip Keung receives his first Best Actor nomination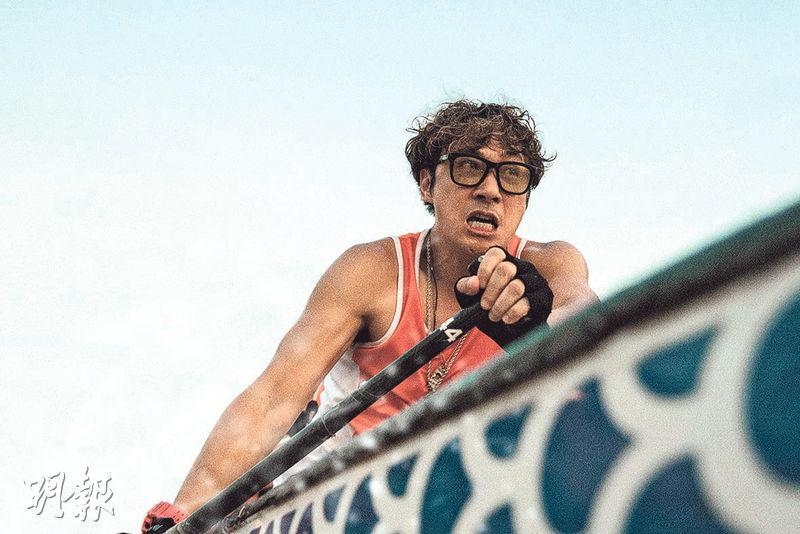 MEN ON THE DRAGON's Francis Ng vies for Best Actor
THREE HUSBANDS' Chloe Maayan has already won the Hong Kong Film Critic Society Best Actress
Jennifer Yu competes for 3 awards, including Best Actress for DISTINCTION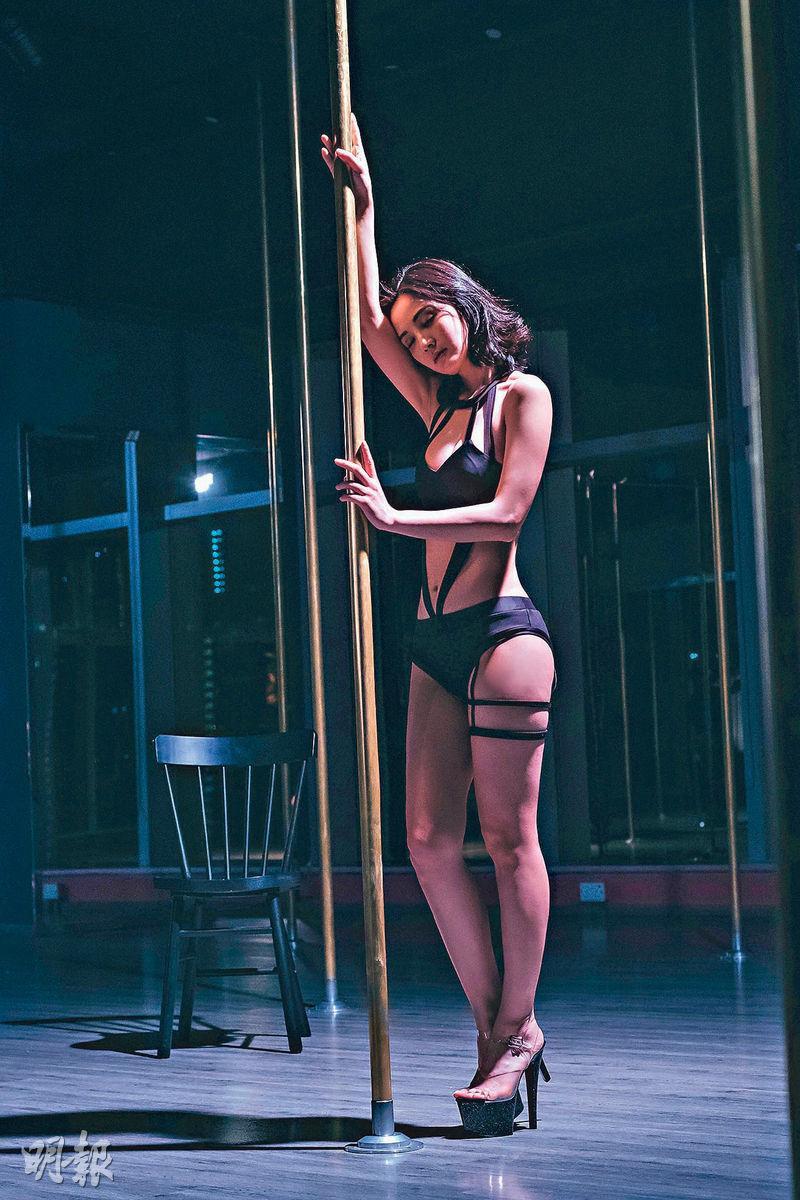 THE LADY IMPROPER's Charlene Choi receives another Best Actress nomination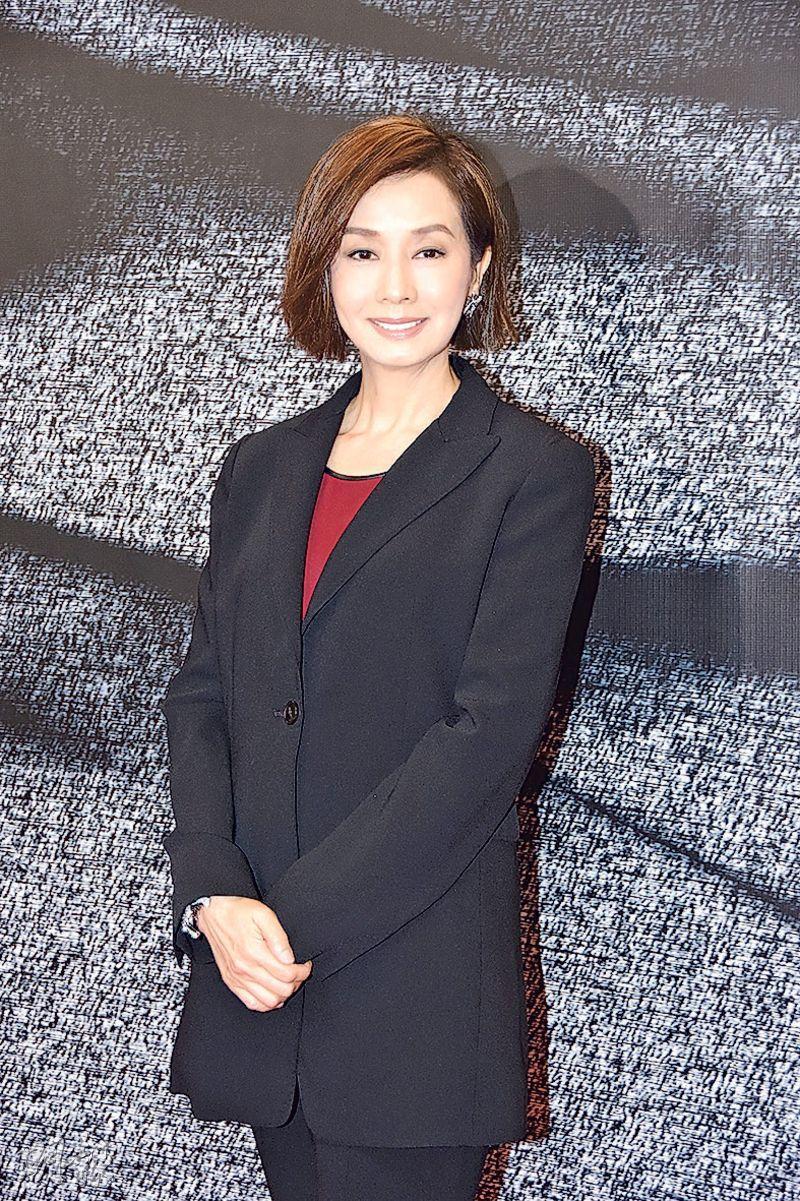 Teresa Mo participates in the HKFA Caring video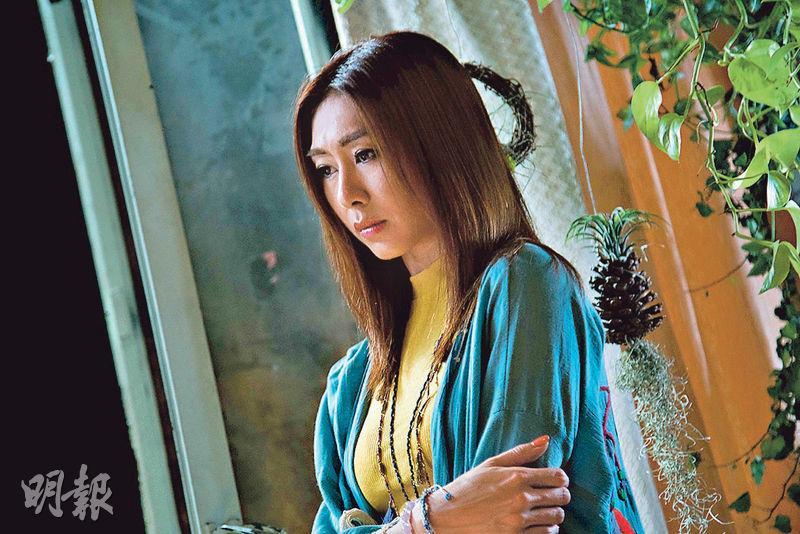 Television best actress Nancy Wu has a Hong Kong Film Award Best New Actor nomination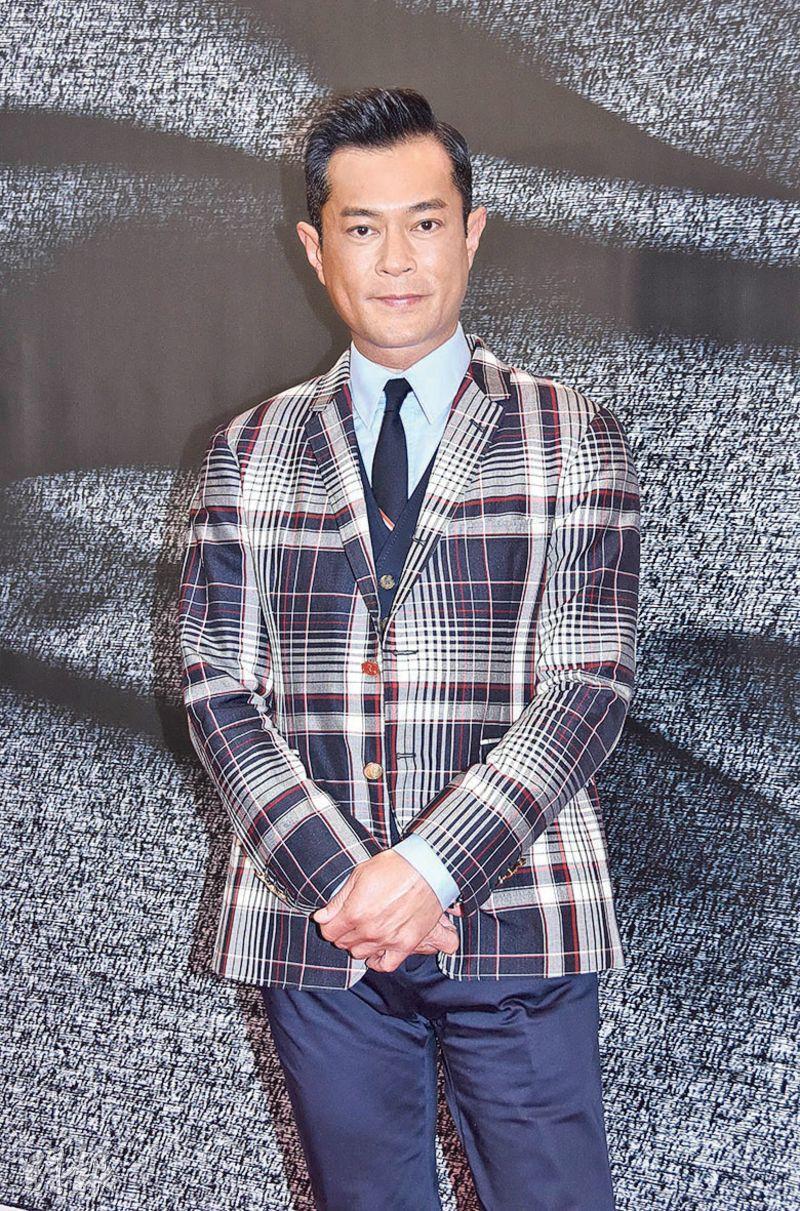 courtesy of mingpao.com
The 38th Hong Kong Film Awards will take place on April 14th at the Hong Kong Cultural Center. Yesterday the nominations for the 19 categories were announced, among them the star studded big production PROJECT GUTENBERG (MO SEUNG) received 17 nominations as the big winner. Several small budget operations followed, as MEN ON THE DRAGON (YIK LAU DAI SHOOK) received 11 nominations, TRACEY (CHUI SZE) received 9 nominations, STILL HUMAN (LUN LOK YUN) also received 8 nominations. PROJECT GUTENBERG's two lead actors Chow Yun Fat and Aaron Kwok Fu Sing both received Best Actor nominations.
This year's Best Actor competition is the fiercest, with MEN ON THE DRAGON's Francis Ng Chun Yu, STILL HUMAN's Anthony Wong Chau Sun, PROJECT GUTENBERG's Chow Yun Fat and Kwok Fu Sing with their excellent Best Actor class performance. First time nominee, TRACEY's Philip Keung Ho Man, is also seen as the dark horse choice. As for Best Actress, nominated are THREE HUSBANDS (SAM FU)'s Chloe Maayan, THE LADY IMPROPER (FEI FUN SHOOK NUI)'s Charlene Choi Cheuk Yin, DISTINCTION (FEI TUNG FAN HEUNG)'s Jennifer Yu Heung Yi, STILL HUMAN's Crisel Consunji and PROJECT GUTENBERG's Zhang Jingchu. Chloe Maayan has already won the Hong Kong Film Critic Society Best Actress, but Best Actress Zhang Jingchu also has a performance with depth in PROJECT GUTENBERG and is seen as a Best Actress favorite. DISTINCTION's Yu Heung Yi is not only nominated for Best Actress and Best Original Song, but also a Best Supporting Actress nod for MEN ON THE DRAGON. Filipino actress Crisel Consunji with STILL HUMAN received Best Actress and Best New Actor nominations.
Currently working on a film, Fat Gor Chow Yun Fat learned about his PROJECT GUTENBERG Best Actor nomination. "I am very happy to be nominated, I wish everyone could win an award!" Yet it is impossible for everyone to win an award? Fat Gor said, "Double best actors and triple Best Actors, this year would have three Best Actors! I Chow Yun Fat performed very well and haven't been nominated for a long time, but I have confidence in others too. I am so conflicted, and I also want me to win." Would he celebrate first? Fat Gor joked, "I am having a cocktail bun to celebrate right now, I can't be happier!" Would he attend the award show? He said that if he would not have to work he definitely would, because he truly was very happy and it was very rare. As for Best Actress, he has only seen PROJECT GUTENBERG's Zhang Jingchu and felt that she had a great chance to win. She played several characters in the film very well, "I dare say she definitely will win!"
Fellow PROJECT GUTENBERG Best Actor nominee Kwok Fu Sing replied, "I believe every actor puts his heart into making a good movie. When he gets a nomination, he definitely would be very happy. So this time I am nominated for Best Actor with PROJECT GUTENBERG I am very happy too! However, today I am even happier to learn that PROJECT GUTENBERG has 17 nominations, almost most of the nomination categories have our team on them. I am even happier, as they prove each position's effort in the film has been seen by the voters. I sincerely congratulate the director and the team. 17 nominations truly isn't easy."
Keung Ho Man with TRACEY received his first Best Actor nomination. "I am very, very nervous. I try to let it go, because I am working on a movie in the Mainland and not in Hong Kong I am even more nervous. However I really am very happy, this time I have been very lucky and very fortunate. It's enough for me! I have this nomination, industry insiders, viewers and all the friends who truly love me. I am very happy. I am a very lucky actor, thank you everyone!"
Wong Chau Sun responded lightly, "It's just a nomination! It's not like I won. When you buy a lottery ticket, at night you wouldn't have a HK$ 10,000 dinner to celebrate! Right? Hit it then we will talk!"
Ng Chun Yu took the chance to give everyone a new spring greeting. "Gung Hei Fat Choy, please support local films, support the Hong Kong Film Awards, happiness for everyone would be great!"
Choi Cheuk Yin with THE LADY IMPROPER (FEI FUN SHOOK NUI) was nominated for Best Actress. She was very happy and felt greatly encouraged. "Out of five nominations I got one of them, it's a great recognition and already a job well done for me. Thank you voters, whether I win or not I will leave it up to fate. The most important is for the viewers to like this film."
Best Actress nominee Chloe Maayan said, "I wish everyone Happy New Year, and everything goes your way! Thank you Hong Kong Film Awards for my Best Actress nomination. I am sharing this good news with Mama and feel very excited and very fortunate. Thank you director Chan Gor for giving me this chance, thank you to all the workers. I would properly cherish this chance to be an actor, to keep learning and improving. It's a date, see you at the Hong Kong Film Awards!"
Filipino actress Crisel Consunji with STILL HUMAN (LUN LOK YUN) was nominated. She replied in English, "I am very happy to be nominated, thank you everyone for your recognition of STILL HUMAN and the entire production team. I want to give special thanks to director Chan Siu Kuen for bringing attention to the problems Filipino maids face in Hong Kong through the film!"
Film industry rising star Yu Heung Yi with the film DISTINCTION was nominated for Best Actress and with MEN ON THE DRAGON for Best Supporting Actress. Her voice was shaky as she was still emotional. "I am very nervous, it's hard to believe. I am still very excited, I want to thank the bosses of both companies, thank Mr. Koo Tin Lok for making movies that Hong Kong people would definitely watch. To be able to participate is already quite a honor. I also want to thank the director for showing people that Yu Heung Yi is also an actor and would have a lot of potential. This nomination is not just for me, but for everyone for their hard work. I hope this nomination would bring more attention to these two films. In my performing art life from now on I would make more subjects that Hong Kong people have to care about."
Yu Heung Yi said, "The nomination is already a victory for me, I absolutely don't have the heart to fight for the award because it already has so many good elders and good actors. I really want to say something, I Yu Heung Yi want to act until I am old, until I can't act anymore, I want to give my life to Hong Kong film."
Kara Wai Ying Hung was a three time Hong Kong Film Award Best Actress. This time with TRACEY she was nominated for Best Supporting Actress. She said, "I just got the news, I am very happy. It's a great New Year present. I have to keep going, this year I have to work even harder. I hope to be able to make more good movies."
Catherine Chau Ka Yi with the film PROJECT GUTENBERG was nominated for Best Supporting Actress. She happily said, "Thank you everyone for your congratulations and well wishes, I am already very happy to be nominated. The competition is very strong, so the nomination is already a win. Thank you very much to director Chong Man Keung and the entire team!"
Huang Lu with THE G AFFAIRS received a Best Supporting Actress nomination. She said, "Although this wasn't my biggest role, to be able to participate in a pure Hong Kong film production environment was very rare to me. While creating I got a great sense of security. In the building jump scene I was able to feel that the team was very professional and kept the actors in mind. I hope to be able to keep working for Hong Kong film, I am very honored to have participated in it. Working with Hong Kong workers has been very pleasant, I feel that they are all very pure creators!"
Ben Yuen Fu Wa earlier won the Best Supporting Actor Golden Horse Award with the film TRACEY, this time he was also nominated for a Hong Kong Film Award Best Supporting Actor with the film. He happily said, "I really want to thank all of the Hong Kong Film Awards voters, I feel that to be able to the character of Brother Darling in 2018 was like a dream. Now I am on vacation and hiking overseas, I would treat the nomination normally. The nomination is already recognition for the character of Brother Darling, at the risk of sounding long winded I want to thank One Cool Film boss Mr. Koo Tin Lok, the producer, the director and all the on and off screen workers of this film. They created a great environment for me to very comfortably create this character. Like I always say, don't remember the result, just remember the favors, never forget where you come from, because I really like being an actor."
Wong Tak Bun with the film MEN ON THE DRAGON received his first Best Supporting Actor nomination. He said, "I am very happy to receive this news, which is very sudden. I don't know how to describe it. I believe this film overall can get into the audience's hearts. I am very emotional, the entire team deserves the credit. I am very grateful to friends and voters who supported this film. I make it sound like I already won, haha, I also have to thank all the actors. We can't reach this result without a single one."
Sam Lee Chan Sam with STILL HUMAN is nominated for Best Supporting Actor. He found out that this film received a lot of nominations and he was a part of it, he felt very happy and very honored to be in this film. He hoped that everyone would support this film.
The Hong Kong Film Award chair Derek Yee Tung Sing, last year's Best Actor Louis Koo Tin Lok, Best Actress Teresa Mo Shun Kwan, Candy Yu On On and director Adrian Kwan Shu Fai yesterday unveiled the 19 categories' nominations.
Koo Tin Lok in the past was the "Hong Kong Film Awards Caring" ambassador and promoted for the Hong Kong Alliance for Rare Diseases. Goo Jai said, "I hope to bring everyone's attention to rare diseases patients through the Hong Kong Film Awards. Because all the medications used are very expensive and not easily attainable, we need to give them more support." Speaking of Koo Tin Lok donating HK$ 200 million on behalf of his parents and assisted with the 104th school construction in the Mainland, Goo Jai said that he had no comment about charity work and having tea with his parents was very normal. Goo Jai said, "I often have tea with Ma, but less with Pa. Because Pa speaks very loudly, our entire family is a little deaf. When I was little Pa really liked to turn the television very loud. Although he has a hearing aid, at the restaurant he still amplifies his voice ten times when he talks, so we have to overcome his loud talking. In addition we are thrifty people, we like to cook at home more."
Mo Shun Kwan picked STILL HUMAN's Wong Chau Sun to win Best Actor because she felt his performance was particularly outstanding. "I laughed and cried from watching, he 'just can't lose'!" As for actress, Momo picked his company co-worker Best Supporting Actress nominee Wai Ying Hung.
In addition Momo shot a short film for "HKFA Caring" and a charitable organization Alliance for Children Development Rights to help children of low income families. She would visit low income families soon. She knew that the family could not afford meat, even when it did they would save it for the children. Thus he would cook a meal with the children for their parents to try. Momo thought that she would be sensible enough to be able to hold back her tears.
MEN ON THE DRAGON's director Sunny Chan Wing Sun received his first nomination. He happily said, "Thank you everyone for your support, during the announcement I was staring at the computer monitor, at Mr. Koo and Sister Mo's announcement. I screamed with each award. I was the happiest to see (Kenny Wong) Tak Bun and (Poon) Chan Leung's Best Supporting Actor nominations. This was a very invigorating and very happy thing. The Best Film nomination was very moving, this was a team effort. The most important to this movie of mine is the selflessness of the team, everyone brought their best to help a new director like me. So the Best Film award would be the best answer to everyone." He also revealed that after reading the nominations he originally was very calm but suddenly broke down. He called his wife and they were both crying, because after 19 years in the business he finally had a little something to show himself and those around him. He was very touched.
STILL HUMAN's director Oliver Chan Siu Kuen said, "I am very grateful to the Hong Kong Film Award and each voter, many industry elders for their votes, they have given a huge encouragement to the team. I am very sentimental too. When I just got into the business I was very happy to participate on the Hong Kong Film Award creative team, writing drafts to guests backstage. At the time my dream was to be nominated myself one day, I never thought that I really would be lucky enough to be able to run into such a good team for my first movie. The cast, the crew and distribution assisted with the entire production and brought everything full circle to this step. Now we even have nominations, I am very grateful to everyone, I hope to have even better creations from now on." She also thanked Creative Hong Kong and the First Feature Film initiative's assistance. Without them, she and a group of new filmmakers would not have a chance to make this small audience story.
THE 38TH HONG KONG FILM AWARDS NOMINATIONS
http://hkfaa.com/winnerlist.html
BEST FILM
THREE HUSBANDS
OPERATOIN RED SEA
STILL HUMAN
MEN ON THE DRAGON
PROJECT GUTENBERG
BEST DIRECTOR
Fruit Chan (THREE HUSBANDS)
Dante Lam (OPERATION RED SEA)
Sunny Chan (MEN ON THE DRAGON)
Oliver Chan Siu Kuen (STILL HUMAN)
Felix Chong (PROJECT GUTENBERG)
BEST SCREENPLAY
Chan Wai, 33, Ying Liang (A FAMILY TOUR)
Sunny Chan (MEN ON THE DRAGON)
Oliver Chan Siu Kuen (STILL HUMAN)
Felix Chong (PROJECT GUTENBERG)
Shu Kei, Erica Li, Jun Li (TRACEY)
BEST ACTOR
Francis Ng (MEN ON THE DRAGON)
Anthony Wong (STILL HUMAN)
Chow Yun Fat (PROJECT GUTENBERG)
Aaron Kwok (PROJECT GUTENBERG)
Philip Keung (TRACEY)
BEST ACTRESS
Chloe Maayan (THREE HUSBANDS)
Charlene Choi (THE LADY IMPROPER)
Jennifer Yu (DISTINCTION)
Crisel Consunji (STILL HUMAN)
Zhang Jingchu (PROJECT GUTENBERG)
BEST SUPPORTING ACTOR
Kenny Wong (MEN ON THE DRAGON)
Poon Chan Leung (MEN ON THE DRAGON)
Sam Lee (STILL HUMAN)
Liu Kai Chi (PROJECT GUTENBERG)
Ben Yuen (TRACEY)
BEST SUPPORTING ACTRESS
Huang Lu (G AFFAIRS)
Jiang Luxia (OPERATION RED SEA)
Jennifer Yu (MEN ON THE DRAGON)
Catherine Chau (PROJECT GUTENBERG)
Kara Wai (TRACEY)
BEST NEW PERFORMER
Lam Sen (G AFFAIRS)
Adam Pak (L STORM)
Chan Charm Man (THREE HUSBANDS)
Nancy Wu (MEN ON THE DRAGON)
Crisel Consunji (STILL HUMAN)
BEST CINEMATOGRAPHY
Karl Tam Ka Ho (G AFFAIRS)
Choi Sung Fai (DETECTIVE DEE : THE FOUR HEAVENLY KINGS)
Fung Yuen Man, Horace Wong Wing Hang (OPERATION RED SEA)
Anthony Pun (MONSTER HUNT 2)
Jason Kwan (PROJECT GUTENBERG)
BEST FILM EDITING
Barfuss Hui Man Kit (G AFFAIRS)
Tsui Hark , Li Lin (DETECTIVE DEE : THE FOUR HEAVENLY KINGS)
Choi Chi Hung, Lam Chi Hang (OPERATION RED SEA)
Stanley Tam, Mary Stephen (NAPPING KID)
Curran Pang (PROJECT GUTENBERG)
BEST ART DIRECTION
Cho Hwa Sung (THE MONKEY KING 3)
Yoshihito Akatsuka, Raymond Li (DETECTIVE DEE : THE FOUR HEAVENLY KINGS)
Lee Kin Wai, Guillaume Aretos, Yohei Taneda (MONSTER HUNT 2)
Eric Lam (PROJECT GUTENBERG)
Irving Cheung (TRACEY)
BEST COSTUME AND MAKE UP DESIGN
Bruce Yu, Lee Pik Kwan (THE MONKEY KING 3)
Bruce Yu, Lee Pik Kwan (DETECTIVE DEE : THE FOUR HEAVENLY KINGS)
Yee Chung Man (MONSTER HUNT 2)
Man Lim Chung (PROJECT GUTENBERG)
Irving Cheung (TRACEY)
BEST ACTION CHOREOGRAPHY
Lin Feng (DETECTIVE DEE : THE FOUR HEAVENLY KINGS)
Dante Lam (OPERATION RED SEA)
Li Chung Chi (PROJECT GUTENBERG)
Chin Ka Lok, Alan Ng, Tang Sui Wah (GOLDEN JOB)
Yuen Shun Yi (MASTER Z: THE IP MAN LEGACY)
BEST ORIGINAL FILM SCORE
Teddy Robin Kwan, Eddie Tang (LUCID DREAMS)
RubberBand (MEN ON THE DRAGON)
Day Tai (PROJECT GUTENBERG)
Chan Kwong Wing (GOLDEN JOB)
Otomo Yoshihide (TRACEY)
BEST ORIGINAL FILM SONG
SUN SHINES BRIGHT (DISTINCTION)
Composer:Charles Lau
Lyric:Saville Chan
Sung by:Jennifer Yu
SONG ON THE DRAGON (MEN ON THE DRAGON)
Composer, Lyric, Sung by:RubberBand
LET US BE THE ONE (PROJECT GUTENBERG)
Composer:Day Tai
Lyric:Saville Chan
Sung by:Jan Curious
TOGETHER WE CHARGE, TOGETHER WE MARCH ON (GOLDEN JOB)
Composer:Chan Kwong Wing
Lyric:Fiona Fung, Chan Kwong Wing, Jeffrey Chu
Sung by:Ekin Cheng, Jordan Chan, Michael Tse, Chin Ka Lok, Jerry Lamb
TRACEY (TRACEY)
Composer, Lyric, Sung by:Panther Chan
BEST SOUND DESIGN
Tu Duu-Chih, Wu Shu-Yao (G AFFAIRS)
Steve Burgess (DETECTIVE DEE : THE FOUR HEAVENLY KINGS)
Nopawat Likitwong, Sarunyu Nurnsai (OPERATION RED SEA)
Lee Yiu Keung George, Yiu Chun Hin (MONSTER HUNT 2)
Dhanarat Dhitirojana, Kaikangwol Rungsakorn,
Sarunyu Nurnsai (PROJECT GUTENBERG)
BEST VISUAL EFFECTS
Jay Seung Jaegal, SungJin Jung, Branden Juwon Lee, Eric Xu (THE MONKEY KING 3)
Chuck Chae, Park Young Soo, Maegawa Hideaki, Ji Myung Goo (DETECTIVE DEE : THE FOUR HEAVENLY KINGS)
Inho Lee, Taegyun Kang (OPERATION RED SEA)
Ellen Poon (MONSTER HUNT 2)
Lim Hung Fung Alex (PROJECT GUTENBERG)
BEST NEW DIRECTOR
Lee Cheuk Pan (G AFFAIRS)
Sunny Chan (MEN ON THE DRAGON)
Oliver Chan Siu Kuen (STILL HUMAN)
Jeff Cheung Ka Kit (AGENT MR CHAN)
Jun Li (TRACEY)
BEST FILM FROM MAINLAND AND TAIWAN
ASH IS PUREST WHITE
LAST LETTER
DYING TO SURVIVE
HIDDEN MAN
ANGELS WEAR WHITE