courtesy of on.cc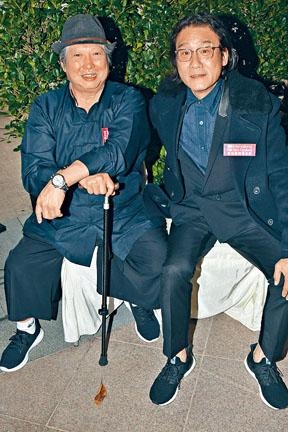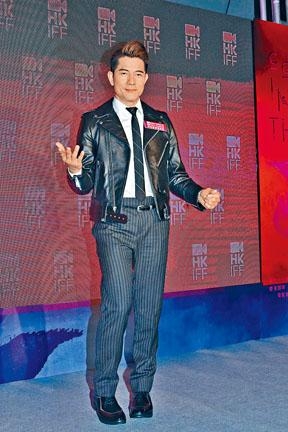 courtesy of singtao.com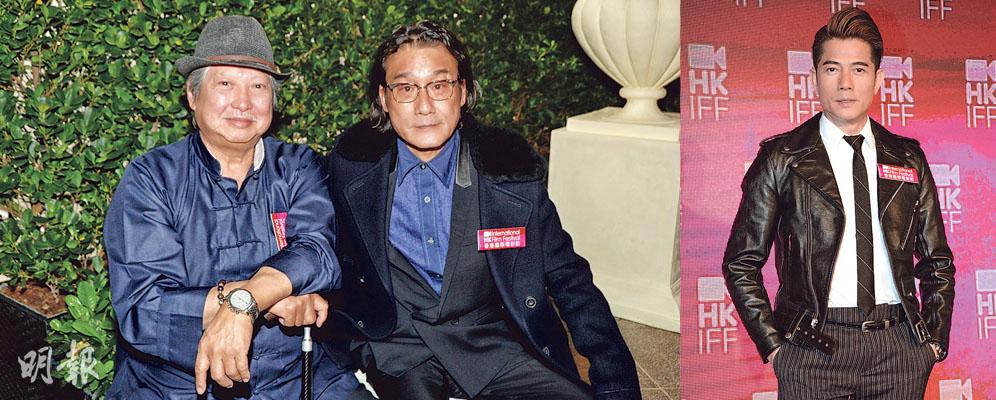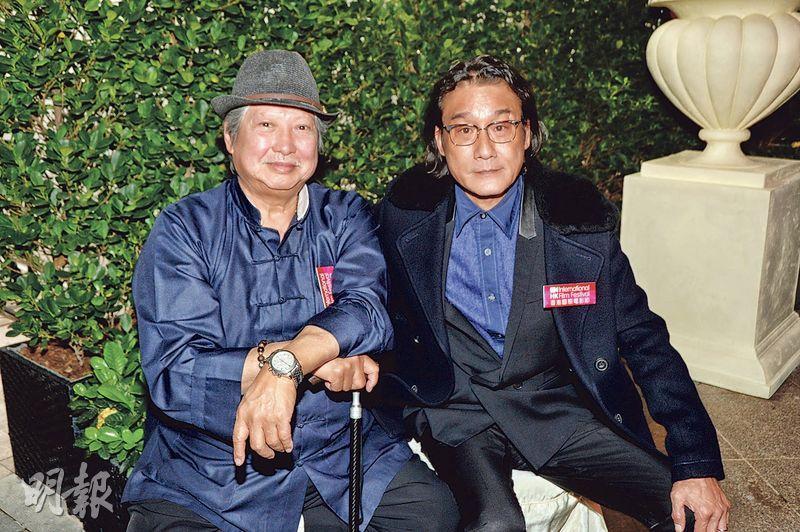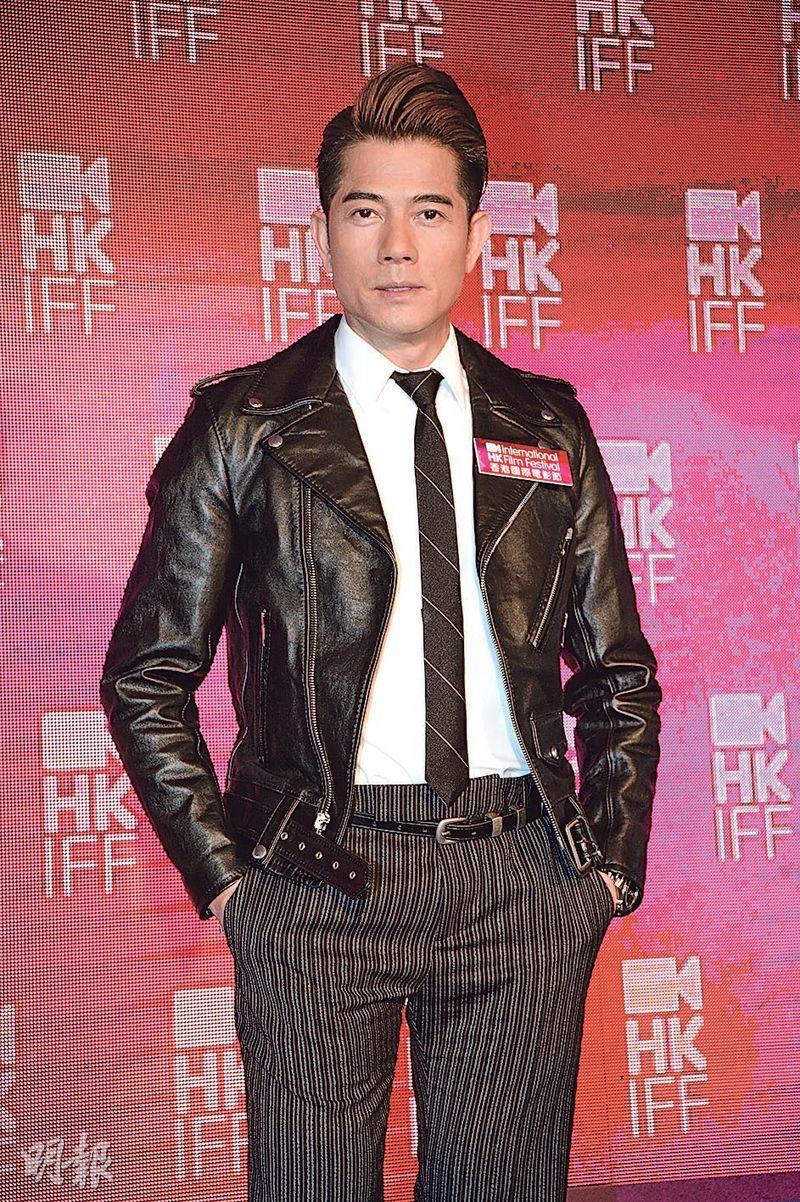 courtesy of mingpao.com
The 43rd Hong Kong International Film Festival yesterday held a press conference to announce that the film festival will take place between March 18th and April 1st. This year's theme will be "color within darkness" and the opening film will be the world premiere of the Renny Harlin directed, Nick Cheung Ka Fai and Richie Jen (Yam Yin Chai) starred BODIES AT REST (CHUM MUK DIK JING YUN). The closing film will be the Asia premiere of French director Francois Ozon's Berlin Film Festival jury grand prize winning BY THE GRACE OF GOD. The film festival ambassador Aaron Kwok Fu Sing, Sammo Hung Kam Bo, and Tony Leung Ka Fai all saw the importance of passing the torch to Hong Kong film new talent. Thus at work they would not hide themselves and they did not prefer individualism.
The 15 day long Hong Kong International Film Festival has selected over 230 films from 63 nations and regions. This year's filmmaker in focus would be a Chinese film industry heavyweight Sammo Hung Kam Bo. The film festival would salute this film grandmaster, look back at his glorious achievements, has selected ten excellent film and published a special program. Big Brother would even attend a form to share and interact with the audience.
Yesterday guests at the press conference included the film festival ambassador Kwok Fu Sing, Hung Kam Bo, Johnnie To Kei Fung, Tony Leung Ka Fai, Wing Shya, youth ambassador Jennifer Yu Heung Yi. Kwok Fu Sing as the first time ambassador said that the film festival in its 43th years has had a long history. It began when he was 10 so he had to shoulder the responsibility and do his part to promote.
This year's "Firebird Award - Young Cinema film competition" added a special Chinese film segment. Leung Ka Fai would be one of the jury members. He felt that the art world like any industry needed new talent to be able to continue on and make the industry successful. Big Brother Hung Kam Bo was a Hong Kong actor representative. He left a lot of art films that were outside the action genre. "Big Brother Bg is the real elder. I am only Ah Wong (Kwok Fu Sing)'s elder. He was the new talent of my time. Now he is taking over, let's see how he will lead new talent Yu Heung Yi!" Ka Fai also said that every Hong Kong actors were well rounded, able to sing, dance, fight and endure. "Big Brother Big even performs Beijing Opera well. I can sing a few verses, and no more needs to be said about Ah Wong. Thus the film industry needs a new generation to continue on and bring the world's film art into the city of Hong Kong. For example now even the Oscars give no face, now it is our turn in Hong Kong!"
Filmmaker in focus Hung Kam Bo said that he has been in film for years, and he of course was the most comfortable with being an actor. Yet he enjoyed being a director the most, as he would be able to have 800 people to yell at and control the situation. The salary was also higher. As for cultivating the next generation, Big Brother Sammo said that he has been giving newcomers opportunities long before now. From his first film as a director he already gave opportunities to others. "I am not a hero, if you want heroism I would leave it to my boy Jackie Chan. However giving opportunities now is harder than before because now getting a movie made is hard already! So I hope Hong Kong film will be able to continue on, I also want to know about the new generation's ideas. More people would support the film industry then, which would make tomorrow even better!"
Sing Sing said that he would support both Hong Kong and international films. Has international films made him any offer to perform? Sing Sing said, "Actually I have always had overseas script offers, with a lot of variety in characters. However I would choose from them carefully. Because a script is the soul of a film, I can't just randomly agree and have to take my time to choose." Leung Ka Fai said that Sing Sing now is an elder and has to lead newcomers. Would Sing Sing feel that he has the duty to do so? Sing Sing said, "Ka Fai is humble. I have always been willing to work with newcomers and new directors. I understand that the torch has to be passed, I was a newcomer too. I know the need to have a chance to learn. So when I work with new directors and new actors I wouldn't hide myself. I would tell them what I have learned for everyone to experience and learn from, this is a form of passing of torch. Even at some film related forums I would share with students and people who like films. Thus I also wish Hong Kong film will have an even better future and will work together!"
What would Big Brother Sammo want to share with everyone? He admitted that he would share all the joy and pain of a film life. The joy of course was from the audience's laughter and applause at the movies, the pain naturally was the moment of being tossed, injured with broken limbs during the shoot. Big Brother said that he was not heroic, his films often were ensembles that enabled brothers of different personalities to perform. Ka Fai also supported Big Brother Sammo's lack of individual heroism. "His boy is, but luckily I am his boy too! Director Hung actually stood on top of the mountain alone. Anyone who would be willing would go up the mountain, but getting into the school would not be easy. You wouldn't be accepted just because you wanted in." Ka Fai explained about what he said about the Oscars no longer "giving face". "I only made a comparison with the Oscars that just happened, movies of the entire world are missing second tier, Hollywood films stand tall as representatives of the film world. Yet they only rely on special effects. Who among the current directors and actors are particularly outstanding? How many viewers have seen the award winning films? No one even knows where this year's Best Actor is from! Hong Kong film once had its glorious age, it truly needed someone with a mountaintop like Big Brother to accept people to the mountain, and people who would be willing to work in order to maintain it!"
Big Brother Sammo stated that he just said to the Hong Kong International Film Festival chair Wong Ying Wai, hoping that the government would be able to do a little more and provide a little support to the film industry. "Now a movie would only get 1 to 2 million in financial assistance. I am not just blaming the government for the lack of support; but even if it gives 30 million to make am movie, the money still needs the right people to use it properly and not putting it into their own pockets!"