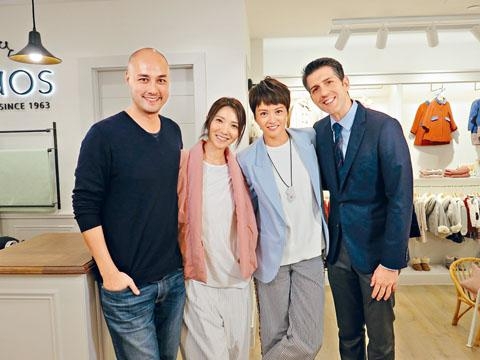 Stephanie Che and Gigi Leung talk about mixed relationship
courtesy of singtao.com
Gigi Leung Wing Kei in the Lunar New Year film MISSBEHAVIOR (GUNG HEI BAK POR) had a hilarious performance. In one scene she ran into her dream guy in an elevator but had gas due to a stomach ailment. Luckily a friend spoke up and made the save. The dream guy was played by Gigi's husband Sergio! Gigi said, "The director had a great idea, asking my husband to play a god and helping me to get into character. I realized that my husband had a knack for acting. Actually he normally was very funny and was very pleased with his performance. (Would you like to work together again?) For a comedy or a story that is suitable for our couple relationship, but anything too tragic or turning us into enemies it would be very hard."