courtesy of on.cc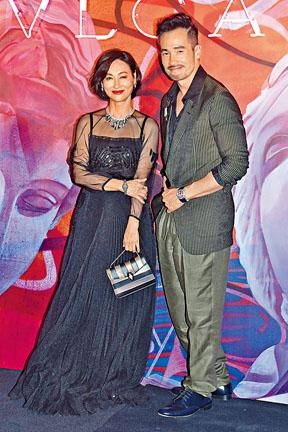 courtesy of singtao.com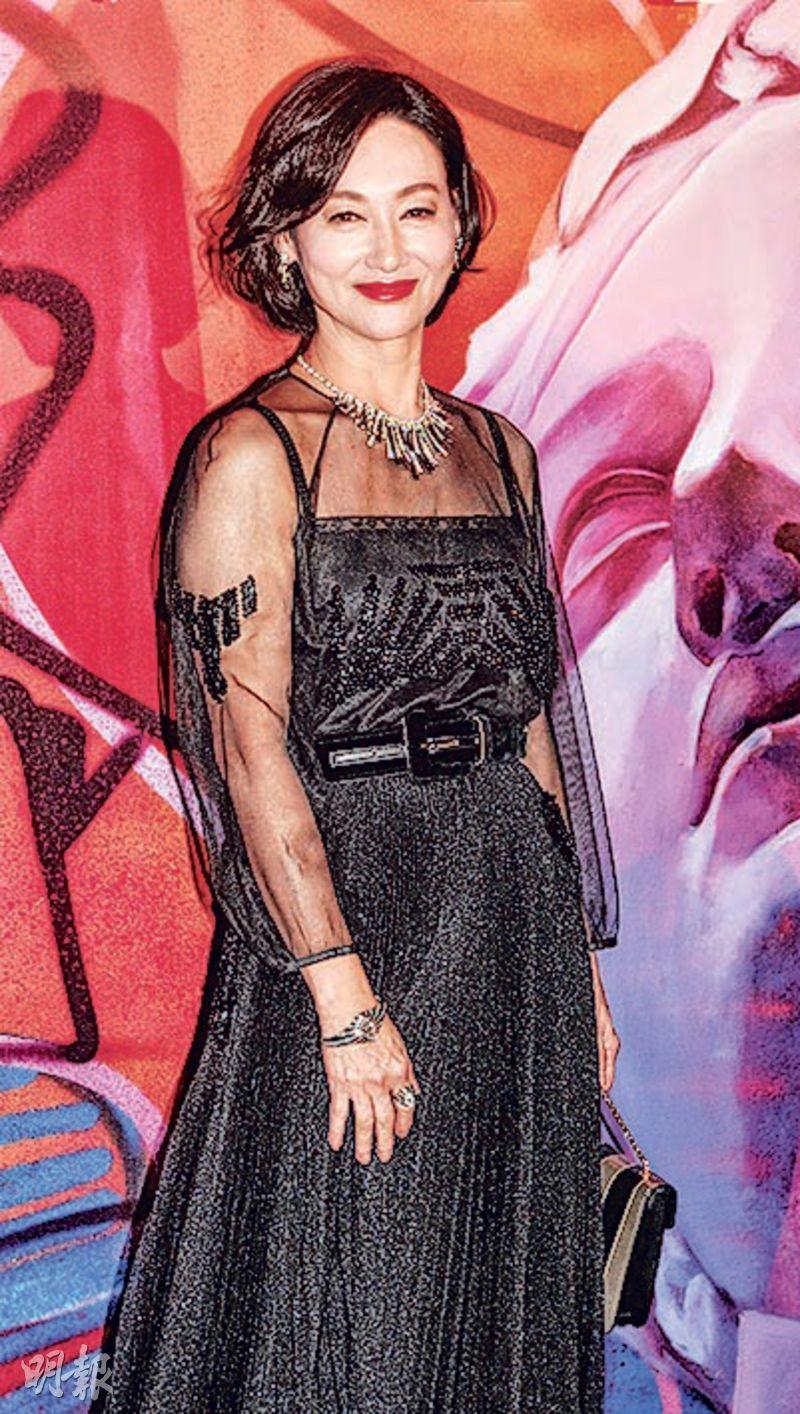 Moses Chan
courtesy of mingpao.com
Kara Wai Ying Hung and Moses Chan Ho last night attended a jewelry event. Sister Siu Hung said that she already bought her dress for the Asian Film Awards. Would it be very sexy? Sister Siu Hung said, "How sexy can I be? Even if I stick them out no one would look at them. I wouldn't fight with young girls. Young girls should show more. We don't need to. (Let them fight over being sexy and leave the award for you?) No, I would be a little more elegant to match my age. I have been sexy when I was younger, so let someone else try it."
Speaking of many pretty devilish uploading swimwear photos, Sister Siu Hung revealed that she too had many swimsuit photos. Last year while on vacation she took photos in a bikini. "If I win another award I would distribute benefits, then I would give the gift of bikini. I can still do it. My brother lately has been studying photography, he even bought a peach bikini with very little cloth for me."
The well maintained Sister Siu Hung said that while not at work she would swim because she did not want to injury her knees. Earlier when she went for additional shoots in Beijing she injured her kneecap while kneeling down. She had to go to the doctor many times and it still hurts now.
Speaking of the Secretary of Finance Paul Chan Mo Po's financial budget announcement of allocating HK$ 1 billion to the Film Development Fund and raising the upper limit of the film production financing project, Sister Siu Hung happily said, "That's good, in the first ten years of my career Hong Kong film was at its most vibrant. In one year Hong Kong made over 400 films. Now although many are co-productions, overalls Hong Kong makes less than 20 domestically. Hong Kong is the Eastern Hollywood. Actually feel the government should put a little effort into making the industry glorious again. Ultimately Hong Kong isn't a big place. If the government is willing to financially assist the entertainment industry, the return would be much bigger."
The Hong Kong Film Archives also will receive HK$ 20 million to add technicians and equipment, to preserve necessary sole film copies and digitalize films, and to give the next generation the chance to know and appreciate valuable Hong Kong film cultural artifacts. She felt that the effort would be worthy. "Shaw sold 50 of my movies to Celestial, they have already been restored. Only then was I able to collect my own work back. I really want to buy classic films, if the allocation is true then they can be restored. Otherwise the film would easily be broken and scratched. HK$ 20 million isn't a big number for preserving the age of glory. It is worth doing."