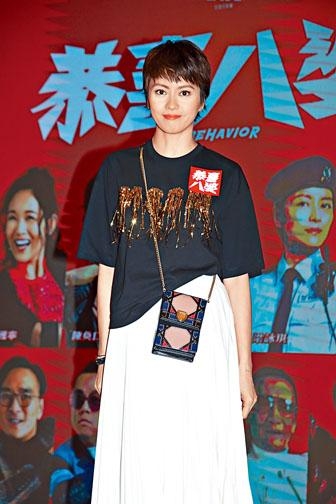 courtesy of singtao.com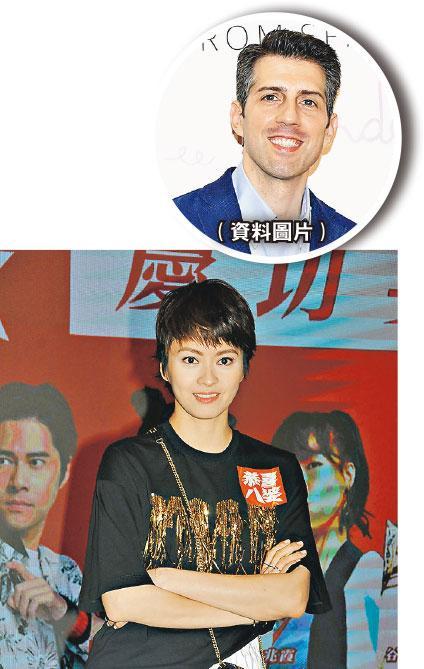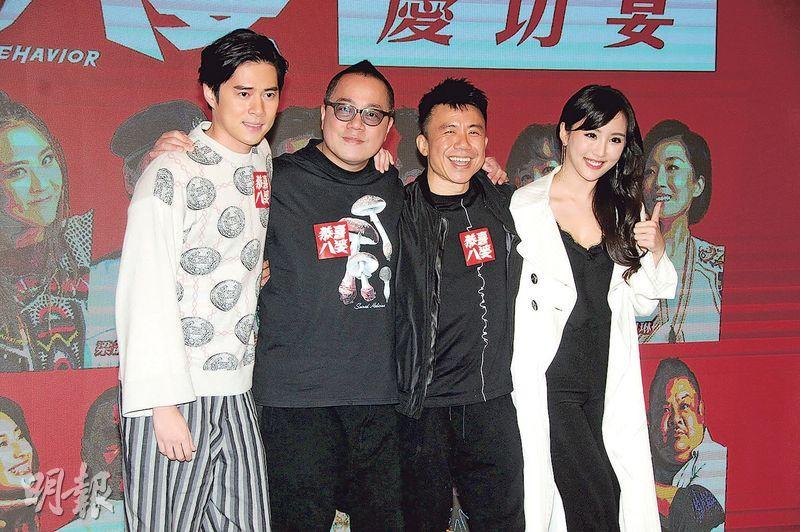 courtesy of mingpao.com
The Lunar New Year MISSBEHAVIOR (GUNG HEI BAK POR) so far has already made over HK$ 13 million at the box office. Last night a celebration was held. Gigi Leung Wing Kei, Patrick Tse Yin, DaDa Chan Jing, Yanki Din (Ting Ho Yan), Isabel Chan Yat Ning, June Lam Siu Ha, Jo Kuk Cho Lam, Susan Shaw Yam Yam, Tsui Tin Yau and Hanjin Tan (Chan Woon Yan) attended.
Gigi said that this year's Lunar New Year competition was strong and she was pleased with the box office performance. The director said that if the film made over HK$ 25 million he would take everyone skiing. Gigi was not much of a skier so she was not affected. Yet because everyone were good friends and the production went smoothly, no matter how much the box office ended up with the director would take everyone skiing.
Gigi also said that one of the Easter Eggs in the film was her husband's guest appearance. "I thought it made a lot of sense, he had two Chinese lines 'very smelly, no problem' that he already knew how to say, because when he changed our daughter when she was younger he would say them." Did her husband like acting? Gigi said that her husband of course would not consider it as a lifelong career. This time he just lent the director a hand and only took some lai see. Would she ask her daughter to guest star next time? Gigi immediately declined. "Sometimes children aren't as easy to control as anyone would imagine."
DaDa dressed like her character in the film. She said that she just returned from Taiwan in the afternoon. She went with the director on this trip to shoot a Taiwan marathon promotional film. Everyday she only got six hours of sleep. "The last time I went with the director to promote in Taiwan was already six years ago for VULGARIA (DAI JOOK HEI KET). This time I am very happy that many fans still remember me, some came from Kaohsiung to Taipei to watch the movie."
Yanki Din (Ting Ho Yan) earlier was revealed as a school bully who stole a classmate's mobile phone. Later she also made a video to admit what she did and apologized to the classmate affected. Did the company know she would do that? Ting Ho Yan said that she talked about it with her manager and she has said what she wanted to say on the video already. She said that she contacted several classmates and already made reparation, but she only said that the classmates replied and accepted her apology.