courtesy of on.cc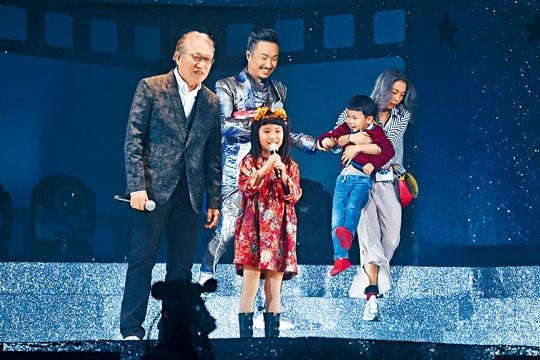 courtesy of singtao.com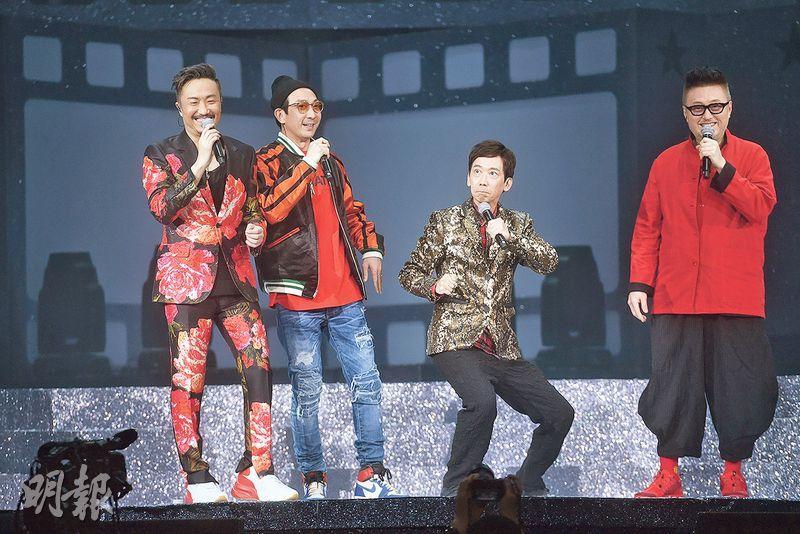 Ronald Cheng invites Sam Lee, Cheung Tat Ming and Vincent Kok to be his guest performers and announces DRAGON UNDERCOVER 3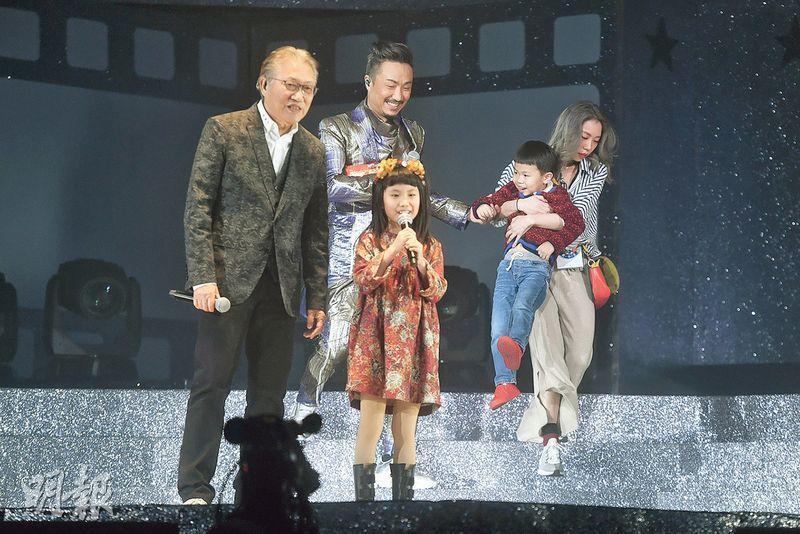 Ronald Cheng performs with his father and daughter Emma while his son Evan runs amok on stage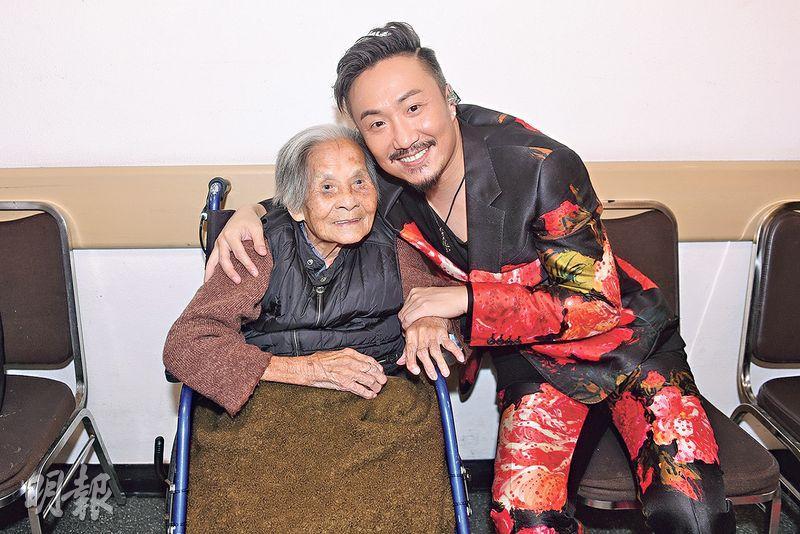 The 103 year old Sister Him raised Ronald Cheng and his father
courtesy of mingpao.com
Ronald Cheng Chung Kei's 5 show ONE MORE TIME WORLD TOUR concert two nights ago completed its Hong Kong Coliseum run. The film DRAGON UNDERCOVER (LUNG GUM WAI)'s team of Sam Lee Chan Sam, Cheung Tat Ming and Vincent Kok Tak Siu was guests. The film DRAGON UNDERCOVER 3 was announced for production this year, but they joked that they still lacked funding and had to raise it from the audience as they kept asking for lai see.
The final show's final guest performers were his film DRAGON UNDERCOVER (LUNG GUM WAI)'s team of Sam Lee Chan Sam, Cheung Tat Ming and Vincent Kok Tak Siu. They and Ronald took turn to deliver New Year greeting to the audience. Ronald even announced that this year DRAGON UNDERCOVER 3 will begin production. Kok Tak Siu said that both cast and crew were set, only the script was missing. He asked the audience what they would want to see and brought up Ronald appearing as a woman on POLICE REPORT, as he made fun of Ronald's legs as becoming lotus root legs. Ronald revealed that Lee Chan Sam after losing in rock, paper, scissors had to lick Mimi Choo's toes, and several machines were used to shoot the actual reaction. Aside from the script, they also said that they still lacked financing. They had to raise funding so they gave HERE COME FORTUNE GOD to the audience for lai see.
For the encore, Ronald continued to take requests from the audience and gave away commemorative tee shirts. He again thanked his wife Sammie Yu Sze Man for her support. He also did not expect to be able to perform at the Hong Kong Coliseum again in such a short time. In the end Ronald performed the hit JERK to bring to the concert to a perfect end.
At the celebration, Ronald estimated that DRAGON UNDERCOVER 3 will start production in August for a 2020 Lunar New Year release. He said, "Actually we already have a script, but the director (Kok Tak Siu) wanted me to lose weight down to a stick. He said my legs were the money makers."
Ronald also revealed that the original team would be in it and new blood would be added. He already contacted Law Kar Ying, Stephy Tang Lai Yun, but the details would have to wait for Kok Tak Siu's announcement.