Edmond Leung, Richie Jen
Cecilia So, Ekin Cheng
courtesy of on.cc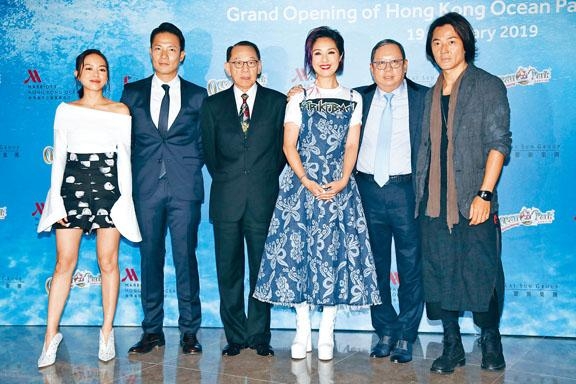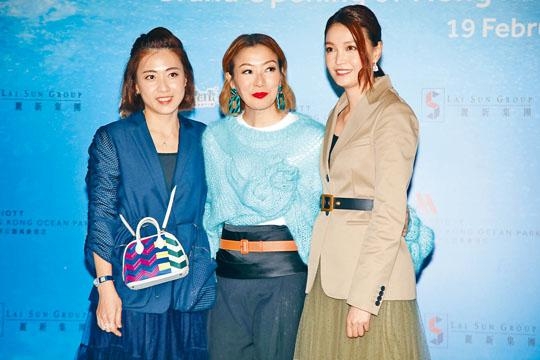 Sammi Cheng (center)
courtesy of singtao.com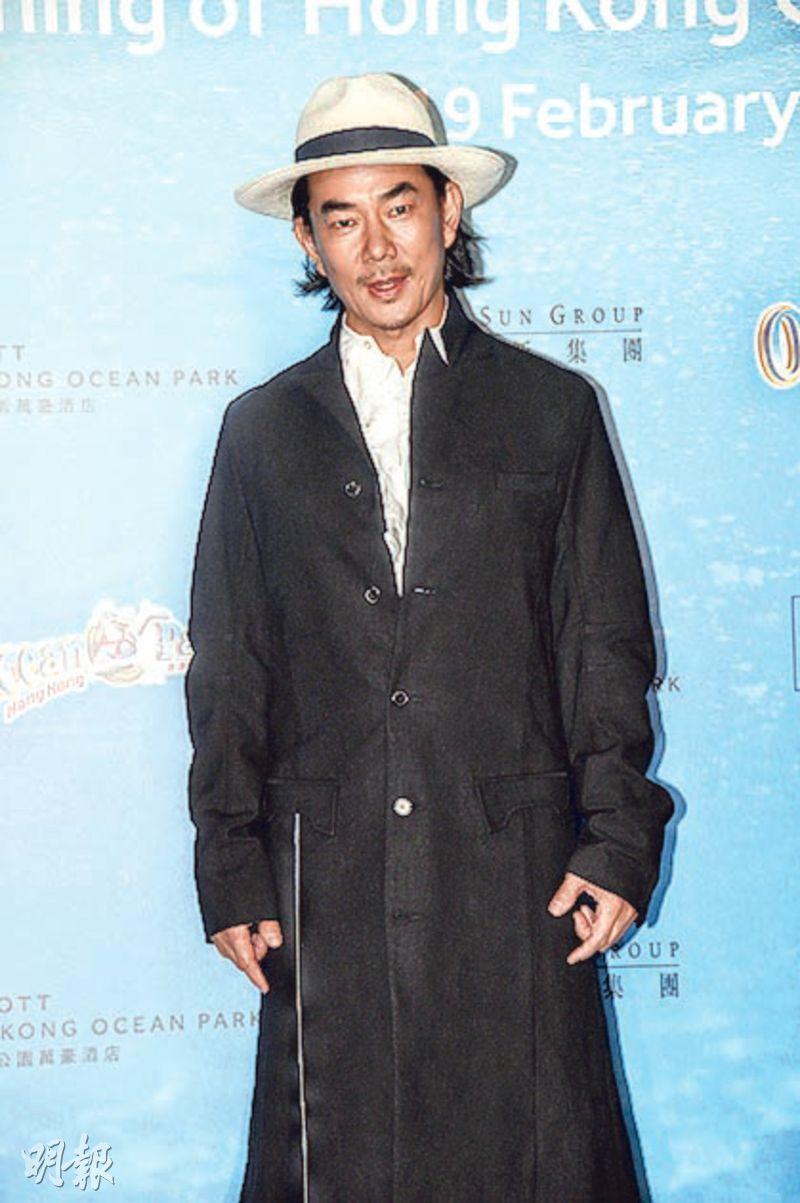 Richie Jen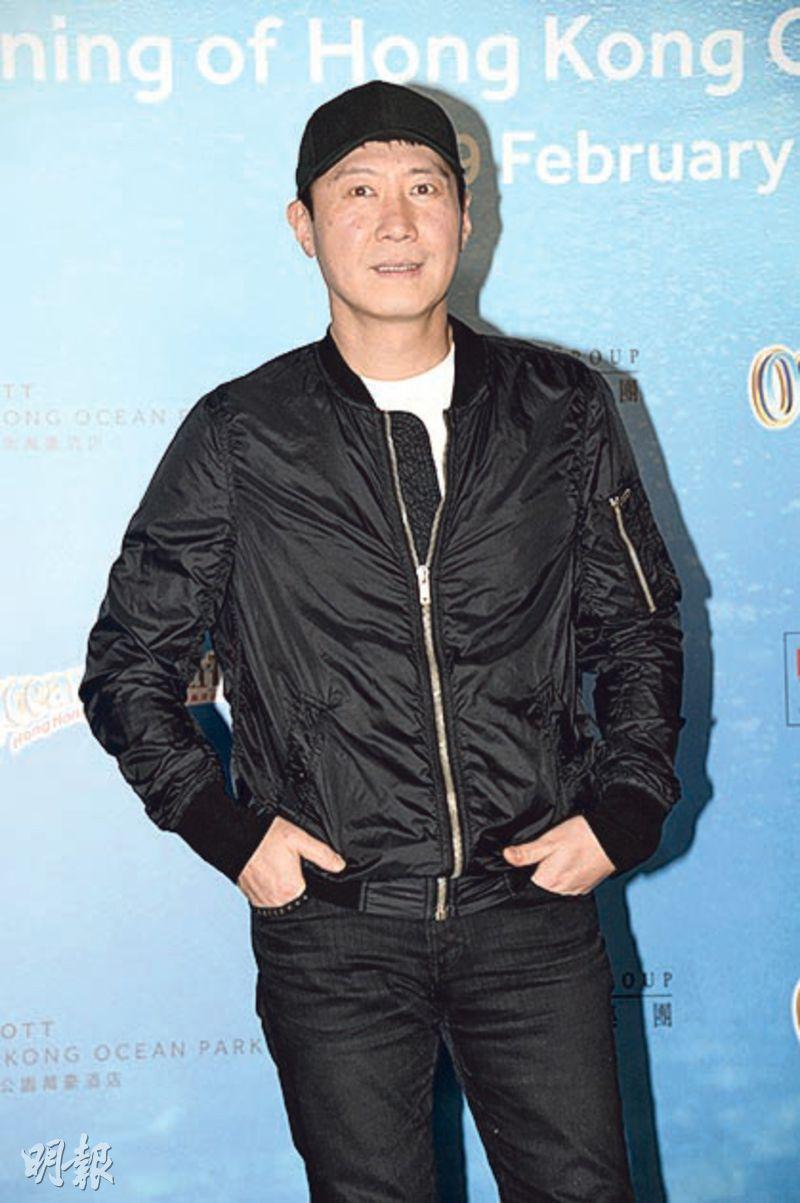 Leon Lai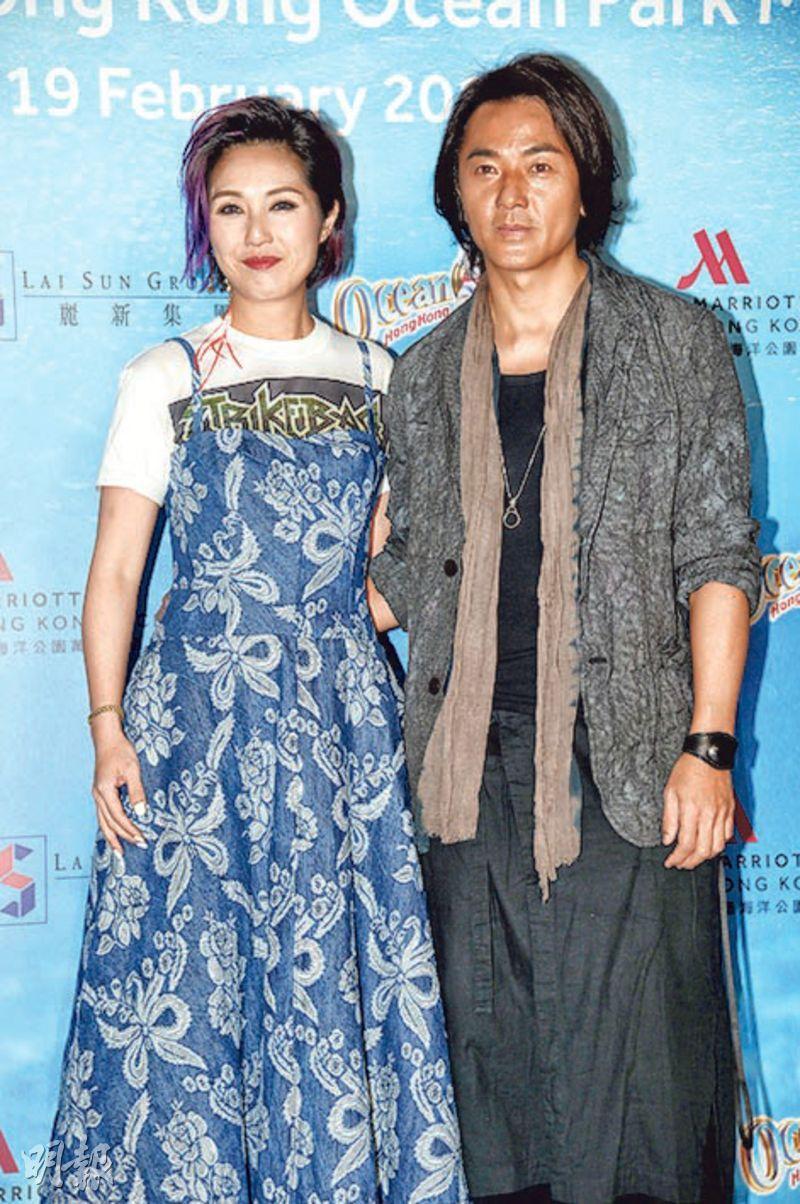 Miriam Yeung, Ekin Cheng
courtesy of mingpao.com
The Lai Sun Group, Hong Kong Ocean Park and the Marriott International Group organized Hong Kong Ocean Park Marriott Hotel yesterday officially opened and an opening party took place at night. Richie Jen (Yam Yin Chai) was one of the guests. Speaking of rumors that he would invest in starting production on the film PAO MA (HORSE RACING) again, he admitted that he would not only lose his salary but also would have to invest. Siu Chai said that he made movies to fulfill his dreams. The salary was a good script. Even if he had to, he still would do his best.
Siu Chai earlier worked on Taiwan director Doze Niu's film PAO MA. Due to Director Niu's sex scandal the film has halted production. Later Siu Chai was rumored to be investing in starting up production again. Siu Chai admitted, "I am preparing to grow my facial hair, and see if I have to gain weight, but I am not confident that I would be able to reach 100 kilograms (220 pounds) like before. Now I am at 82 kilograms, at my thinnest I went to 70 something kilograms. However I still don't have any easy days." As for when the film would start production, he said that he did not know yet. After the Lunar New Year the team would meet and see.
Siu Chai joked that he would have to buy a fake belly to play fat and admitted that lately he has not been trying to lose weight. During the Lunar New Year he kept eating to the point of having acid reflux. Speaking of losing his salary and paying for the investment, Siu Chai pouted and asked, "Why my movies don't make money? Ah To (Johnnie To Kei Fung) always says that . I make movies to fulfill my dream, Mr. To says that if I want to make money I should sing, my own salary is a good script. (Will you finance the movie yourself?) Now I am talking with the investors. Because there is a major scene yet to shot, we have to calculate how much the production budget will be. I will try to see if I can help out, if we don't then that would be for the best." He also revealed that the film so far is almost half made and could not take other jobs in between. Everyone thought that he retired. Actually in recent years he has been hiding during his film productions. TRIVISA (SHU DAI CHIU FUNG) due to inspection problems was unable to be released. He liked to do what he liked so he very rarely worked on the money making reality shows. Has his wife complained? He said, "The company would cry poverty."