courtesy of on.cc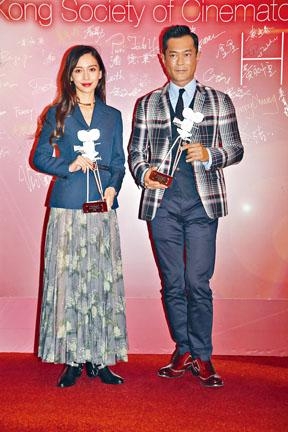 courtesy of singtao.com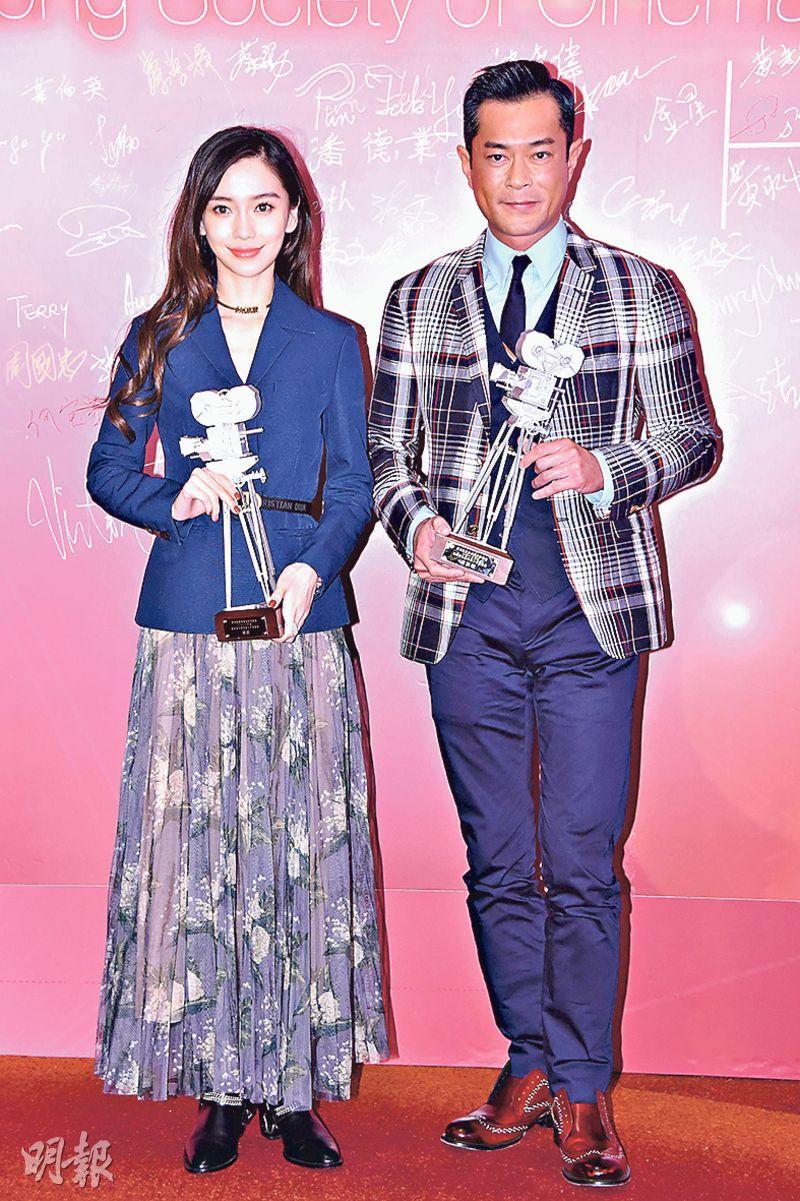 AngelaBaby and Louis Koo win Most Charming awards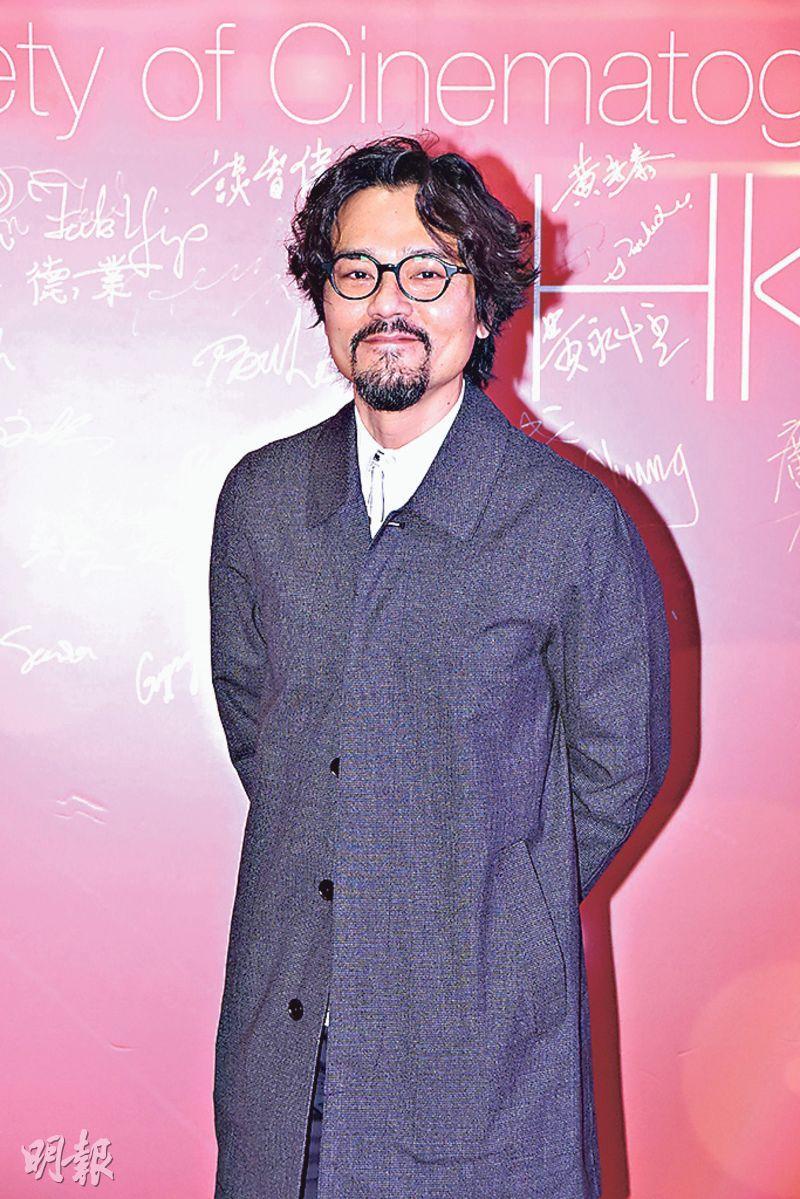 Gordon Lam will train in Yunnan for a month for his new film
courtesy of mingpao.com
The Hong Kong Society of Cinematographers honorary president Arthur Wong Ngok Tai, Louis Koo Tin Lok, AngelaBaby (Yeung Wing), Gordon Lam Ka Tung, Alex Lam Tak Shun, Cecilia So Lai Shan, Candy Yu On On, Ling Man Lung two nights ago attended the Hong Kong Society of Cinematographers 31th anniversary banquet. As in previous years three awards were presented. Koo Tin Lok and AngelaBaby received the Most Charming Actor and Actress. The film PROJECT GUTENBERG (MO SEUNG)'s director of photography Kwan Chi Yiu won the "award of the year".
Goo Jai received the charming award. He happily said that last year he won many awards in film, to be able to continue winning awards in the Year of the Pig truly was joyous and fortunate for him. The charming actors he admired would at different stages, ages, through film character interpretations, make him feel their charm. Thus there have been too many, but if he had to choose he would choose Darth Vader. As for how to be charming on camera, the position of the cinematographer was very important. It was about aesthetics, lighting, angels. AngelaBaby also agreed with what he said. Would they have the baggage of being idols? Goo Jai said, "No baggage now, even if I do it is only luggage." AngelaBaby said, "I have a little, I just carry it!" When did Goo Jai feel he was the most charming? He said, "Probably in my room at home, no one sees me so I can say whatever I want." Did he feel that he was very handsome in front of the mirror? He said, "If I look at a mirror, go wow and feel I am very handsome, I probably had a little mental disorder. I would have to see a doctor and take medication, I am just talking about myself! Actually I rarely look at the mirror, I don't have many at home. I am constantly facing the camera on the set, and I see myself on playback!"
Goo Jai loved photography but he did not have a habit of shooting photos with his mobile phone, unlike some people would take photos before meals and use apps to make themselves unrecognizable. Years ago he bought a camera, as he wanted to slow down the pace and take photos. Unfortunately he has always been too busy with work to do so. Baby also loved photography, especially after becoming a mother she would always take videos and photos for "Little Sponge". She really wanted to be a photographer. Goo Jai also said that six or seven years ago he thought about directing. However an elder said to him, directing required using the camera to tell a story, which was another science. "Thus if I direct I at least have to stop being an actor to study it, unfortunately I haven't had the time to plan it. However the future film world probably would develop even more new technology and production methods to coordinate."
Lam Ka Tung next month would go to Yunnan to train for his new film. Because he had to play someone who traveled across the country, he needed to improve his Putonghua and familiarize himself with how the Yunnan people lived until the official shoot in April. Ka Tung also of the film TRACEY (CHUI SZE) recently received several film offers for him to play transgender characters. He really wanted to take one, in which he would play a transsexual and would have "very extreme" performance. In addition, he would also produce a movie about seniors. He was working hard on inviting an elder everyone respected very much to perform. "I would have to kneel. If he would be willing to perform I would be very excited. However it would be very stressful because the script took 4 years to prepare!"