courtesy of singtao.com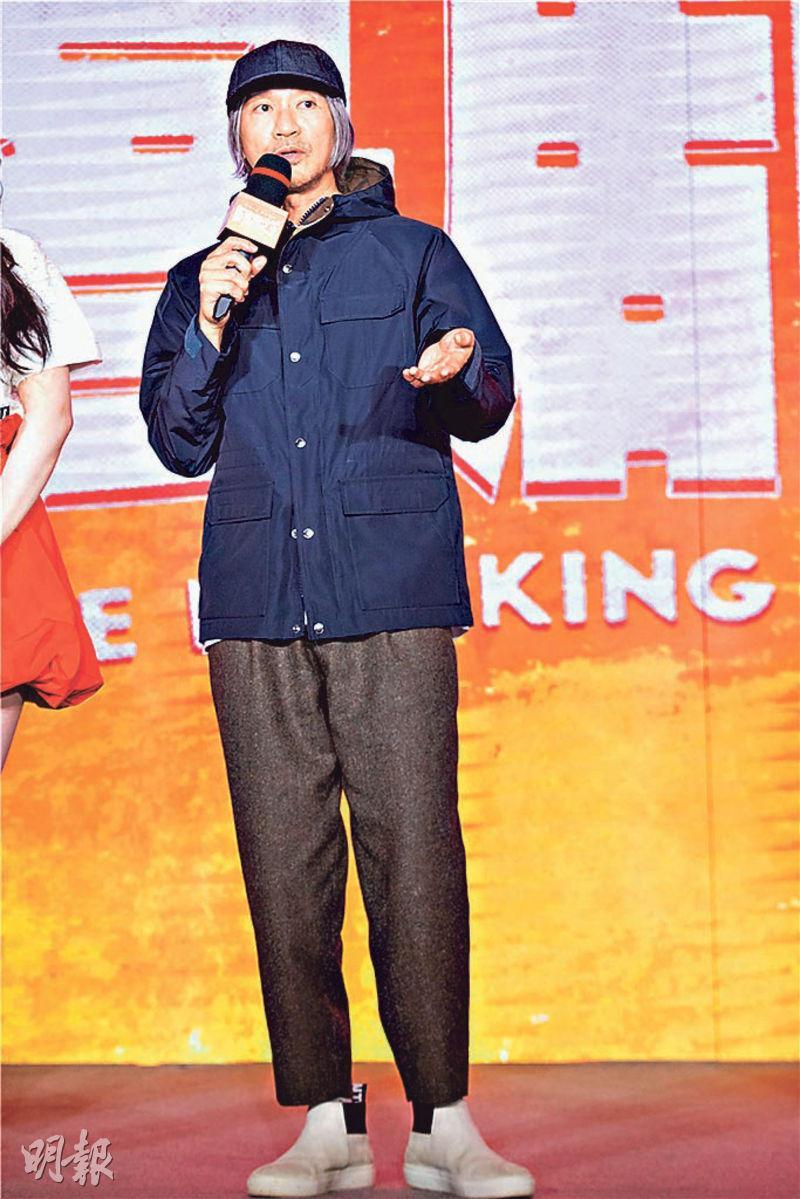 courtesy of mingpao.com
Stephen Chow Sing Chi earlier promoted NEW KING OF COMEDY (SUN HEI KET JI WONG) in Guangzhou. At the event a viewer asked Sing Yeh whether he would make KUNG FU HUSTLE 2 (GONG FU 2)? He said, "Right! Actually it isn't really KUNG FU HUSTLE 2, it's only similar. It is a modern story that takes place overseas, but it is a little similar to the direction of KUNG FU HUSTLE."
Would he perform? Sing Yeh joked, "Can I? You think......" The audience roared with "You can" and some even loudly said, "You can even play an extra!" Sing Yeh replied in Cantonese, "That's right! I am an extra, and I am now a several decade old extra." Although the audience screamed that they would not mind, Sing Yeh said that he would mind. He even said that now he was "not as much a fighter".
A viewer joked that in the film he could be on the receiving end of the fight. He said, "Really! That actually can be considered. Let's go with that!"
Sing Yeh also mentioned that since retreating off screen to now, he constantly had offers to make movies. He had so many offers that the line could reach France, but he never agreed to perform. He said that it was unrelated to his high salary. He said, "I have no problem with how expensive it is because few things are what I want to do. I wouldn't do it unless it is something I want. I am not doing anything for money."
NEW KING OF COMEDY two days ago announced that it passed the 500 million RMB mark at the Mainland box office, still quite a distance from the top film THE WANDERING EARTH. Kitty Zhang Yuqi supported Sing Yeh and posted, "No one can be invincible, no one would not be saddened when they fall. If he can, I think he would be someone who is still willing to present his work to the audience even after the universe is destroyed...... NEW KING OF COMEDY to me still is the king of kings."