courtesy of on.cc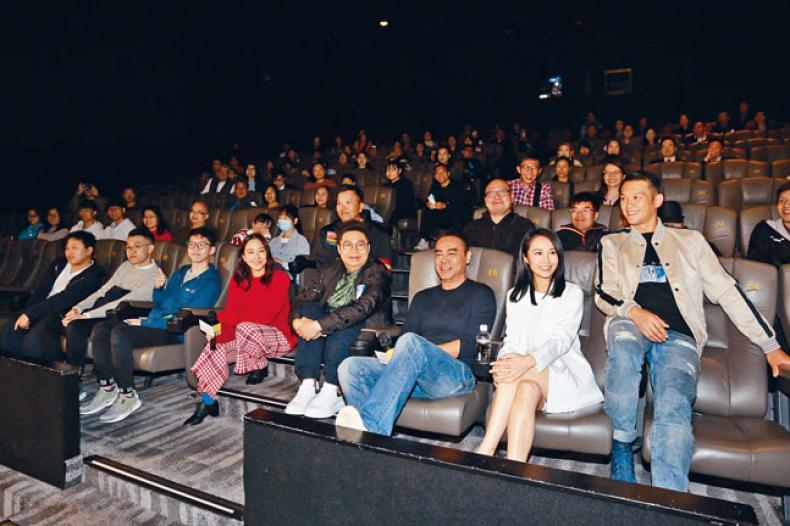 courtesy of singtao.com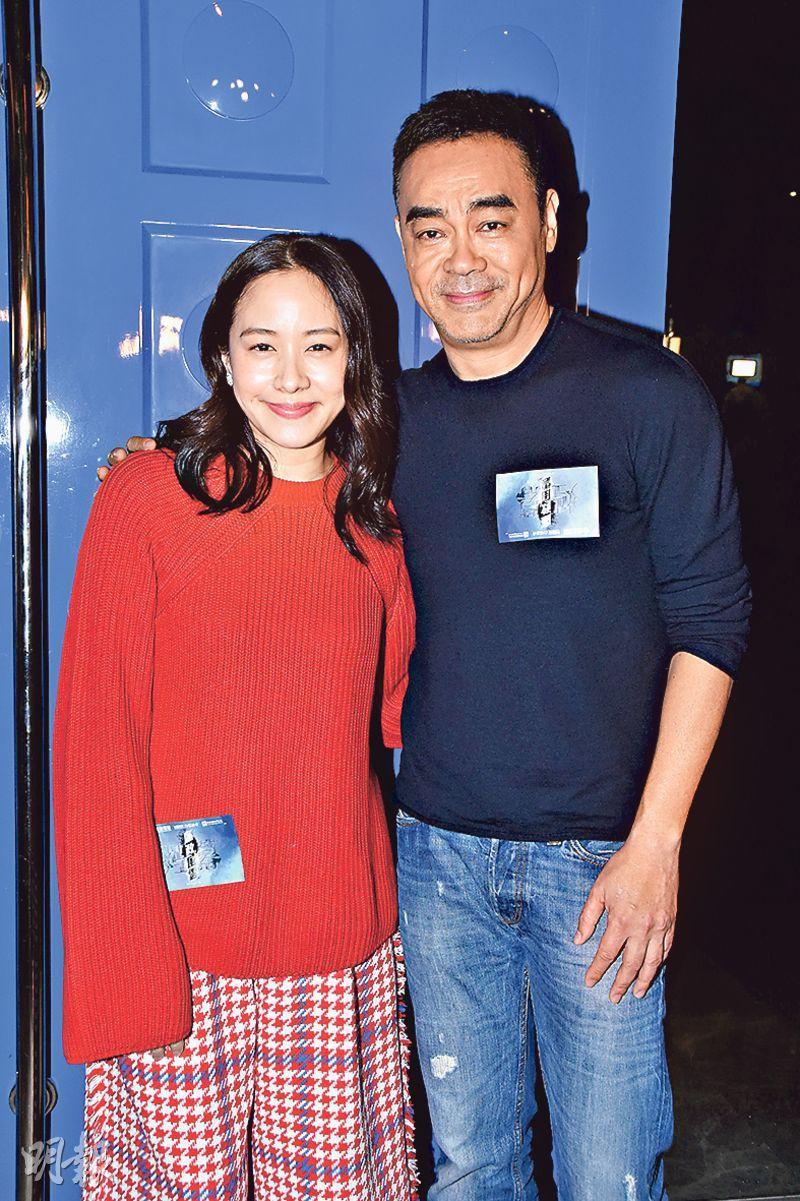 Karena Lam teaches Sean Lau the most important thing at audience appreciation is to smile.
Alan Mak jokes that Anthony Ho may be the lead next time and Anthony Ho is stunned
courtesy of mingpao.com
The Alan Mak Siu Fai directed and written Emperor Lunar New Year films INTEGRITY (LIM JING FUNG WON YIN MOK) as of yesterday made over HK$ 23 million in Hong Kong to become the Chinese film champion. Yesterday Mak Siu Fai led actors Sean Lau Ching Wan, Karena Lam Ka Yun and Anthony Ho Yuen Tung to attend audience appreciation events. At his first audience appreciation event Ching Wan was a little nervous but still remembered to take jabs at Ka Yun. Sitting with Kathy Yuen (Tong Yi) he also joked, "Finally I can go to the movies with Tong Yi." Later they also played games with the audience and gave away lai see.
As for the good box office performance, Ching Wan said that everyone worked very hard on promoting so they were elated with the return. He also said that he attended the first audience appreciation event in his life. He stated that he rarely participated and was a little nervous. He did not know what he would need to do. The crew told him to quietly enter the venue and sit down as a viewer. He said that he really liked to watch movies. If suddenly a group of people entered he might not be able to accept that. Luckily the audience appreciation events were either before or after the show. No long an audience appreciation rookie, Ka Yun felt that she would be able to see the audience's feeling very directly and sincerely. Their response could be used as research. She also taught Ching Wan to remember to smile at the event. Ching Wan asked her, "What if the viewer says Ching Wan look how your acting turned out? Should I still smile?" Speaking of a sequel, Ching Wan said that he hoped to have a chance but it would depend on the boss. If so it will start production next year.
Director Mak Siu Fai and Ho Yuen Tung spoke to the media. Mak Siu Fai said that he was pleased with the good box office performance and hoped that everyone would continue to support the film. He also said that the film's good word of mouth probably was connected to Hong Kong film. In addition it was more serious, he felt that not only comedy would be a hit. Planning to make sequel, he was asked whether he would fight for the Lunar New Year slot next year. He said that it would be very hard to say, the script has always come first for him. Right now he only had a concept and no complete script. This time the scrip took nine months to write. Would the sequel bring back the original team? He said that the continuation of certain characters would be even more entertaining, like Ho Yuen Tung, the Lau Ching Wan and Lam Ka Yun played couple. He even joked that next time maybe Ho Yuen Tung would be the lead. Ho Yuen Tung was scared stiff when he heard. "Whatever the director asks me to do I would do, this time being able to work with the director and a strong cast of actors I am very happy."