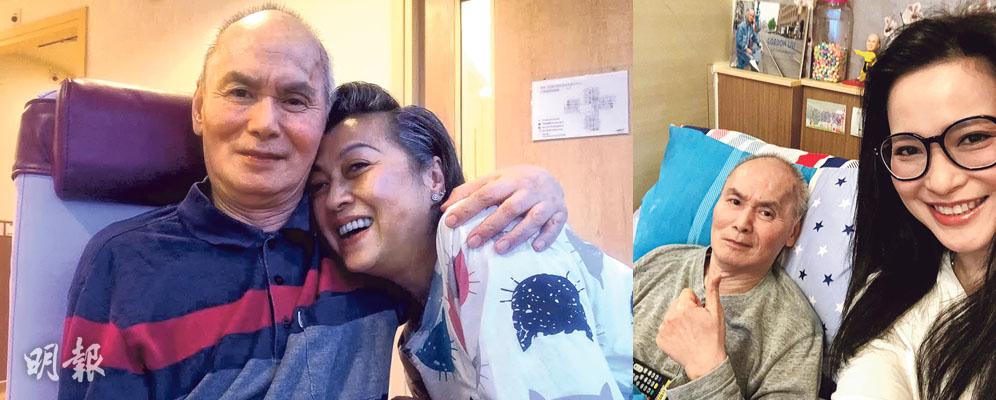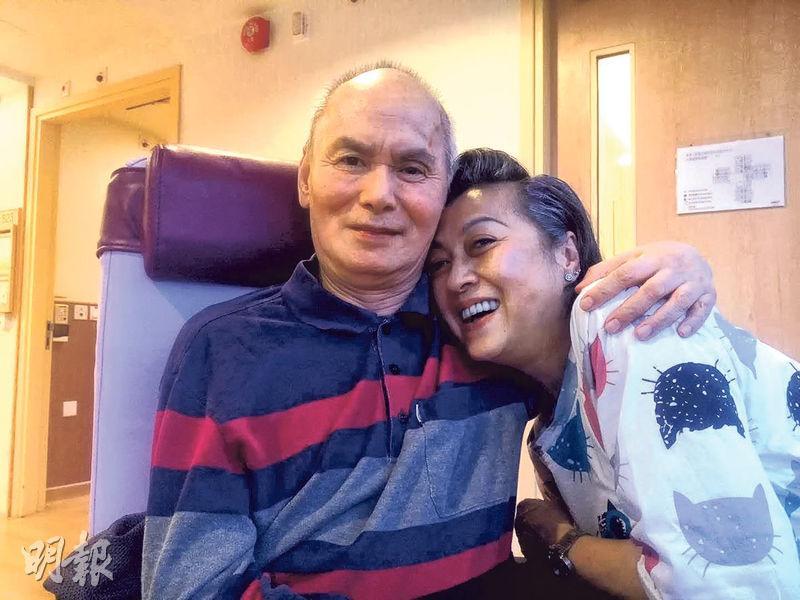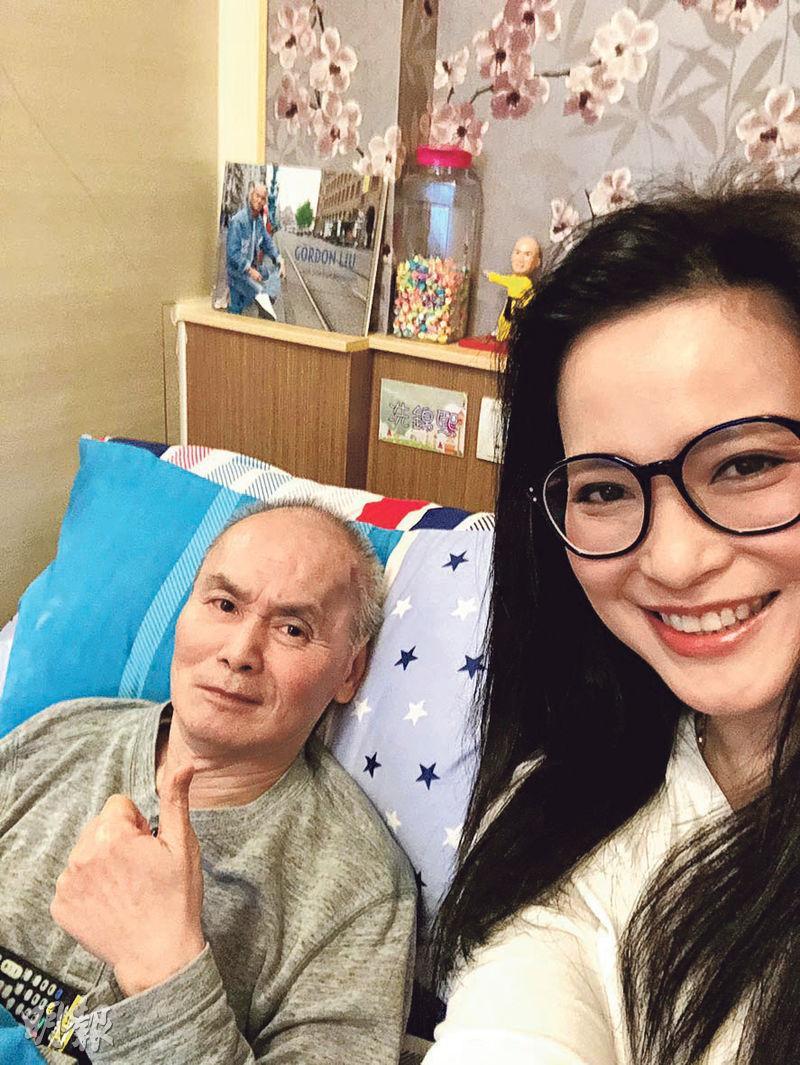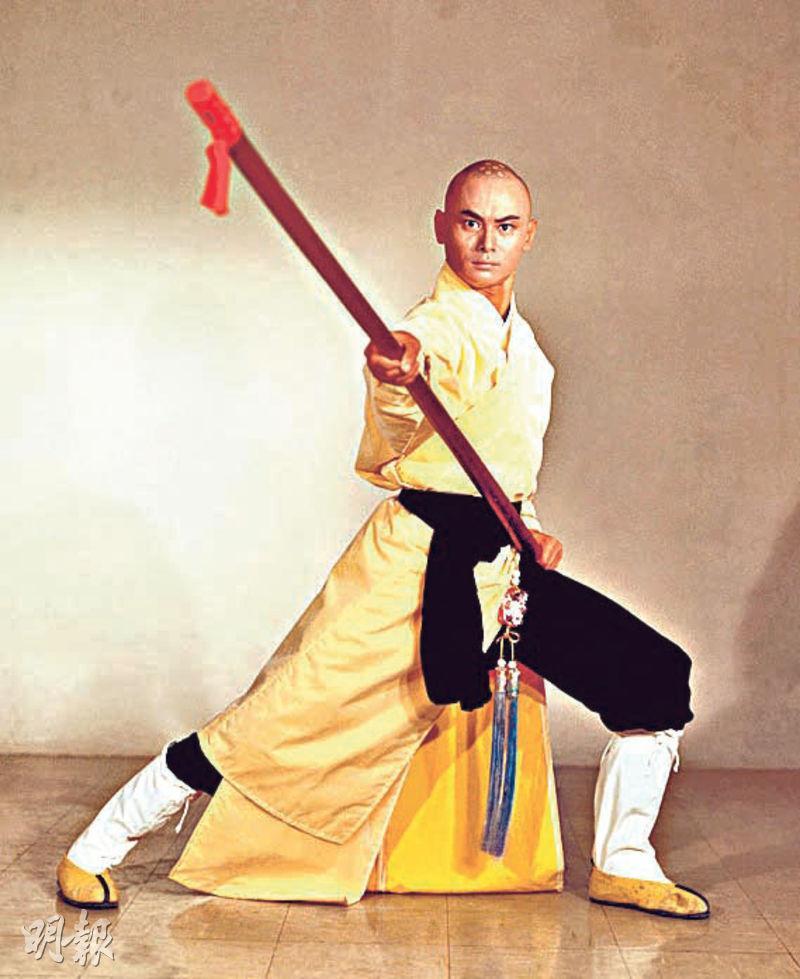 courtesy of mingpao.com
The 63 year old Shaw action star Gordon Liu (Lau Ka Fai) in 2011 suffered a stroke and became paralyzed. In 2013 his friend Fan Yik Man helped him with his life and treatment and Lau Ka Fai's condition improved in recent years. Earlier a friend of his Shaw days Lee Din Long returned to Hong Kong and visited Lau Ka Fai and they happily talked about the past. In the photos Lau Ka Fai appeared to be in good spirit.
Lee Din Long was the late director Lee Han-Hsiang's daughter. She has never worked with Lau Ka Fai on a movie but privately they were good friends. Lee Din Long retired from show business and got married in Taiwan. In recent years she made Beijing her home. While on her way to visit family in Taiwan, she stopped by Hong Kong for two days to mainly visit Lau Ka Fai with her husband.
Before his stroke, Lau Ka Fai often returned to work in the Mainland. When he was in Beijing he would visit Lee Din Long, as he became good friends with her husband as well. Lee Din Long after visiting Lau Ka Fai felt comforted. She said that Master Lau was eating and living well, with quite an appetite! She also said that Lau Ka Fai was able to take care of himself and eat on his own, but with friends he would show his mischievous side as he jokingly asked Lee Din Long to feed him.
Since Lau Ka Fai's stroke, not only his health and activity abilities were affected but his mood as well after family and assistant financial disputes. In recent years after suitable care and rest his condition appeared to have improved. Fan Yik Man said that during the Lunar New Year holiday many friends visited Master Lau. Aside from Leung Ka Yan, his friends from Singapore visited as well. Thus Master Lau was in great spirit.
How is Lau Ka Fai's health? Fan Yik Man said, "He is fatter than earlier. Lately he has been willing to go outside for walks, with some exercise he slimmed down a little. Because early after his stroke he didn't receive proper care, he missed his treatment golden period. Thus even physical therapy later he might not be able to regain his mobility. Right now he needs someone's help to be able to walk."
Fan Yik Man revealed that Lau Ka Fai's favorite "sport" was playing mahjong, for which he was the most alert. Because most of his nursing home residents were female, he often played against only women but he still won. "Earlier he said that he wanted to change his image and grow facial hair. The nurse and I asked him not to but he declined to shave. One day his mahjong friend said that he looked very ugly with facial hair, and he immediately asked the nurse to help him shave."
Some said that Fan Yik Man has been noble and loyal for taking care of Lau Ka Fai over the years and helping his condition improve. She said that she has been very busy with work and had to thank the workers at the home for his care. Her friends also constantly helped and would take Master Lau out for tea.