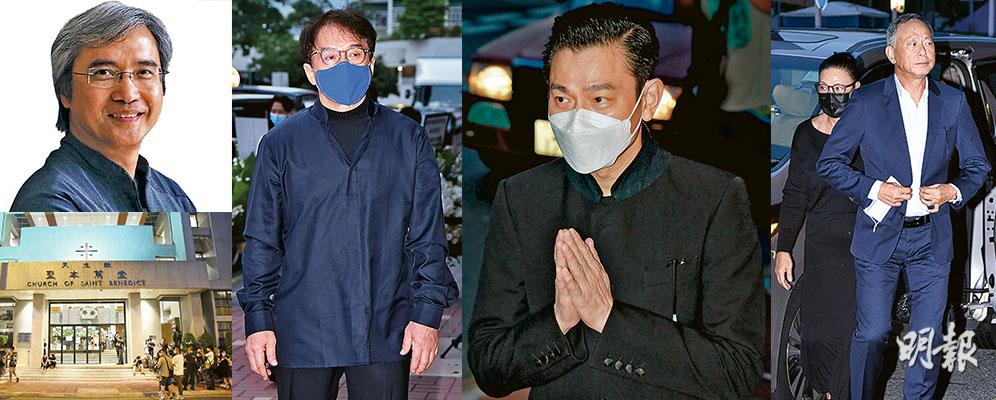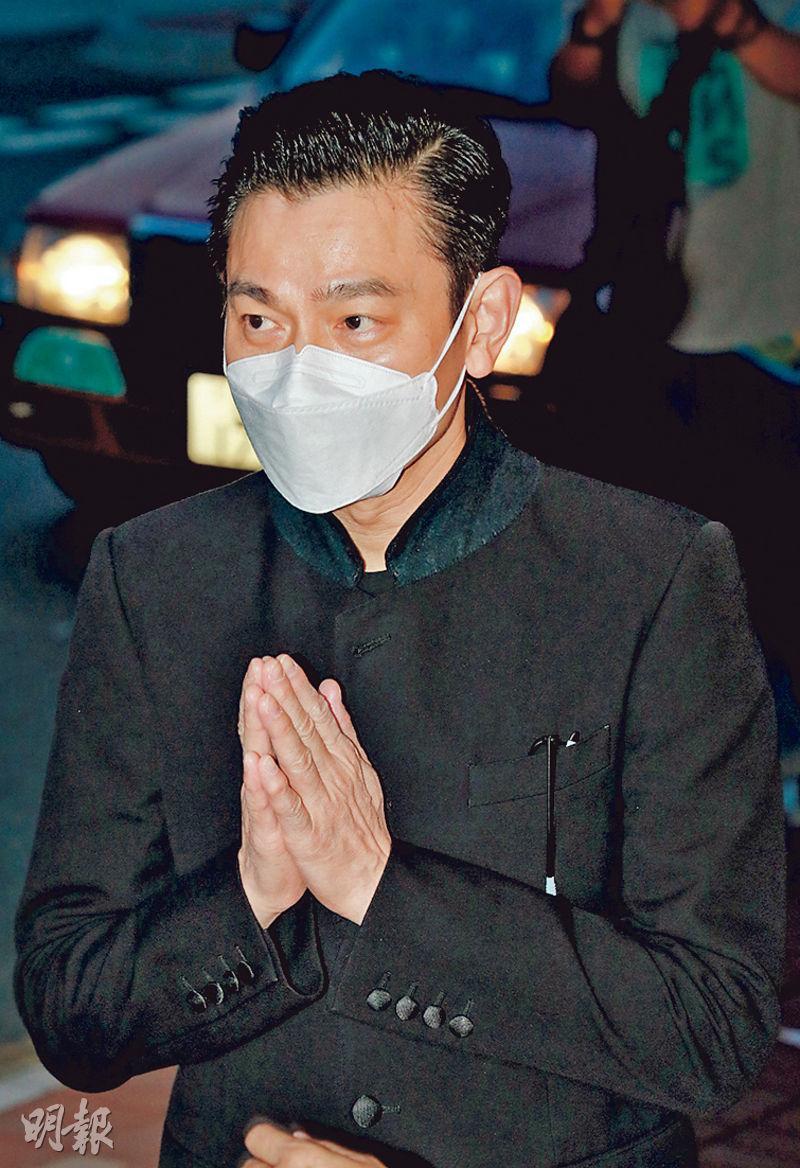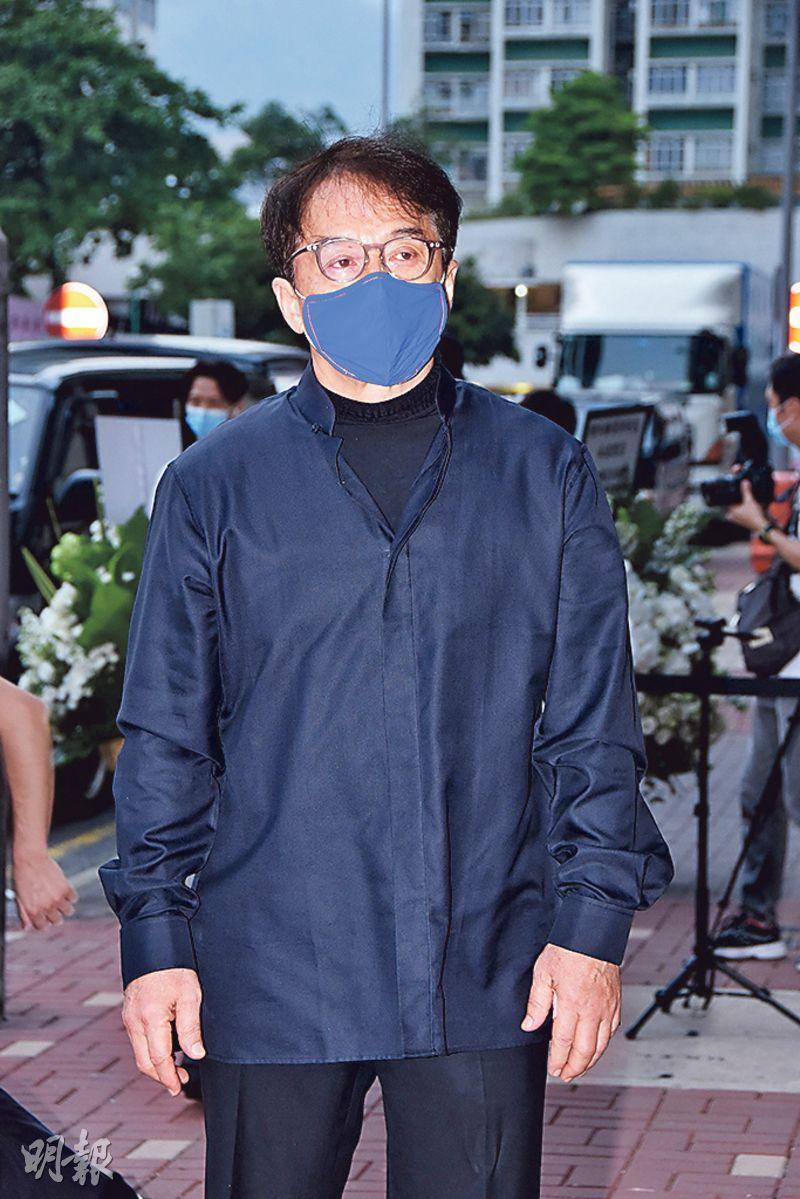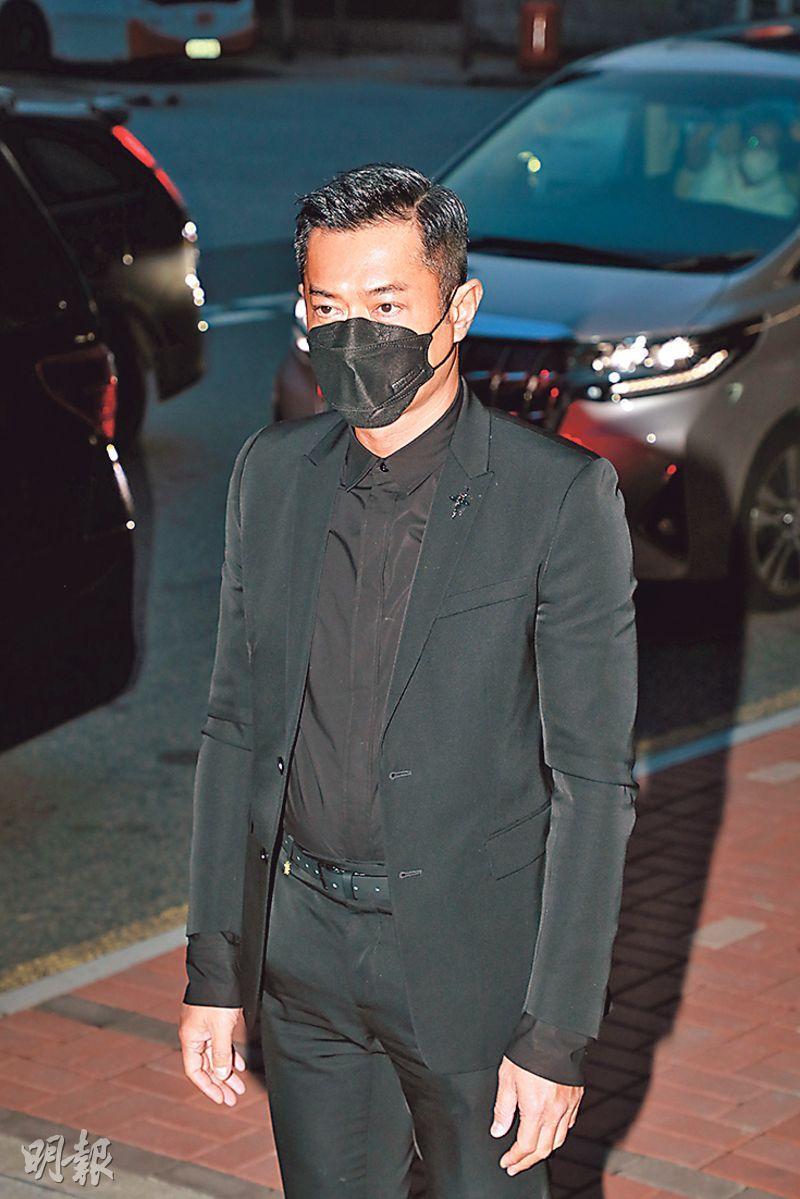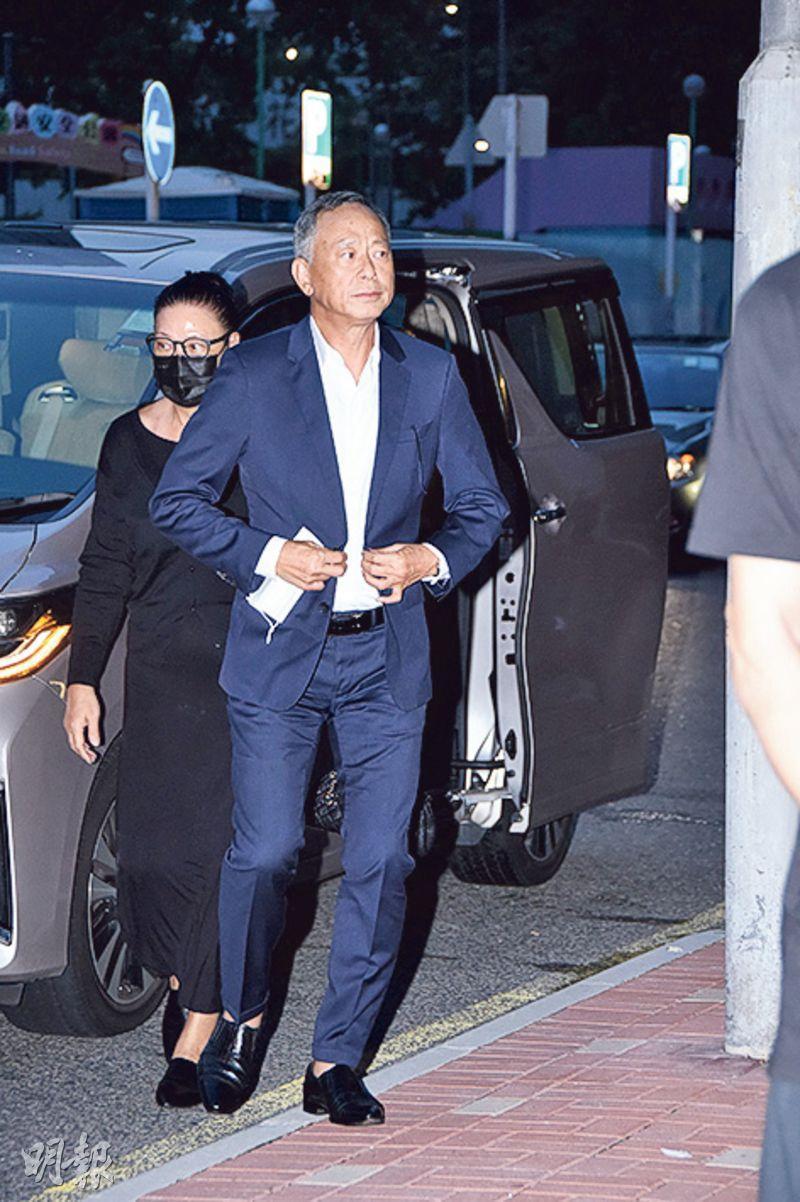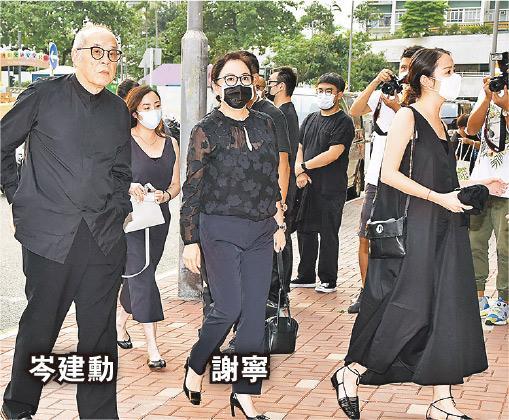 John Shum, former wife Tse Ning and their daughters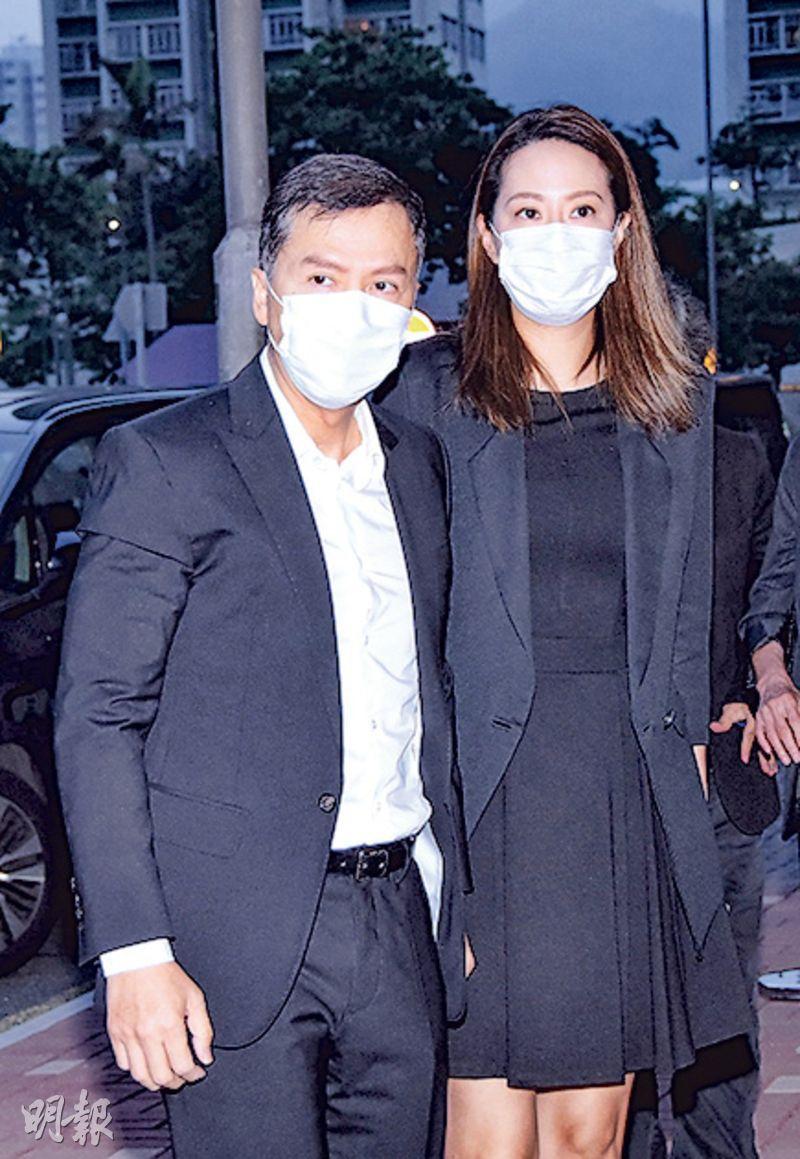 Donnie Yen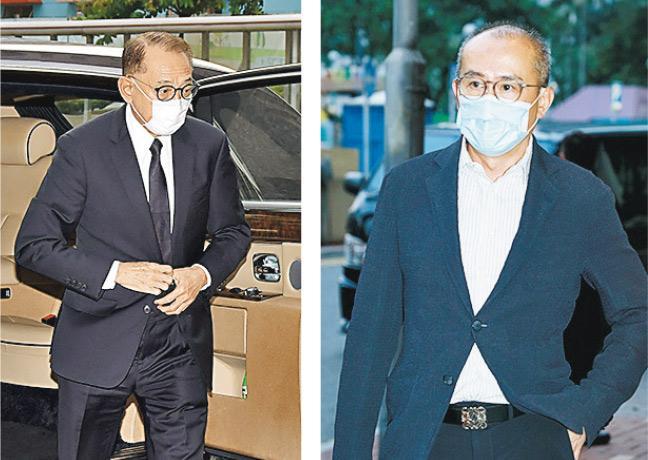 Albert Yeung, Daneil Lam
courtesy of mingpao.com
Johnnie To
Benny Chan
Louis Koo
Albert Yeung, Jackie Chan
courtesy of on.cc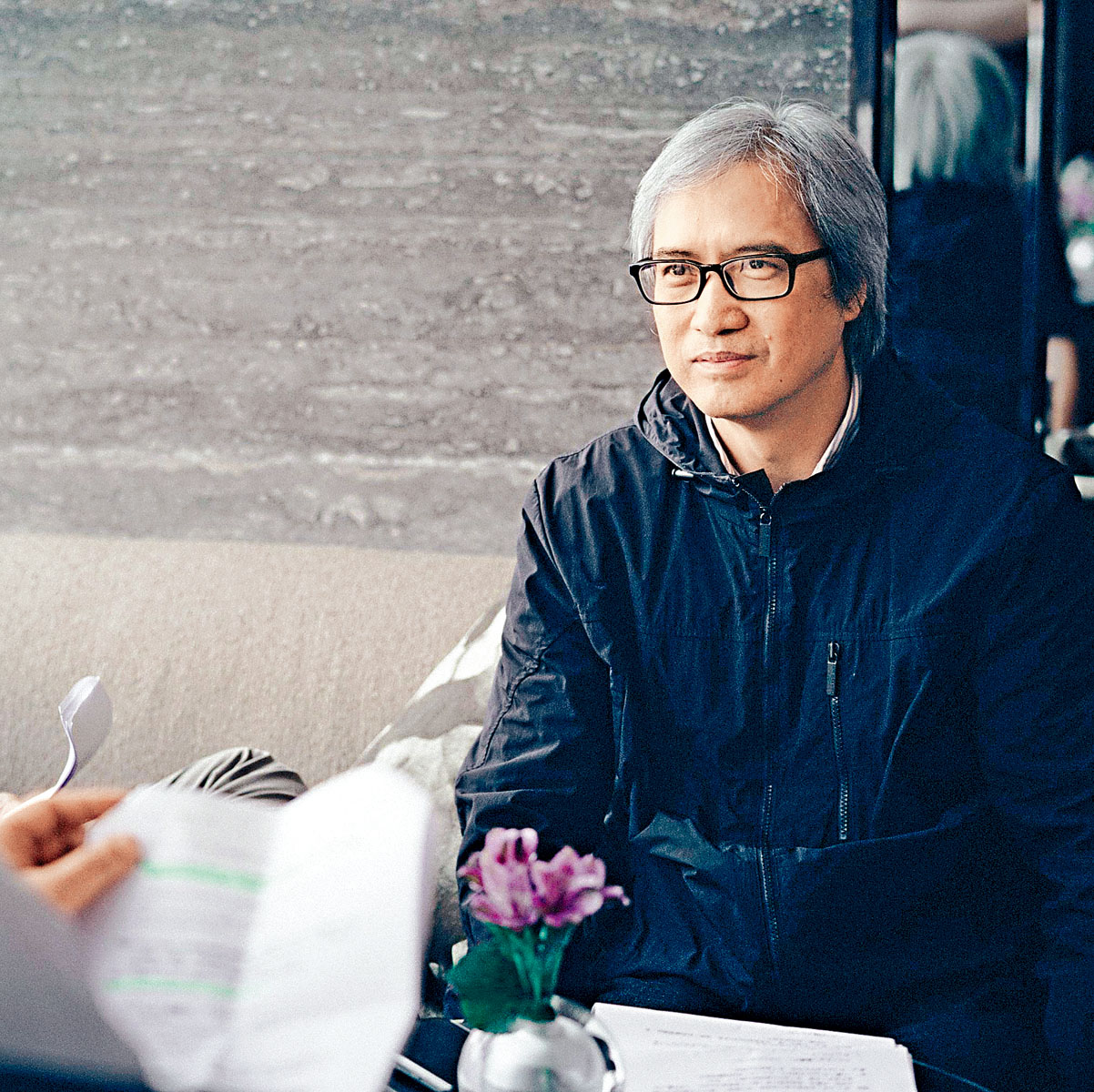 courtesy of singtao.com
Famous director Benny Chan Muk Sing passed away from nasopharyngeal carcinoma on August 23rd at age 58. A Catholic, Director Chan's memorial took place yesterday at St. Benedict's Church in Sha Tin. Funeral would take place on the morning of September 7th. Director Chan's memorial was attended by many film industry superstars yesterday, including Jackie Chan, Andy Lau Tak Wa, Louis Koo Tin Lok and Donnie Yen Chi Tan. They all gave him an ovation on the final stage of his life. Chan Muk Sing's mentor Johnnie To Kei Fung said that after working together for 39 years, he was the most outstanding one. He was humble, respected his mentors and valued morals, committed and professional.
Director Chan's noble character and outstanding talent won him the respect of many in the industry. Artists who have worked with him before all had nothing but praise. Even though his family wanted to hold a low key funeral, many superstars still attended to bid farewell to Director Chan. Yesterday evening artists came to pay their respect. Jackie Chan waved to the media and rushed inside. Jackie Chan worked with Director Chan on WHO AM I, NEW POLICE STORY, and ROB B HOOD. Koo Tin Lok waved when he arrived to indicate no interview. Lau Tak Wa put his hands together. Director Chan's mentor To Kei Fung and his wife hurried into the hall like others and did not stop for an interview. Others included Emperor boss Albert Yeung Sau Sing, Elaine Lok Yi Ling, director Kwan Shun Fai, Law Wing Cheong, Universe film boss Daneil Lam Siu Ming, Donnie Yen Chi Tan and his wife Cissy Wang, Ken Low Wai Kwong, ECHOES OF THE RAINBOW director Alex Law Kai Yui, Mabel Cheung Yuen Ting, and Albert Lee.
Donnie Yen Chi Tan, Jackie Chan, Albert Yeung Sau Sing after the memorial left with a program. To Sir came out to speak with the media. he said that the atmosphere of the memorial was great. Everyone missed Director Chan very much. When asked what he would miss about him, he got teary eyed and could not speak. He said because it was hard to say so he could not say.
To Sir said that they have known each other for over 40 years, and made movies for 39 years. "In my film career I have worked with many assistant directors, Chan Muk Sing was the most outstanding one." Admitting to his ill temper, To Sir said that it was very rare for him to be able to be his assistant director.
"Whether I was good or bad, he would take his responsibilities to his fullest. Sometimes even I could be helpless with him, because he would use some threatening method and say that if it wasn't deal it would be big trouble. I was then be forced to do it. After his arrangement and positive attitude, I would always feel that he was keep watching over me. Actually he has done a lot that I appreciated. Between 81 and 82, the most memorable was he wanted to join the film industry. He was very passionate and enthusiastic about film. Thus by chance I recommended him to join Cinema City to work on a Leung Po Chih directed film. Leung was very pleased with his performance. At the time I said if I was pleased no one would be displeased. We worked together again in 89 on his directing debut A MOMENT OF ROMANCE (TIN YEUK YAU CHING), so our friendship was built from early collaboration. Over that period he has never asked me for anything, he helped me his whole life. Instead sometime when I ran into trouble I would always ask him for help. Once I rented a funeral parlor for a shoo but suddenly I couldn't shoot it due to a fever. I asked him for help or otherwise I would lose the rent. I just gave him a page of dialogues. The next day he was done. He would never worry anyone."
To Sir also pointed out that Chan Muk Sing respected his mentors. Almost every year he would pay him Lunar New Year visits at his home. He was humble so he won the hearts of every boss. He also was the role model for the next generation. Unfortunately he passed away before age 60. Among all his work, he was uncertain which one was his favorite. He was a film industry talent, with an innate ability, commitment and professional ethics.
As for Mrs. Chan, To Sir said, "I didn't see Mrs. Chan at the memorial, maybe she would be at the second half. I believe she would be very emotional, because despite how difficult the days were she still had to live them. She definitely would be heartbroken. I hope his wife would positively say life since she still would have to take care of their children. Optimistically, one day they will meet again. (Did Chan Muk Sing have any financial problem?) I am not sure, I don't believe there would be any big problem. I never heard about him yell about finances. He probably was someone who knew how to make arrangements." To Sir's secretary helped with this funeral.
Friends who sent floral arrangements in the industry included Mr. and Mrs. Jackie Chan, Sean Lau Ching Wan and Amy Kwok Oi Ming, Miriam Yeung Chin Wa and Real Ting Chi Ko, the Hong Kong Federation of Film Workers, the Hong Kong Stuntman Association, Stanley Tong Kwai Lai, Josie Ho Chiu Yi and Conroy Chan Tsz Chung, Andrew Lau Wai Keung, Chin Kar Lok and Angela Tong Ying Ying, Patrick Yam Yiu Man, Patrick Kong ( Yip Lim Sum) and others.
Due to the pandemic, all attending guests were required to have their temperature check before entering. Out of respect for the family's wishes, the venue and the memorial prohibited photography and media coverage.