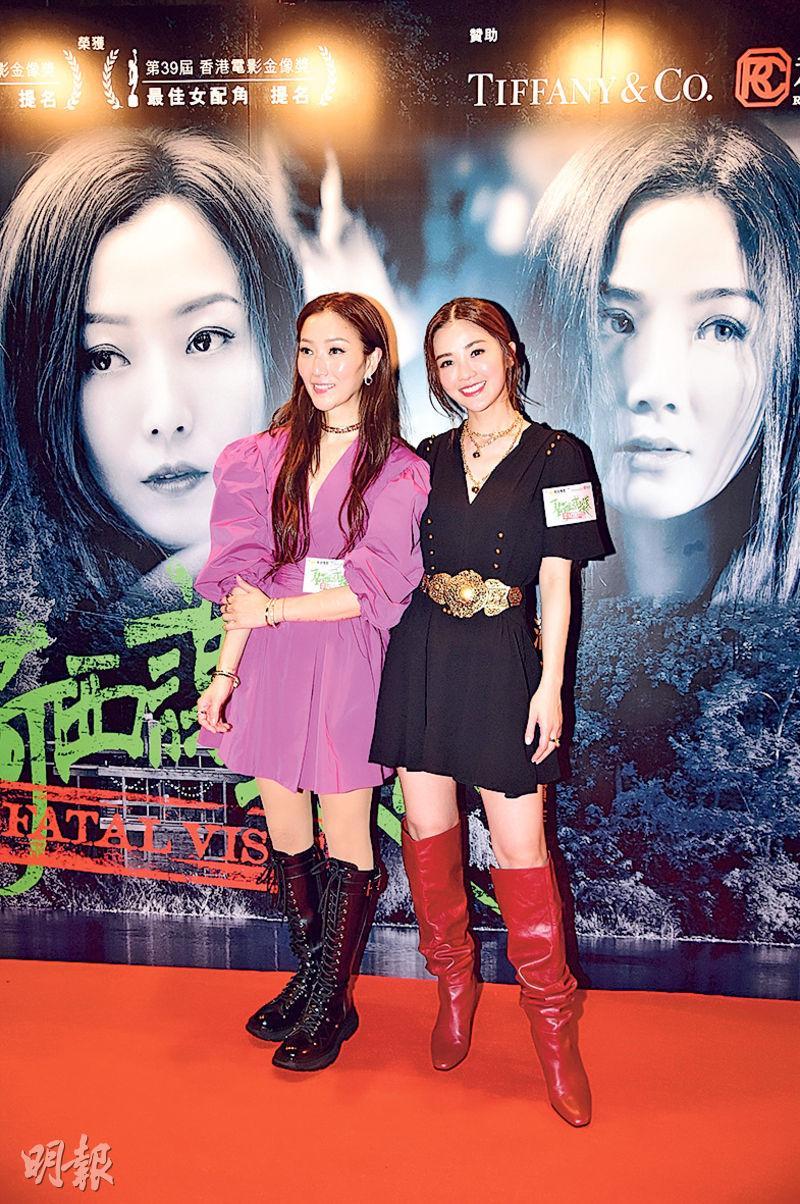 Sammi Cheng says under the pandemic she does not dare to invite anyone to see the movie. Charlene Choi says that she will watch it with her boyfriend later.

Boss Albert Yeung and his wife are pleased with the film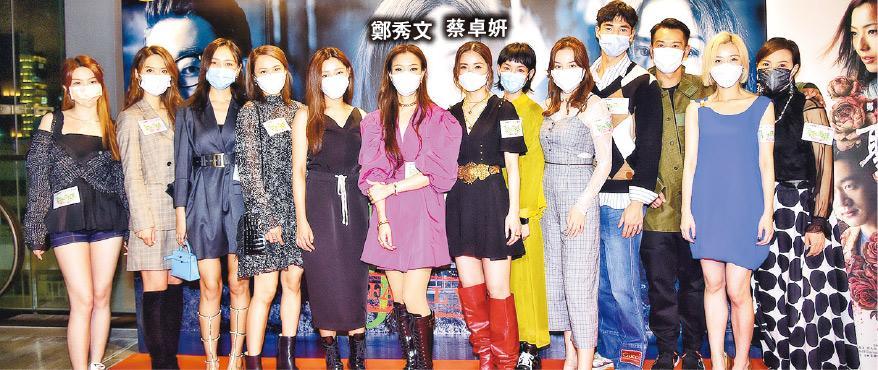 Emperor artists show their support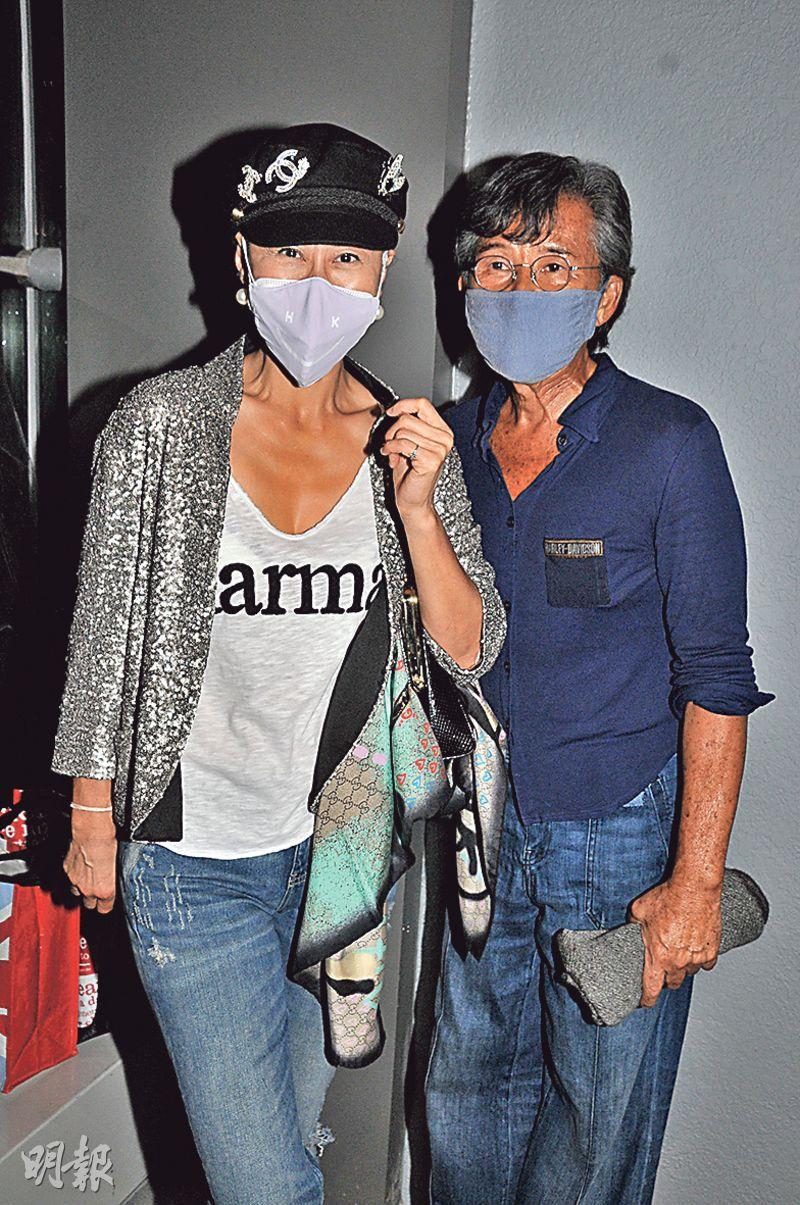 Sally Yeh and George Lam takes the rare chance to see friends during the pandemic
courtesy of mingpao.com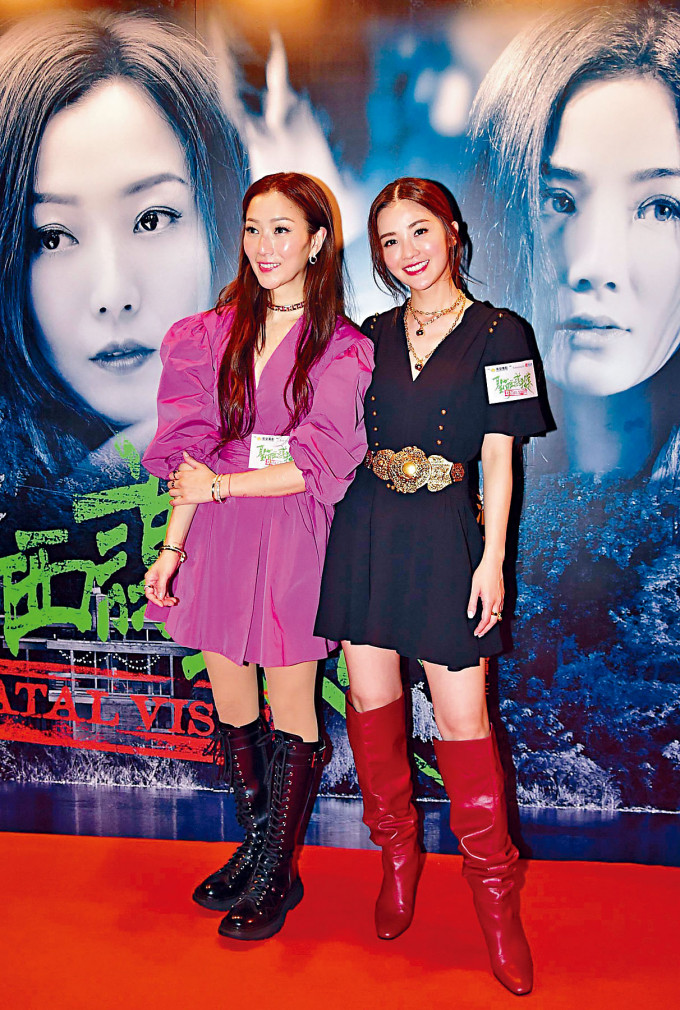 courtesy of singtao.com

The Calvin Poon Yuen Leung directed, Sammi Cheng Sau Man and Charlene Choi Cheuk Yin starred film FATAL VISIT (SING HOR SAI MAU SAK ONG) two nights ago held a premiere in Tsim Sha Tsu. George Lam Chi Cheung and his wife Sally Yeh (Yip Sin Man) were among the attendees.
Neither female leads Sammi and Ah Sa invited their other halves to attend. Earlier rumored to have broken up with her boyfriend, Ah Sa said that she would watch the movie with him later. "(You don't plan on using action to clear up the break up rumor?) We didn't so we don't need to clarify anything. (Is your relationship very stable?) We know our own business, we didn't get mad over the rumor. It wasn't the first time anyway."
Speaking of Gillian Chung Yun Tung earlier fell in her Mainland hotel bathroom and required stitches, Ah Sa said that when the accident happened her heart leapt out of her chest. "When I saw her all bloodied in the photo, very serious and very scary. A friend even asked her if it was special effect make up. Luckily her eyes and brain weren't injured, Ah Gil's wound was as long as her brow. Maybe young girls are different. They recover fast. The stitches are already out. She still has a scar but it would slowly fade." She also revealed that Ah Gil was resting and would return to Hong Kong in November.