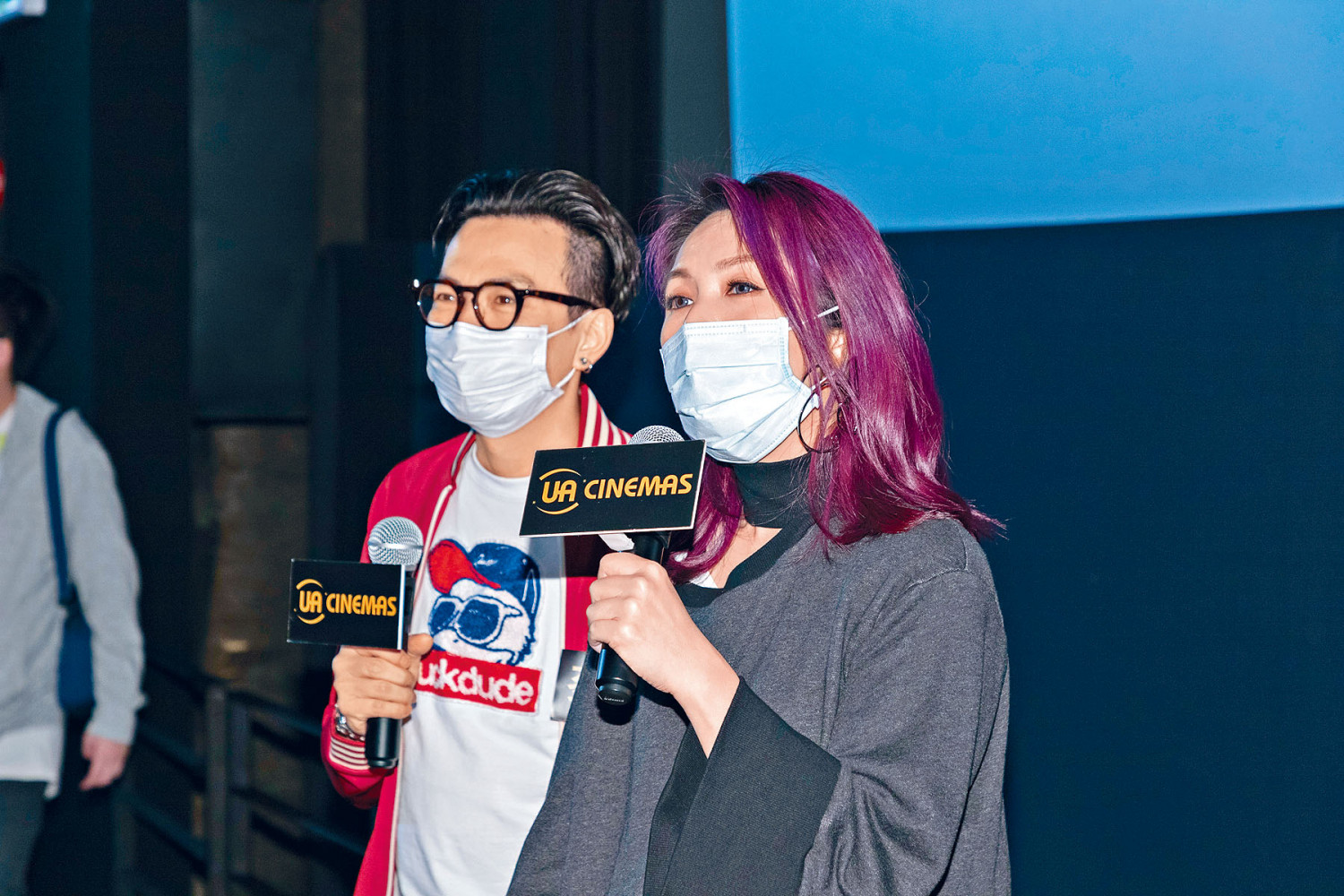 courtesy of singtao.com

courtesy of on.cc

I'M LIVIN' IT (MAK LO YUN) has been released for more than a week and performed well at the box office. In the past few days Aaron Kwok Fu Sing, Miriam Yeung Chin Wa, Cheung Tat Ming and director Wong Hing Fan appeared at audience appreciation events and shared their experience. The audience response was very enthusiastic.
I'M LIVIN' IT 's audience appreciation shows began las Thursday. Tat Ming with his character in the film won the Hong Kong Film Award Best Supporting Actor, which he brought to surprise the audience on the first day.
The weekend audience appreciation activities included appearances of Yeung Chin Wa and director Wong Hing Fan. In order to be able to see even more viewers, the duo visited ten shows all day. Viewers shared overwhelmingly when they saw the duo appear and praised the film's ability to touch people's hearts. A 70 something year old Grandma after watching the film was very emotional. She got choked up and even yelled at the director for being very cruel. The director explained that because the story was based on many real "McRefugees'" experience, he hoped to be able to show these stories in their original form. Chin Wa said that she hoped the film would bring more attention to the social problems mentioned but also remind viewers to learn to cherish people around them and the present.
Two nights ago Kwok Fu Sing and the director attended audience appreciation events. Sing Sing while giving away autographed posters made the questions even more difficult, but no matter how tough the questions were they could not stump loyal viewers who have already seen I'M LIVIN' IT many times. Even Sing Sing and the director were surprised.