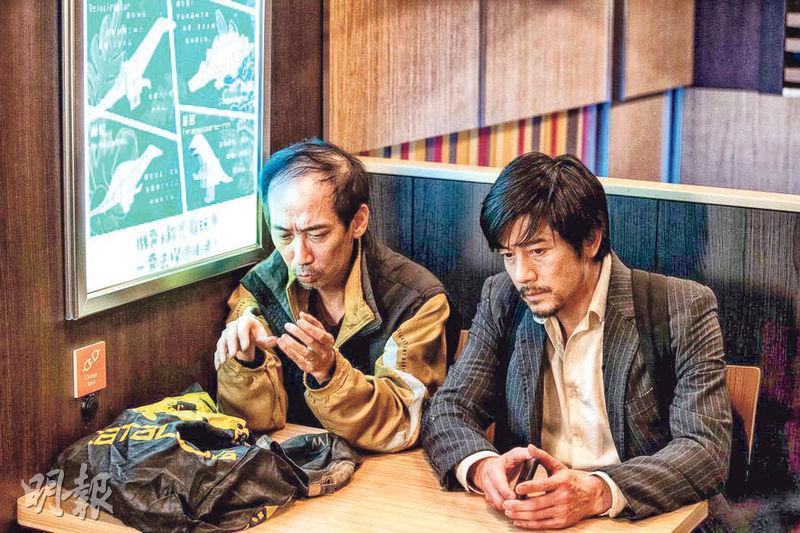 I'M LIVIN' IT opens on the same day and reaches HK$ 300,000 by half day
courtesy of mingpao.com
The Mainland star Crystal Liu Yifei starred, US$ 200 million Disney live action film MULAN yesterday opened "under a low profile" at 45 cinemas. As of 6PM its box office was only six figures. MULAN yesterday also opened in Korea. As of 6PM its half day admission was only 12,763 people as MULAN boycott protests took place there. Lead actor Liu Yifei in August last year openly expressed her support for Hong Kong Police, leading to an internet backlash and call to "BoycottMulan". In addition its end credit thanked the Xinjiang government and ministries, which also led to controversy. No one knows whether those reasons affected the box office.
MULAN yesterday quietly opened in Hong Kong without much promotion in advance. At the Times Square UA, no MULAN display could be seen. The 9:30PM showing still had plenty of seats two hours before. As of 6PM, MULAN accumulated HK$ 103,077. Also opening yesterday was the Aaron Kwok Fu Sing and Miriam Yeung Chin Wa starred I'M LIVIN' IT (MAK LO YUN), as of 6PM it made around HK$ 320,000. TENET as of 9PM reached HK$ 1.364 million and continued to top the single day box office.
MULAN opened on the same day in Korea. As of 6PM, the admission rate was only 12,763 people. According to Korean media reports, yesterday "Declaration of Global Citizens" representative Lee Seoll-a held an one-person rally against the film's release in front of the CGV Yongsan I'Park Mall branch. "Declaration of Gloabl Citizen" condemned the film's release in Korea, said that many were illegally arrested in Hong Kong and the Korean people would remember and support them.
Last year during the Hong Kong social movement, Liu Yifei in August posted on Weibo "I also support the Hong Kong Police", triggered an internet backlash and led to the Boycott Mulan movement.
In March this year when MULAN held its U.S. premiere then its U.K. premiere in London, many protesters were on hand and raised MULAN parody posters in protest. With the novel coronavirus pandemic, MULAN postponed its release many times around the world. In September it was released on the streaming platform Disney+.
As the pandemic eased, MULAN opened on September 11th in the Mainland. Although Liu Yifei released firm praise from the Chinese Ministry of Foreign Affairs press spokesperson Zhao Lijian said, "She (Liu Yifei) earlier expressed strong support for the HK Police. I feel she is the modern Hua Mulan. She is a real child of China." However the Mainland audience did not seem to care. According to the largest online ticket sales platform in the Mainland, Cat's Eye, as for September 16th the film's cumulative box office was over 201 million RMB -- below THE 800, which was already in its third week of release. American film and television data analyst Jeff Bock said, "This is a disappointing opening number. Disney tailored this film for the Mainland audience but they don't care."
After MULAN's release it also ran into trouble overseas due to its end credit thanks to one of the locations Xinjiang's publicity and public security departments. 19 U.S. lawmakers last Friday (the 11th) issued a joint letter to Disney chief Bob Chapek, urging him to clarify the Chinese government connection to MULAN. The Chinese Ministry of Foreign Affairs' Zhao Lijian felt that MULAN thanking the Xinjiang authorities for the convenience they provided the production could not be more normal and reiterated that Xinjiang and Hong Kong policies were purely China's internal affairs, which no foreign government, organization or individuals had any right to interfere with.