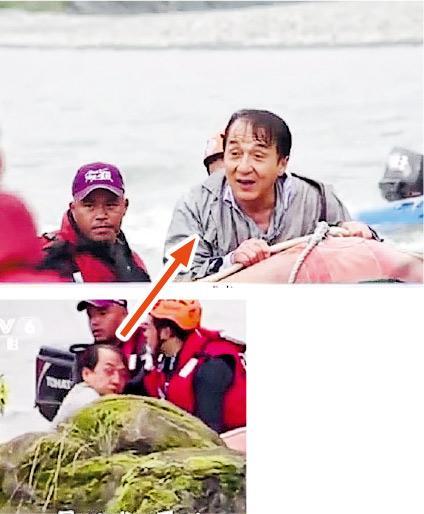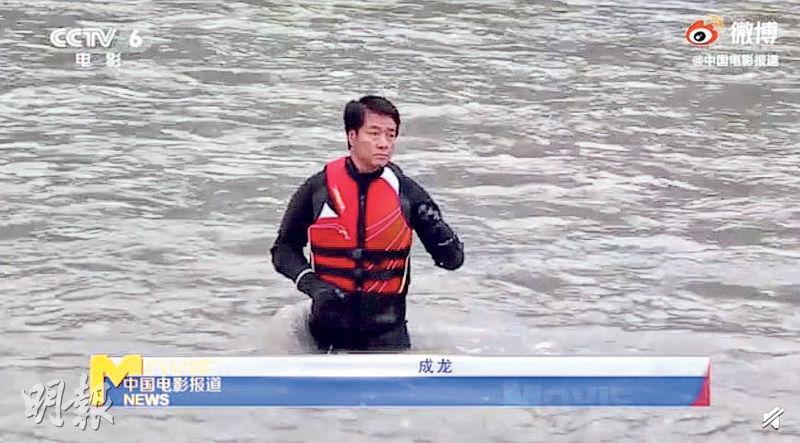 courtesy of mingpao.com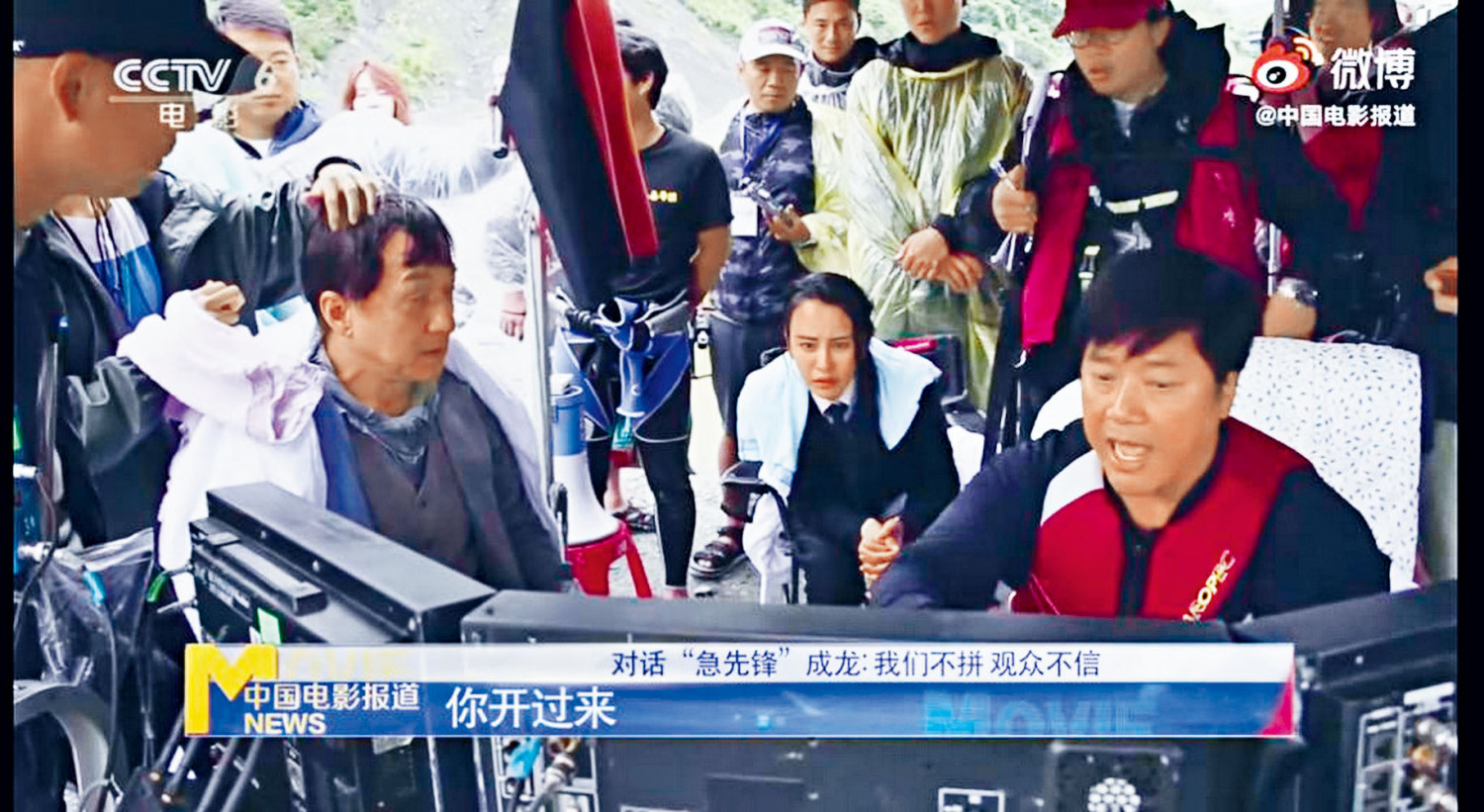 courtesy of singtao.com
Originally scheduled for a Spring Festival 2020 release, the Jackie Chan starred action film VANGUARD (GUP SIN FUNG) will open in the Mainland on September 30th. Some footage from the production has been released recently. In this video, Jackie Chan was on a jetski on the river with co-star Miya Muqi. In the middle of this shoot, an accident suddenly took place. The jetski that Jackie Chan and Miya Muqi were on rolled over as both actors were swept into the water.
After the crew saw what happened, they kept calling their name while going into the water for the rescue. Miya Muqi's head first surfaced from the water and successful escaped from dangerous, but Jackie Chan was nowhere to be found. The rescue team could only continue the search in the water and finally found a soaked Jackie Chan. While Jackie Chan was missing, the atmosphere on the shore was very tense. Because Jackie disappeared for 45 seconds, the behind the scene professionals including director Stanley Tong Kwai Lai panicked and were in tears.
While fixing his clothes on the shore, Jackie Chan lamented to the crew that he and Miya Muqi almost died. Miya Muqi and others were only able to laugh out loud after hearing what Big Brother said.