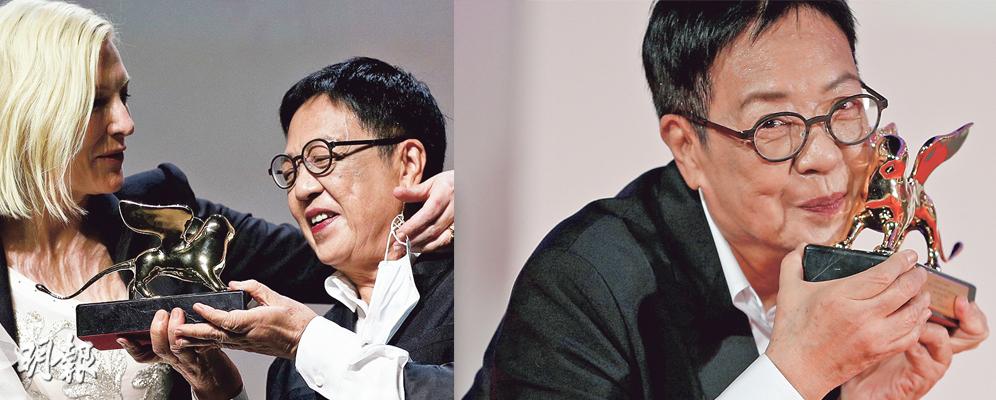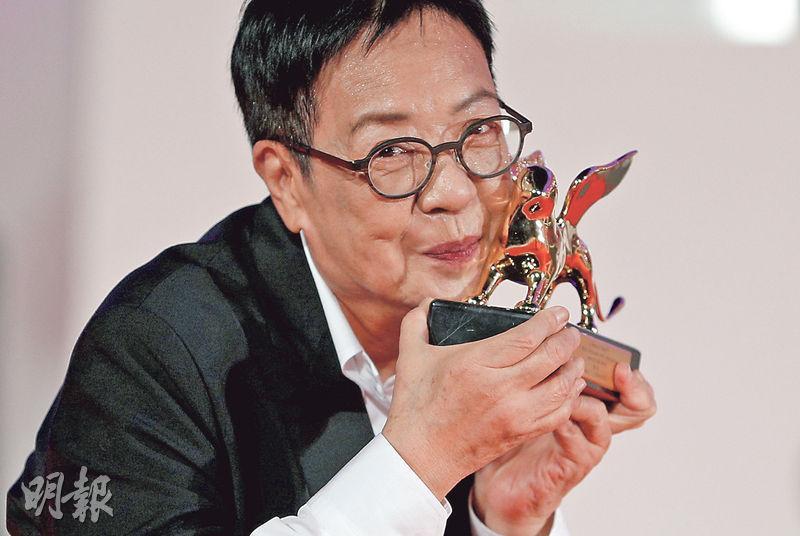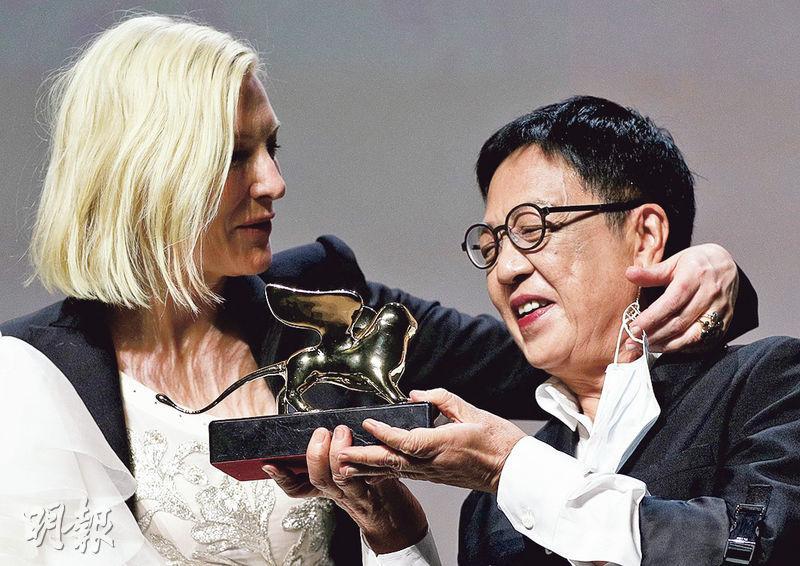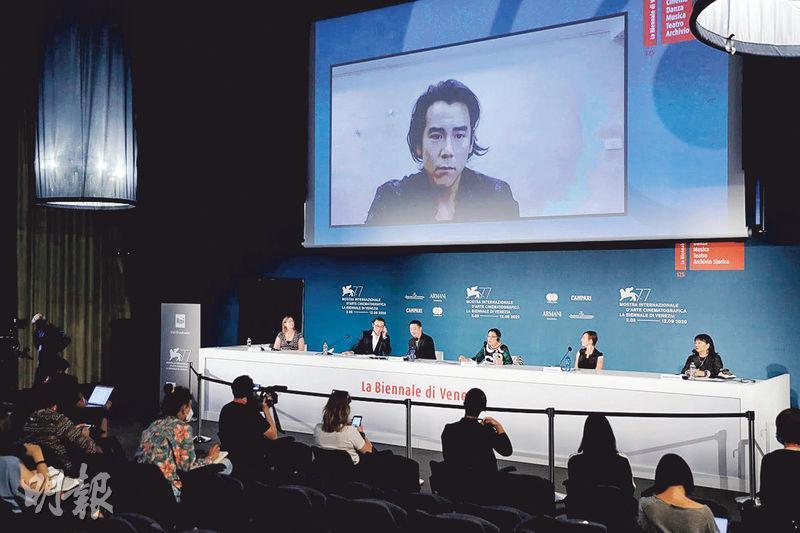 Eddie Peng appears via video at the LOVE AFTER LOVE Venice press conference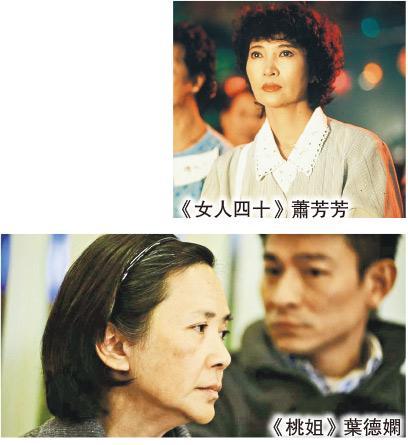 Ann Hui's SUMMER SNOW won Josephine Siao in Berlin and A SIMPLE LIFE won Deanie Ip in Venice
courtesy of mingpao.com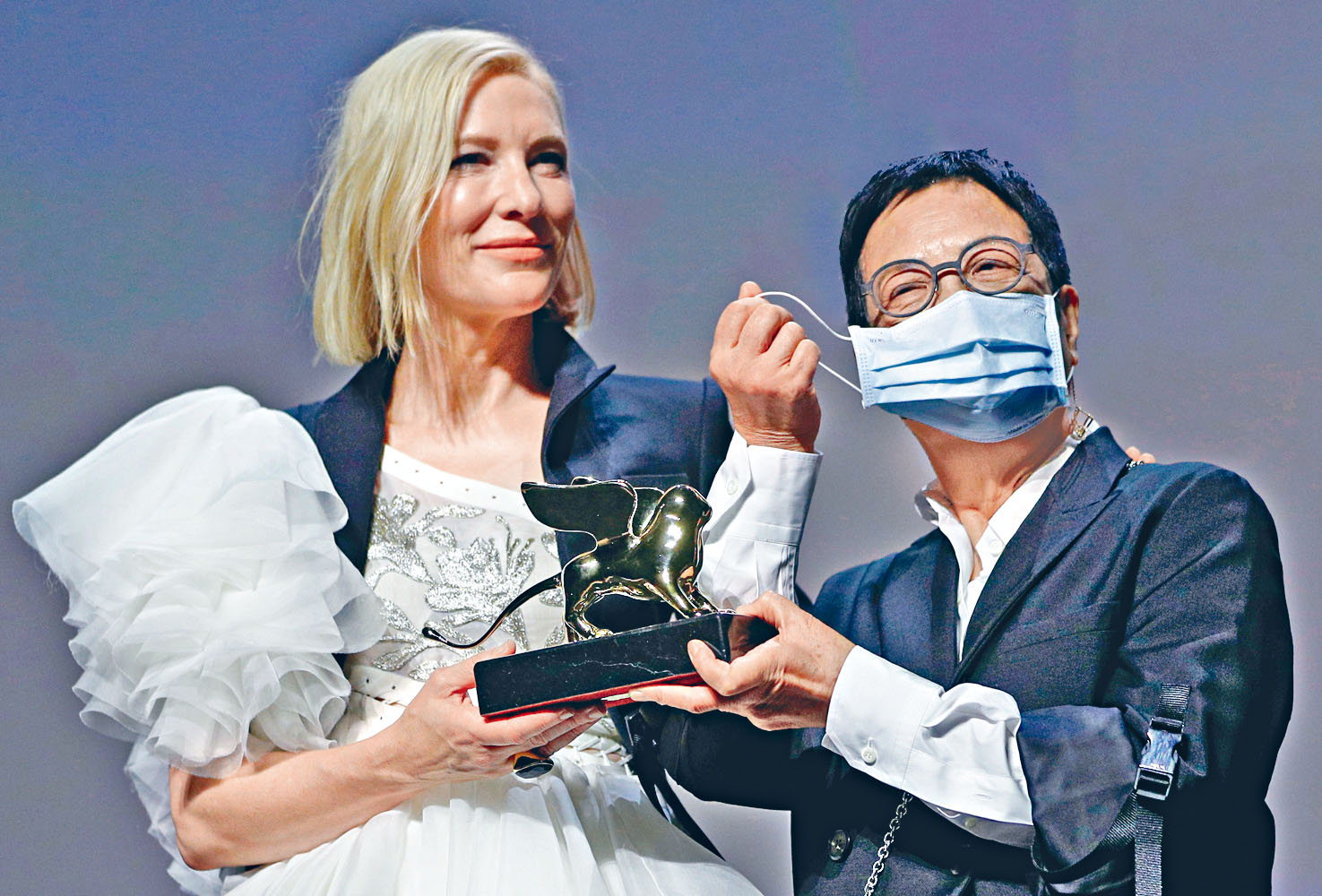 courtesy of singtao.com
Famous Hong Kong director Ann Hui On Wa appeared at the 77th Venice Film Festival and received her Lifetime Achievement Golden Lion award from the Australian Oscar winning Best Actress Cate Blanchett. She became the world's first female director and the first Chinese female director to receive the honor. The 73 year old Hui On Wa at the award ceremony said, "The award brings encouragement to me and the people of Hong Kong. I want to bring the honor to the Hong Kong!" Director Hui showed her real passion for Hong Kong.
The 73 year old Hong Kong director Hui On Wa received this Venice Film Festival's Lifetime Achievement Golden Lion Award for her contribution to the international film community. She was also the first female director to receive this honor. Hui On Wa received the award from this year's official competition jury chair Cate Blanchett. She accepted the award with a mask on, later took it off for photos as she excitedly kissed the award.
Due to the global novel coronavirus pandemic, Hui On Wa revealed that she almost was unable to board the plane to Venice. At the award ceremony she said, under the current difficulties this award brought her and the people of Hong Kong encouragement. She wanted to give this honor to Hong Kong, because Hong Kong was where she grew up and spent her life, provided her with education, life experience and opportunities to actualize her own self worth. She promised to help young filmmakers so they would be able to receive Lifetime Achievement Awards in the future. Earlier Hong Kong director John Woo (Ng Yu Sunm) in 2010 also received the Lifetime Achievement Golden Lion Award. Famous English star Tilda Swinton also was a recipient of this year's Achievement Award.
The Hui On Wa directed film based on Eileen Chang's novel, LOVE AFTER LOVE was selected for this year's Venice Film Festival. Hui On Wa this year aside from accepting an award of course did not forget to promote the film. However LOVE AFTER LOVE's lead actor Eddie Peng Yu-Yan was only able to appear over video at the film festival press conference. He praised Hui On Wa as an outstanding director who gave him a lot of space to demonstrate his acting. He described his relationship with Hui On Wa was like friends. He also revealed that Director Hui would privately give him books and movies, and he said that he seriously read and watched them.
Hui On Wa said that LOVE AFTER LOVE's production procedure was difficult. "We just completed production, the Hong Kong street movement began......the pandemic followed, during which the production used Zoom to communicate. This was an unusual production process, but reflected how Hong Kong filmmakers persisted to make the movie its best."
LOVE AFTER LOVE's story was about a Shanghai school girl Ge Weilong, who came to study in Hong Kong and went to live with her aunt Mrs. Leung. Mrs. Leung used her as bait to attract men. Ge Weilong gradually became obsessed in all the glitter. Later she was drawn to play Qiao Qiqiao. In order to continue their upper class social lives they were willing to sell their souls. She spent all of her effort into marrying Qiao Qiqiao, bu finally became her aunt Mrs. Leung and Qiao Qiqiao's money making tool.
Actually Hui On Wa and the Venice Film Festival had quite a connection, once serving as Venice Film Festival "Horizon" segment's jury chair. Her film A SIMPLE LIFE (TOH JEH) in 2012 received awards at the Venice Film Festival.