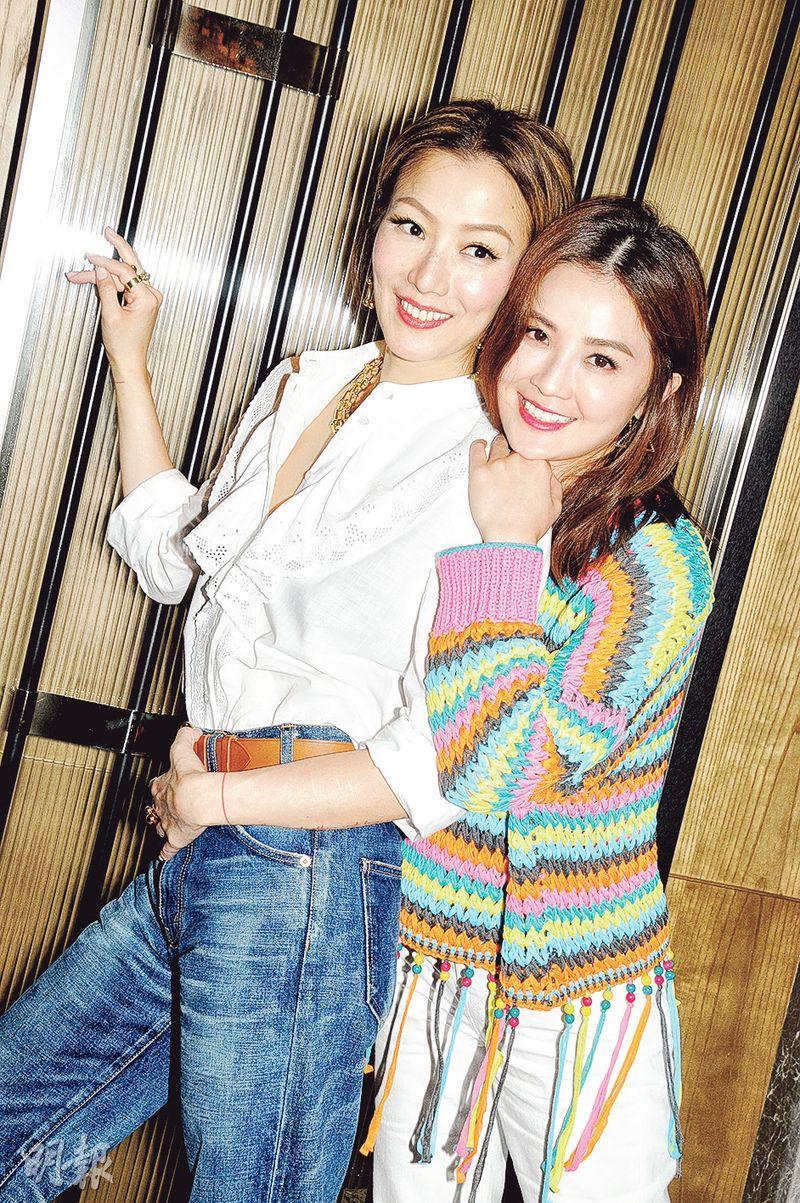 Sammi Cheng and Charlene Choi become close friends after working together again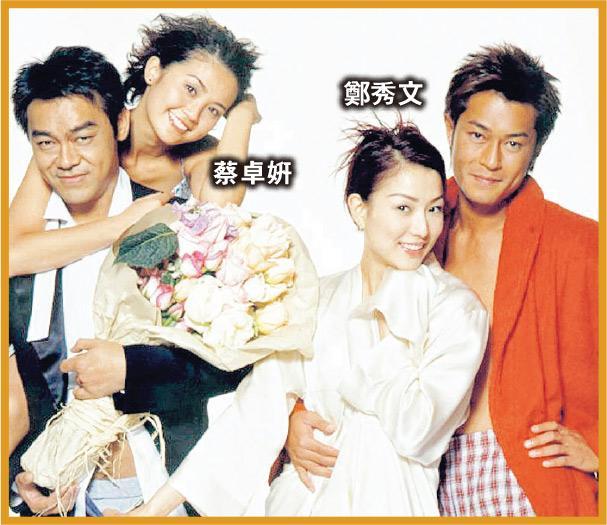 Sammi Cheng and Charlene Choi worked together in the 2003 film GOOD TIMES, BED TIMES, but they at the time had little in common.
The Charlene Choi, Tong Dawei and Sammi Cheng starred FATAL VISIT will open on September 25th
courtesy of mingpao.com
For the movie Charlene Choi returns to Canada, where she grew up
courtesy of on.cc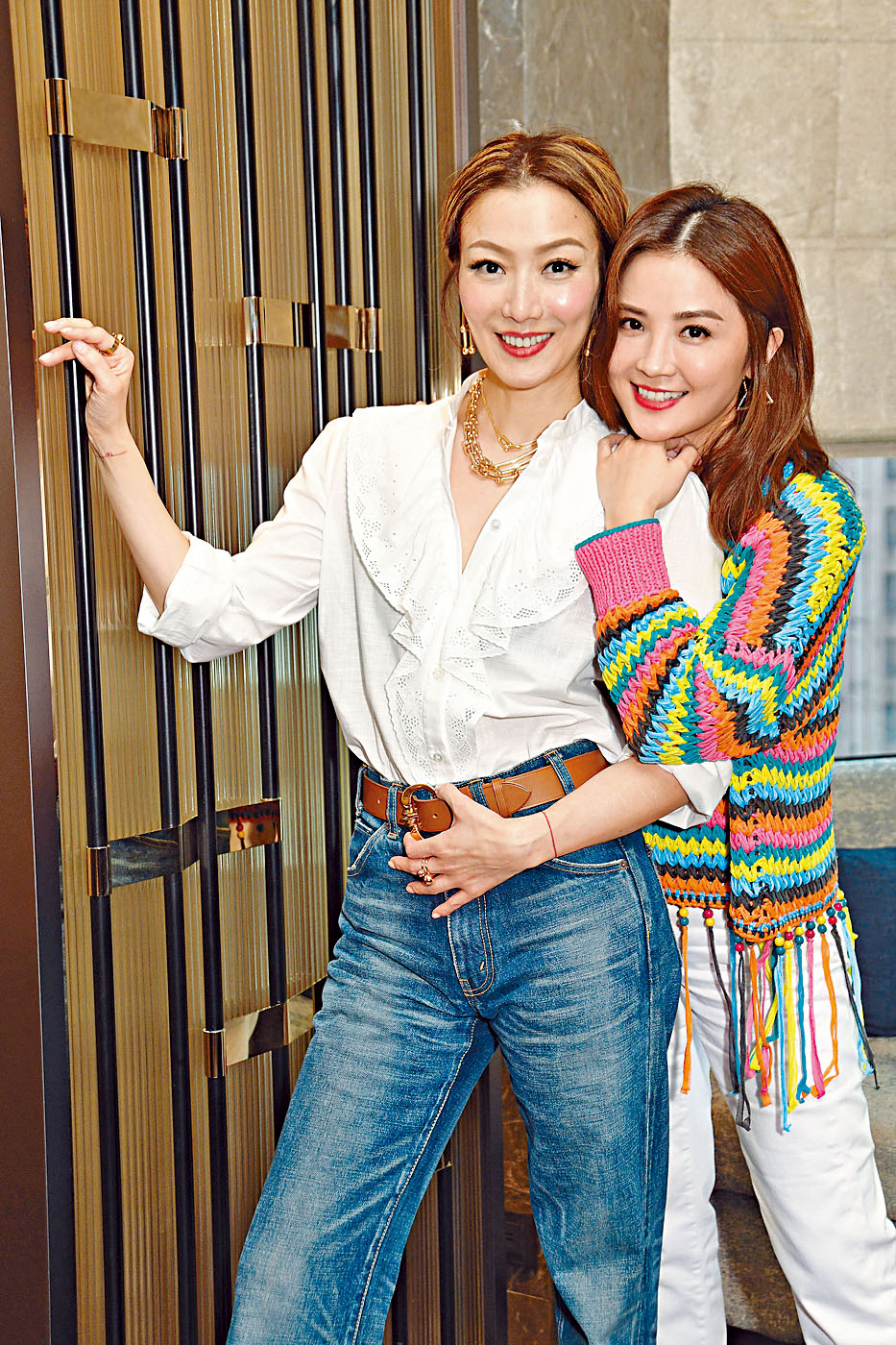 Sammi Cheng and Charlene Choi work together again after 17 years and set off new spark
courtesy of singtao.com
Sammi Cheng Sau Man and Charlene Choi Cheuk Yin worked together again on the film FATAL VISIT (SING HOR SAI MAU SAK ONG) after man years. The film will open soon. Earlier they spoke about working together again. Once experienced depression, Cheng Sau Man revealed that because of her personality she took the initiative to be a therapist for Ah Sa.
They worked together again after the 2003 film GOOD TIMES, BED TIMES (LUEN SEUNG NEI DIK CHONG). Sammi said that she watched Ah Sa grow up. "Ah Sa at the time was very young. We would say hit and bye, did you eat? I almost asked if she was off the bottle? Now we would talk about anything and everything. Ultimately she has experience in this business, mature enough to be able to talk about serious topics. I didn't expect her to be more mature than I imagined and than she looked. Although she was like she had preservatives, when she talked and got along with others she kept other people's feeling in mind. Working with her would be very comfortable."
Ah Sa said that at the time she was still new. Because she was shy she did not have much courage to talk with an elder like Sammi. Now she was more mature and they had friends in common, she had more to talk about. She also praised Sammi as nice. "Sammi isn't just nice at work, I always remember back then when she and I weren't too close, I had some unpleasantness in life. Sammi through our friends sent a text to me. I thought it was great. That moment was very touching and heartwarming."
Did Sammi at the time observe Ah Sa's unhappiness? Ah Sa explained, "It probably came from the news." Sammi said, "I am so much older than Ah Sa, I have more life experience. My personality is like this. I have been depressed, so I would be more sensitive to which person would be happier. At the time maybe I was more tense and unhappy, and I had something that was not resolved yet. I was very willing to share my own experience. I have been there, or perhaps I would give some encouragement. Perhaps because I was someone with experience and my personality I would take the initiative in stuff like this, I wouldn't feel shy or awkward. If I can call her, and she feels she doesn't need it, then that's it. If we can talk then we can talk further, let's see if there's anything we can do."
When asked whether Sammi was able to help her with her problem that time, Ah Sa said, "I felt very warm, at that moment it was helpful emotionally." Sammi joked, "Actually nothing was solved, after the chat it got worse and more troublesome." She also remembered later Ah Sa even brought Ah Gil (Gillian Chung Yun Tung) to her place and again talked about some problems. She joked that she was like a social worker.
Back to the film, Sammi pointed out that this time the character had space and layer that enabled her to give a different performance. The performance was also quite a breakthrough, one that has never been seen in her past romantic films. She was very grateful to the director for trusting her, believing that she would be able to play a very complex character like Ling. She also felt that at this stage her own life experience enriched the credibility of her playing this role. Instead if she played it when she was too young it would be less convincing.
Always focused on her shape, Sammi before the performance deliberately made her fatter and gained 8 to 10 pounds. Rarely had any intimate scenes, Sammi revealed that during the shoot she would be down to her undergarment. For her it was a little daring. Luckily it did not feel awkward and tense because normally when she worked out she would be in a sports bra, only for a second or two it would more daring conceptually. She watched the scene earlier on the big screen. These scenes were cut a little, which she felt was no big deal because love scenes were never this film's focus.
She also revealed that the character was a little heavy, would have her hysterical and dark side. Was she very depressed during the shoot? Sammi said, "I am not obsessed, my character is much more different. Ling's obsession and hatred for love are so strong it was pathological, I am not. In love I don't choose very strong hatred, which would bring great harm and pain." Sammi admitted that he was very confident in her own performance because before hand she had ample time for her to prepare. She said, "When I worked on To Sir's movies I wouldn't know what I have to do until I got to the set. This time for me was a new discovery. Because I made a lot of movies without scripts, this time I saw a very different me."
As for Ah Sa's character it was more relaxed. She said, "Among the three major characters, Yanny was the simplest, the most relaxing one. The performance didn't require a lot of inner drama, and had a sense of easing climax." Some of the film was shot in Canada. Returning to where she grew up for work, Ah Sa still found those days very memorable. However she was the happiest about the union there required a 5 day work week for actors. With 2 days off actors were naturally very comfortable. If Hong Kong could be like this it would be great.