courtesy of mingpao.com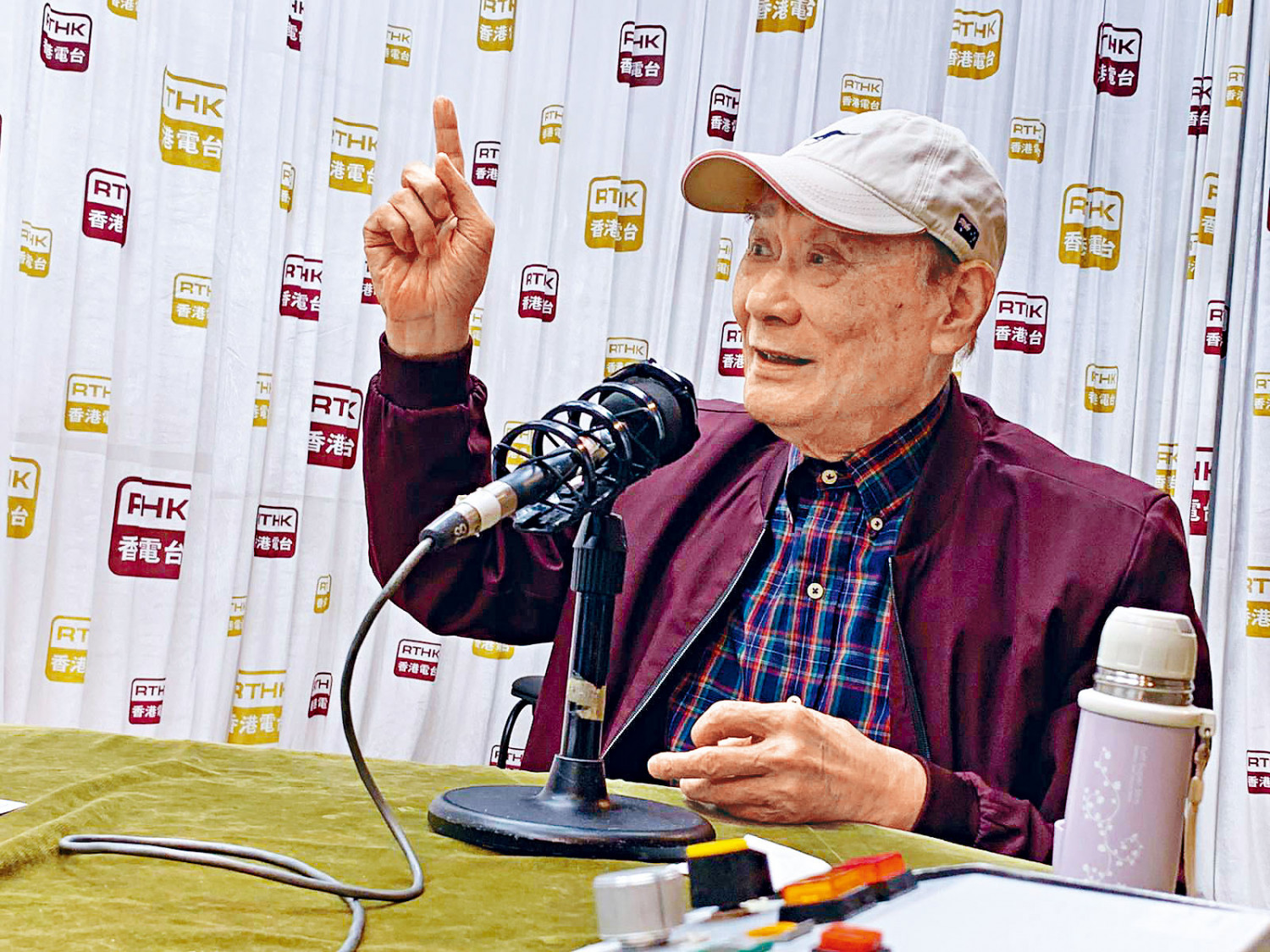 courtesy of singtao.com
In memory of the five field artist Tam Bing Man's contribution to Hong Kong music, film, television, broadcasting and voice over, radio stations yesterday aired an interview with Brother Bing as a salute.
Brother Bing's final recorded radio interview was on Yeung Siu Hung and Elena Kong Mei Yee's program. The program aired last night. Speaking of Brother Bing's renowned "Best Partner" Lee Heung Kam's dementia after a stroke, Yeung Siu Hung revealed that last year he asked Brother Bing to visit Sister Kam together. However Brother Bing turned him down right away because Brother Bing's heart ached when his buddy could not even recognize him.
Yesterday another radio program also played Brother Bing's interview in 2017. In it Brother Bing also mentioned that he visited Sister Kam, but Sister Kam could not really recognize people. Even when they met he did not know whether she would recognized him. He lamented, "She originally was a smart person, now she has to suffer in the world. Sigh! Life is truly hard to predict." Brother Bing pointed out that he admired Sister Kam for treating people well. With her he had the best chemistry, he also ignored decades of rumors with Sister Kam. "I don't care about what people say, let them talk. I pretend they are dumb." Has Bing Soh been jealous? Brother Bing said, "Whether she was or not, I couldn't care less. It's been decades. Now I won't have any goal, however many years I enjoy is however many years I live."
Brother Bing over the years helped many of the younger generations. He was even Hong Kong's first generation horseracing commentator. Back then RTV wanted to have a program to discuss horseracing like overseas, when asked if he had the guts to try, young Brother Bing had the guts to try anything and became the first person to discuss horseracing in all of Hong Kong. Bill Tung only appeared years later. Later TVB opened and invited Brother Bing to join. Brother Bing without any interpretation provided his voice to animation, films and commercials. "DORAEMON's" voice actor Lam Po Chuen also learned from Brother Bing. Brother Bing also revealed that for another classic anime DR. SLUMP, he would rather provide his voice to King Nikochan than to the protagonist. "Back then many voice actors were following me. TVB originally wanted me to provide the voice to Dr. Slump, but I was lazy and didn't want to star in every show. I wanted to give others an opportunity. So I told TVB to let Fung Kam Lun give it a try. He was OK after one or two takes. Then I played King Nikochan. For the same money as voice over for a movie, I didn't need to work too much."
Silently working for many years, Brother Bing never thought about retiring. "I am used to working, what am I going to do but staring at four walls at home? Going to do voice over at TVB could kill time, and I can chat with young people. Walking and taking public transportation can be exercise, being at home is very dull."