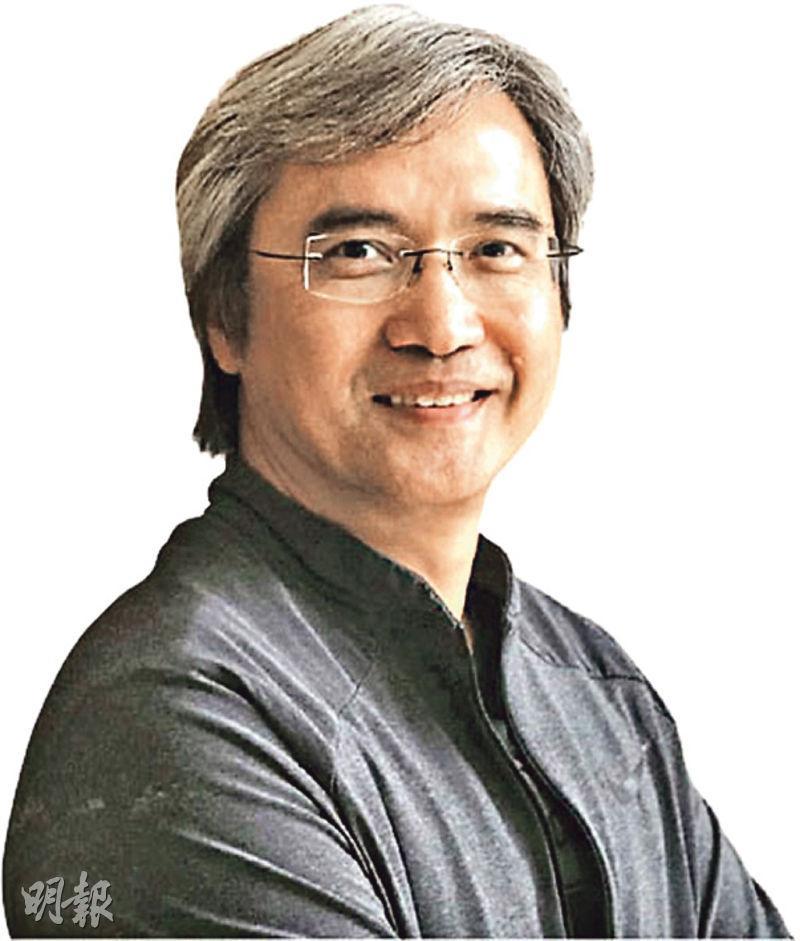 Benny Chan's son (circled) carries his father's photo out of the venue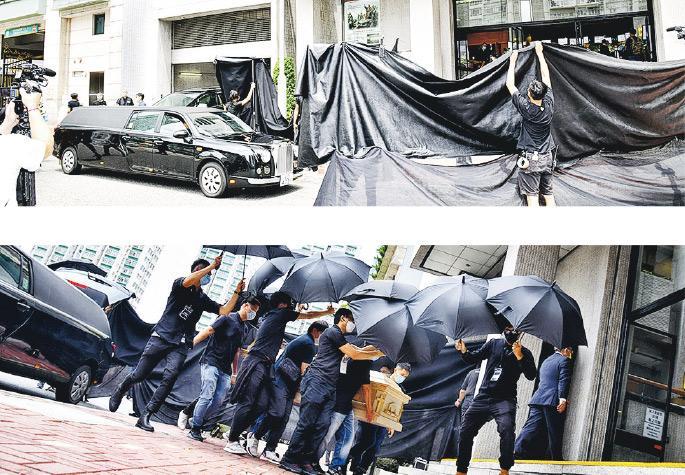 When the hearse arrives at the Church of St. Benedict, the staff erects covers and sets up an umbrella formation for privacy
Nick Cheung looks much thinner as he appears with Dante Lam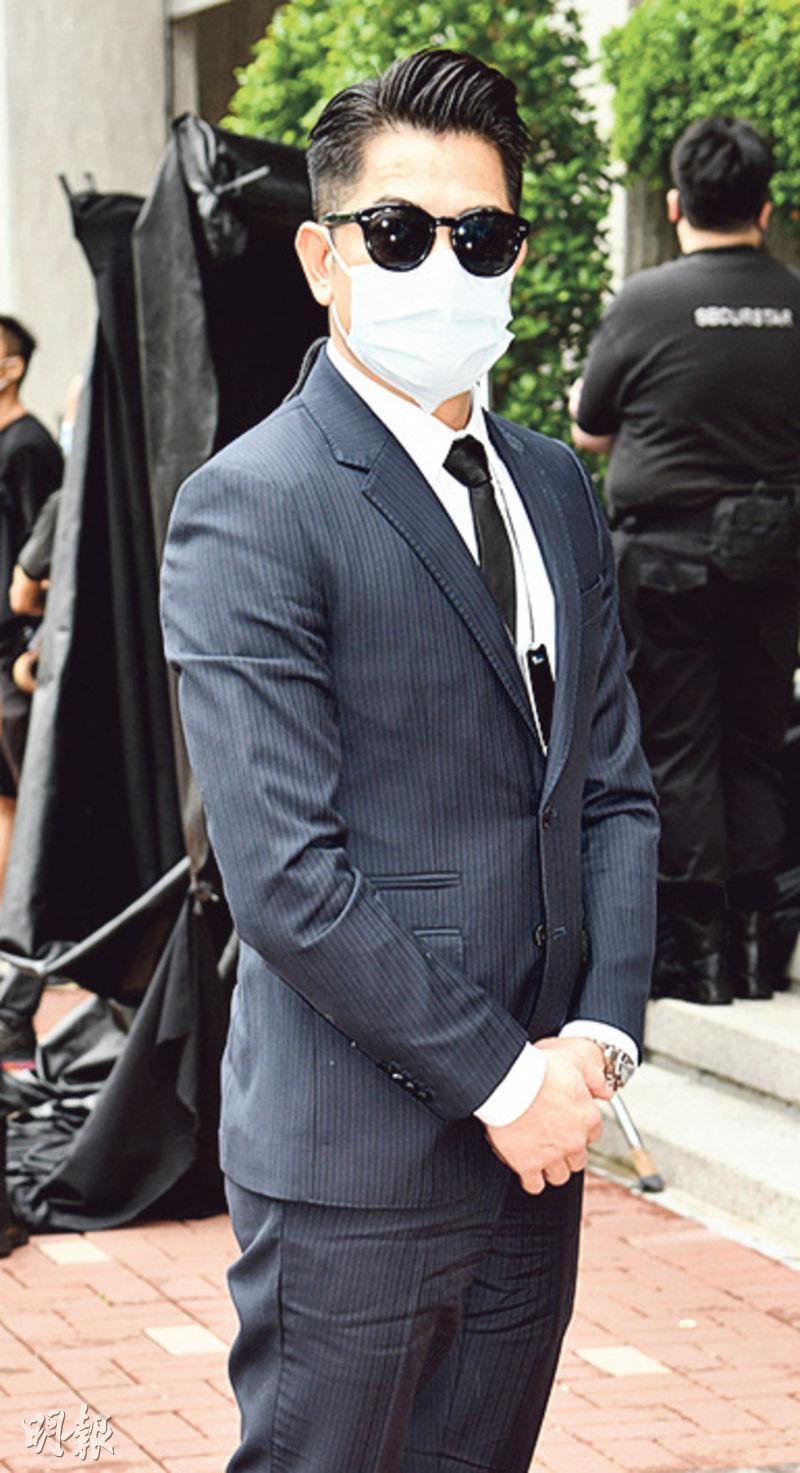 Aaron Kwok says that Benny Chan was interested in making a musical movie with him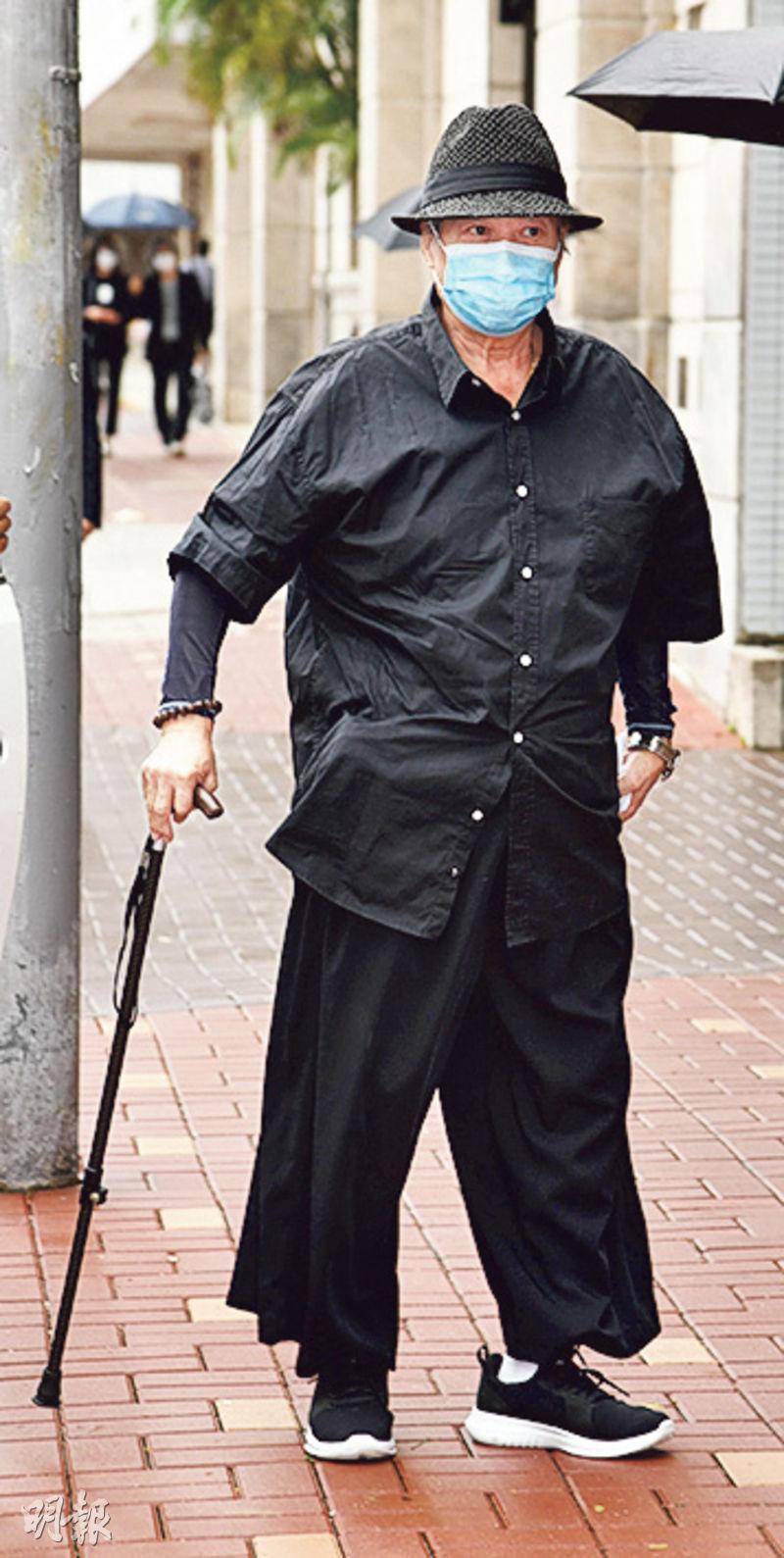 Sammo Hung says that he texted Benny Chan about having tea together 10 days before his passing
courtesy of mingpao.com
Nick Cheung, Dante Lam
Aaron Kwok
courtesy of on.cc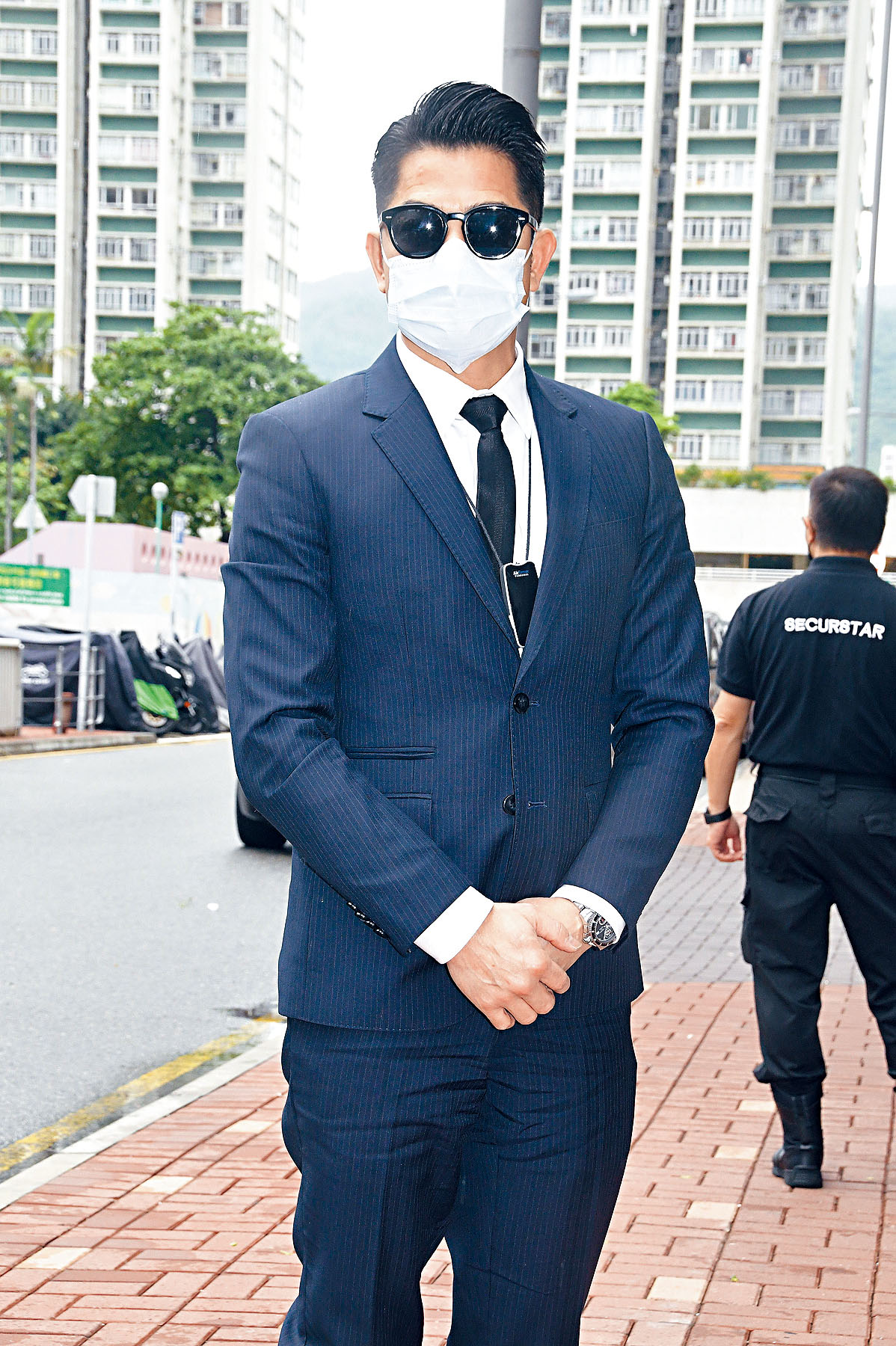 courtesy of singtao.com
Director Benny Chan Muk Sing passed away from nasopharyngeal carcinoma last month at age 58. Yesterday a farewell ceremony took place at the Church of St. Benedict in Sha Tin. Respected by his colleagues, Director Chan's pallbearers were film industry heavyweights Johnnie To Kei Fung, Daneil Lam Siu Ming, Albert Yeung Sau Sing, Jackie Chan, Raymond Lee Wai man, Poon Yiu Ming, John Shum Kin Fun, and Leung Sung Fun. The remains were transported to Cape Collinson Crematorium in Chai Wan. Nick Cheung Ka Fai was overcome by sorrow during his interview. He tearfully said that they talked about working together again, unfortunately it never came to fruition. Director Chan's passing in his prime was very regrettable.
Yesterday Chan Muk Sing's friends in the industry Jacky Cheung Hok Yau and wife May Lo (Law Mei Mei), Cheung Ka Fai and his wife Esther Kwan Wing Ho, Dior Cheng Yi Kin and wife Yoyo Mung Ka Wai, Lam Shan Shan and Maggie Siu Mei Kei all sent floral arrangement.
Emperor Group chief Dr. Yeung Sau Sing, Jackie Chan, To Kei Fung, Donnie Yen Chi Tan, Kwok Fu Sing and manager Siu Mei, TVB executive Elaine Lok Yi Ling, Daneil Lam Siu Ming, Soi Cheang Pou Soi, Michael Mak Tong Kit, Raymond Lee Wai Man, Teddy Chan Tak Sum, Mabel Cheung Yuen Ting, Alex Law Kai Yui, Kwan Shun Fai arrived to bid Chan Muk Sing farewell. Cheung Ka Fai and director Dante Lam Chiu Yin appeared together. Ka Fai wore two masks and looked much thinner. Reportedly he was working on the Mainland film 731 and played a victim of experimentation. Thus he needed to lose weight. Hung Kam Bo appeared with a cane.
At 10:45 PM, the hearse arrived at the Church of St. Benedict. Several dozen workers gathered and pulled up black cloth for privacy. Chan Muk Sing's family first got out, then the crew carried the coffin from the vehicle into the venue. After the ceremony, the crew set up again. Then Chan Muk Sing's son carried his father's photo and walked out of the venue. Family and friends followed and departed.
One of the pallbearers Albert Yeung Sau Sing was rather heartbroken when he left. When asked about Gillian Chung Yun Tung's head injury, he put his hands together and left before answering.
Sammo Hung Kam Bo regretted Chan Muk Sing's passing at such a young age and was very heartbroken. Did he know that Chan was sick? He lamented, "I didn't know he was sick at all, I even asked him to have tea 10 days before his passing over Wechat. 10 days later he passed away. (What was your impression of Chan Muk Sing?) He was a gentleman, Mr. Nice Guy, no one could be better."
Kwok Fu Sing with the Chan Muk Sing directed film DIVERGENCE (SAM CHA HAU) won the Golden Horse Best Actor award. Yesterday he bid his late friend farewell and spoke to the press after stepping out of the church. Was he very heartbroken? He said, "Anyone who has worked with director Chan Muk Sing would be his good friend. I am definitely very sad, heartbroken, he was even my benefactor in film, I would really miss him!" Sing Sing also revealed that Chan Muk Sing wished that he would be able to make a musical movie but it was not confirmed yet. As for work contact his manager Siu Mei was responsible. "Recently I invited him to watch I'M LIVIN' IT (MAK LO YUN), he promised he would watch it." Would he like to say anything to Chan Muk Sing in Heaven? He said, "You would always live in our hearts, rest in peace."
Director Dante Lam Chiu Yin and Nick Cheung Ka Fai left together and spoke to the media. Lam Chiu Yin said that he only helped Chan Muk Sing once with his first film as the assistant producer. The film that Chan directed were all his favorite genre. Sometimes when he made movies he would study Chan Muk Sing's films. When they met at many events he would ask him for advice.
The sorrowful Cheung Ka Fai said that he met Chan Muk Sing when they worked on ATV series. At the time Chan was the producer, the impression he got from Chan was "very clean", healthy and polite. Particularly his white sneakers were constantly kept clean. He said, "I felt that his passing at a still young age. I thank him for making so many good movies for Hong Kong film. Because he passed away at such a young age, I am particularly sad. It's like a old brand, after awhile you would have feeling for it. Now it's like it suddenly quit, or emigrated, it cannot be replaced."
Speaking of not working with Chan Muk Sing again in recent years, did you feel any regret? Ka Fai tearfully answered, "Yes......" His hands were shaking and he was silent for awhile. When asked if they talked about working together again? Ka Fai tearfully nodded and said that he got choked. "If you want to properly remember Benny, you can do it by watching his final film RAGING FIRE (NO FOR)."