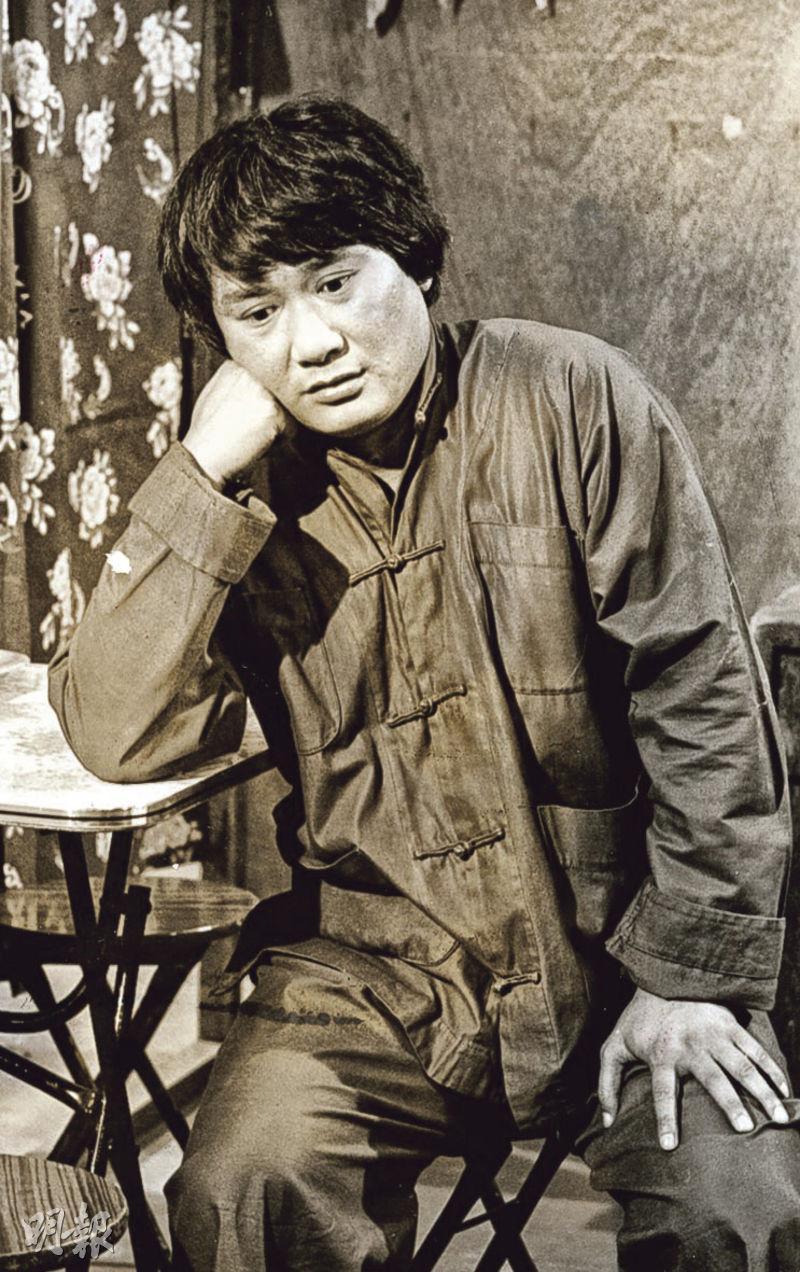 Tam Bing Man's portrayal of Country Bumpkin on ENJOY YOURSELF TONIGHT was popular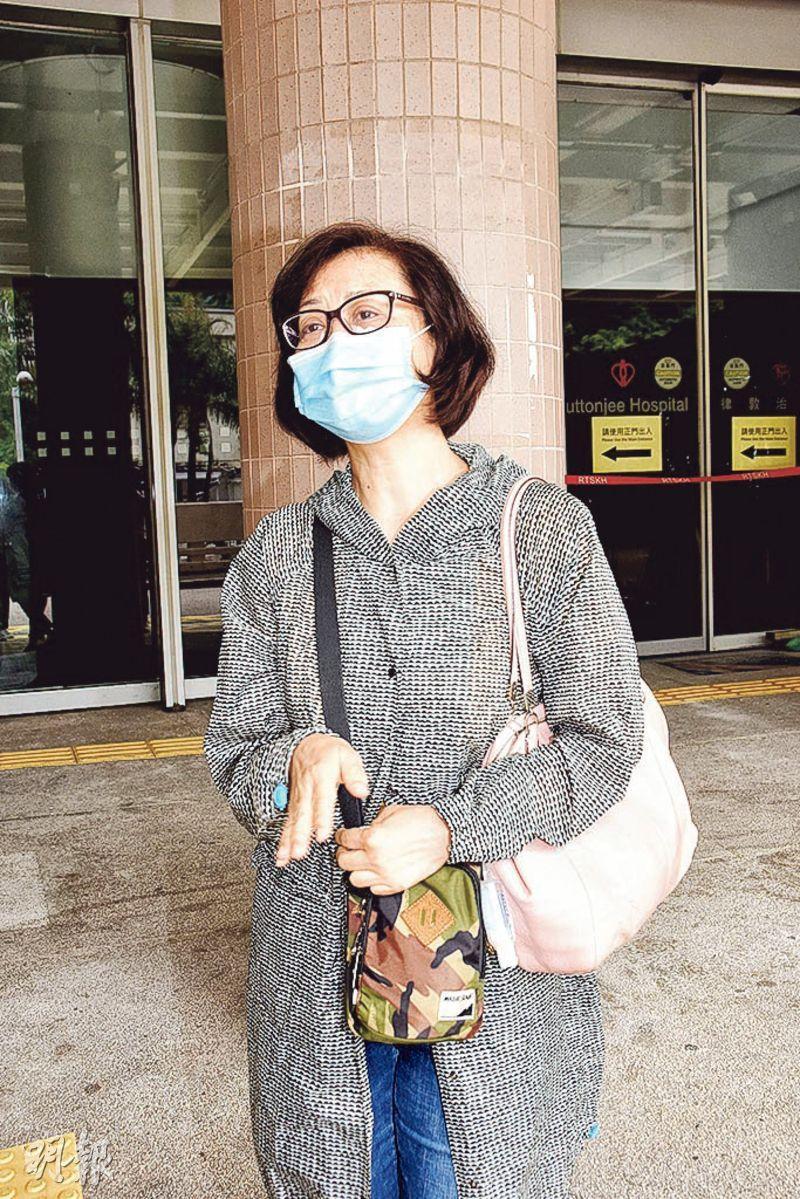 Tam Suk Ying carries her father's work bag and indicates his intention to complete his TVB contract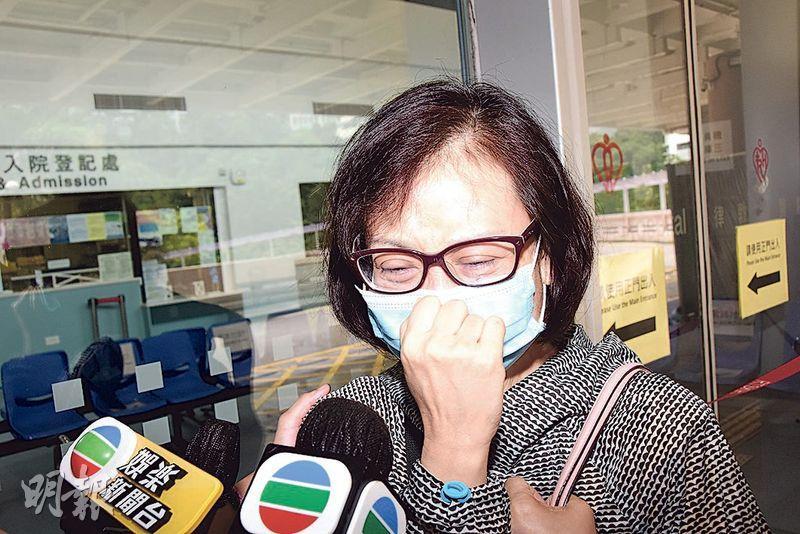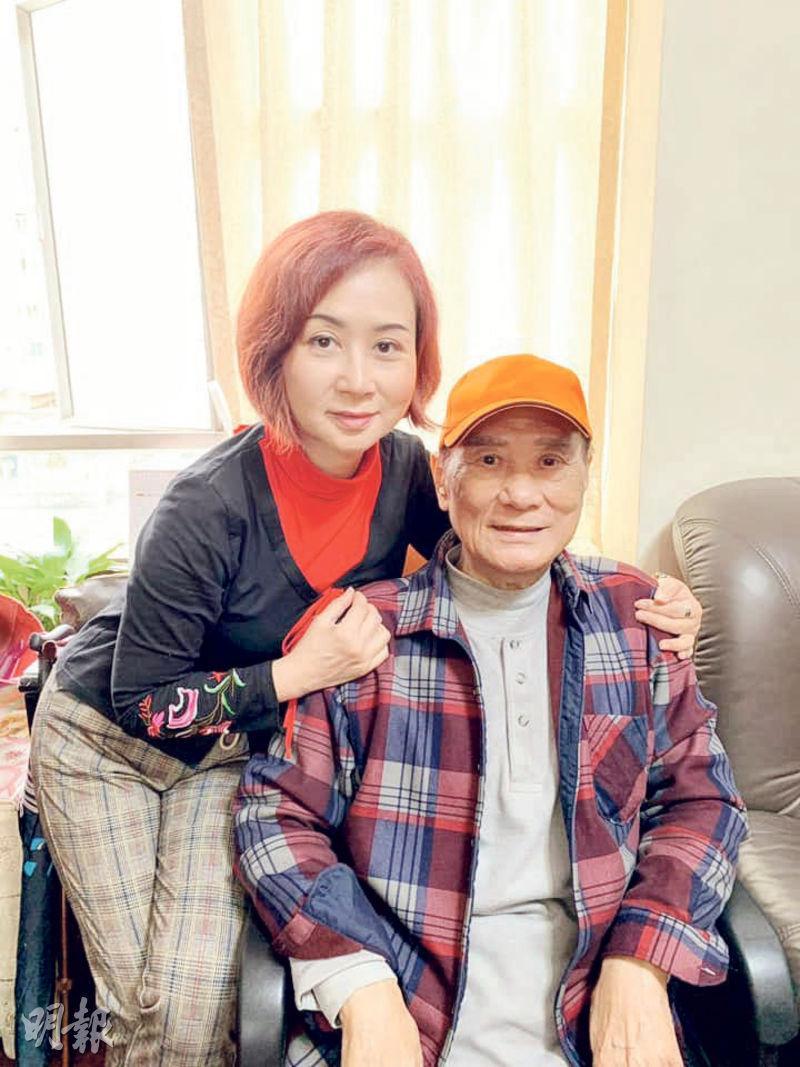 Tam Suk Ying feels her greatest joy is to be Tam Bing Man's daughter
Tam Suk Ying posted a photo with her father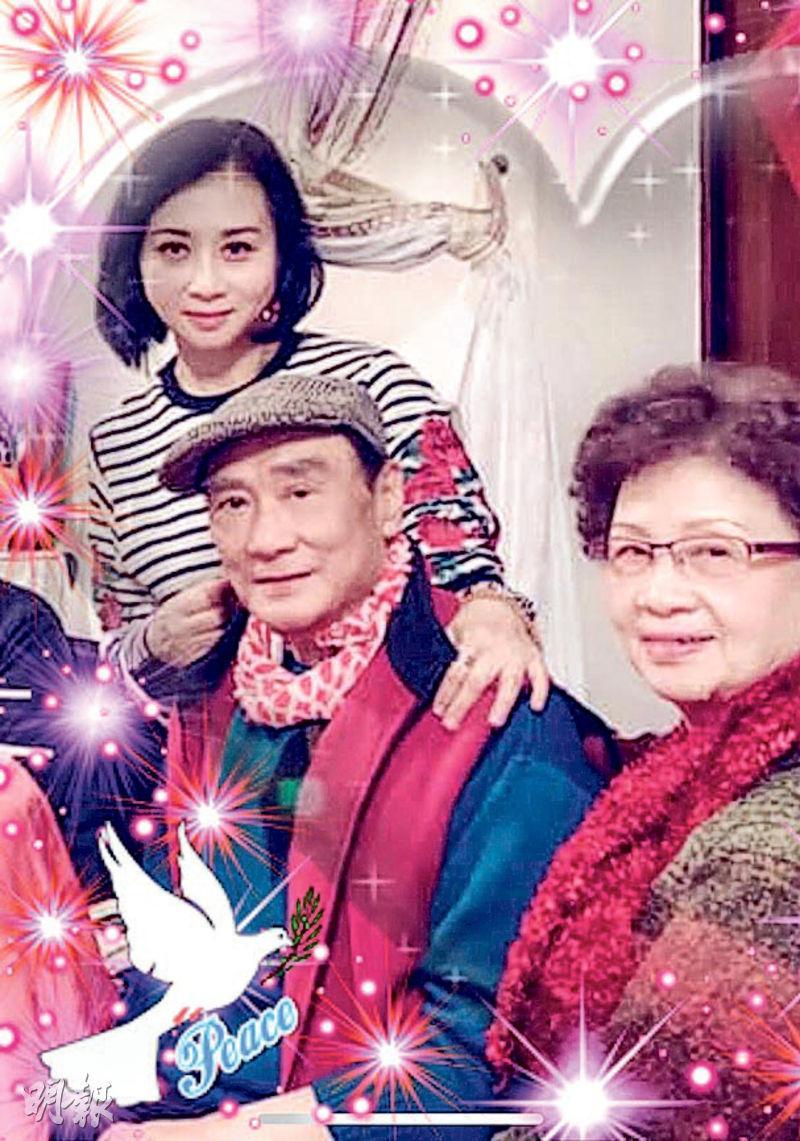 Bing Soh remained the woman behind Tam Bing Man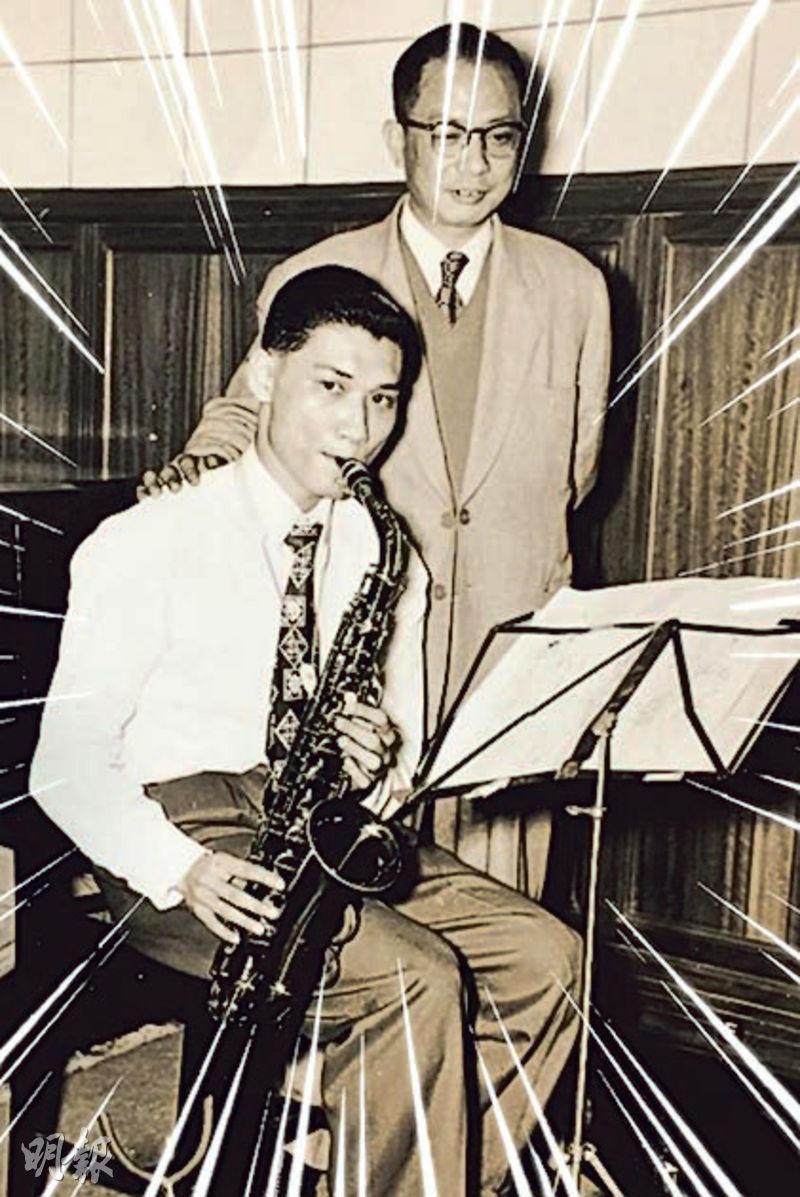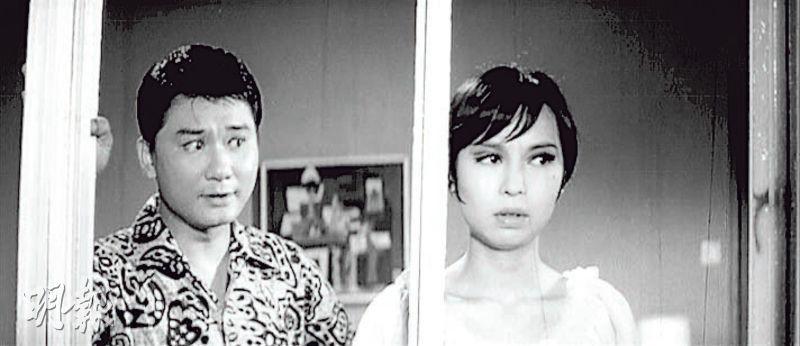 Tam Bing Man worked with Tina Ti on LUCKY SEVEN
Liza Wang is saddened over Tam Bing Man's passing
Wu Fung and Tam Bing Man were friends for 60 years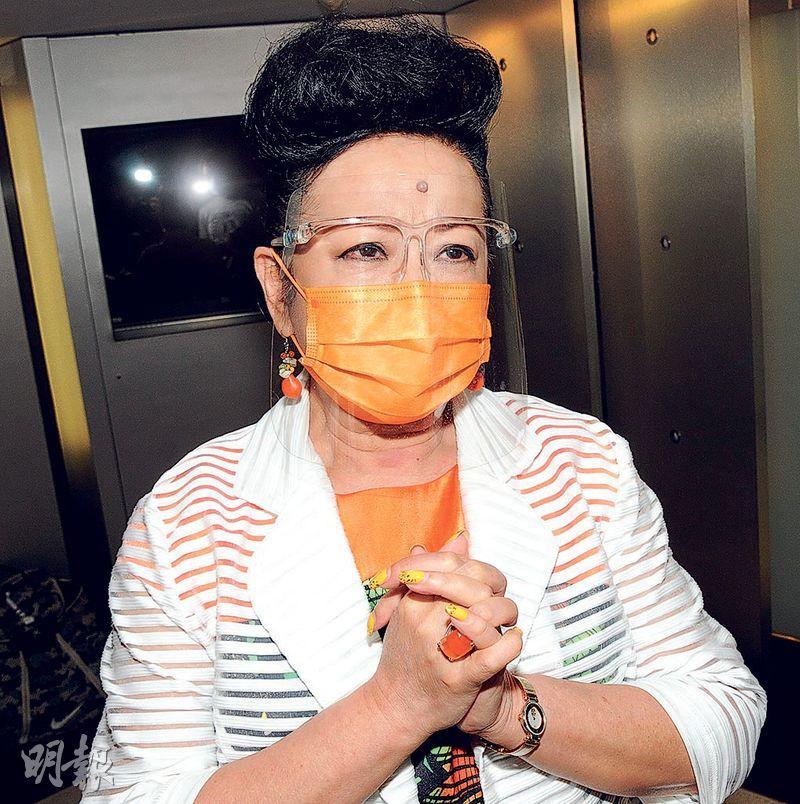 Nancy Sit has known Tam Bing Man for almost 50 years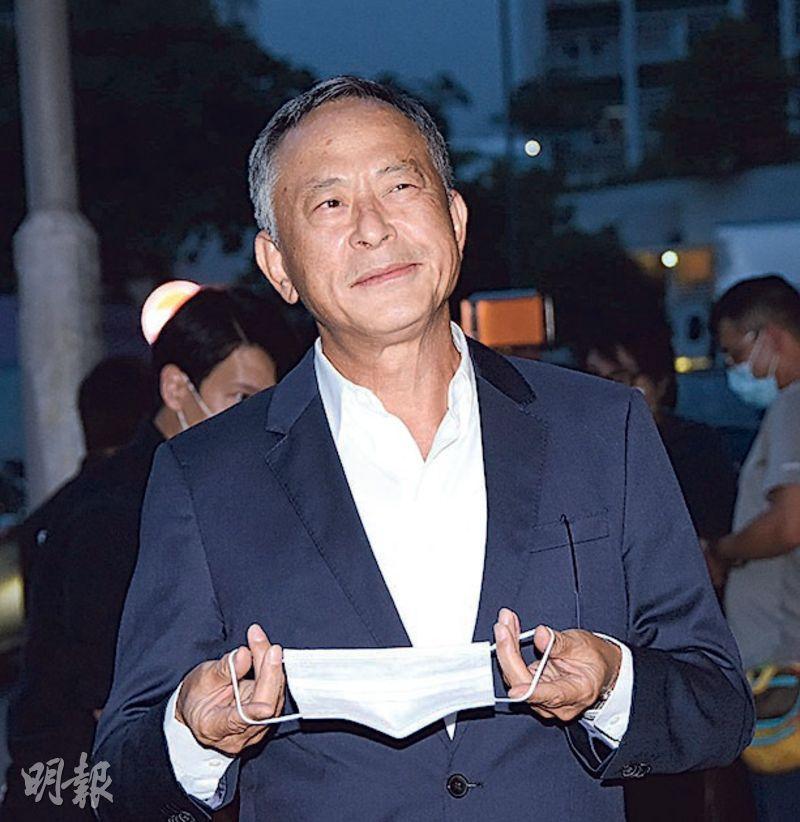 Johnnie To says Tam Bing Man often took him to try good food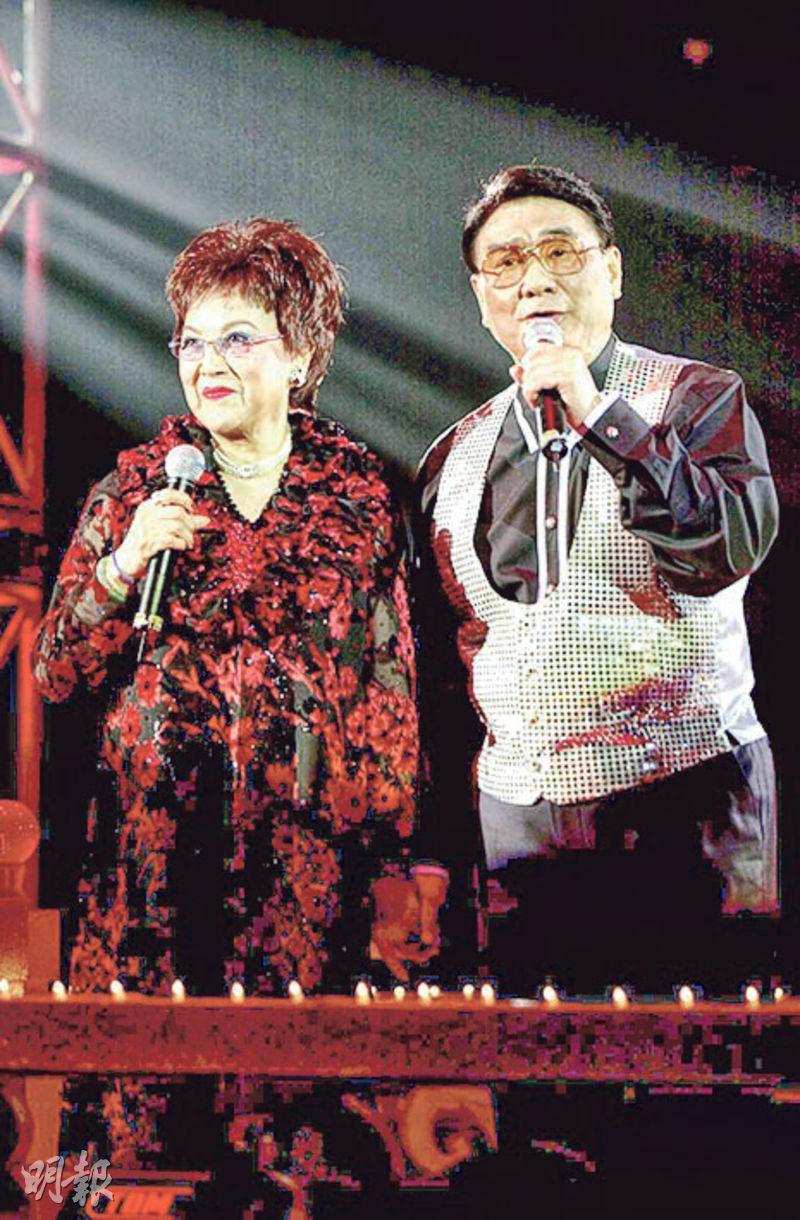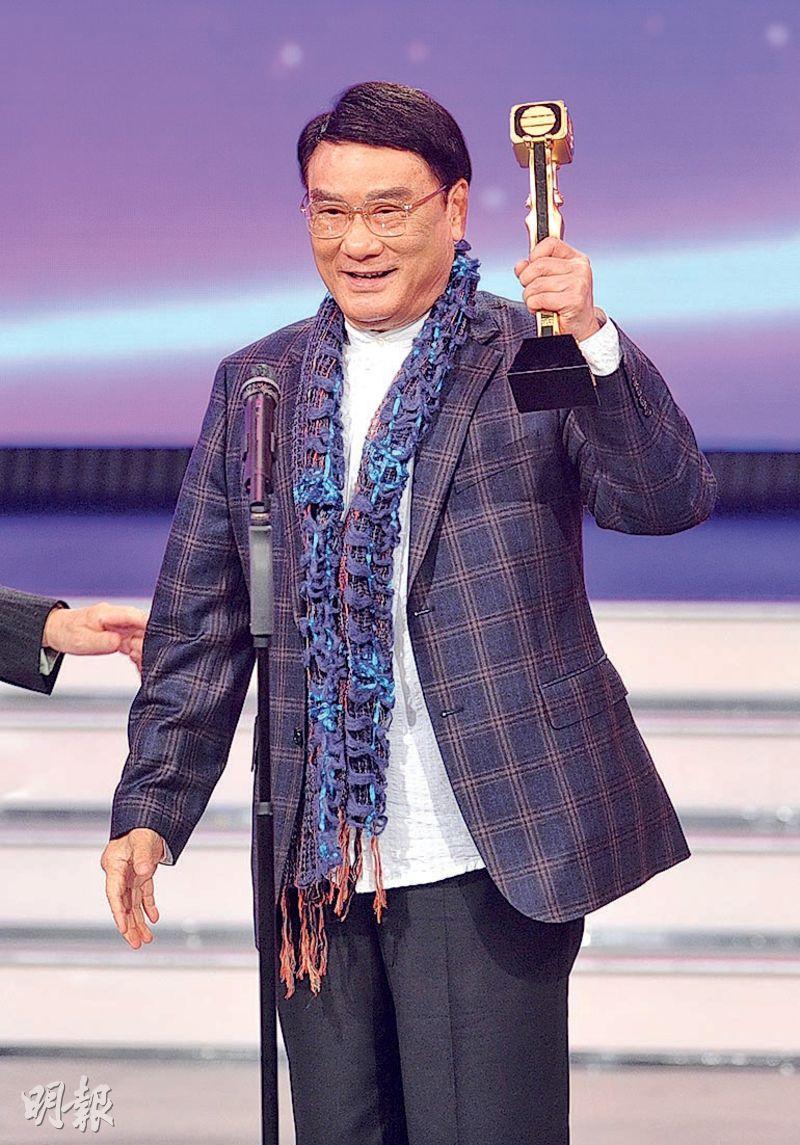 Tam Bing Man received the TVB Lifetime Achievement Award in 2014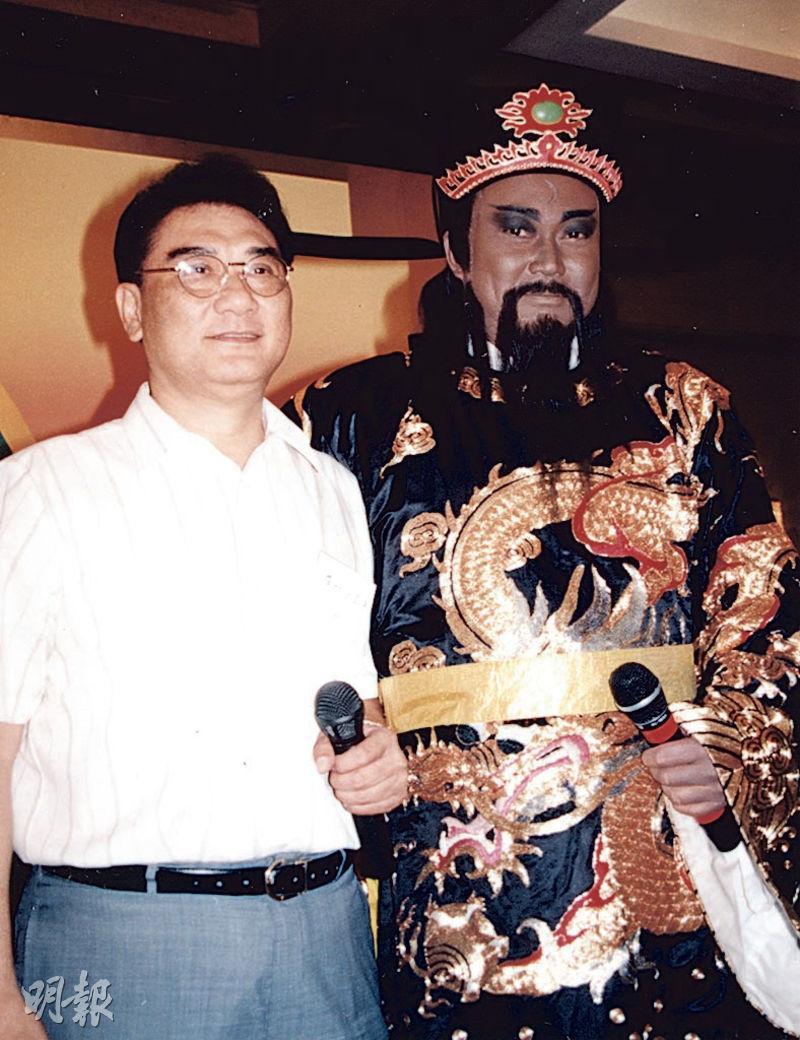 Tam Bing Man provided the voice of JUSTICE BAO in Hong Kong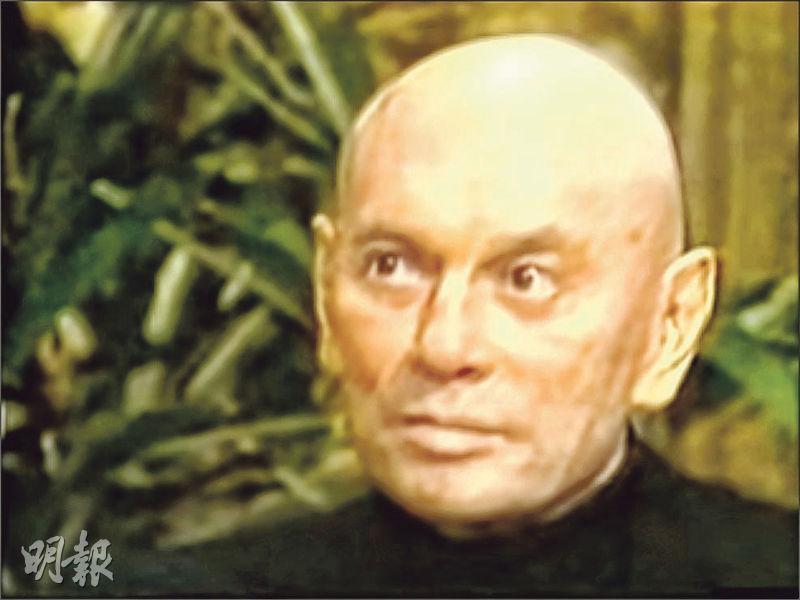 Tam Bing Man also provided the voice over for Yul Brynner's smoking warning, which cost him cigarette voice over work and led to the eventual cigarette commercial ban
Tam Bing Man provided the Cantonese voice for King Nikochan in DR.SLUMP
courtesy of mingpao.com
Tam Suk Ying says that her father passed away peacefully
courtesy of on.cc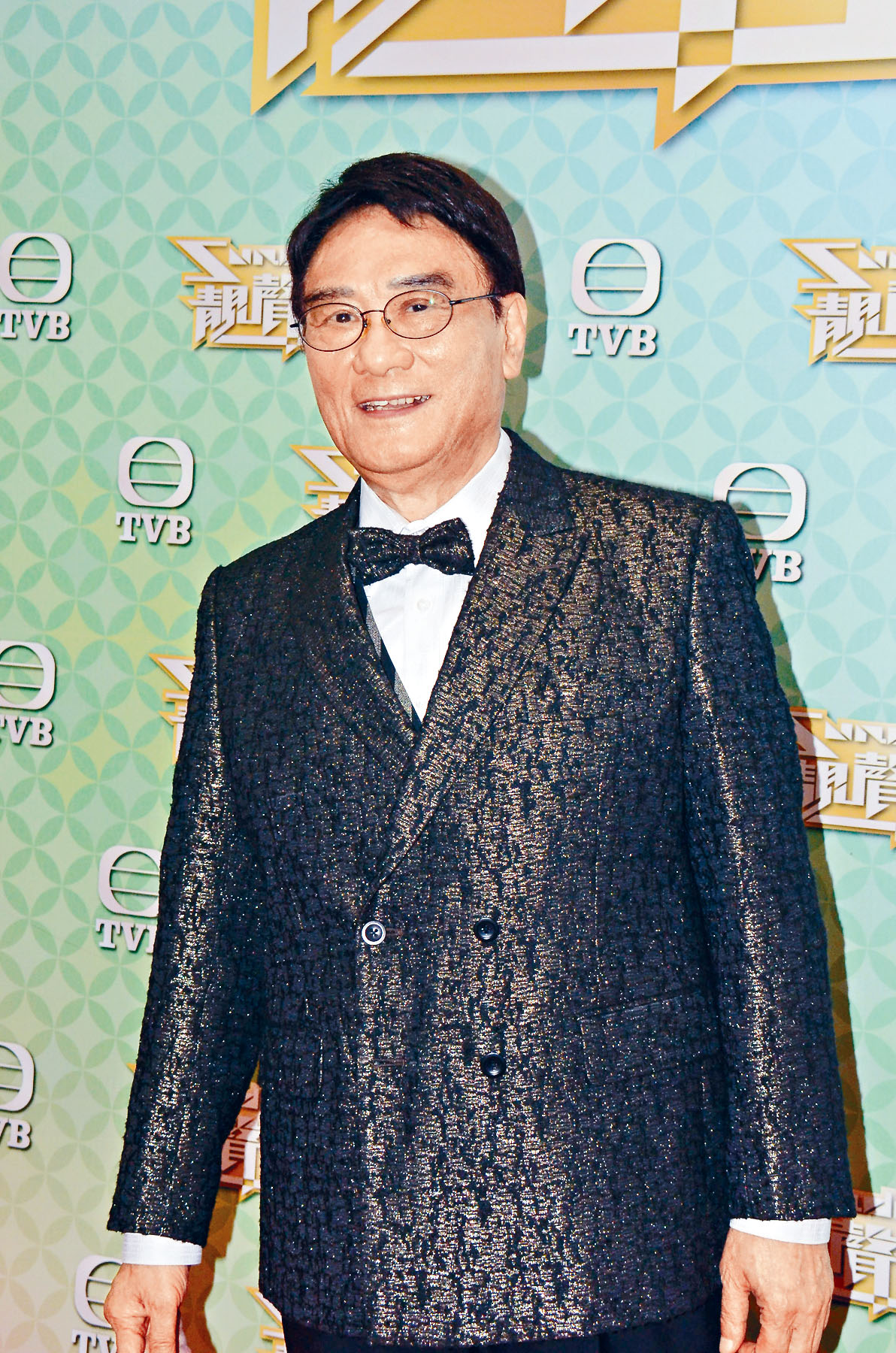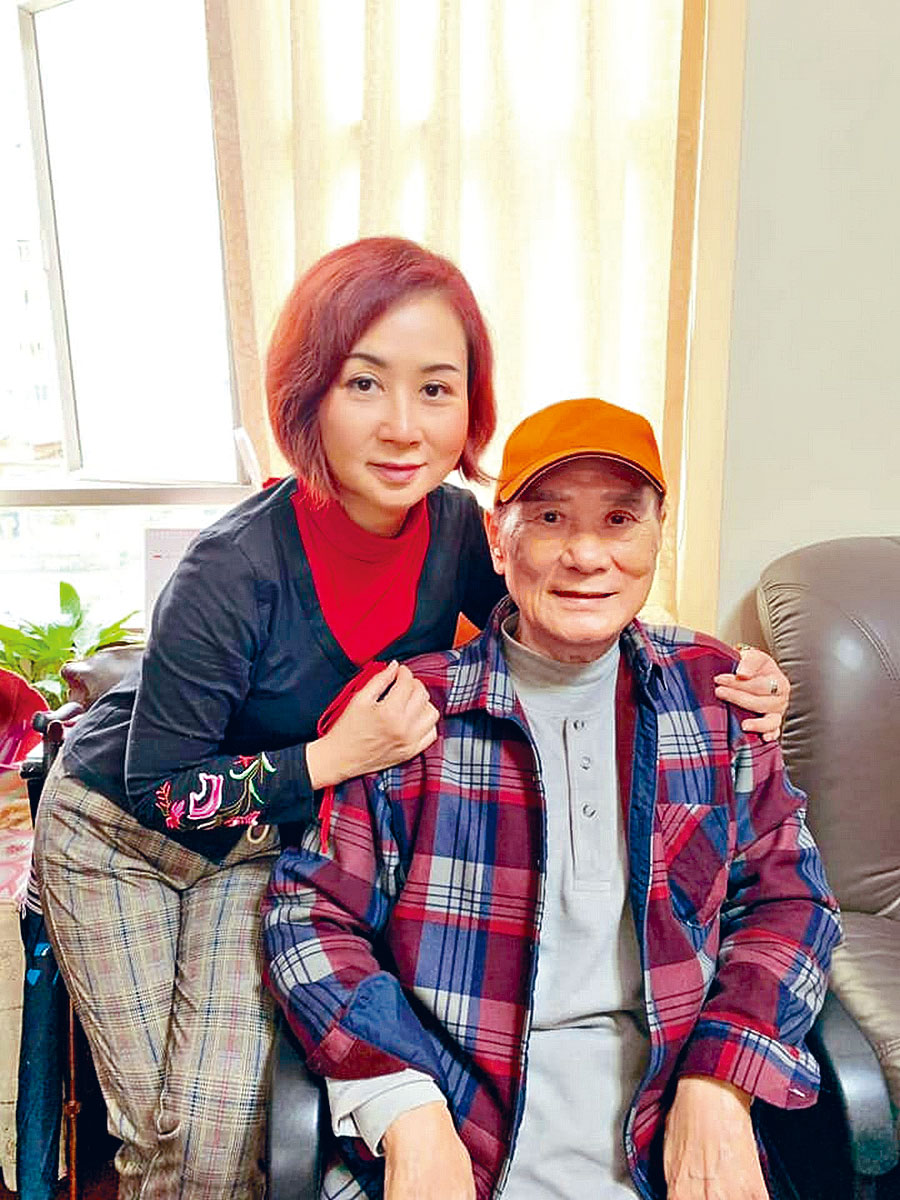 Tam Bing Man last year performed in LOVE COME HOME LO AND BEHOLD with daughter Tam Suk Ying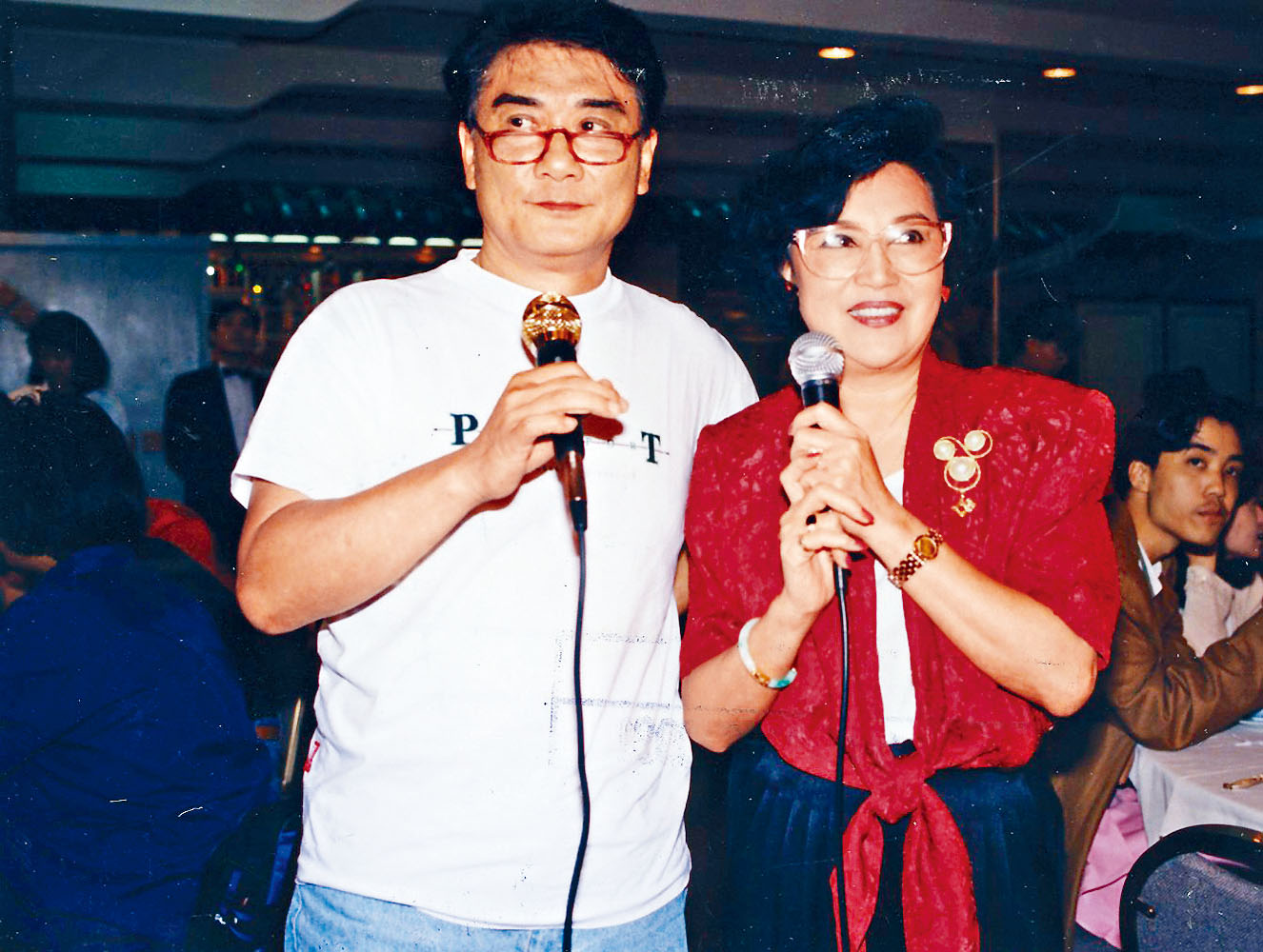 Tam Bing Man and Lee Kam Heung were the best partners on screen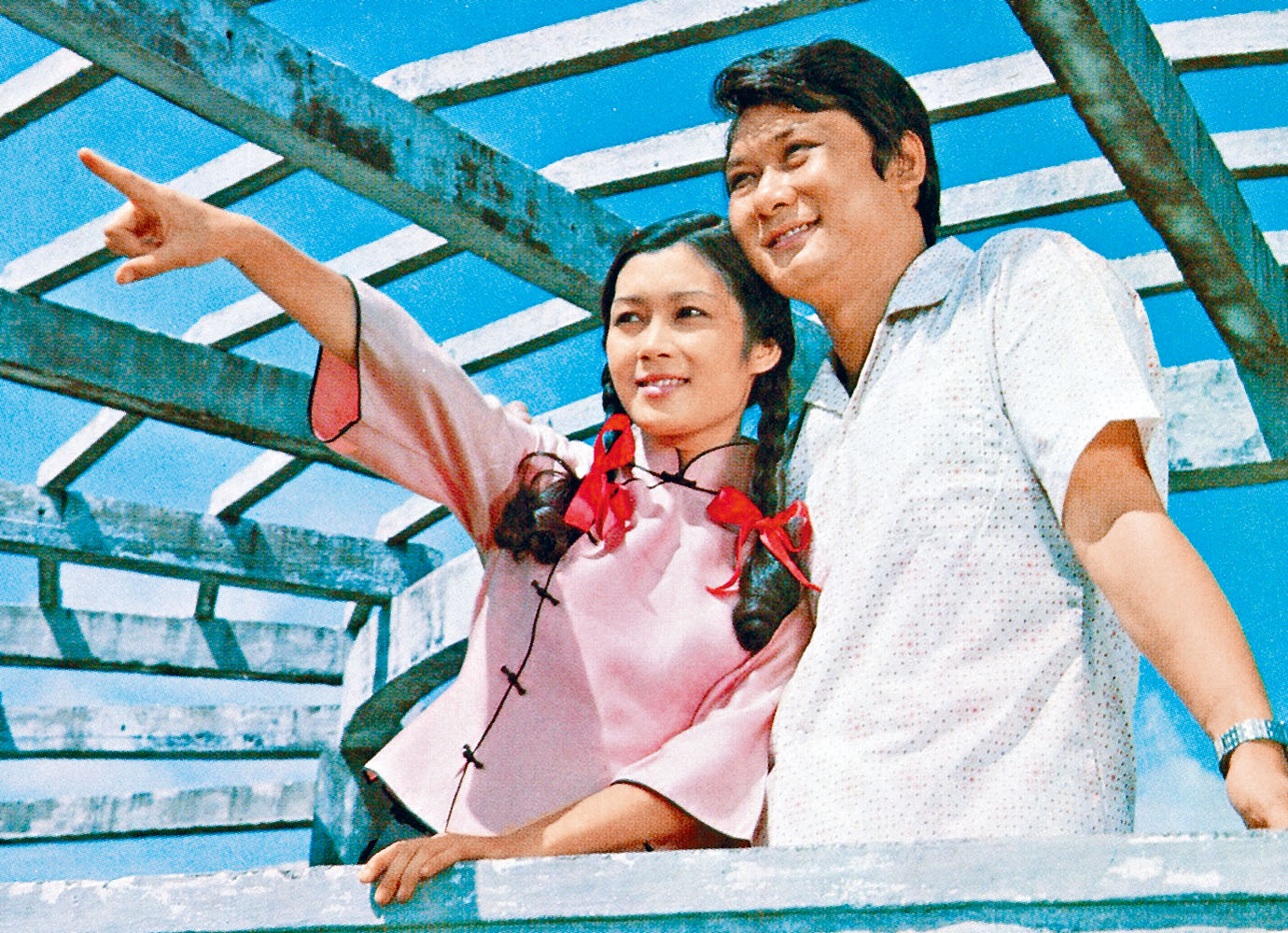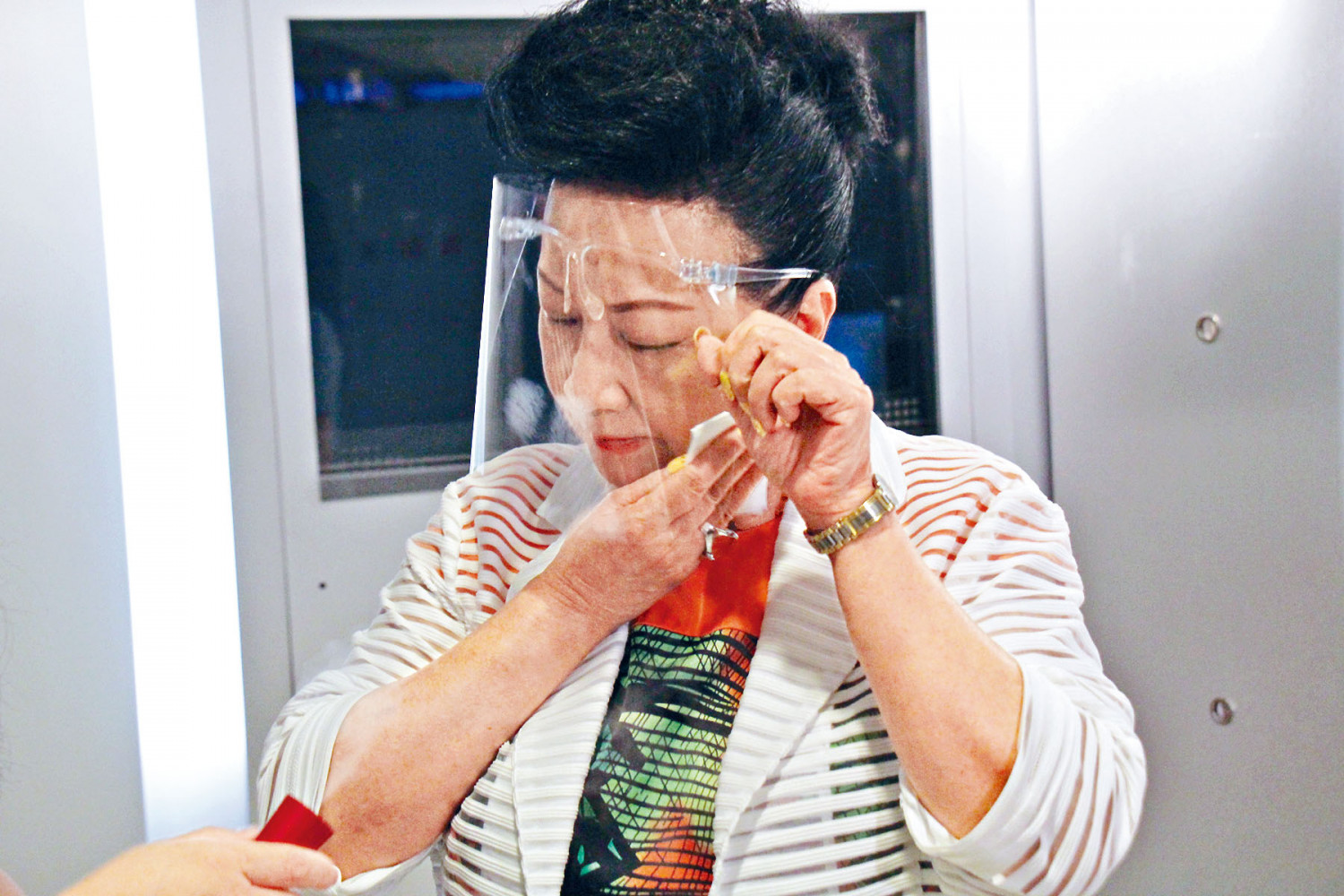 Nancy Sit succumbs to tears when talking about her late friend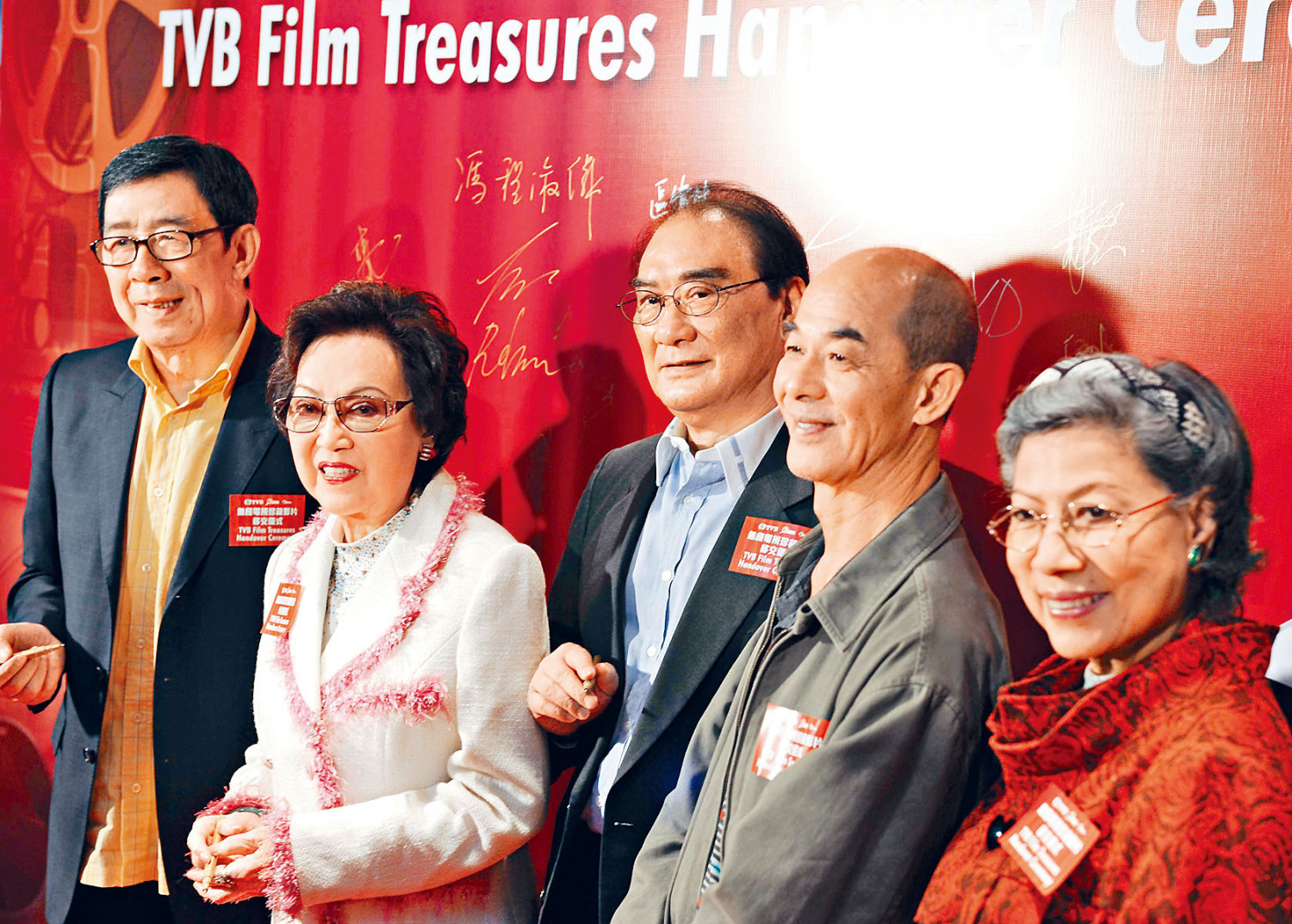 Wu Fung (left) and Law Lan (right) have known Tam Bing Man for years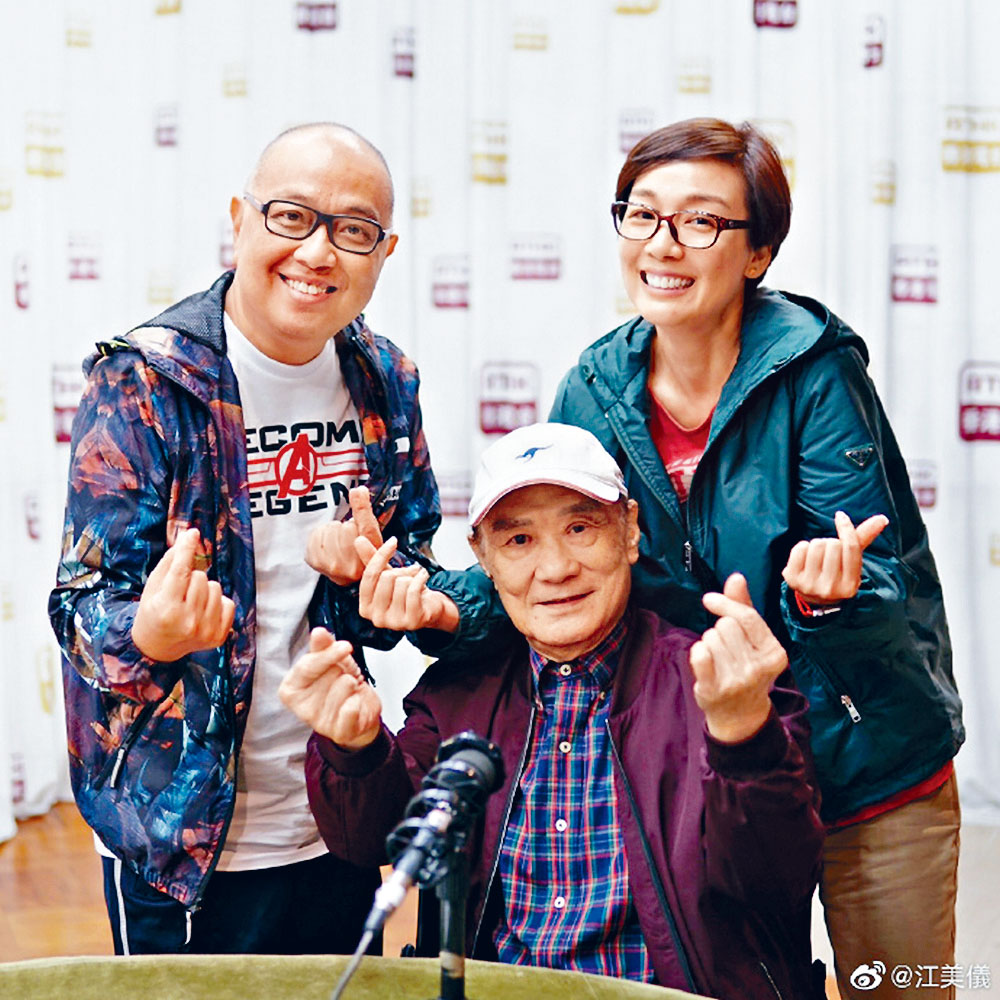 Elena Kong just interviewed Tam Bing Man recently
courtesy of singtao.com
Known as the "Voice Over King", famous voice actor Tam Bing Man two nights ago was hospitalized for difficulty of breathing and passed away yesterday morning at age 86. Diagnosed with lung cancer 3 months ago, Bing Gor had electrotherapy and scheduled hospital check ups, but when he was diagnosed it was already terminal stage. His daughter Tam Suk Ying revealed that Papa passed away very peaceful, saying that Papa just renewed his TVB contract and still wanted to finish his work. His wish was to have a birthday party at the end of the year, but it would remain unfulfilled.
Bing Gor in June this year was diagnosed with lung cancer. Although he had electrotherapy, the cancer already reached terminal stage and spread to his bone. Two nights ago due to difficulty of breathing an ambulance rushed him to the hospital, where he passed away this morning. Daughter Tam Suk Ying on social media said that Papa turned down two voice over jobs, as he hoped to be able to return after the pandemic would pass. She said that Papa passed away very peacefully, and she arranged for ceremonial masters to chant scripture at the hospital and prepared for the funeral. Bing Gor did not announce that he had lung cancer. He only said that he had back pain. A friend recommended to him an orthopedics doctor, who diagnosed him with lung cancer that spread to the bones in terminal stage.
Tam Suk Yin left the hospital around noon with friends and family. Papa's passing caught her by surprise as she was not prepared for it at all. At first she said that Bing Gor complained about pain in the bones so she took him to see an orthopedics doctor, who diagnosed him with spreading cancer. After electrotherapy his pain was gone but his mobility was drastically reduced. Every week he had to return to the hospital for a follow up visit. Two nights ago he just had his follow up visit, but he was unable to catch his breath at home. An ambulance was called. Around 7 AM the hospital called his daughter to come immediately because Bing Gor's breathing was abnormal. Tam Suk Ying admitted that she has not been able to accept Papa's sudden passing, and wished that Papa would still be able to live for one or two more years.
Bing Gor just renews his TVB contract in May. Tam Suk Ying said that Papa's wish was to be able to continue to work, because his mind was still clear but his mobility was reduced. Tam Suk Ying revealed that Papa was well prepared. She and her friends and family would discuss arrangements for Papa's affairs at home, for now the ceremony would be Buddhist.
As a TVB veteran voice over actors and artist, Tam Bing Man was eulogized by TVB yesterday online. Assistant general manager (artist management and development) who had close contact with Bing Gor, Elaine Lok Yi Ling yesterday heard the news, was deeply saddened and sent her condolences to his family. TVB deeply expressed its regrets would try to assist Bing Gor's family with the funeral and provide suitable assistance.
Many were saddened to hear the news of Bing Gor's passing. A friend of many years, Nancy Sit Ka Yin very lamented four times about the sorrow. She said that she would have contact with Big Gor once a day. "It's very sad, it really is hard to take. I never expected it to be so sudden. Everyday he would send messages to me, to say good morning and good health. We had a lot of encouragement messages." Sister Ka Yin said that months ago she found out the Bing Gor was ill and had to go to the hospital fore check up. He very attentively told her that there would be a few days without a message. He was sorry and would catch up after his hospital release. Sister Ka Ying replied and told Bing Gor to focus on resting up. Although Bing Gor did not send another message, she was in contact with Tam Suk Ying. She never expected for Bing Gor to suddenly pass away yesterday morning. She was very heartbroken because he watched her grow up and they have known each other for decades. Yesterday afternoon Sister Ka Ying continued to work on the radio and praised Bing Gor for his professionalism. His voice over work was particularly outstanding. Even when actors performed poorly, Bing Gor's voice over would make the whole thing better.
Johnnie To Kei Fung recalled as early as the TVB series YESTERDAY'S GLITTER when he began as an assistant director he already knew Bing Gor. In his eyes Bing Gor was a great actor, so he taught him many things and was like a mentor and a friend to him. Ah To said, "When I officially became a director and made movies, occasionally I would invite Bing Gor to perform. Bing Gor always loved to eat, so he would bring me to places to try delicious dishes. Thus we occasionally had contact." As for the passing of Bing Gor, Ah To said, "My condolences to his family, have a safe journey!"
Elena Kong Mei Yee in January appeared on a interview program with Bing Gor. It was also the last time they saw each other. Mei Yee said, "Several months ago Bing Gor and I did an interview, I never expected it would be the last time I saw him. That interview was very pleasant. He liked to be cheerful and really liked to work. In addition he was very smart. Bing Gor's daughter took great care of him. I wished Bing Gor will ascend to Paradise soon. Amitabha."
Famous DJ Che Suk Mui on social media posted, "Bing Gor have a safe journey.....I will always miss you......several months ago I called Bing Gor to book an interview. His voice was frail. He said that two days ago we already recorded it......that's fne, let's book another one later......I didn't think......" Che Suk Mui still remembered years ago Bing Gor suggested to start a broadcast training class with her. At the time participating friends thought it was a scam, as no one expected Tam Bing Man and Che Suk Mui would work together to start a class. They laughed about this for a long time. Che Suk Mui even praised Bing Gor's laughter as extra charming. She asked everyone in the Tam family to take good care of themselves.
Tam Bing Man was an extremely rare artists in "five fields": music, film, television, radio and voice over. In 1969 he joined TVB and played many villains. Among them the most classic series characters were the Kam family young master Kam Chun Tung in YESTERDAY'S GLITTER, Third Uncle in HA JAI DADDY, and David Chow in SONG BIRD. Bing Gor in many films played the elder role. His performance in the film ELECTION (HAK SEH MUI) was the most memorable.
Aside from his popularity on screen, Bing Gor behind the scene worked in voice over for over half a century and was known as the "Voice Over King". Among them his voice over work for the JUSTICE BAO series was popular and deeply rooted in the hearts of the people. Passionate about voice over, Bing Gor never talked about retirement. Last year he did voice work on over 20 U.S. series, Japanese series, and animation, playing over 30 characters himself. His final work was the TVB Jade broadcast QING YU NIAN of in March as Zhuang Mohan.
Bing Gor also released over 30 vinyl records, singing classic hits like ZEN TEMPLE BELL, PAST JOY LIKE A DREAM, and FAREWELL REMINDER. In February he even appeared on CANTOPOP AT 50 at the behest of good friend Nancy Sit Ka Ying. Bing Gor in 2014 TVB Voice Over Team awards received the "Lifetime Achievement Award". In the same year at the TVB Award 2014 he received the TVB Lifetime Achievement Award as recognition for his contribution to show business.
Tam Bing Man was in entertainment for half a century. The rumor between him and his best partner Lee Heung Kam was also widely talked about for decades. They became to work together in the 70s and founded an entertainment film company together, producing hit films like THE COUNTRY BUMPKIN IN STYLE and COUNTRY MAN AND THE SCAVENGER. They often went on tour abroad and in the 80s reunited on television. In 1998 they still worked together on a concert.
however, they always called each other good friends because Bing Gor was already married and had a pair of children. Sister Kam in 1950 already married Cantonese Opera star Siu Chung Kun, but soon after giving birth to a daughter they ended up in a divorce. She never married again.
Lee Heung Kam in an interview responded to this rumor. "We aren't dating, but we have feelings since we have worked together for years. Because many events would invite us to attend together, we were seen as a couple." Reportedly, this rumor even once made Bing Soh jealous. Bing Gor years ago was asked on a radio interview years ago whether Bing Soh was jealous if Sister Kam. Bing Gor answered, "I don't know if she does, whether she does or not it has been decades. What is there to be jealous about!"
Due to their age, Bing Gor and Sister Kam's health has not been in ideal condition. Bing Gor a few years ago met with Sister Kam but at the time Sister Kam did not have full mental capacity. In 2017 Bing Gor admitted that he has not visited Sister Kam in a long time. "She is less than mobile, I don't want to disturb her." Reportedly, the 88 year old Sister Kam's hair has turned white. She required a wheel chair and in recent years rarely came out.