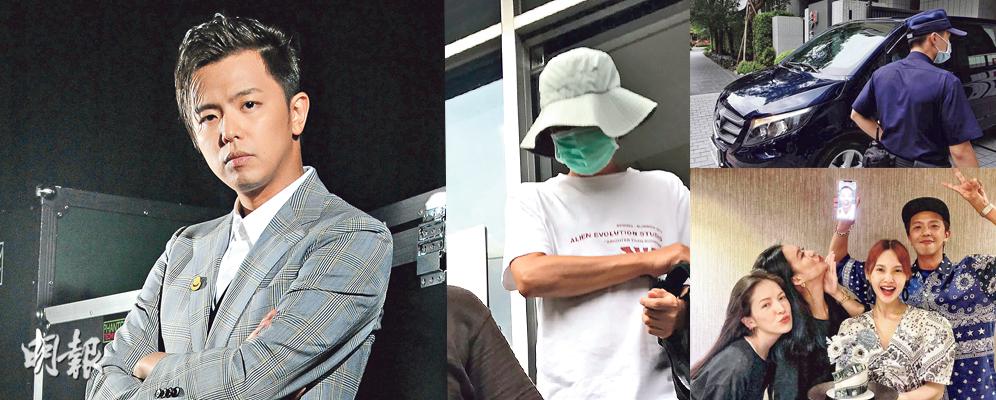 Alien Huang was found dead outside his bathroom. The news shocks Taiwan show business.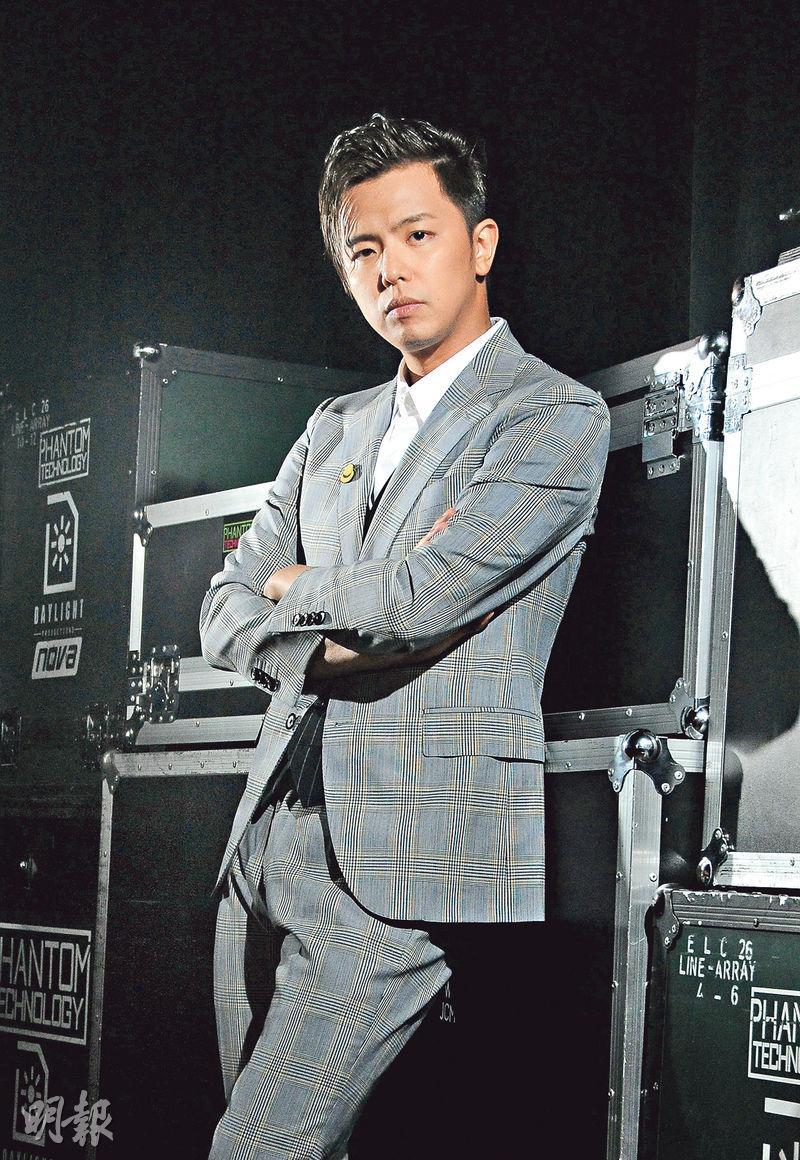 Huang's father finds his son's body and gives his statement at the police station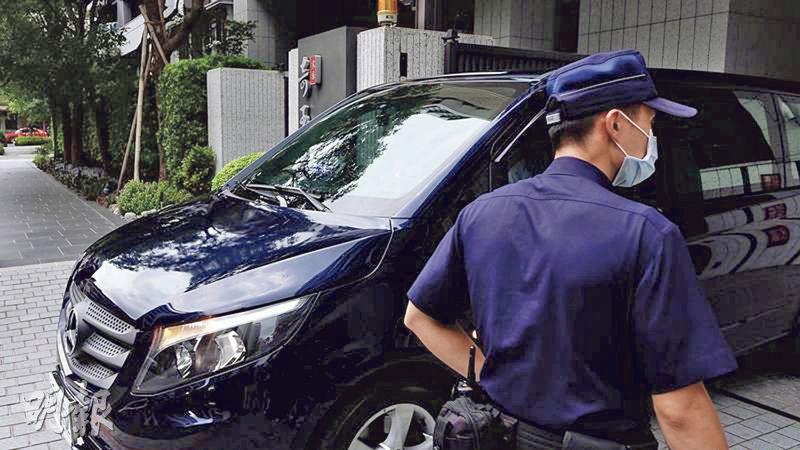 Alien Huang's remains was transported to Taipei Second Funeral Parlor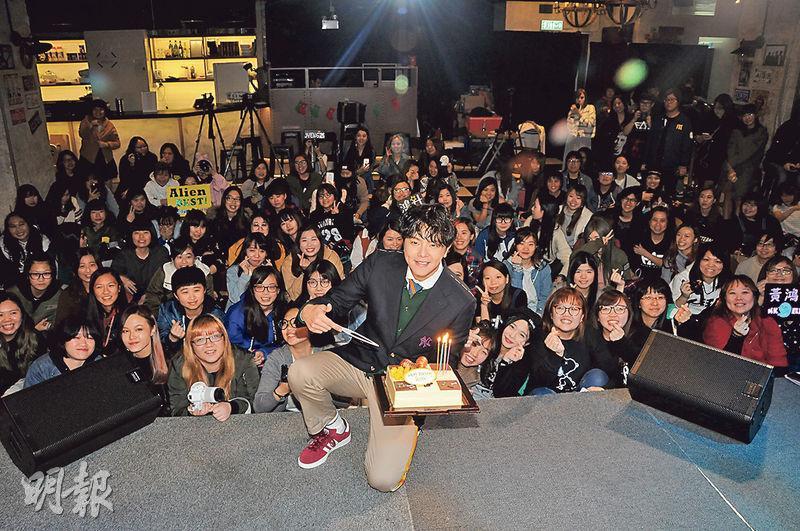 Alien Huang came to perform in Hong Kong four times and had many loyal fans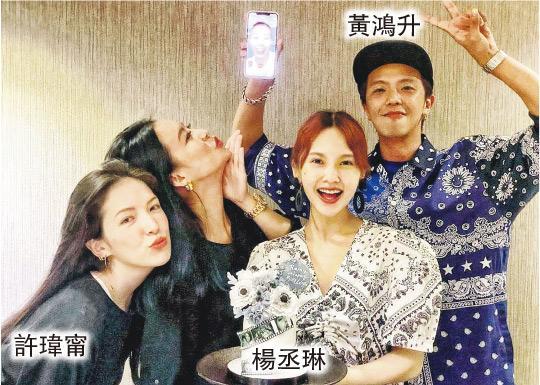 Tiffany Hsu, Rainie Yang and Alien Huang were all Hwa Kang Arts School students
Alien Huang's MR. PLAYER co-host Jacky Wu gets choked up when he hears the news
Alien Huang's rumored girlfriend Wu Han Chun gets a call from a reporter with the news and breaks down on the spot
courtesy of mingpao.com
Final appearance: Alien Huang looked extremely tired when he got home
Alien Huang was family to Rainie Yang, who even guest starred on his program
Rainie Yang suspends all her work after hearing the news and remembers Alien online.
Linda Chien, Show Luo, Alien Huang on 100% ENTERTAINMENT
courtesy of on.cc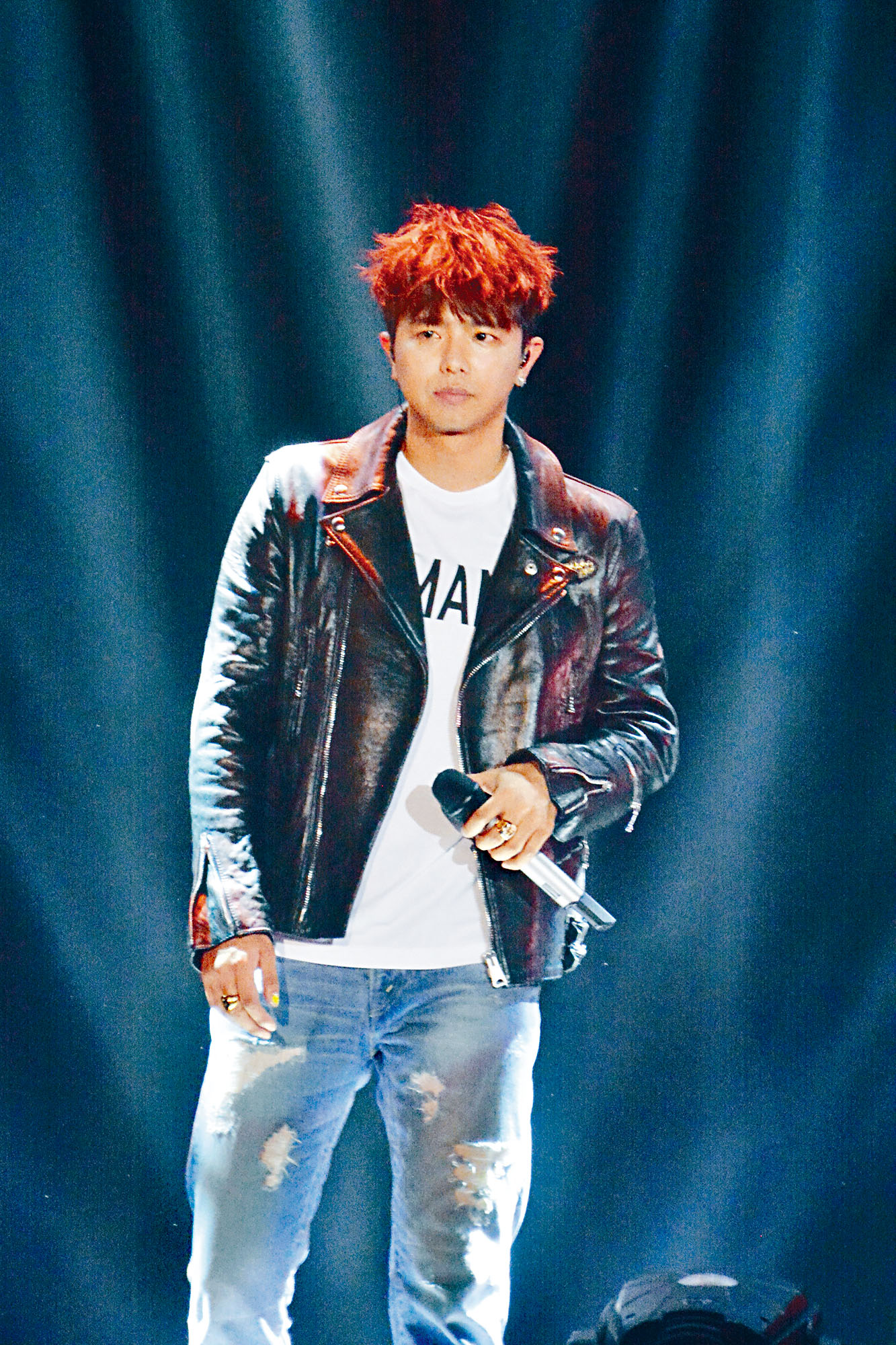 Alien Huang was an all purpose artist as he left his footprints in film, television and music.
courtesy of singtao.com
Artist Alien Huang yesterday was found dead in his Taipei residence at age 36. According to the police's initial investigation announcement, Alien Huang accidentally slipped while leaving the bathroom, injuring his head. He lay outside the bathroom and passed away. When found his body was already in rigor mortis. His first love Rainie Yang said, "I have no way to describe how much pain I am in". Jacky Wu said that he could not accept Alien's passing at all. "I even promised him, at least next year (at the Golden Bell Award) I would be able to bring him on stage."
Alien Huang's father upon learning the news of his passing was in sorrow. He said that his son two days ago just had dinner with his family, he did not know why something like this would happen. Alien Huang started in show business in 2002, was once the lead host of 100% ENTERTAINMENT and guest starred in the recent hit series SOMEDAY OR ONE DAY. Alien Huang's best know romance was his first love with Rainie Yang. Rainie Yang once said, "At the time I even thought of marrying him in the future." Even though they broke up and Rainie Yang wed Mainland singer Li Ronghao, they talked about each other without any hesitation. Alien Huang also was a guest a Rainie Yang's 2018 concert. Rainie Yang said about her old flame's passing, "I have no way to describe how much pain I am in. Alien to me has always existed like family. When I learned this news I really had no way to accept it. His goodness, I would always remember. Everyone please remember his hard working, serious and talented face. I would always miss him......" Because of emotional breakdown, Rainie Yang has turned down all the jobs scheduled for that afternoon. Her husband Li Ronghao and Alien Huang were also friends. Li Ronghao said, "I really don't dare to believe it, he was such a good person. Friend, farewell."
Alien Huang's current girlfriend "Cheerleader Goddess" Wu Han Chun originally was scheduled for a TVBS program taping. Before she got a call she did not know that her boyfriend has already passed. Currently she has already cancelled all jobs. Alien and Chun Chun met on a program and fell in love. They publicized their romance in June this year.
Alien Huang during his years in show business stepped foot in variety program, singing, drama, and was great with people. Because 22 hours before he even shared a cute video of his dog on social media, the sudden news left many friends in the circle with no way to accept it. He and Show Luo host 100% ENTERTAINMENT. Piggy posted, "Why would it be like this?" His KO ONE co-star Aaron Yan wrote, "Alien, sorry, I didn't often meet up with you, but thank you for taking care of me and Gui Gui (Emma Wu) on MYSTERIOUS INCREDIBLE TERMINATOR. I am very sad, farewell RIP." Mickey Huang posted that his wife Summer Meng worked with Alien Huang on a drama. "The Road of Trends had you, the Road of Arts had you, the leader of leftover women's bodyguard, my wife kept thanking you. How can it be so sudden like this. We will miss you and always always remember you." Alien Huang's high school classmate Tiffany Hsu posted, "Tomorrow we scheduled a classmate reunion, originally you said you had to work. We would go on as schedule and save you a seat, because tomorrow you wouldn't have to work, you would be attend......" Dee Hsu, Michelle Chen, Alyssa Chia and others all posted their sorrow and how much they would miss Alien Huang.
Alien Huang although started in a boy band, he caught attention as a variety program host. In 2006 he became the 100% ENTERTAINMENT host, after taking the baton he host for almost 10 years. In 2015 he was nominated for the 50th Golden Bell Award Variety Program host but lost. In the same year he resigned from 100% ENTERTAINMENT and focused on his singing career. In 2018 he returned to hosting and joined MR. PLAYER as a host. Risking everything without any regard for his image, he was very memorable for the audience. In 2019 he was nominated for a Golden Bell game or reality show host award but again the prize passed him by. His MR. PLAYER co-host Jacky Wu remembered, "He passed away without winning a single Golden Bell Award. I even promised him that at least next year I would be able to bring him to the stage."